Do you ever struggle with strategizing your next marketing campaign? It can be frustrating not seeing your return on investment, having to create new content, or struggling to reach the right audience. Do you constantly ask yourself "how can I make this better?" or "how can I promote my brand at a higher level?" We have the solution for you, a marketing vehicle!
We know trying a new marketing strategy can be intimidating, but we are here to walk you through the entire process and teach you how this trend can benefit your brand.
What are marketing vehicles?
A marketing vehicle is a unique component that can be added to any marketing event, tour, or campaign. Check out Lime Media's marketing vehicle fleet HERE. There are endless possibilities when it comes to the type of vehicle you use:
A Glass Box Truck
A Custom Airstream
An LED Billboard Truck
A Step Van or Food Truck
A School Bus
A Double Decker Bus
A Stage Truck
You name it, it can be done! If it's on wheels, you can use it to represent your brand. A marketing vehicle will enhance any marketing campaign or event. Most importantly, it's an out-of-the-box marketing strategy that will provide a memorable experience for your consumers.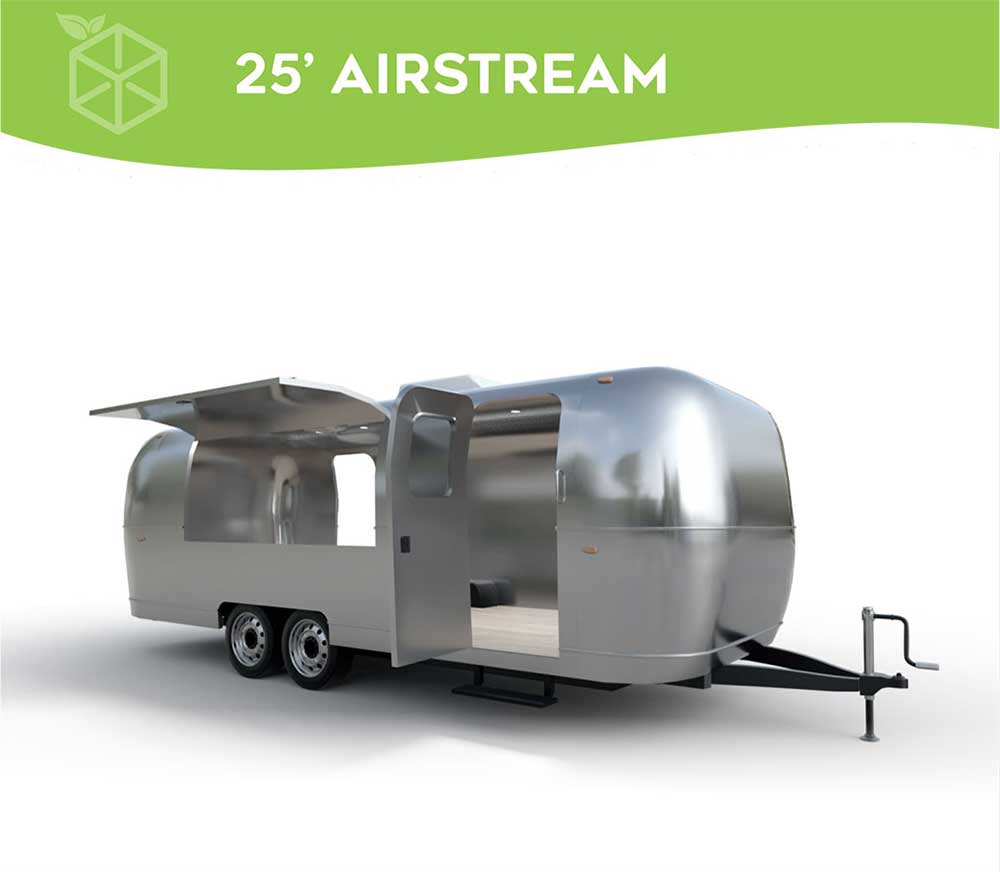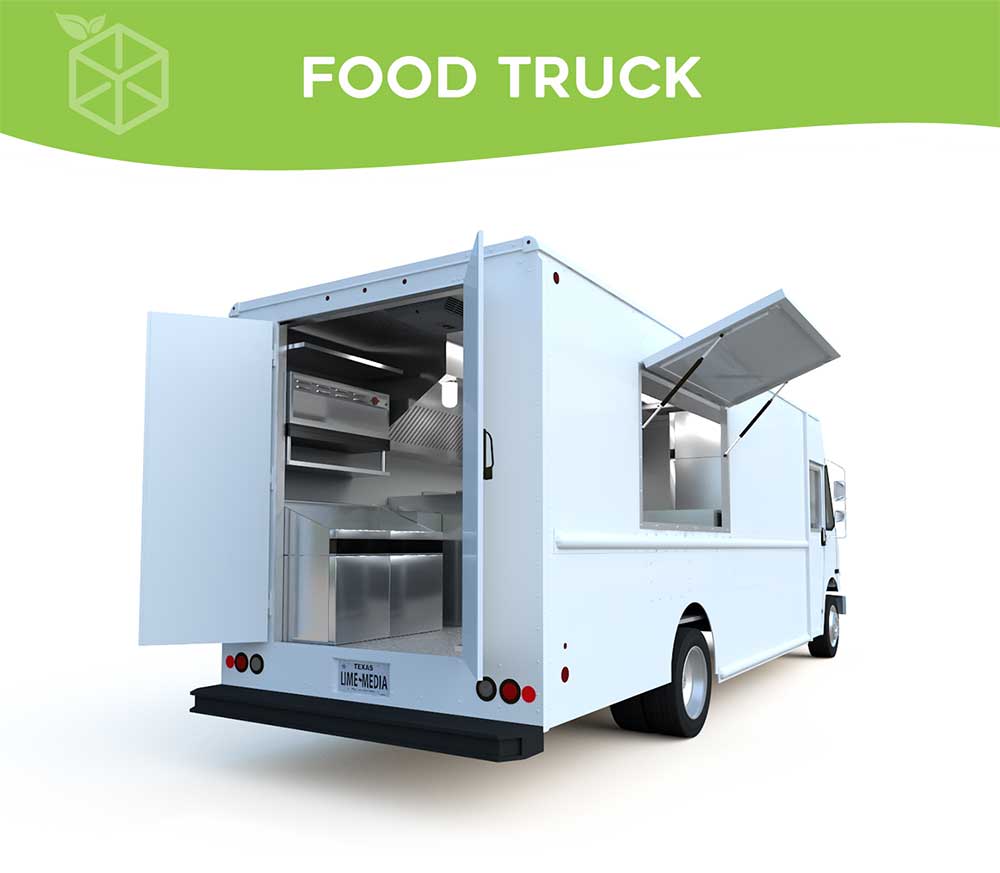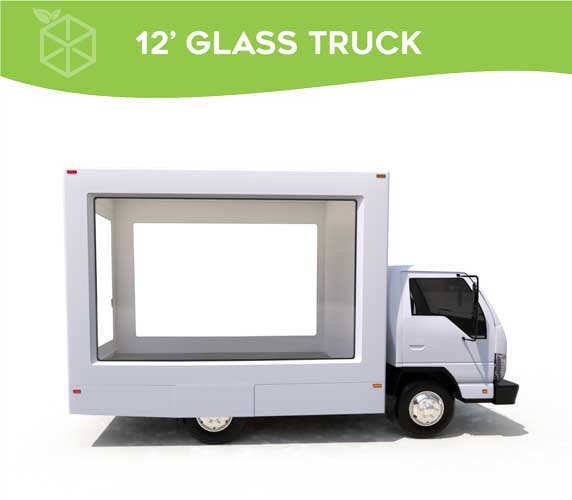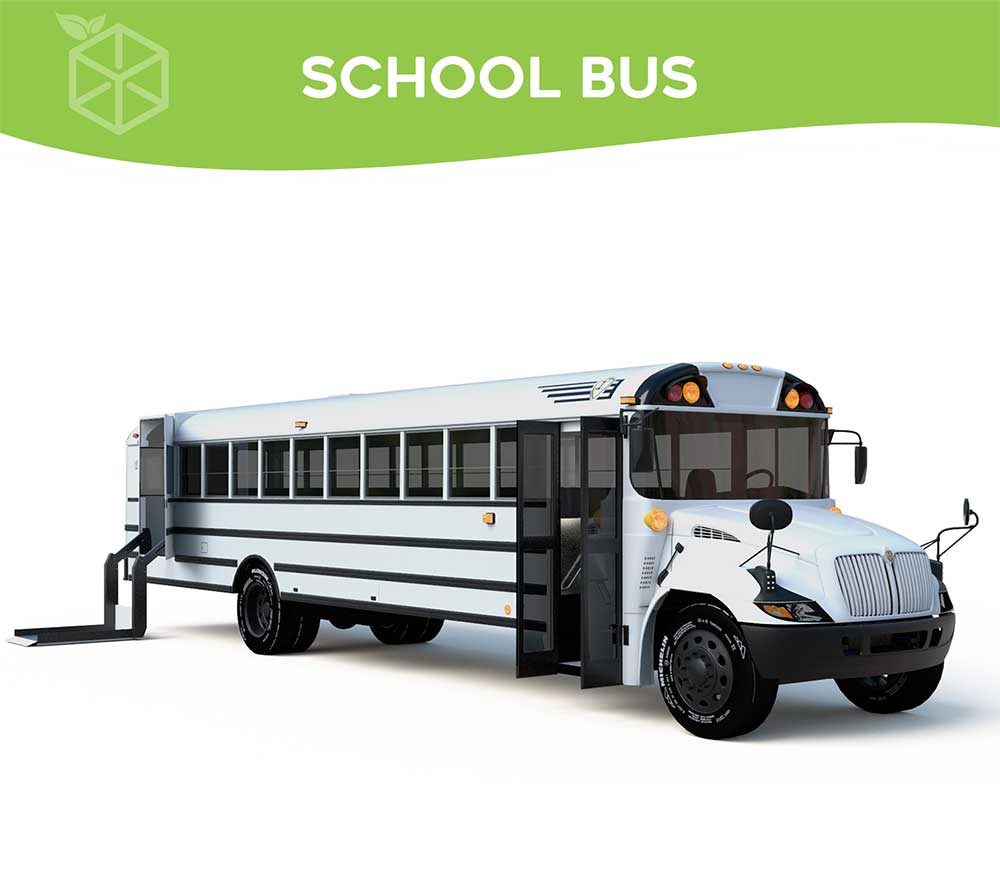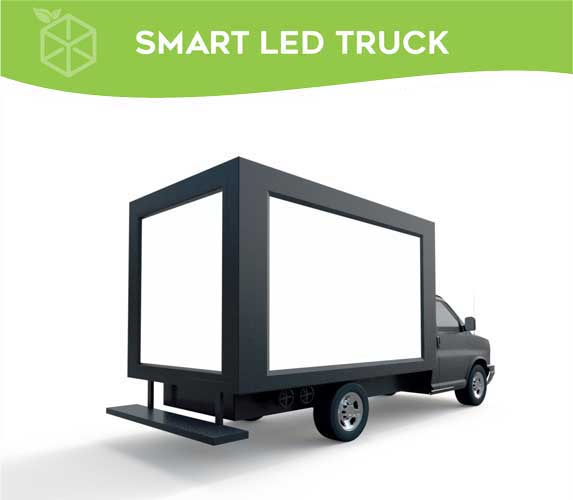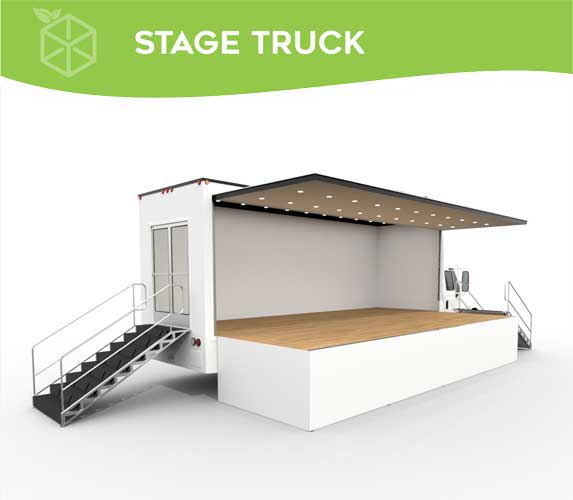 So what's the benefit?
A marketing vehicle will be the secret weapon you need to tell your brand's story. Providing an experience that incorporates one of these vehicles has many benefits:
Amplifies brand exposure
Creates loyal consumers
Increases sales
Builds trust with consumers
Increases social media presence
This is just a short list of the benefits you get from a mobile marketing campaign. You will hand down increase the amount of people you reach. Instead of static marketing such as a billboard or a marketing event held at a brick and mortar, a mobile event has the ability to hit multiple cities in multiple markets in the timeframe of YOUR CHOICE. Mobile vehicles are fun! They create a buzz that makes people want to know what's going on! Your brand will increase the chance of visibility with a mobile marketing vehicle.
Which vehicle is best for your brand?
You may be asking yourself which vehicle, or asset will help tell your brand's story, vision, and mission the best. It really all depends on what you want to accomplish. We have to think about the look and the feel you are going for. We need to think through the logistics like time of day, the amount of space available, and the location that you're working with. Determining the right fit really is a case-by-case basis. When you call the Lime Media team, we'll pick your brain and get all of the fine details to help narrow down the options. Don't worry, we got your back. The opportunities are endless. Let's take a look at a few examples.
Case Study: The Biossance School Bus
Pop Up Mob and Sephora were on a mission to educate clients about their products. Our team understood their goals, needs, budget, and vision very well. It might be hard to imagine your typical yellow school bus transformed into a luxurious beauty bus. Luckily the Lime Media team has an unlimited imagination and was able to provide the client with a unique opportunity that would stand out from competitors.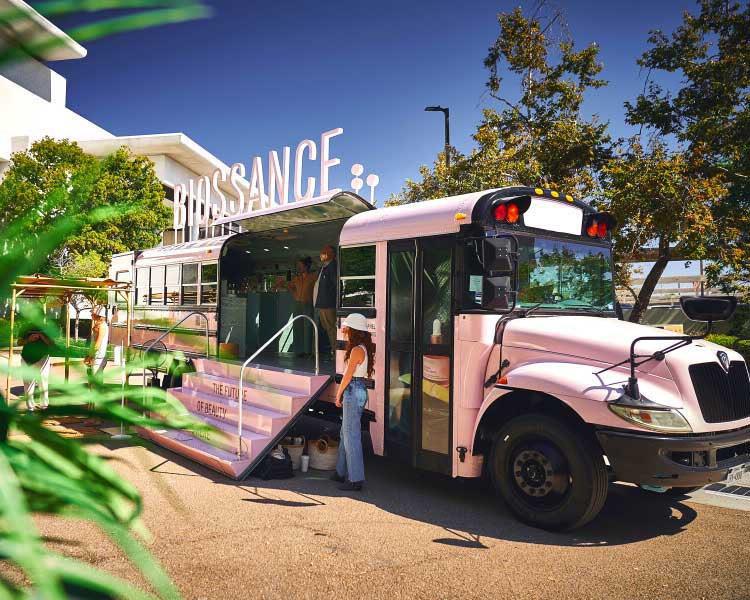 The agency, We Are Manifold, needed to promote Cauliflower Pizza's delicious gluten-free pizza! They wanted to hit a large market and needed the wheels to do it. Picking their asset was simple – a food truck to give out food samples. The Lime Media team was able to collaborate and provide the best options for the client and the consumer!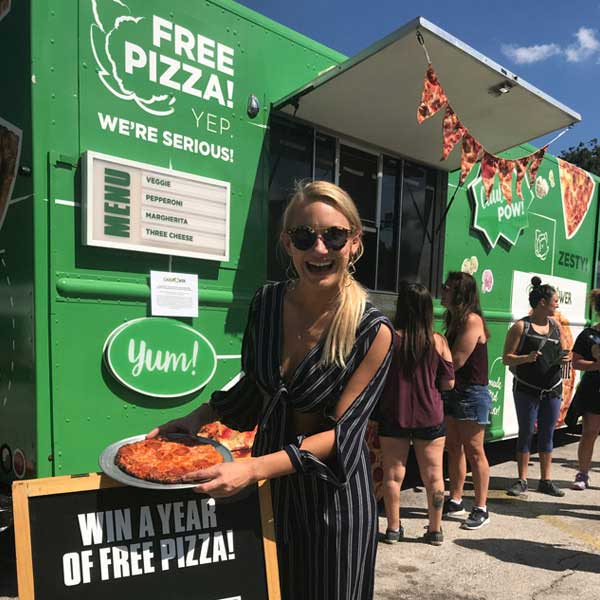 Like most, Fortress took a really big hit during COVID. Most of their business came through trade shows and unfortunately, the pandemic threw a wrench in their plans. Their goal was to bring products directly to the consumer. But how were they going to do that? With a custom trailer! Our team created a trailer to be a fortress showroom. It was equipped with Fortress products to show potential customers what they could work with, right on the spot!
Check out this fortress highlight video here!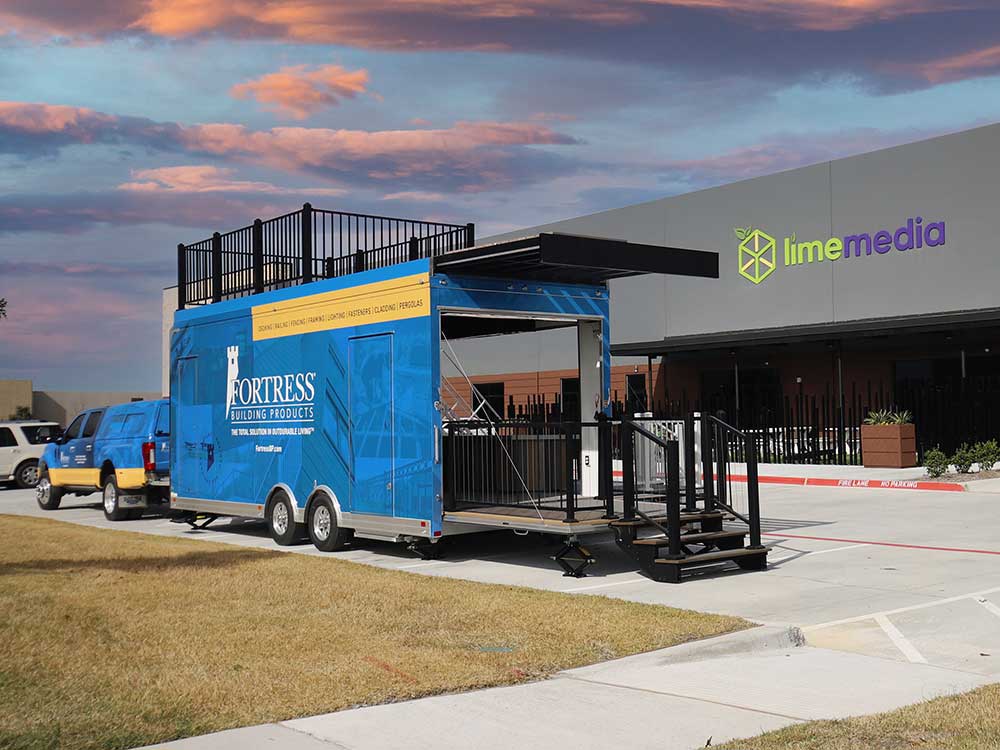 TwitchCon was also another event canceled due to the pandemic. Tinsel Experiential Design needed to find a creative way to bring Twitch directly to gamers. Lime Media was able to bring its fleet of vehicles, talented fabricators, and tour managers from across the states together within a 2-week timeline to bring this one-of-a-kind experience to life.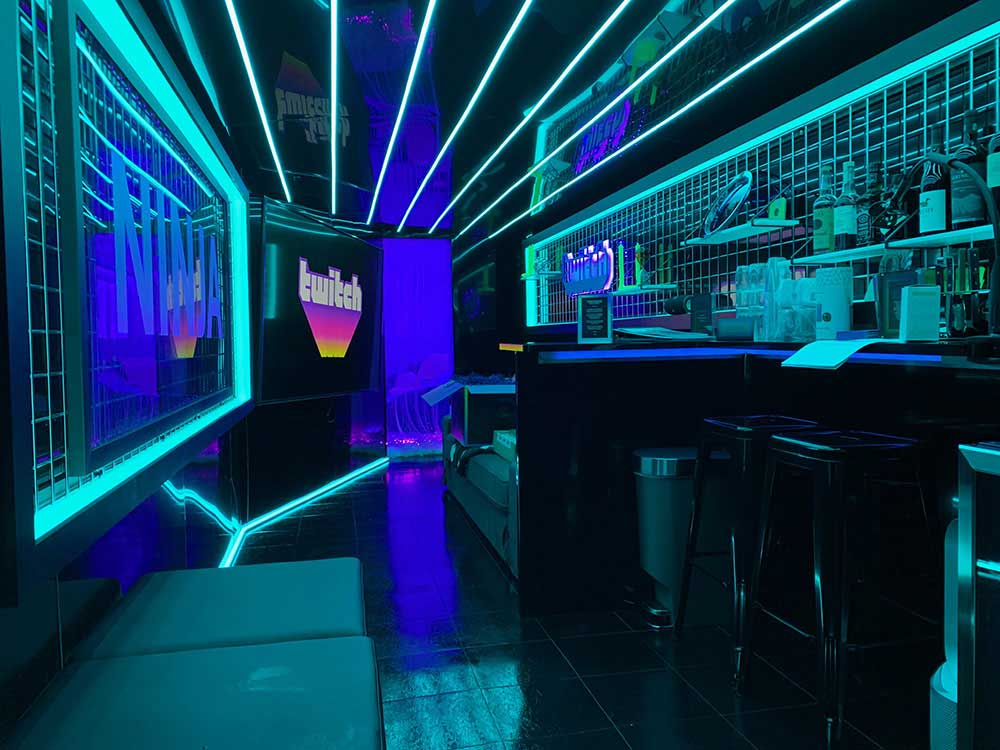 Showcase your brand through a mobile display window! Our Glass-Box-Truck is designed to provide a view of your brand on the road. BeCore needed to find a way to promote White Claw in a large market. We took one of our trucks and they hit the road and provided samples, safely, to the target market.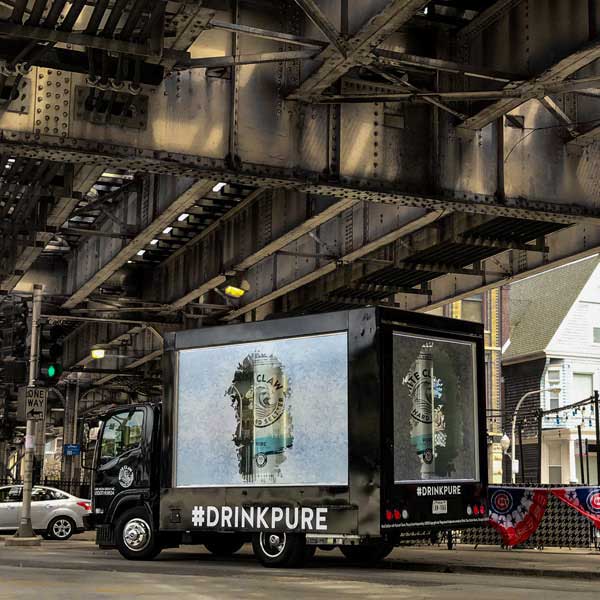 Each asset brings a different component that can benefit your brand. Taking your brand on wheels is key to elevating your marketing tactics! We are here to help you find the best option for your brand.
Why should your brand partner with Lime Media?
Because we are here to serve you! Our team is CREATIVE, TIMELY, and offers TURNKEY SOLUTIONS. From the moment you pick up the phone to call us, you have a team ready to support you and your goals.
We own our assets. This makes Lime Media so unique because every single one of our trucks is privately owned (which means no extra loopholes and fewer fees for you).
We handle the paperwork for you. Permits are never fun to deal with so our account team is trained to handle all of that on your behalf. They have the right contacts in each city to make it a smooth transition from our shop to your event's location.
We have the key players for an event. Whether you need event managers, drivers, brand ambassadors, or staff, we will hire only the best for your program.
Our production team is available to help with any and all transitions from the sales team to the production in the shop!
We have an in-house creative team. Our team creates 3D renders and vehicle wrap designs from scratch. The team is available for any changes or new challenges that arise!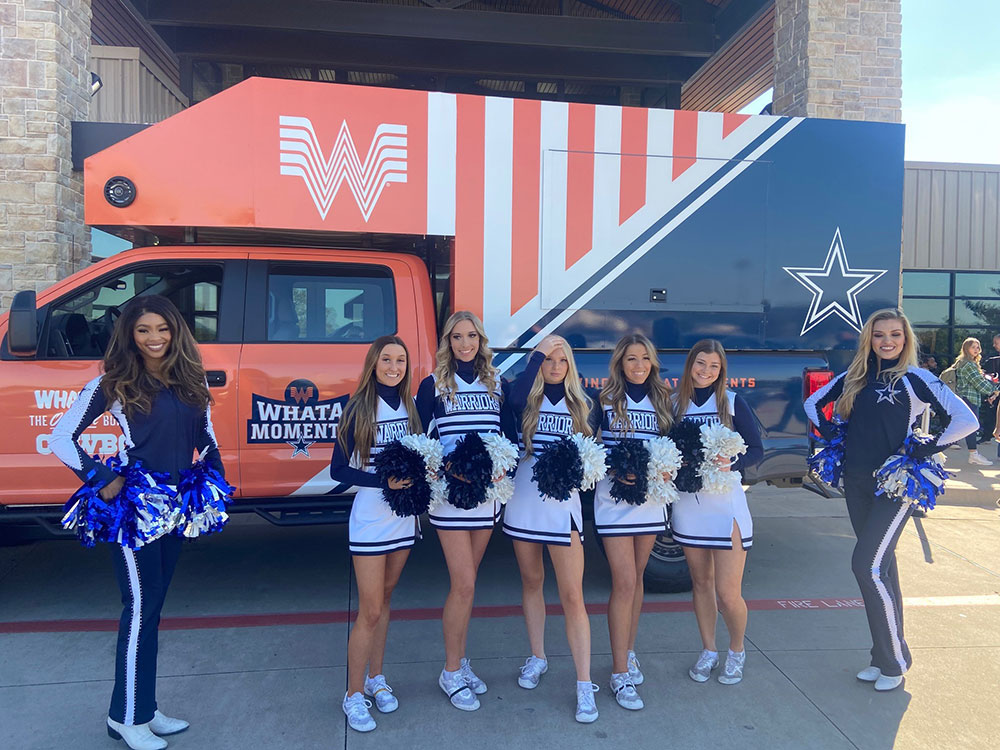 What's next?
We are waiting for your call. The ball is in your court! Here at Lime Media, we know how important it is to share your brand's story. We will do the heavy lifting for you. We have the experience that makes us your mobile marketing experts!
Now that you know the benefits of using a vehicle for your next marketing campaign, it's time to pick up the phone and take action! Let's bring your imagination to life and give your brand the awareness it deserves.