CASE STUDIES
Twitch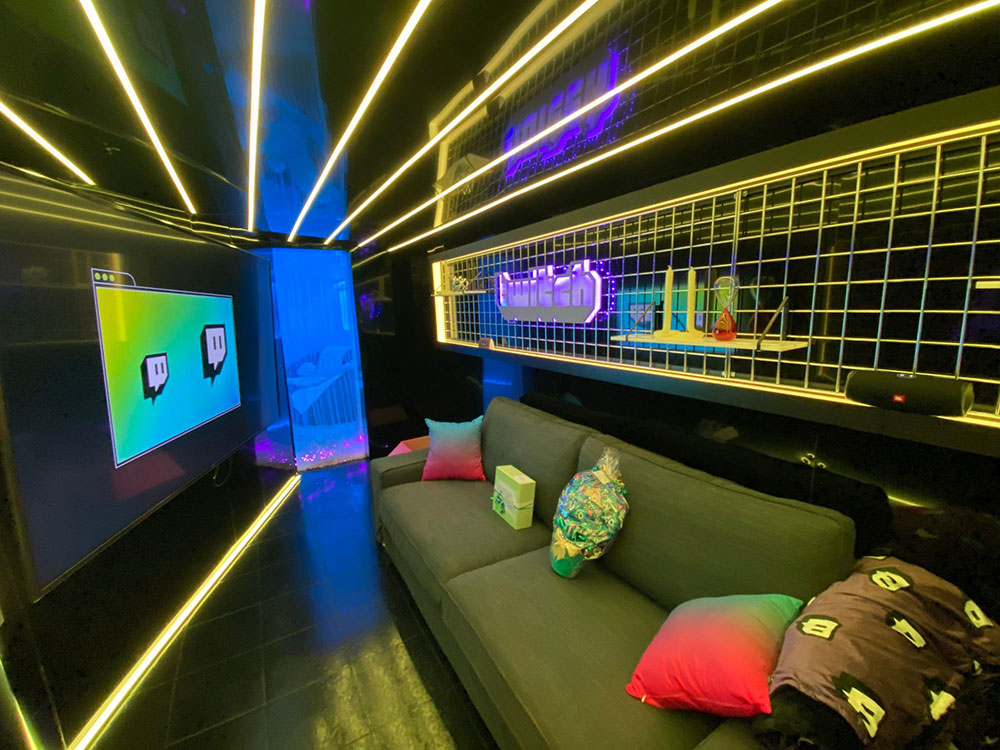 OVERVIEW
Twitch needed a captivating way to bring creators together since the pandemic cancelled their TwitchCon event. They came up with GlitchCon, a twelve hour virtual venue to bring their community together and create their most interactive content yet.
They wanted to promote the Safe-at-Home idea, so we crafted TWO tour buses, NINE trucks, and TEN Trailers that traveled the US to give the VIP Creators an additional "At Home" physical experience.
Our assets had soothing light, infused with scents to de-stress, and soundscapes to put them in a world of peace and tranquility.
Lime Media was able to bring its fleet of vehicles, talented fabricators, and tour managers from across the states together within a 2-week timeline to bring this one-of-a-kind experience to life.
Client: Twitch
Agency: Tinsel Experiential
Location: California, Oregon, Texas, Connecticut, Florida, Michigan, Massachusetts, Missouri, Illinois
Date: Fall 2020