Everyone loves food. But do you know what people love more? FREE FOOD! When you spread the word about your business or product by letting consumers try it out before they buy it, that's called product sampling marketing. Giving out free samples will create exposure and awareness.
FACT: 73% of consumers are more likely to buy a product after trying it.
Whether you're trying to create buzz around a new food or drink product, or want to attract new customers, food sampling is your solution! It's a great way to provide an experience to your consumers as well as give out samples of your product. Keep reading to find out why free samples can benefit your business.
Benefits of Food Sampling
Creates Brand AWARENESS: Newsflash! There are people out there that do NOT know your brand or product even exists. Your target audience needs to be aware. Stand out by creating a fun and interactive sampling event! When you provide a memorable experience to your consumers, they are more likely to remember your brand and your product. You can't generate sales if people don't know about your product. Give it out for free, let them try it, and they will gain the new wealth of knowledge that your business and product is out there!
Attract NEW CONSUMERS: Stop new consumers in their tracks with your food freebie! You may have a good consumer base, but we don't want to stay stagnant. We need to continue to grow and bring in more people! Engage potential consumers with your samples and they will fall in love with your product. Not only will they be engaged with your sample, but will be tempted to buy on the spot if they love it!
Find Your TARGET AUDIENCE: A sampling event is a great way to run a little science experiment! You can observe and survey the different people trying your samples. This allows you to gather important data regarding the demographics, wants, and needs of your audience. You will then be able to develop a strategic marketing plan to directly target the specific audience.
Brand INFLUENCERS: Use the audience around you to market your brand via their personal social platforms! Create a fun hashtag, or partner with local influencers and encourage them to share your story. They will promote your event and generate more traffic. Free advertising and free marketing!
Increase in SALES: They love it, they buy it! Introducing your brand to consumers FOR FREE will boost sales. You will embed your brand and the experience in their brains. They will see that you put value in the relationship with them, thus creating a sense of loyalty to the brand. The next time they see your brand in-store or at another event, they will want to try and buy it again!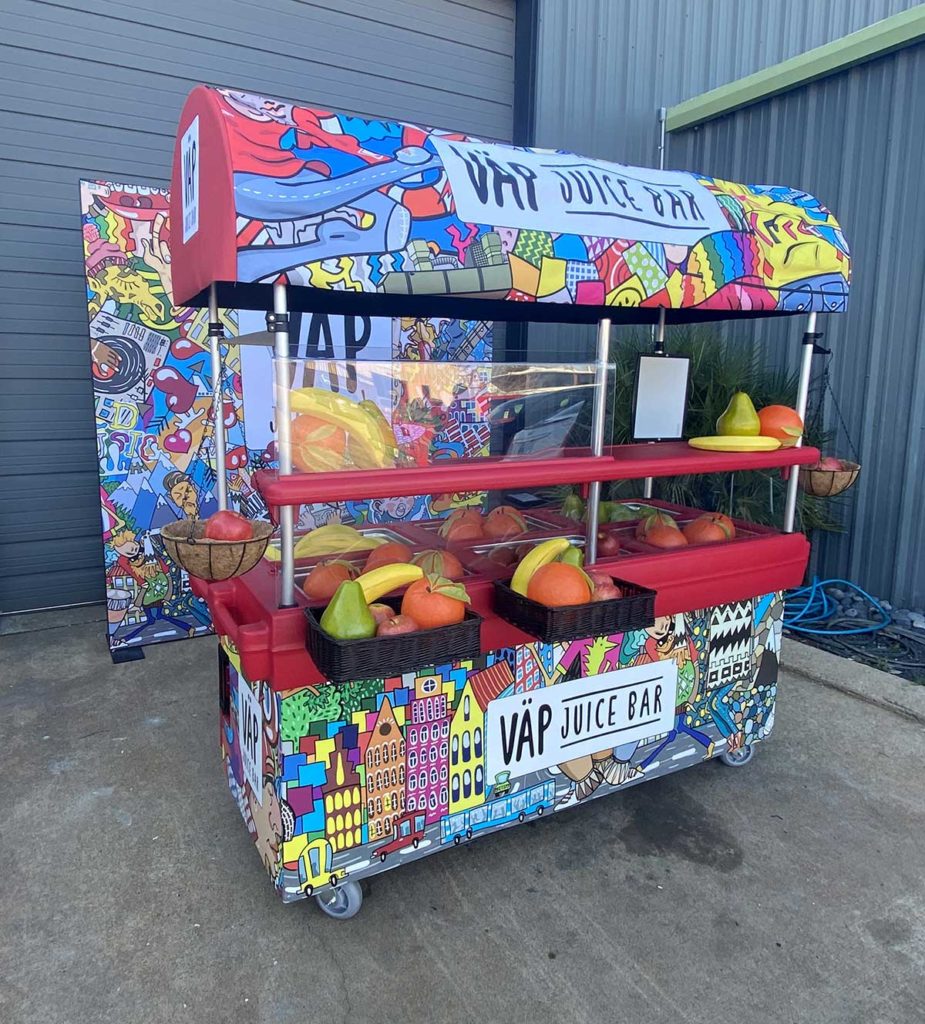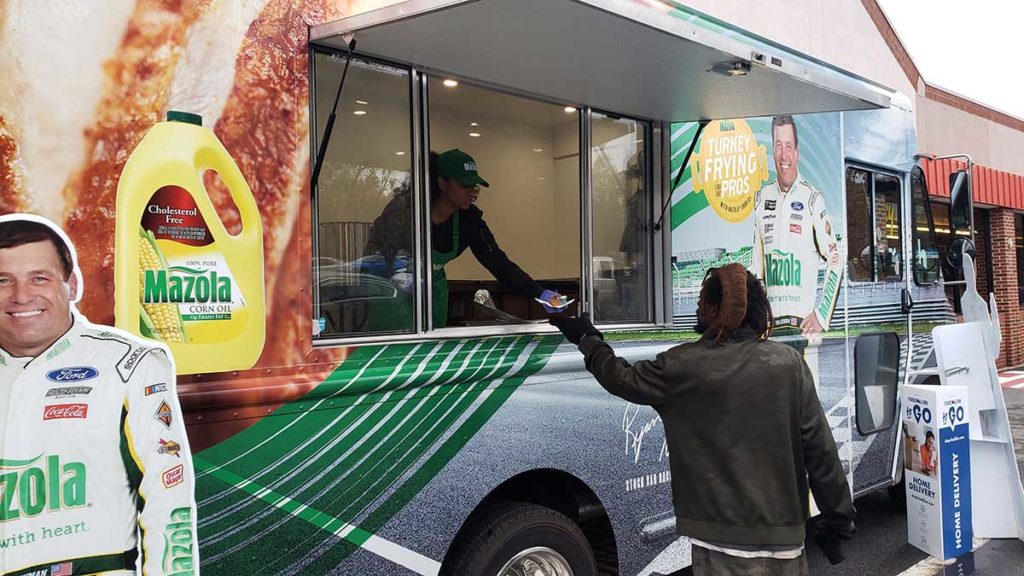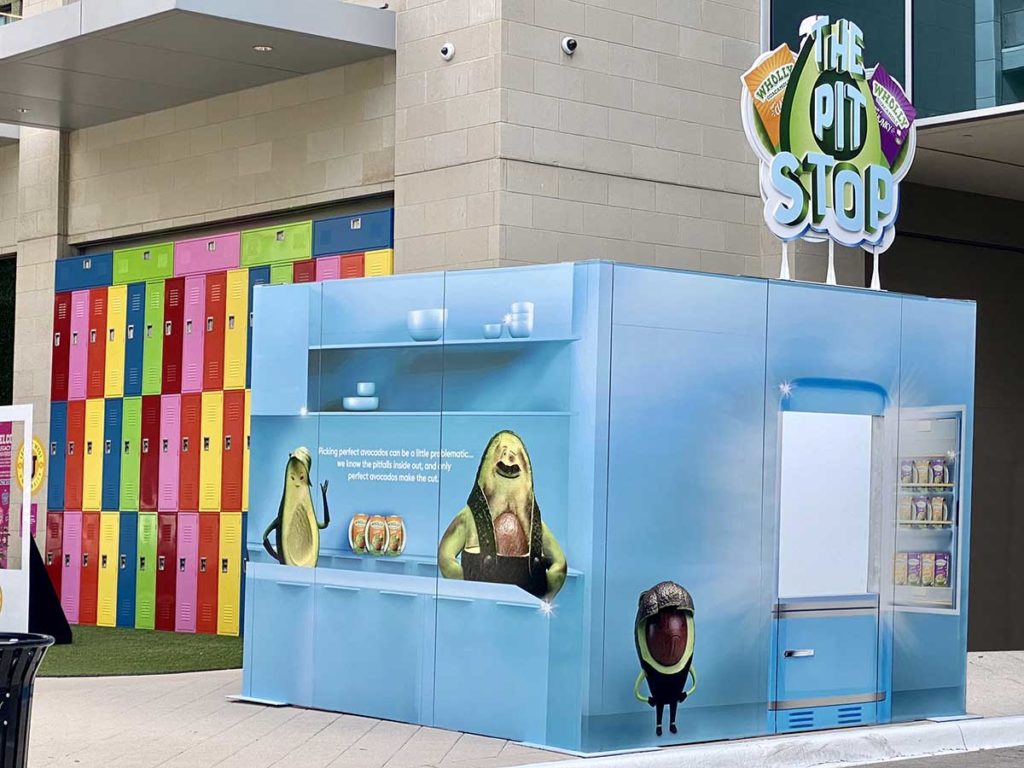 Case Studies
McDonald's
In 2018 McDonald's wanted to participate in the 2018 Texas Rose Festival by providing samples. They needed a vehicle that would provide a mobile kitchen. They were able to use one of our custom 28' stepvans equipped with a fully operating kitchen with all the necessary equipment to serve hot and fresh McDonald's French fries. The food truck also included commercial refrigeration, fry dispenser, deep-fat fryers, salt bin, working plumbing and so much more. McDonald's was able to hand out 600 samples at their event. Rose Festival attendees were so excited to have warm fries on a cool fall day!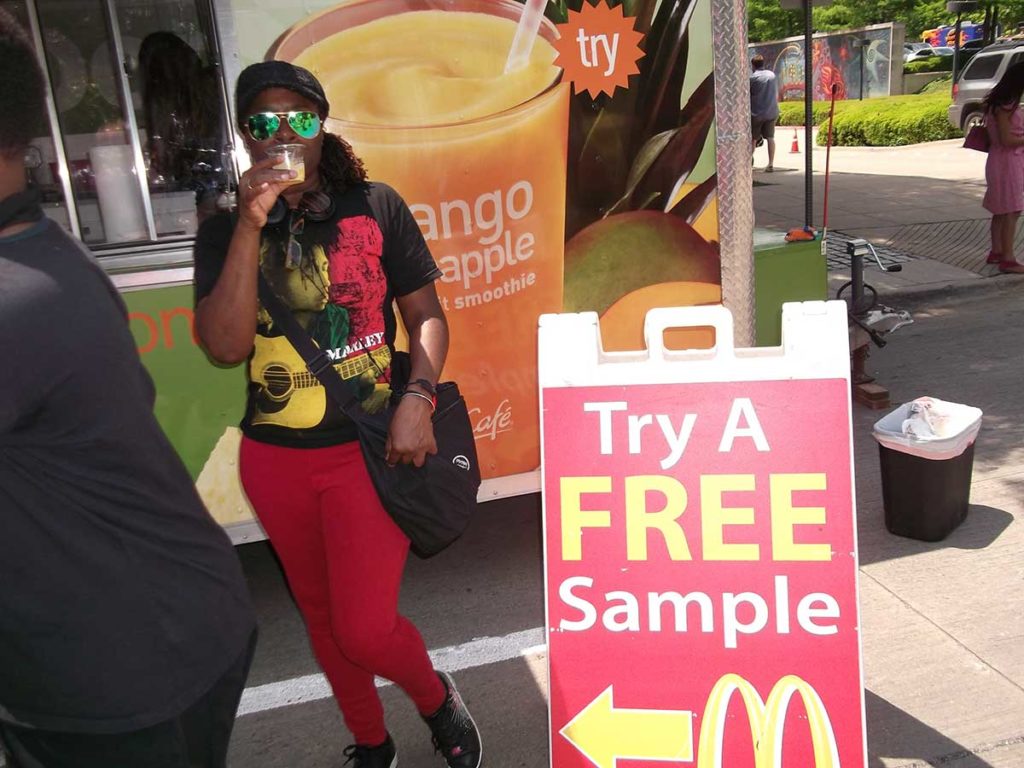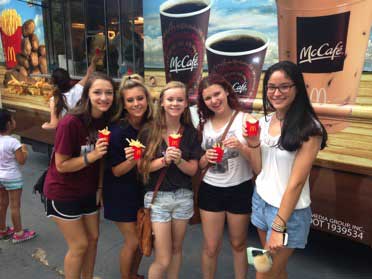 Holiday Inn Express
Holiday Inn needed to create awareness about their new free breakfast incentive! What better way to do this than to take the breakfast to the people? They added a twist to their pancakes by incorporating technology to print a REAL LIFE EDIBLE SELFIE on them! The agency Multivu was able to use one of our food trucks to complete a nine-city tour and deliver samples of flapjacks to bystanders. This was an effective way to increase sales by providing a very unique experience.
Check out a fun video here!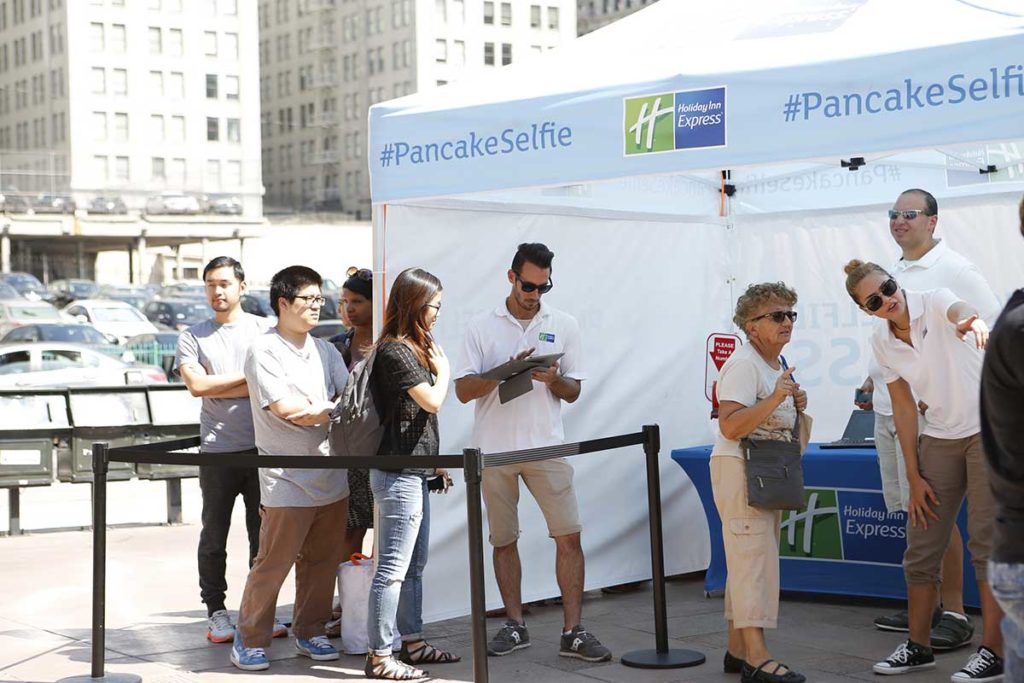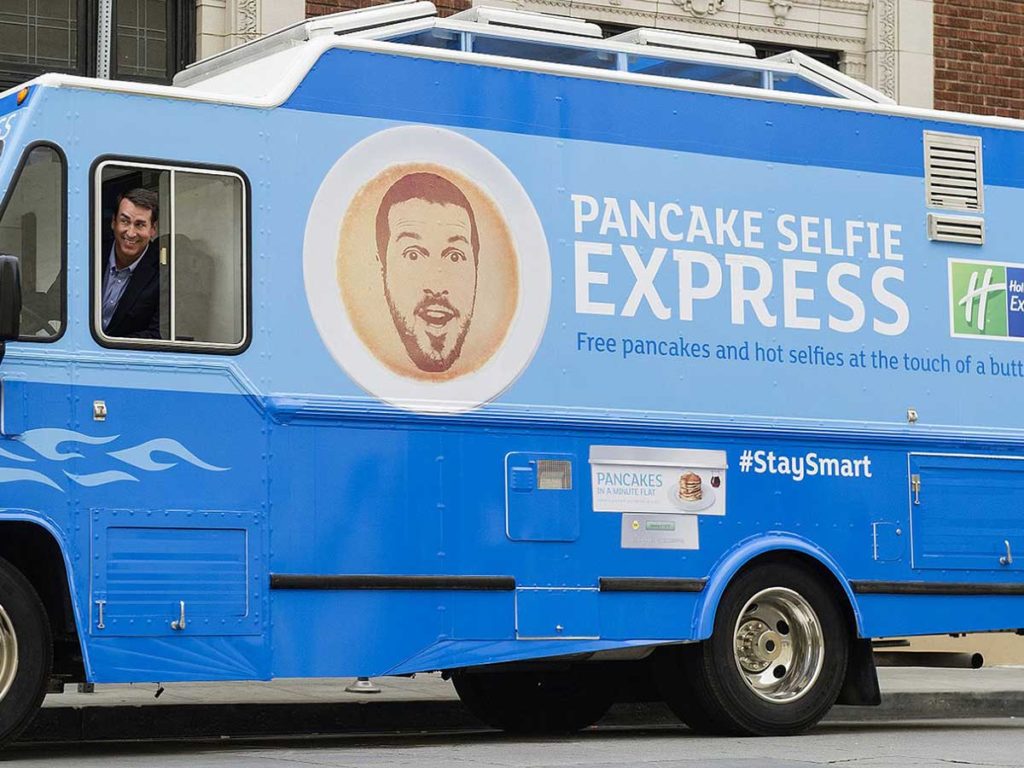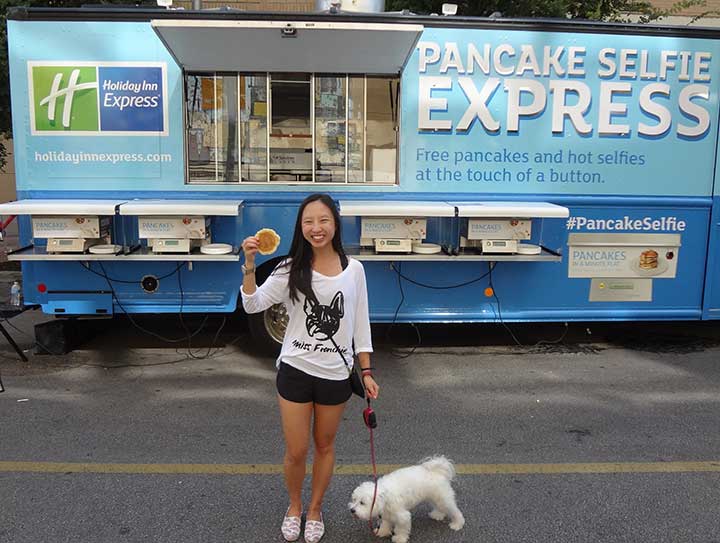 Cauliflower Pizza
"We Are Manifold" was on a mission to create brand awareness for a new pizza brand. Caulipower wanted to hit the streets and show people what their gluten-free frozen pizza was all about. They were able to use a food truck to sample over 14,000 pizzas in the span of 3 weeks! Their mobile marketing campaigns were in busy cities like Los Angeles and Austin during their famous Austin City Limits event! Not only did they create awareness in the cities they were in but their social media presence increased! It was a win-win for everyone involved.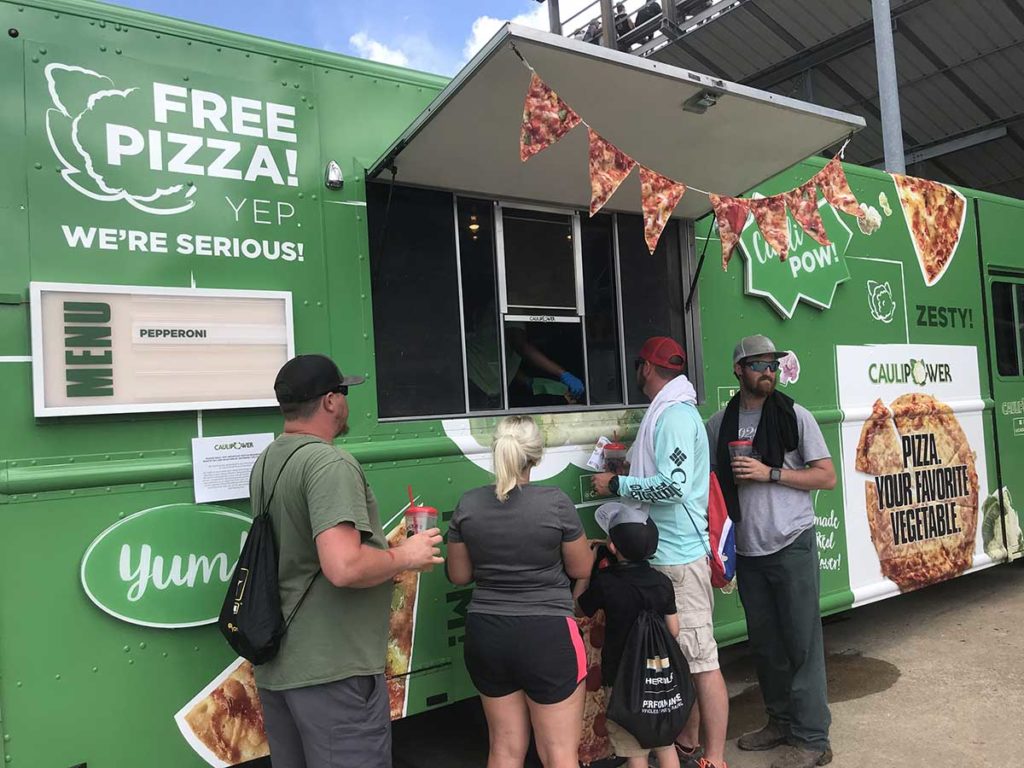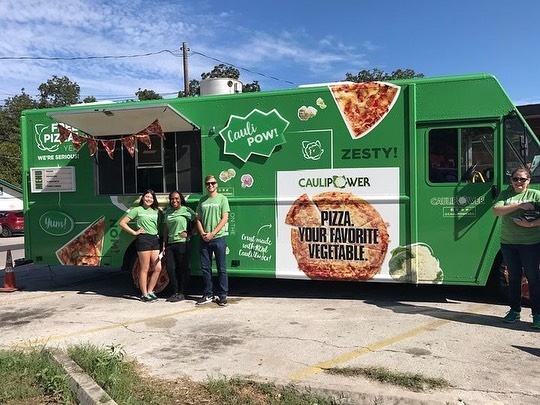 White Claw
Food sampling doesn't always have to be in a food truck, you can also use a Glass Box Truck! BeCore took on the task to promote White Claws with SAFE road sampling. They were able to make our glass buck truck look like a mobile fridge by frosting the glass with specialty vinyl! Our fabrication team then added a giant White Claw bottle to promote it on the go! This was a unique way to create awareness of the fresh drink in the surrounding audience.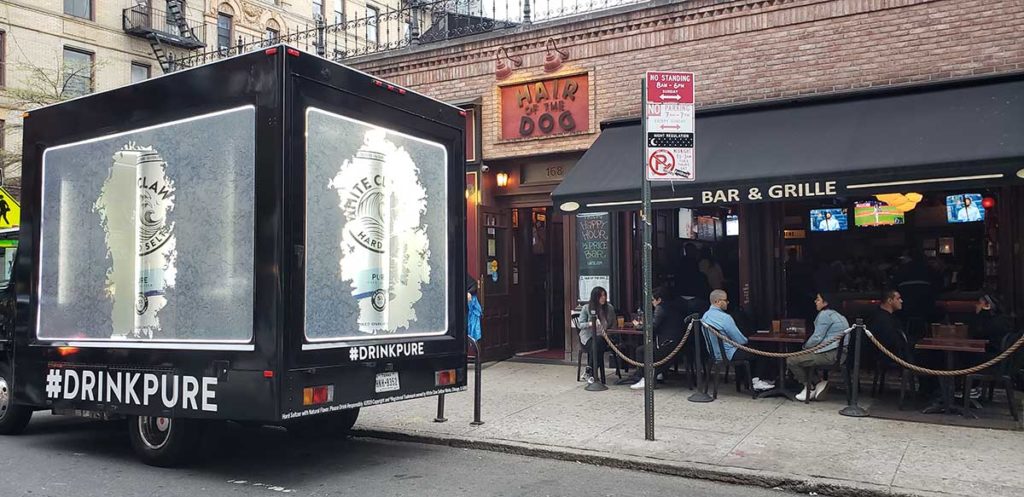 Bumble Cart
Do you want to stay local and not do a multi-city tour? No problem! Bumble wanted to create buzz for singles in the area with free ice cream! They filled their bike carts with delicious treats to create an experience outside of the app. The bike cart was wrapped to fit their specific design. A unique and creative way to bring meetings virtually to real life!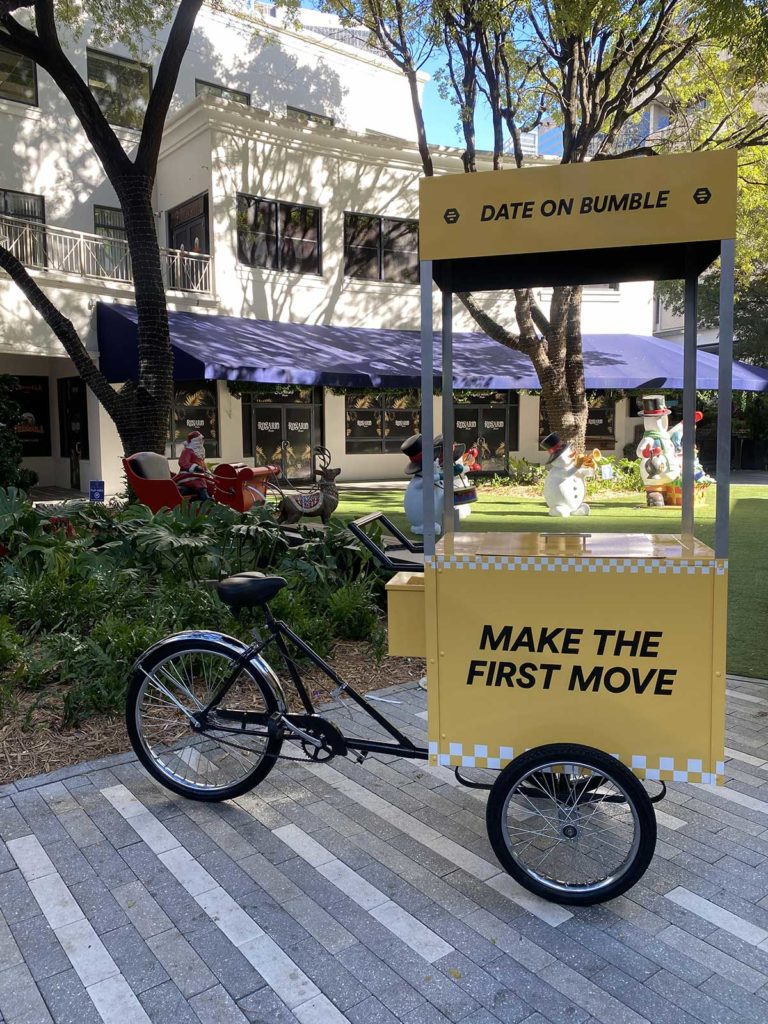 Why Lime Media?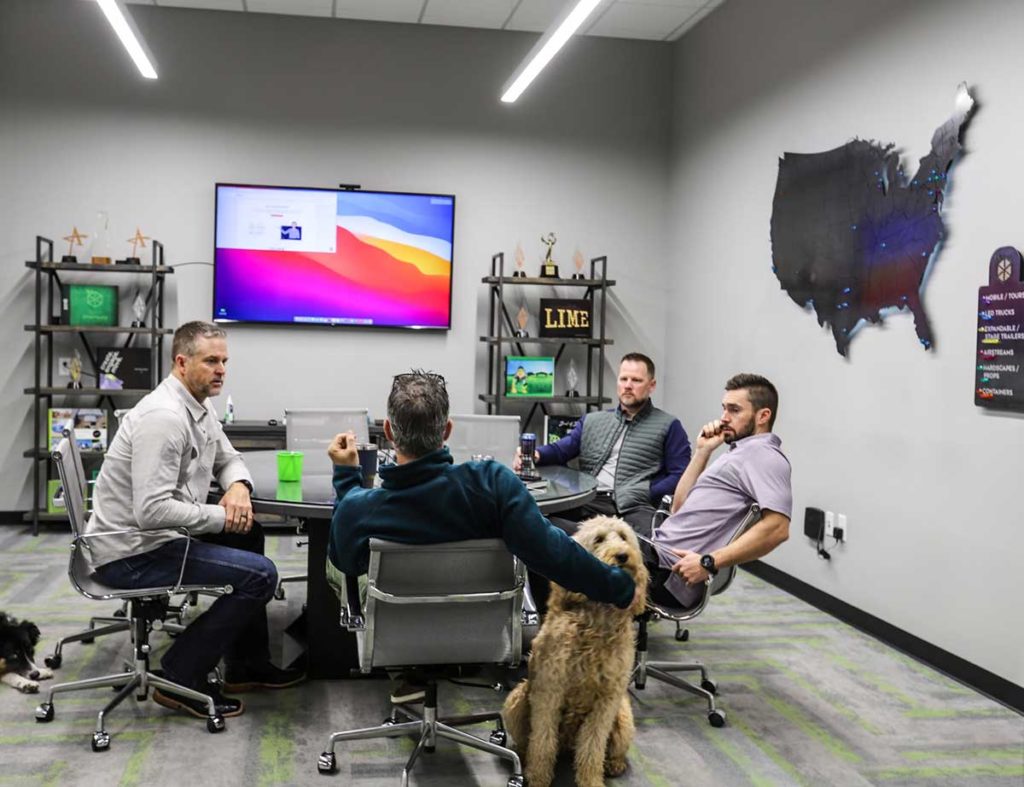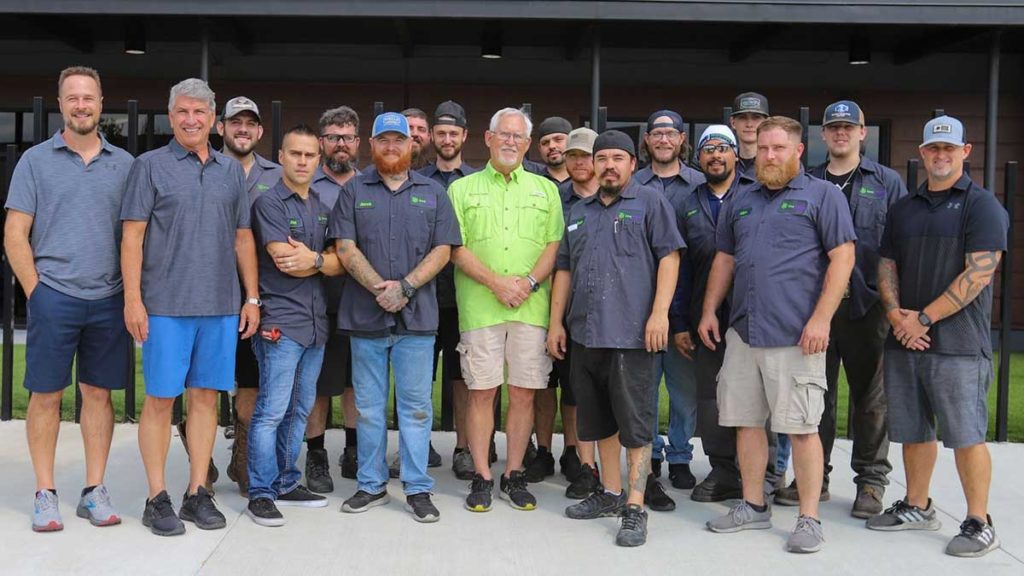 We have the right team for the job! Our team is here to create a memorable experience for our clients. Our team consists of many key players!
Sales Team: Our sales team knows the industry inside and out. Lime Media offers competitive rates and finds the right price for the job. We're here to work within your budget, goals, and needs. We will bring your imagination to life!
Creative Design Team: Our amazing creative team can design ANYTHING! They are quick to provide renders, art, and design templates. We want you to be able to actually see what your vehicle, build-out, prop, or event will look like. Our dedicated, creative team will work hard for you to provide exactly what you need visually.
Production Team: This team will be by your side throughout the entire build process and will constantly update you on progress. Purchasing needed items, and materials, and making changes to the design or build – they are on your side and will make it happen for you.
Fabrication Team: Our amazing hands-on fabrication team can create anything thrown their way. Our fabricators are constantly advancing their skill set to keep them sharp and are adaptable to any changes.
Activation Team: When it comes to hitting the road with your program, you are in great hands. The activation team takes care of all the details from permitting and routing to hiring drivers and brand ambassadors. They will be there every step of the way to take care of your needs on the road and at the event.
So WHAT IS YOUR NEXT STEP? You have the brand, you have the product, and you have the team to execute the plan –  LIME MEDIA of course! Make sure to give our team a call or shoot us a chat or email. Let us be your experiential marketing solution.