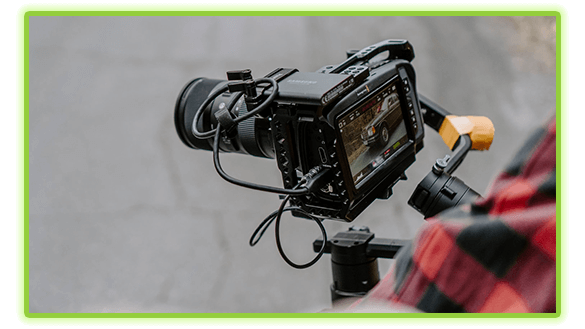 Videography
Lime Studios Videography is motivated to provide clients with the content they need specific to their project, program, activation, or campaign.
Lime Studios videography offers a vast range of services.
BROLL/RAW FOOTAGE: We have multiple camera options that will capture footage of your project's production. We will discuss your specific goals and purpose for the needed broll in order to fully understand what you will be using it for. We will discuss and determine what camera(s) will need to be used. If necessary, we can develop a shot sheet to ensure you get the content needed.
PRODUCTION PROCESS VIDEOS: We capture footage of your project during the production phase (construction, build, fabrication) and produce a final video to showcase the amazing transformation from start to finish.
ACTIVATION HIGHLIGHT VIDEOS: Our videographer is on site at your activation, capturing the fun, excitement and engagement. We then produce a video that highlights all aspects of the activation.
TIME LAPSE VIDEO: We can create a time lapse video for any need. You may want to see the project build from beginning to end in only 30 seconds or experience a full activation set up in super speed, we've got you covered!
SPECIALITY DRONE SHOTS: By request, we can incorporate drone footage into your videography services package to capture a unique perspective and bring a wow factor to your footage or video.
CUSTOMER JOURNEY VIDEOS: Once your asset is complete, we can produce a video to take your potential client or customer on a journey through the experience.
*Videography services are priced on a per-project basis and depend on your specific project needs.
To Learn More About Lime Studio Services