CASE STUDIES
White Claw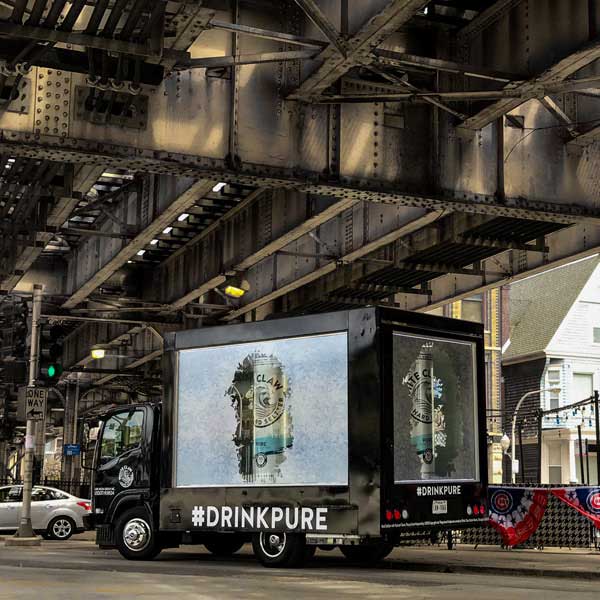 OVERVIEW
With Lime Media's massive inventory of vehicles, our customers have plenty of options to bring their marketing campaigns to life with extreme precision and speed. That's exactly what happened with White Claw. We built two flashy trucks and got them on the road sampling in no – time. We fabricated huge prop white claw cans and put them on a light up – display which could be seen through a faux frosted glass wall which was made even more dramatic with the addition of a specialty reflective material giving it a frosty glimmer. These trucks travelled the country bringing even more awareness to the already hugely popular beverage.
Client: White Claw
Agency: BeCore
Markets: Milwaukee, Chicago, Nashville, Dallas, Austin, NYC, Philadelphia, Charlotte & Miami
Date: Spring 2019
Program Elements
Two (2) matching 12' glass box trucks with specialty vinyl and a larger-than-life prop white claw can.
Glass Box Truck
Experiential Marketing Program
80%