CASE STUDIES
Fortress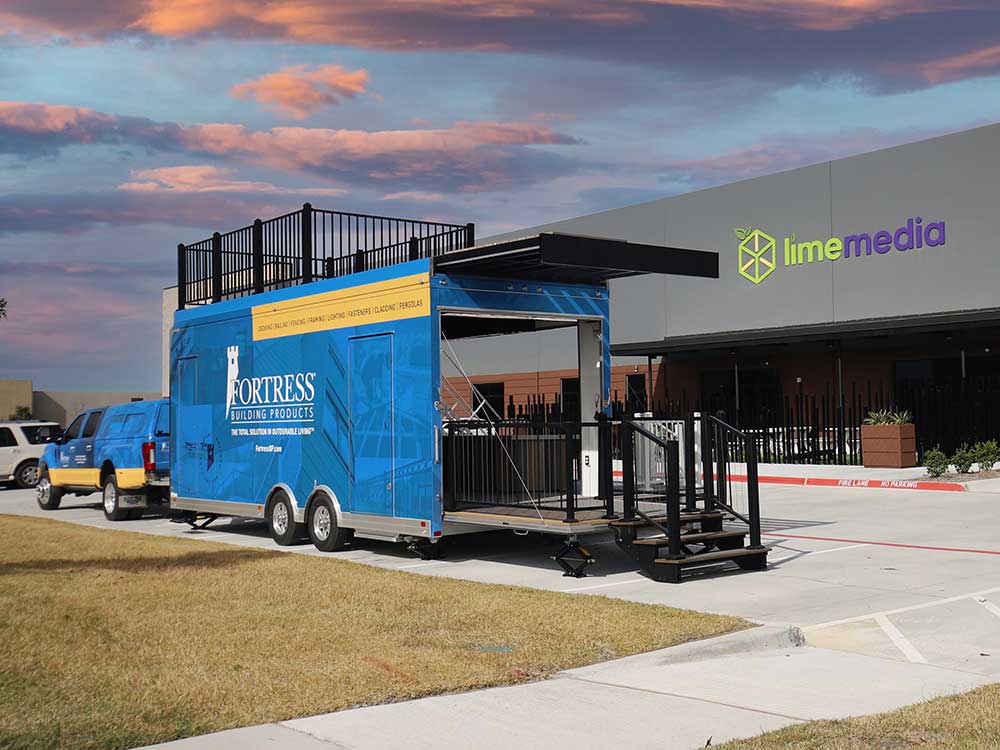 OVERVIEW
The Dallas, TX based company, needed to reinvent themselves since they encountered a tremendous blow during the pandemic as one of their primary points of exposure were trade shows.
To reach their awareness goals, we transformed a custom 24' double decker trailer to deliver all the benefits of their trade shows to their audience with an experience. The trailer showed Fortress' services with composite decking, cladding, accent lighting displays, railing, fencing, steel deck framing systems and sunshade pergolas!
The entire asset and experience was designed around a single driver being able to drive from market to market, and activate/deploy every element alone.
Client: Fortress
Agency: Fortress
Market: Texas, Tennessee, Oregon, Washington, Idaho, California, Utah, Kansas, Missouri, Colorado, Arkansas, Kentucky, Georgia, S. Carolina, N. Carolina, Alabama, Ohio, Illinois, Wisconsin, Iowa, Nebraska, Rhode Island,
Date: November 2020-Present
Program Element
Custom stage trailer fabricated with elements from the Fortress showroom. Equipped with a state of the art roof top stage and slide out awning.