Springtime is fast approaching, and you know what that means… FESTIVAL SEASON! In the world of experiential marketing, festivals offer a prime opportunity to connect your brand with your target consumers.
Over the past year, festival demand has been at an all-time high. People are itching to get out and experience a real taste of normalcy after several years of CDC restrictions, which is GREAT news for brands. NOW is the time to implement experiential marketing into your overall marketing strategy.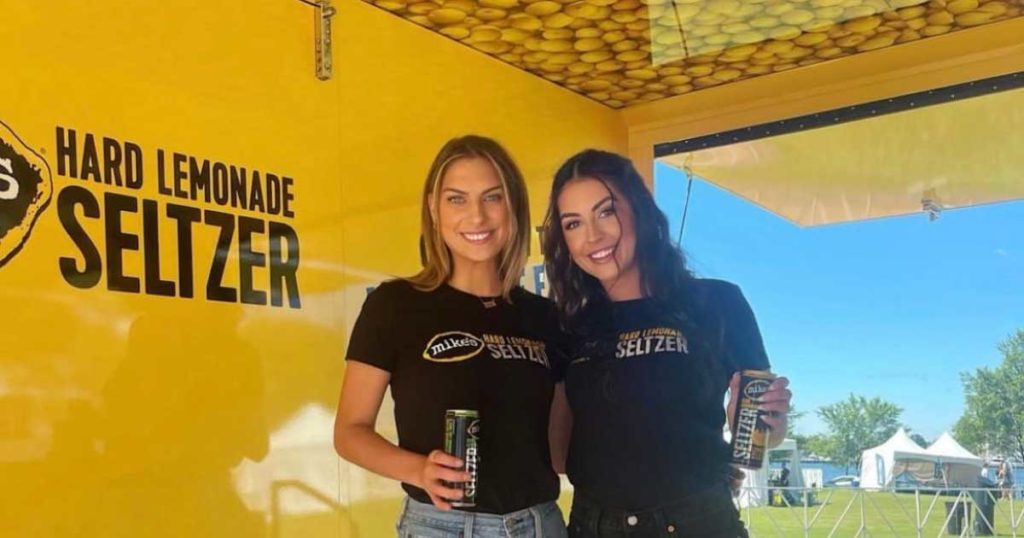 Standing out
Let's be honest. No matter what type of festival you go to, there's always a lot going on. Festivals are a huge melting pot of sensory experiences, from the aroma of different foods to the sights and sounds of visual aspects. The organized chaos can make it challenging for your brand to stand out. Traditional marketing methods aren't going to cut it, but neither will a simple booth with some branded merch. So, how do you stand out above the noise? With an out-of-the-box, interactive experience! Harness your creativity and do what's never been done before. There are several ways to ensure a successful event for your brand through festivals.
Align with your brand
We are drawn to people who have similar interests as us. Humans find pleasure in surrounding themselves with a community of like-minded people. What is the best place to foster that community? Festivals. There are festivals to suit any interest under the sun! Some of the most prominent festivals scheduled for 2023 include the Kutztown Folk Festival, Jazz And Heritage Festival, Albuquerque International Balloon Fiesta, Coachella, South by Southwest, and Fantasy Fest. Whether you're a foodie, enjoy fine wine, love to jam out to music, or indulge in artistic films, there's a festival for you. That also means that there's a target audience for your brand.
Your brand should activate at a festival that aligns with your brand identity. The first step is to do some research and identify where your target audience will be. Once you pinpoint which genre of festival your target consumer would attend, you're ready to start planning your experience.
Brand ambassadors
A great brand activation begins with the right people! Brand ambassadors, or BAs, can make or break your brand's festival debut. Not only do they need to engage consumers in a genuine way, but they also need to align with your brand. For the duration of your activation, your event staff is the face of your brand. They need to be knowledgeable about what you offer, approachable to attendees, and highlight your brand's values. Having solid brand ambassadors will increase your credibility as a brand and amplify your attendees' experience.
BA Checklist:
Professional
Authentic & Personable
Engaging and Fun
Knowledgeable Brand Advocate
Capitalize on FOMO
People are curious by nature. Research shows that most people will join a long line without knowing what it's for, just because other people are doing it. People have a genuine fear of missing out. We strongly desire social connection and to be included in what others are participating in. Take advantage of this and entice attendees with your activation. Keep in mind it's easy to draw people in, but it's up to you to make them stay.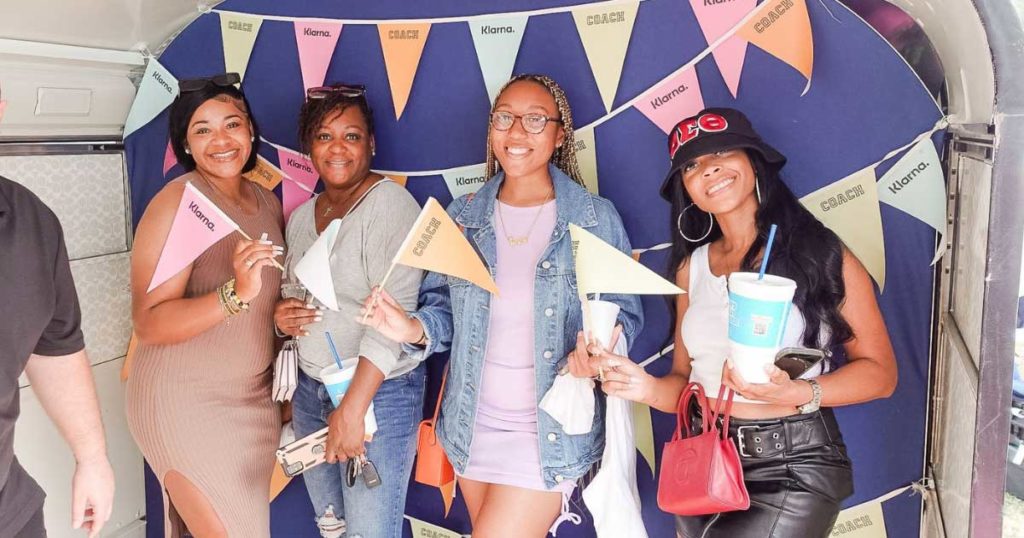 Provide a memorable experience
One of the most prominent reasons people attend festivals is to create memories. Your brand can be a core memory for festivalgoers if you do it right! How? Offer something of value to attendees. The most common way to provide value at festivals is to give space for rest and rejuvenation. People are on their feet for hours in a festival setting, typically without food or hydration. People often don't realize how tired they are until they can sit down and take a breather. Giving attendees a space to sit and relax for a few minutes will refresh their minds in the midst of the chaos, which is something they'll remember.
The most memorable experiences are personal ones. Allow attendees to interact with your brand. This can be done through product testing, brand emersion, games, and more! The more engaging you can create your activation, the more memorable of an experience it will be for your audience.
Utilize social media
98% of festival attendees have an active presence on social media. This means that throughout their experience, they're creating digital content to post on their social channels. Utilize your audience to generate buzz on social media.
Create sharable opportunities. Provide hashtags that correlate with your event. Produce "Instaworthy" photo op spots that showcase your brand. Livestream throughout your activation. Livestreams allow your brand to showcase your incredible activation. For your audience that isn't attending, it's a great way to show what your brand is capable of. For those at the festival, it entices them to seek out your activation and participate.
Social media will put your brand in front of a broader audience, give you ample exposure, and increase your overall visibility. Remember, it's your brand's job to give attendees something worth sharing on social media, and it needs to be easy to do!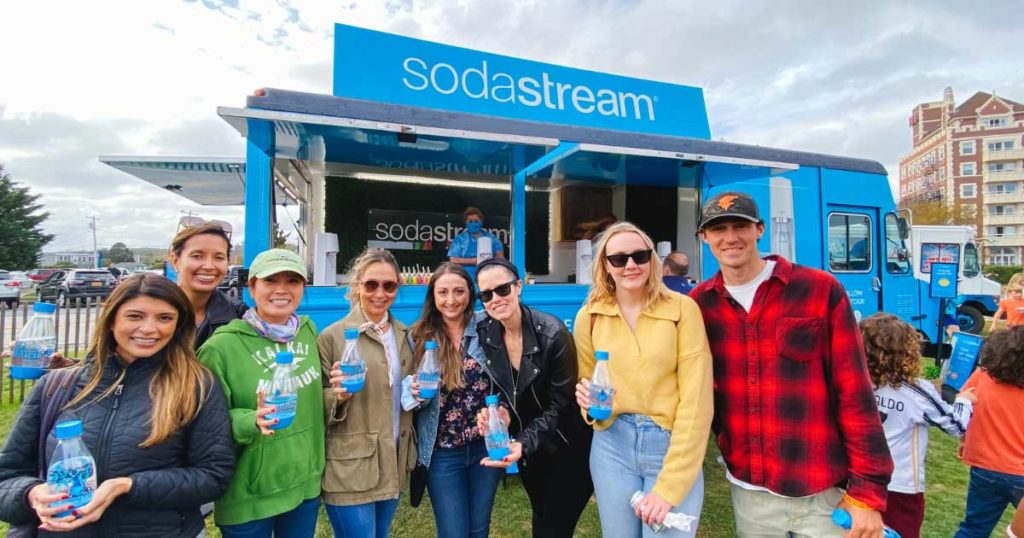 Festivals allow your brand to reach a large audience while keeping an exclusive feel. Festival season is fast approaching, and you want your brand to experience the action. The opportunities to promote your brand are endless. You just need to get started!