Impact, exposure, and competitive price in the same fundamental solution – THIS is what those companies that decide to execute an experiential marketing event are looking for. A mobile marketing event is an innovative solution that leaves a mark and retains the public in an efficient way!
In the age of digital marketing, it's extremely difficult to stand out from thousands of brands that go above and beyond to reach their goals. Marketers are looking for interactive and effective methods to reach their target audience and to make the brand recognizable. Mobile marketing comes to the rescue!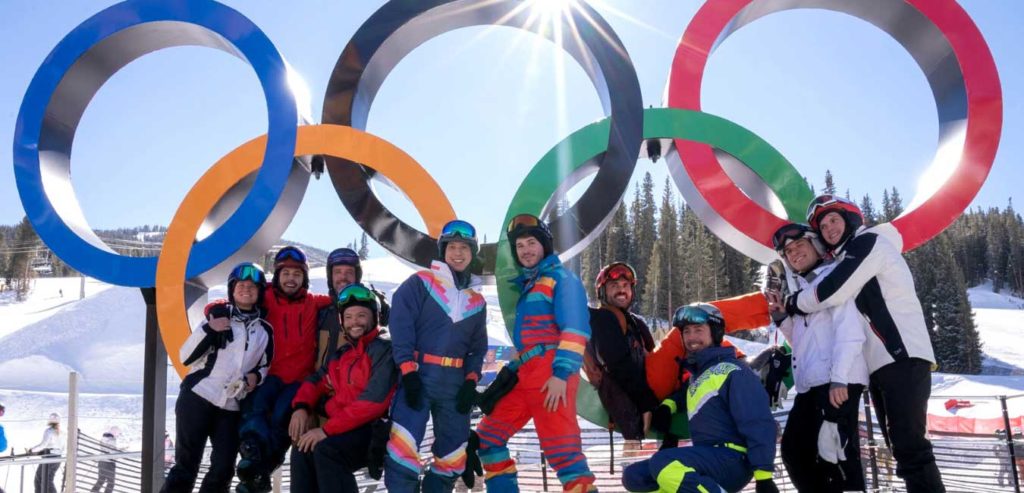 What is mobile marketing and why is it so important for your company?
Mobile marketing is a promotional technique where a business or brand travels easily from place to place, thus taking their marketing "mobile."
Mobile marketing allows you to communicate in a very direct way with your customers since you are going directly TO your consumer. We know that just saying "mobile marketing is crucial for your business" (although it is) might not be enough, so here are the benefits and WHY you should execute a mobile marketing campaign:
Reach people nationwide with just ONE experience
Create brand anticipation and engagement in each city
Leverage your experiential marketing investment over multiple cities
Align your brand with summer festivals, sports events, and concerts
Generate city-specific brand content for social
Demonstrate mobile tour effectiveness via brand reach, engagement, and sales
These are just SOME of the benefits! Whether you own a large or small company, mobile b2b marketing is a great way to enhance your brand and allow your customers to fall in love with it!
The Secrets to a Successful B2B Marketing Campaign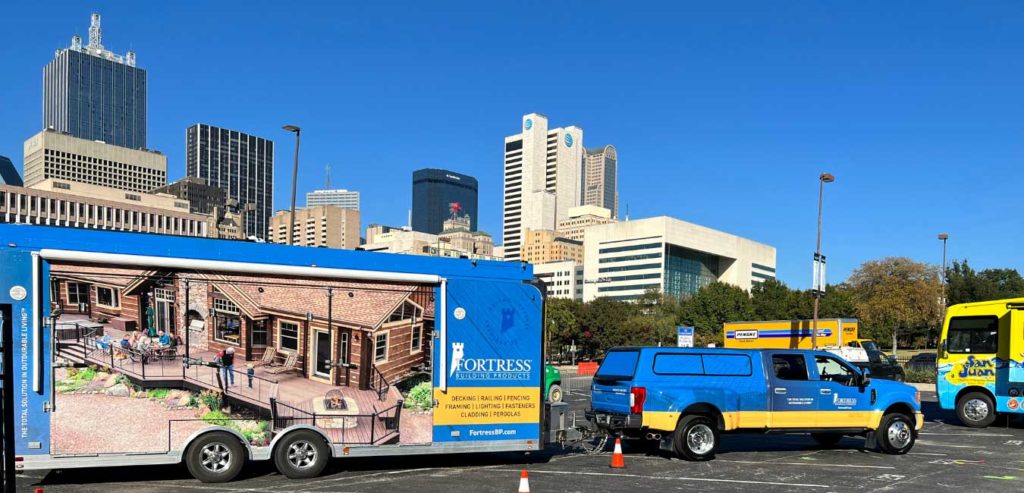 Mobile tour marketing events are an excellent opportunity to introduce a brand and create emotional connections with future buyers. These experiential events allow you to create something intriguing related to the company and will generate interest even among those who haven't heard from the brand before.
There's nothing worse than creating a boring and inappropriate approach to your customers, but it's not complicated if you use the right strategy. Below we share 6 infallible ways to ensure your event becomes an effective communication tool.
Clear objectives. Many times it crosses our minds to organize an event because "it seems like a good idea". The first thing we need to do is nail down exactly WHAT we want to achieve. Obviously the event must be attractive, fun at times, enjoyable at others, and trigger your target audience's emotions. It's easy: attendees must have a fun experience while getting to know your brand in depth.
Keep in mind that the event is part of a bigger plan. It can be used to launch a new product, reposition a brand, reinforce a message, motivate a team, celebrate an anniversary, etc. Your objective must be clear because it will define the message and the way you will approach your event!
Shaping creativity is essential. Creativity is the most basic and differentiating element for an event to be a success! It's what transforms a "simple" event into a marketing tool. You also have to know that it's not enough to just think creatively; you have to APPLY those ideas to your event, and most importantly everything must fit within your brand's image.
In your creative session ask these questions: What type of image do you want to convey? What type of client are you targeting? Is your message clear? What experience do you want the audience to have? The answers to these questions need to be very clear before you start designing your event!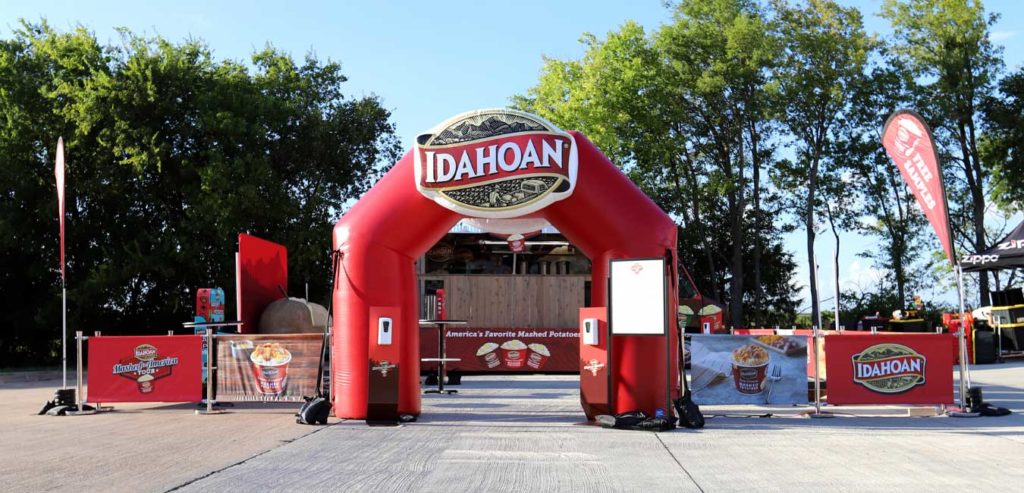 It must be unique: Originality, personalization, or theming should be a part of all aspects of the design of your event. The corporate image of the event, the decorations, catering, performances, audiovisuals, call to action, and the location… are just some of the elements that you must take into special consideration.
It's necessary to go one step further and risk more, to get more! You need to do something unusual for your target audience. Create a big event that draws your customer's attention anywhere it goes and that makes them want to be a part of your brand. Let us tell you this: with our customized marketing vehicles, we will not stop at making sure your brand stands out wherever it goes, but we will also retain customers and build brand loyalty!
The experience. Marketing events are unique persuasive tools that take your message a step further. You must define the memory you want the participants of the event to take in their personal "backpack." Your event should be unique, memorable, exclusive, should convey positive feelings, and arouse emotion. This memory does not refer to the message, but to the experience attendees lived!
As humans, we remember how we feel, what we live, and what we experience. That's why it's crucial to leave your target audience with that "WOW" feeling. The level of interaction and the number of attendees participating will contribute to a memorable experience.
It's not the same to just be a listener at an event compared to being a part of it! Think about it this way: Would you rather hear someone talk about their new product or try it firsthand? Wouldn't you want to see what makes it unique rather than just hear about them?
If this level of interactivity is not possible because you don't have a product to showcase, you should consider an alternative to make attendees remember the experience and to draw them to your event. You need to create an event that leaves your audience thinking "they really care about their customers" or "they organized all of this for us." Remember that, at the very least, you want them to have a good memory, so a great way to be top of mind is to reward your audience by giving them something like food, popsicles, or even candy. Everyone loves free and everyone loves food!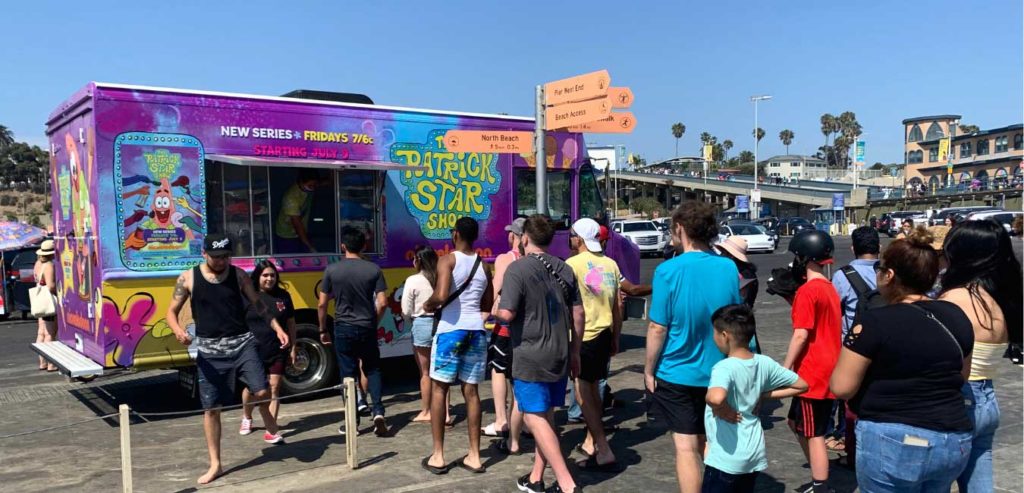 The location. A good location is vital when assessing whether an event will be successful or not. We want the user to have a 100% positive experience and the atmosphere contributes A LOT. This has to be taken into consideration when choosing the location of the event.
The location should be considered as a pillar of functioning, for several reasons. To begin with, it should be close to where your audience is. It should also be easily accessable to guarantee a greater number of attendees. Mobile tour events have the capacity to move around and if you plan the location of your event well, then you will be able to park a marketing vehicle in the most crowded areas of each city!
Tour managers and brand ambassadors. Just like the design of the marketing vehicle, the experience itself and the location matters… so do the people driving it! You'll need tour managers, drivers, local brand ambassadors, and maybe even event photographers or videographers. They will be the people sharing your message so you will have to find the right staff to represent your brand.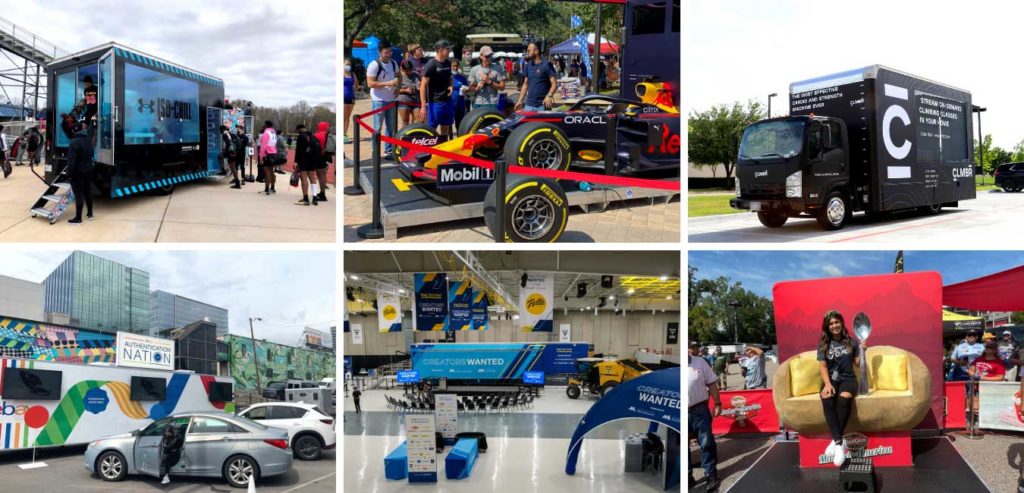 It's your turn!
Now that you have the keys to creating a successful mobile tour event, it's time to take action! If you're looking for an agency to organize your event and take care of EVERYTHING for you, you are on the right page.
Check out the events we've created for our clients and schedule a call to start brainstorming your next promotional event!