Does anyone else know what happened to 2021? I guess it's true what they say, time flies when you're having fun! This has been especially true with the post-pandemic projects we've knocked out. Marketing changed around the globe after COVID. Consumers craved for in-person interactions with brands but restrictions made that close to impossible. Brands had to learn to navigate marketing tactics and everyone was ready to get back to the new normal. Experiential marketing provides many benefits for both brands and consumers as we head into the new year.
Experiential Marketing:
Creates in-person engagement between brands and consumers.
Builds brand awareness.
Creates loyal consumers.
Drives word-of-mouth marketing.
All of these are key factors for a successful campaign. 2021 was a year for adventure and reconnecting. Experiential marketing made a big comeback this last year, let's take a look at some of the highlights from 2021.
2021 ASSET SPOTLIGHT
1. Bumble Hamptons VW Bus
This campaign was all about sparking connections between the beachgoers and fellow Bumble Bees. Bumble tasked the marketing agency, Manifold, with a way to bring the app to life by creating an opportunity for app users to meet in a safe, fun, and public location! Lime Media and Manifold were able to create an experience that would bring app users together IN-REAL-LIFE! The CEO of Bumble, Whitney Wolfe Herd, stated: "We're always looking for new ways to bring the Bumble experience to life outside of our app, and we love creating physical spaces where our users can foster meaningful, empowered connections through dating, friendship and business."
Lime Media's asset, the VW bus, was placed on the beach in the Hamptons with surfboards, chairs, and a variety of props to create a place worth stopping for. Now that would be a good "How We Met" story!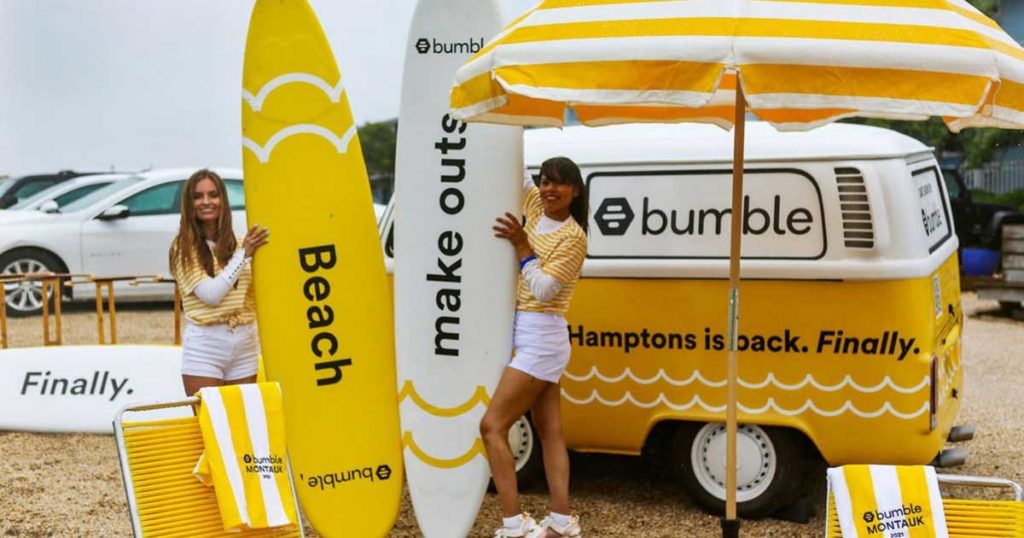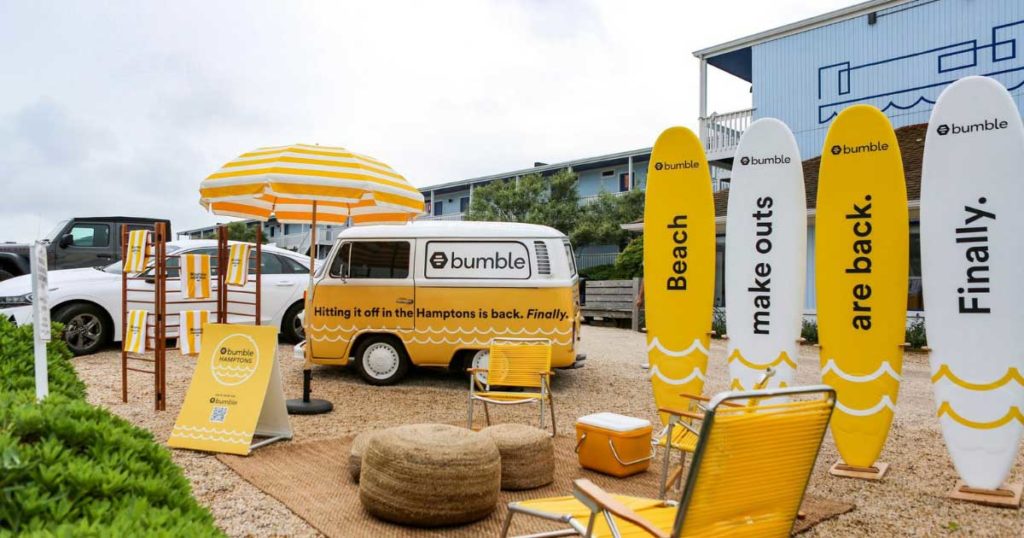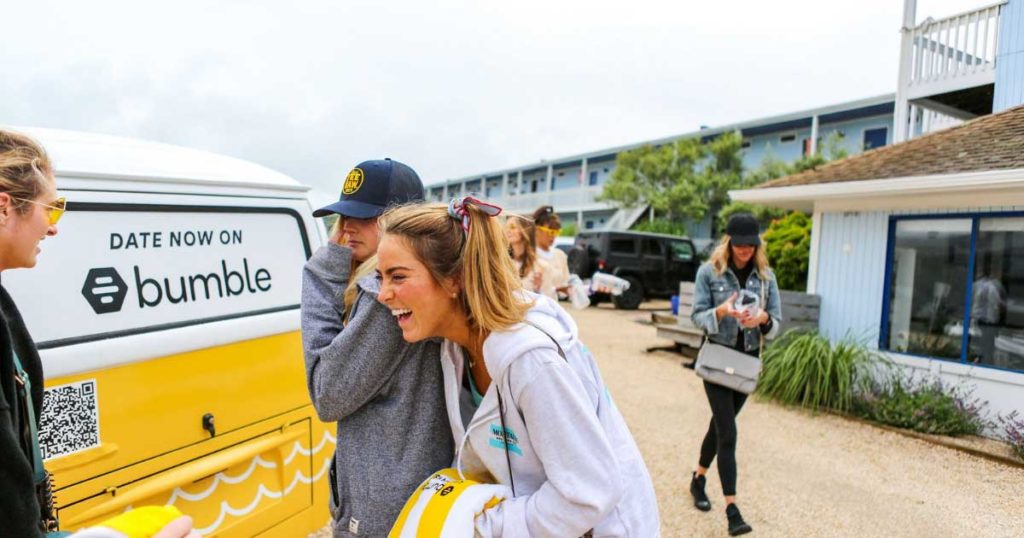 2. Amazon Double Decker
Amazon partnered with Agen-C to bring Christmas cheer to New Yorkers and they accomplished their mission! The Harlem Gospel Choir made this a joyful event by singing from the rooftop of Lime Media's double-decker bus. This activation created:
A memorable experience for bystanders!
Engagement all through the streets!
SMILES and JOY that you could feel radiating from the streets!
Props for a great photo session!
This is what experiential marketing is all about, creating memories for those around the activation. We bet that the city won't ever forget this campaign!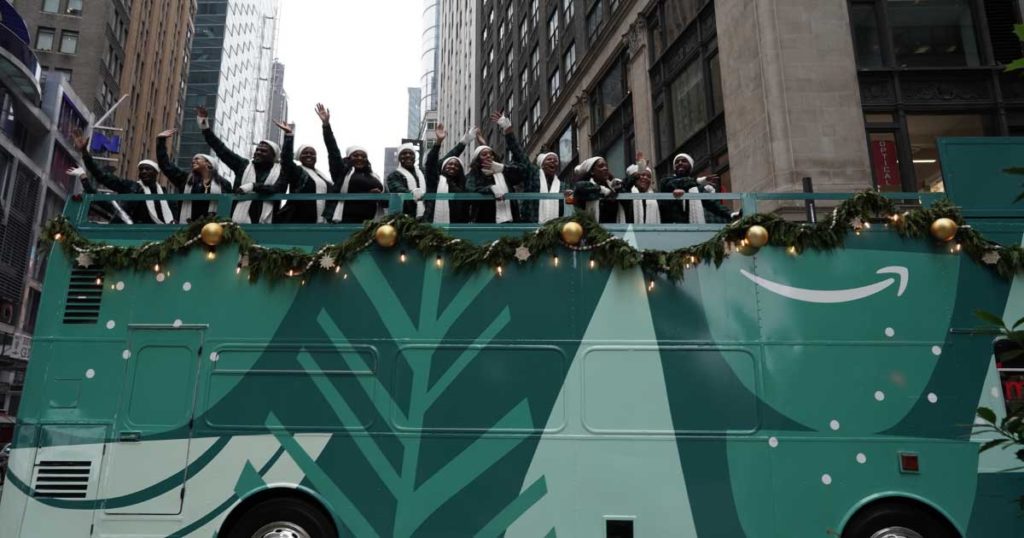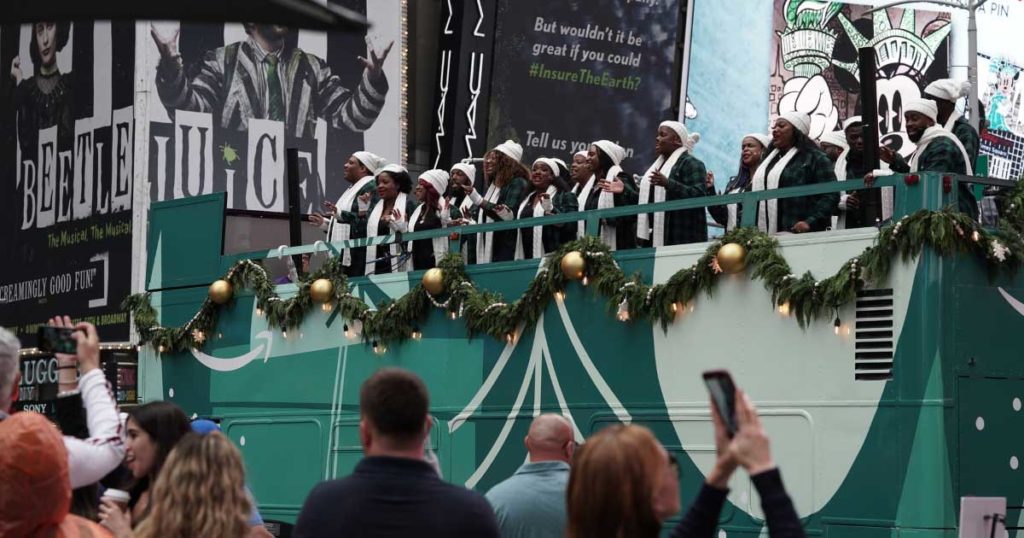 3. Crown Royal Glass Truck
Imagine this, Crown Royal releases a new drink, and to try it out, all you have to do is show up to a party! Sounds fun and easy right? That's because it IS that easy! Crown Royal, NVE Experience Agency, and Lime Media all partnered together to create an amazing experiential marketing campaign. Our glass truck was transformed into a bar on wheels. Crown Royal filled it with their most popular whiskey. They even used this campaign to debut the new release of their peach, apple, and cola whiskey flavors. The campaign incorporated props that were perfect for a photo op. They even had a live DJ and brand ambassadors to bring energy to the footprint. Now THAT is a party!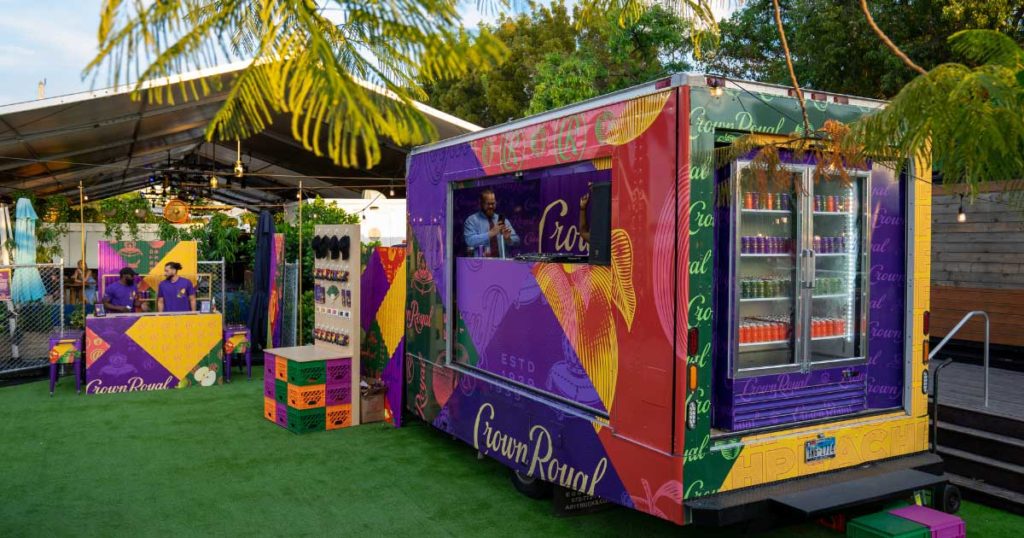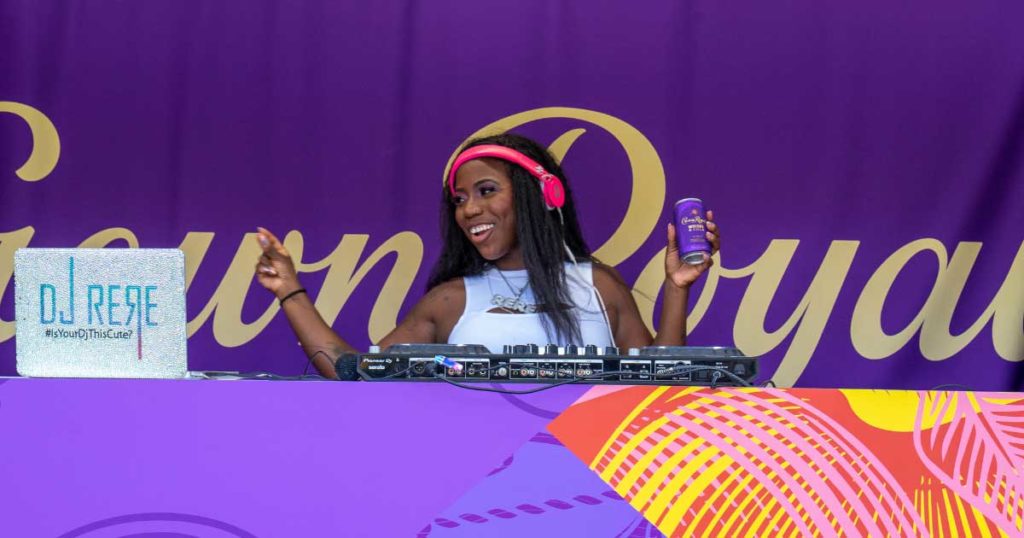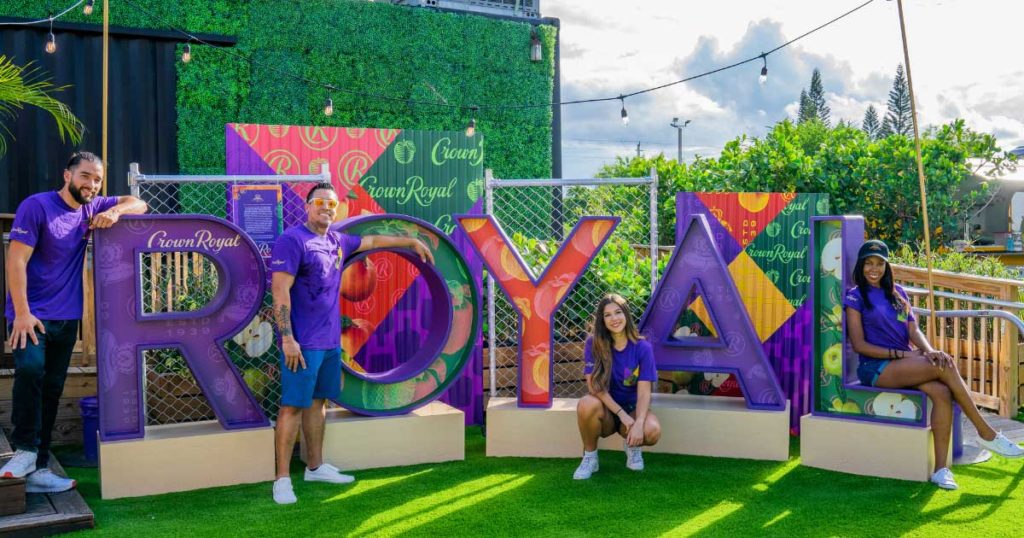 4. Choctaw Elevator
This was an elevated experience, to say the least. Choctaw Casinos & Resort wanted to bring the adventure to Dallas all the way from Oklahoma! They wanted to showcase their new expansion and upgrades to drive more traffic to the resort. Our elevator had an air conditioner, LED lights, sound effects, and a 1 min video showing Choctaw's new expansions and upgrades. The event was a success and consumers experienced the new expansion in FULL. After experiencing the Choctaw Elevator, the resort will surely book up visitors.
Check out a recap video of the elevator here!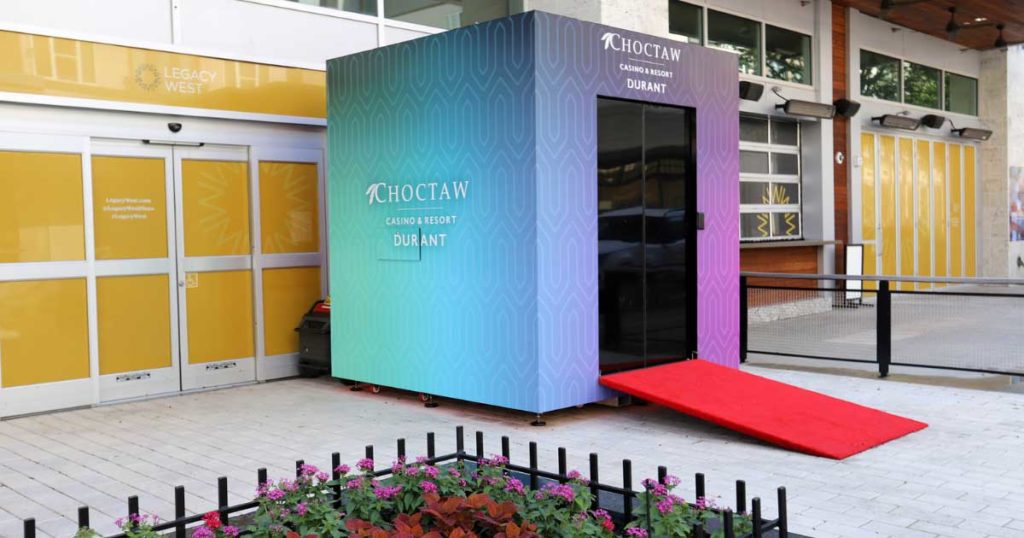 5. Biossance School Bus
This campaign was pretty in pink! Biossance was on a mission to educate the audience about squalene and skincare. Lime Media and Pop Up Mob put their heads together to create a mobile beauty bus. We created a spa experience inside a school bus! How cool is that? We love using the school bus for activations because you have a lot of creative freedom. This project turned out clean, sleek, and pristine. The perfect ambiance for the Biossance brand. Our San Diego activation was a hit and consumers were able to learn about skin products as well as try them on right then and there! This is great for creating brand awareness and loyal customers.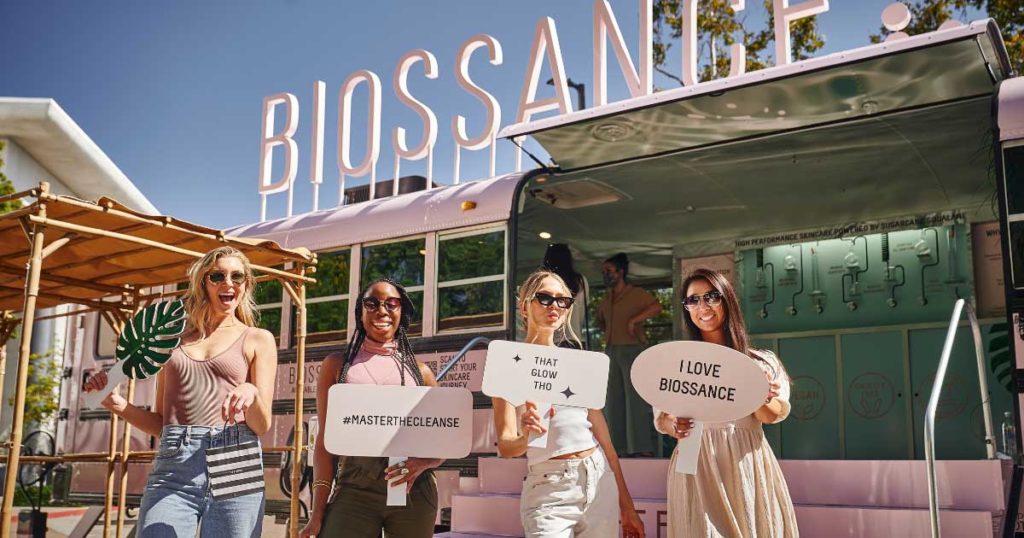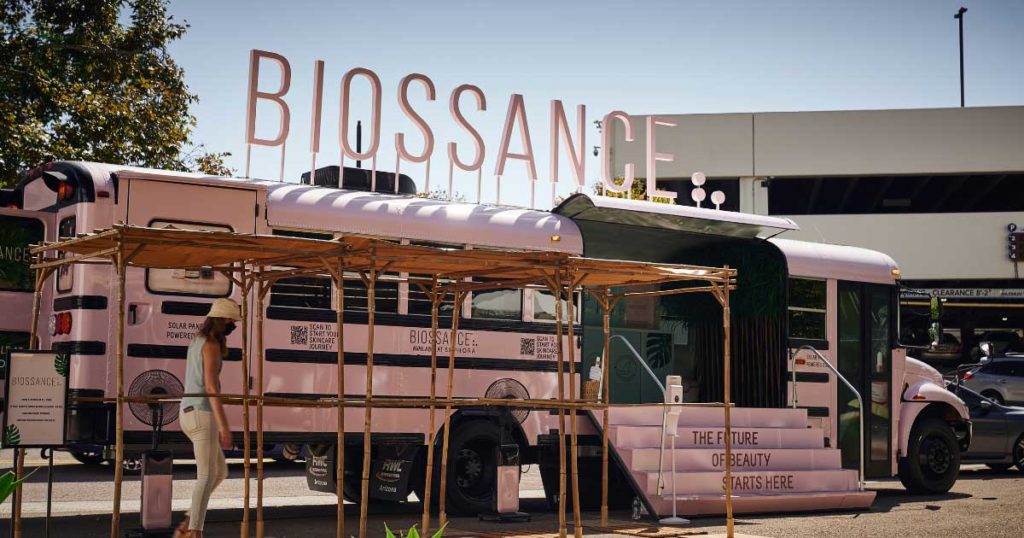 6. The Iconic Olympic Rings
As we all know the 2020 Olympics were unfortunately canceled. We had to have a GO BIG OR GO HOME MENTALITY with this special activation. NBC wanted to promote the Olympics all over the world by attracting attention on social media. To do that, the agency Clamor Experience tasked Lime Media to build a 13-foot-tall version of the six Olympic rings from scratch. The rings traveled the highway covering 8,000 miles across the country, visiting 25 states, with more than 125 hours of drive time! This activation was a SOCIAL MEDIA SENSATION. #missionaccomplished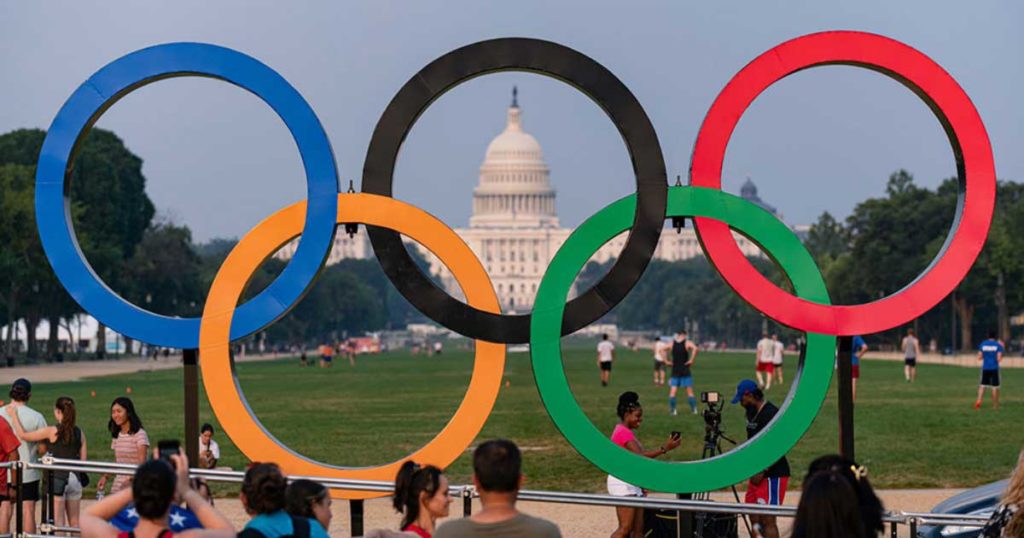 7. Shiner
Okay, we have to say this is "out of the box" thinking. Raise your hand if you want a life-size Shiner Bock case. We do! Wilkins asked us to build a life-size six-pack and we were ready for the opportunity! Shiner created the "Say it with Shiner" campaign and their goal was to create brand awareness! Who can miss a life-size beer bottle? One of Lime Media's trailers was customized to fit the brand's six-pack box!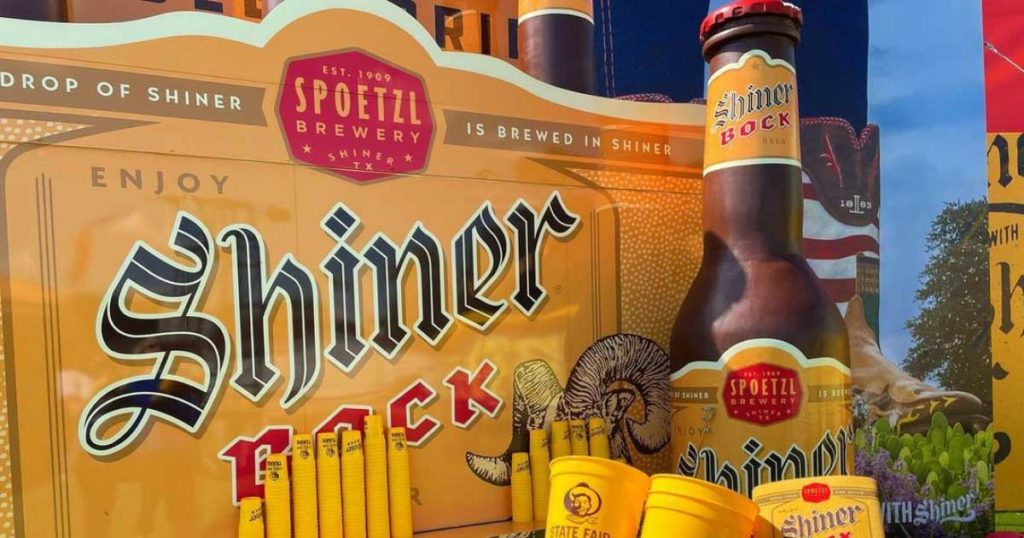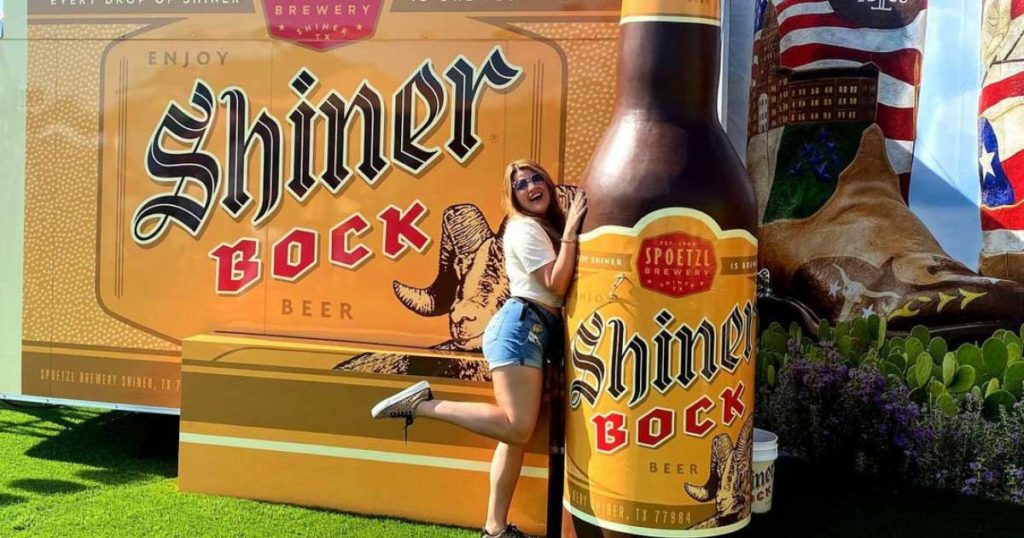 WHAT A YEAR! We were tasked with a lot of fun projects in 2021. We take pride in our work done here! So here we are, diving into 2022! Do you have a campaign idea that you are ready to bring to life? WE ARE YOUR CREATIVE EXPERIENTIAL MARKETING SOLUTION. We can't wait to work with you!