Behind the Scenes with Lime Media
We all know that trying to plan for and execute an event can be a difficult task. There are many steps and checkmarks along the way before it hits the road. Running a successful experiential marketing campaign requires a meticulous planning process as well as a team that is ready to take on any curveballs. Five key factors go into a marketing campaign:
Purpose
Budget
Timeline
Challenges
The Calm Before the Tour
We will dive into each factor in detail and show you why Lime Media is your experiential marketing vehicle experts! This week we want to introduce you to Production Director, Bryan Methvin. Bryan has been working with Lime Media for over a decade. He takes pride in his workplace and makes sure that a campaign runs smoothly and on time. In his own words, "I am the liaison for our clients and our production team to keep the flow of information going between the two groups. In other words, I keep the tent on the circus!" In his years in the experiential marketing world, he has learned what works, what doesn't, and also how to be flexible and ready to adapt at the drop of a dime.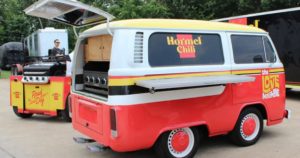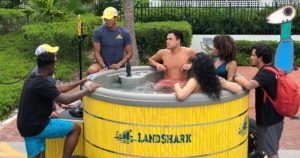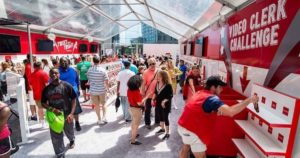 STEP ONE: The Purpose
Every single client comes to Lime Media with a goal and a vision in mind. Our job is to bring their imagination to life within their budget and project timeline. Our production team will meet with the sales department to get a scope of the project, the budget, get eyes on the estimate signed, as well as set the activation launch date. At that point, there's a kick-off meeting held with every team member involved. This is the time to understand what the brand requires, find and identify issues, and ask for clarification. Once our team and our client both know what the end goal is, we're ready to get the ball rolling.
STEP TWO: The Budget
Let's talk about MONEY. Every single penny is important when it comes to running an experiential marketing campaign. Lime Media wants to make sure that a client's money goes exactly where they want it. We asked Bryan how Lime Media made the client's budget a priority. "We want to be realistic with their budget but also provide the best. That's what is so valuable about Lime Media, we are going to beat our competitors' prices and make sure that quality isn't compromised. I want clients to know that we have their best interest in mind and that we will also keep the project on budget and on time. Lime Media produces a great product that our clients are very happy with!"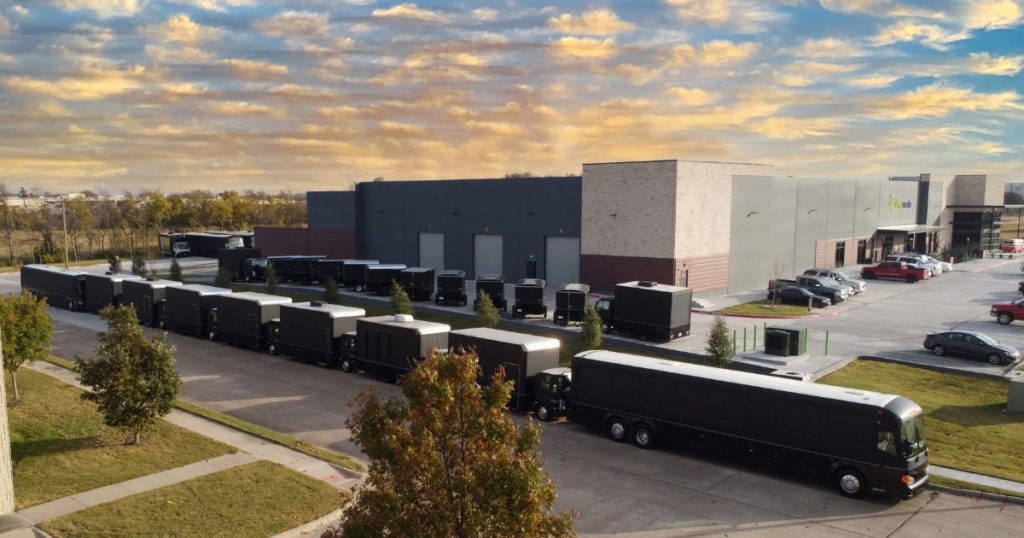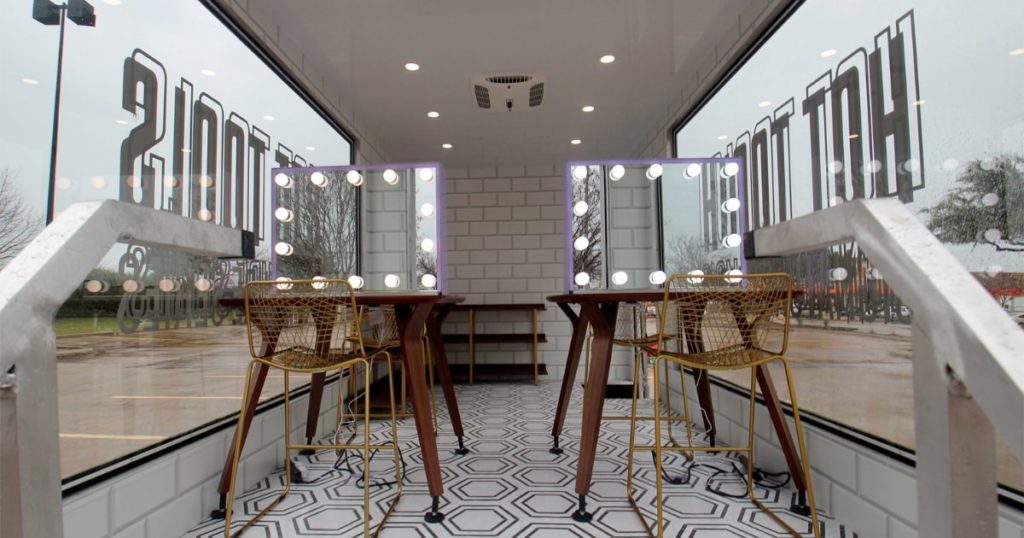 STEP THREE: The Timeline
A timeline is essential to incorporate into the production process. The timeline assures that every key player involved is on task and knows what's going on. The Lime Media team works incredibly hard to maintain the timeline, but it also helps to have wiggle room just in case. Bryan stated the importance of sticking to a timeline is having a strong team. "We utilize the people around us with specific skill sets to accomplish our goals to the best of our ability, to meet deadlines, and to achieve the client's goals." Respecting the timeline is why Lime Media can quickly turn your experiential marketing idea into a successful activation!
A few tips for creating a timeline from the production team:
-Work backwards from the event day
-Create tasks for individual team members
-Be as specific as possible
-Reference the timeline daily
STEP FOUR: The Challenges
As we all know, ANYTHING CAN GO WRONG. Remember that pandemic that shut the world down? Nothing was shipping! Available products increased by 200% in cost! Yes, that absolutely caused delays across the board. With any project comes a variety of dilemmas. We asked Bryan how he overcomes problems that come up during production, "At Lime Media, we use EOS (Entrepreneurial Operating System). We identify the problem, discuss the problem and then have ONE team/voice to solve that particular problem. That's what we do best at Lime Media is solve clients' problems daily. Being adaptable has become second nature. Communication is key."
Lime Media lives and breathes three core values:
Creative – Push to be the best and most innovative team.
Quality – Provide the best of the best every single time.
Kingdom – Everything is for a higher purpose.
When Lime Media runs into a challenge, they always circle back to the values. Lime Media does not and will not compromise the value of the campaign when problems arise. As the Director of Production, Bryan handles any issues or changes between the client and the Lime Media internal team as well as fabricators. Bryan has a calming composure about him; as he puts out fires when needed, he always has 100% communication with the client. Any dilemma can be stressful, but instead of getting rattled, Bryan changes the perspective. With each issue comes a learning opportunity and as a result makes Lime Media an even stronger team.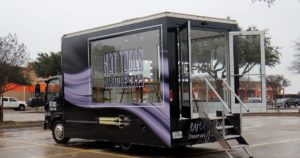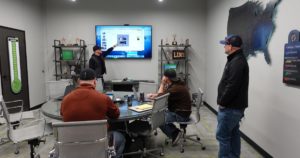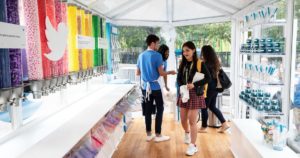 STEP FIVE: The Calm Before the Tour
Once the asset is close to the end of production the Lime Media team wants to make sure it's exactly what the client asked for. The team will do a final walk-through with the client, fix any last-minute changes, if any (utilizing that timeline cushion), make sure ALL THE LITTLE THINGS ARE IN PLACE. It's tedious work to ensure a smooth activation while on tour. The buck doesn't stop once it leaves the lot. A campaign is not considered finished until the asset is back at the Lime Media shop. The production team stays in contact with clients and they make sure their needs are taken care of while on the road. Maintaining a relationship is a must with all these moving parts.
So many steps go into an experiential marketing campaign. The production process and the production team is just one part of it. Lime Media is always ready for a challenge. Whether that's changing the placement of a prop or creating 21 assets in two weeks, Lime Media works as a team. That is what enables Lime Media to provide a quick turnaround. Do you have a project that you need an efficient production team on? Give Lime Media a call and let them work for YOU!
"We have a family dynamic, that's what makes us work hard. Even when it's hard and frustrating we always have each other's backs."

-Bryan