CASE STUDIES
Choctaw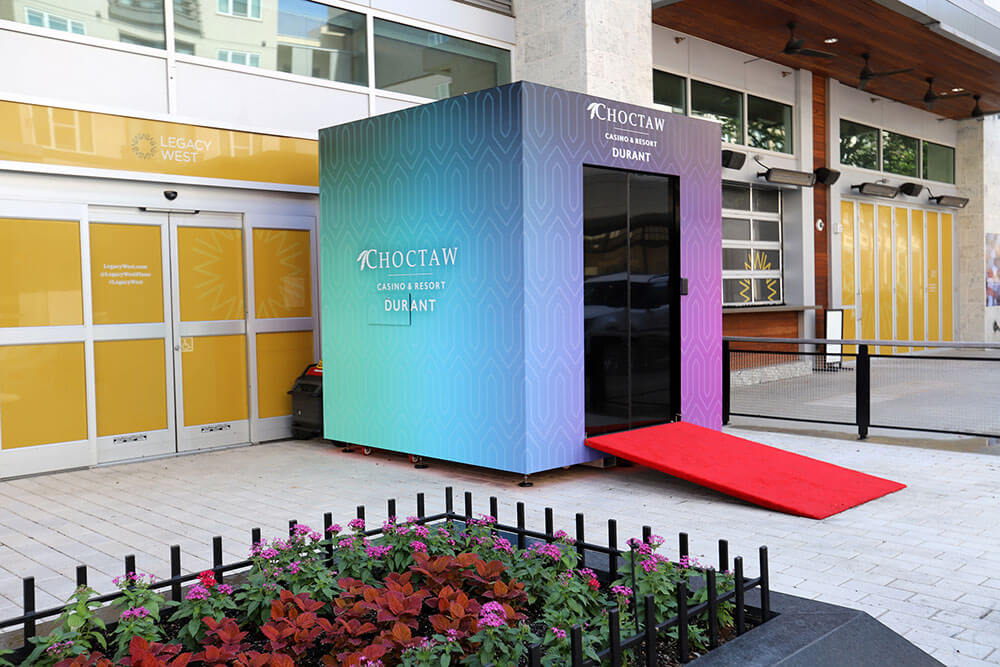 OVERVIEW
Choctaw Casinos & Resorts wanted to get the word out about their new expansion and upgrades to drive more people to visit the resort. They wanted their audience "to have an elevated experience" so we created a digital elevator where customers could immerse themselves in Choctaw's latest upgrades.
Our elevator had an air conditioner, LED lights, sound effects, and a 1 min video showing Choctaw's new expansions and upgrades. The event was a success and consumers experienced the new expansion in FULL.
Client: Choctaw
Agency: Lattitude
Market: Dallas, TX and Durant, OK
Date: Summer 2021
Program Element
Engineered to scale mobile elevator for an immersive experience equipped with 85" 8K TV's, professional grade audio equipment, and customized elevator doors to open at the click of a button.