Marketing efforts for alcohol brands have been limited in the past due to age restrictions and other legal requirements, which means that brands have to have additional planning and consideration in their marketing. While it's understandable for the safety of consumers, alcohol brands have had to learn to think outside the box and adapt their marketing strategies. It doesn't help that the industry is growing exponentially, and competition is rising daily.
Don't worry! Experiential marketing to the rescue!
Drinking is a social experience, and experiential marketing targets consumers through face-to-face experiences. In other words, alcohol brands have endless opportunities to implement experiential marketing into their marketing strategies.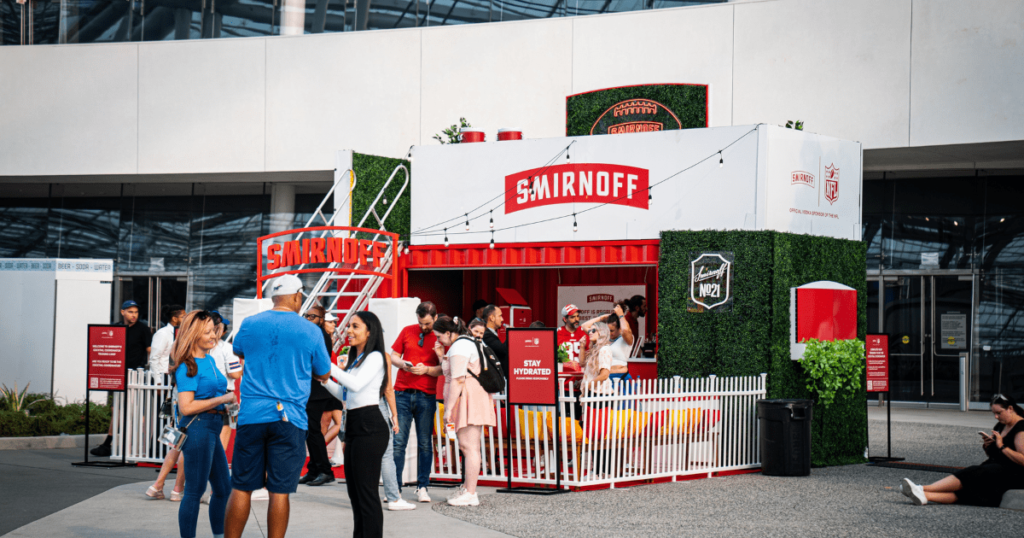 The why
Experiential marketing can benefit any brand, but why is it such an essential aspect for alcohol brands? It promotes inclusivity for people over 21. A drink can be enjoyed by young and old alike. Whether you like the taste of something a little more bitter, or a fruity drink, there's a concoction for everybody to share.
Nothing generates buzz like alcohol. Think about it. It's typically involved somehow in every event and memorable occasion. This means it's posted on social media and discussed at length through word of mouth. Often, a particular brand or type of liquor will become famous just by being present on Instagram posts.
Research shows that when most people think back to their favorite memories, alcohol is present in some way. We use champagne for celebrations, wine for romantic dinners, beer for gamedays, and seltzers on a warm summer day. I'm getting happy just thinking about it, and consumers do too!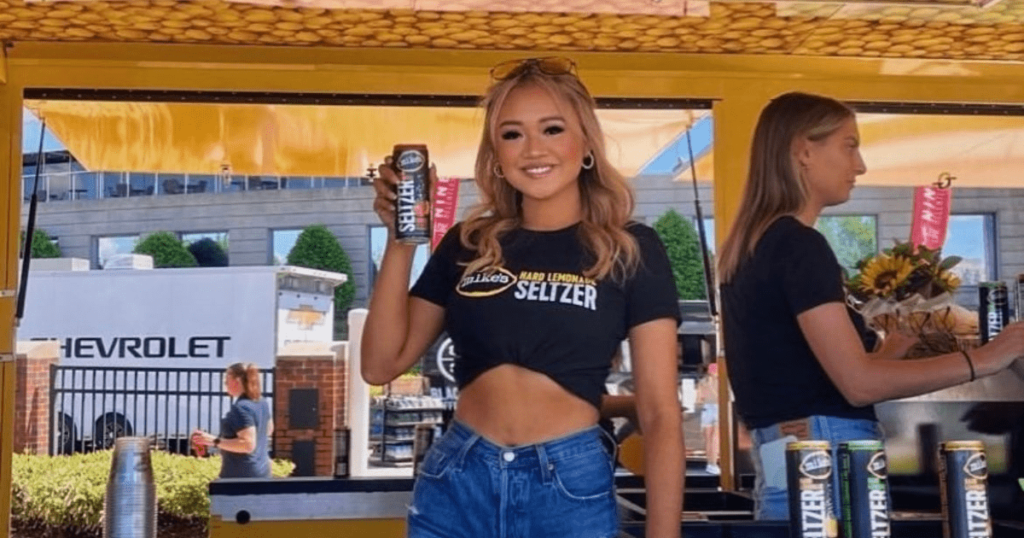 Storytelling
Every brand has a story to tell, and Alcohol brands are no different. In fact, with so many other alcohol brands available to consumers, it's more important than ever to share your brand identity through storytelling.
Free drinks are no longer enough to satisfy consumers. Your brand needs to incorporate your product into a larger experience.
The best way to showcase your brand's story is through multisensory experiences. Remember that your environment for consumers should be consistent with how you want people to feel about your products. For example, if you promote your brand to be a fun and energetic experience, you'll want to consider activating at a festival or sporting event. Consider activating at a prestigious event if you want a more sophisticated crowd.
Once you've set the tone, you'll want to ensure your event appeals to people's senses as much as possible. Brands that sell alcohol will have the taste covered no problem, but if you want to make your event memorable for consumers, you have to do more than that. Make sure your surroundings are visually appealing, and there are no negative smells at your site. Hint: Scout out your intended venue before your activation date to ensure everything will appeal to your audience. There's nothing worse than showing uo and to your surprise you're set up right next to a dumpster. Why is utilizing all five senses so important? Positive sensory experiences will remain in consumers' heads subconsciously. When they see your brand in-store and are ready for purchase, they'll remember the positive feeling it invoked and choose your beverage over your competitor. Or, on the other hand, they will remember the negative feelings associated with your event and will stay away from your brand.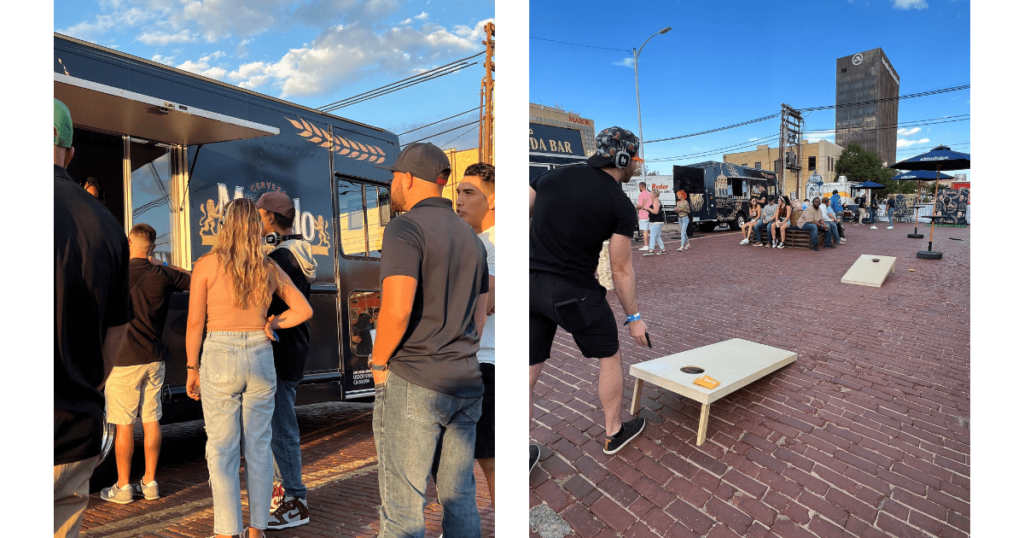 Capitalize on community
While alcohol brands continue to target millennials heavily, Generation Z is becoming old enough to be considered in experiential marketing strategies. These generations share a common interest. Building community. They put a ton of emphasis on togetherness and belonging. Studies show that this sense of community is equally important to these consumers as their careers. How does this apply to alcohol brands? Market alcohol towards core moments shared with friends. Tug at the emotions of gen z-ers and millennials. By using experiential marketing, you can produce events where attendees can come together to make memories.
Pop-up bars are a great way to capitalize on the idea of community. Not only do these give a physical representation of your brand, but it also allows consumers to have an organic experience with your product. Picture this: a group of girlfriends are out for a night on the town, and they see a makeshift bar space that's typically not there. Curiosity will get them through the door, and your brand's event will keep them there. Younger generations thrive off of spontaneous experiences they can make with their friends. There's nothing more memorable than the opportunity to try out a limited-time bar!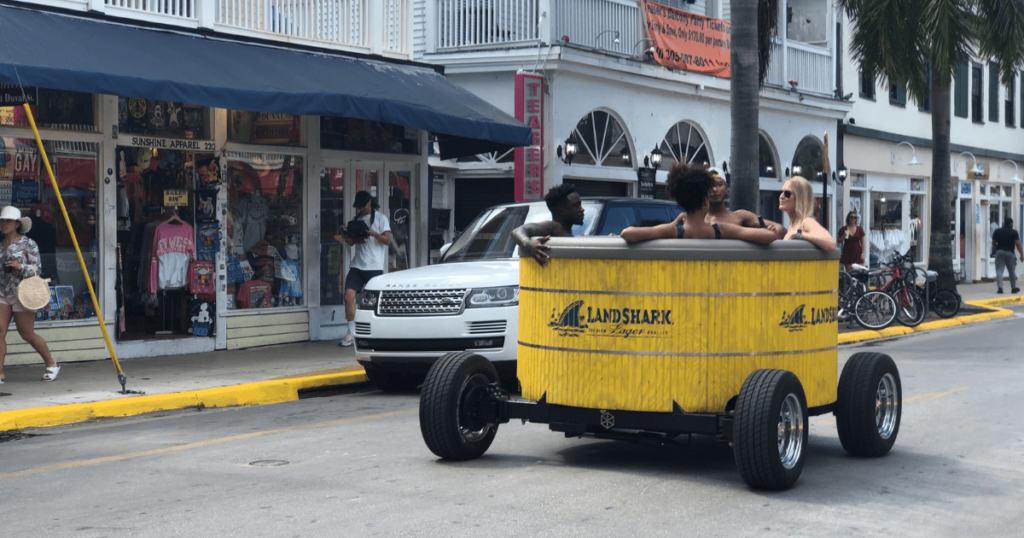 Promoting your alcohol brand is about lifestyle and experience, not just the product. Marketing strategies for these brands are meant to be bold and take risks. Alcohol brands seek to stand out, and experiential marketing is the answer!