Marketing is one of the most critical aspects of a sporting event. Whether or not your sporting event gets traction and attention depends on it. You will find more success if you put the time into a strategic marketing plan for your sporting event, but the critical factor is to think outside the box. How can you make your marketing strategy more effective?
Social Media
In today's world, marketing on social media is the most common way to promote sporting events. However, this may lead to a potential problem with marketing on social media. It can get oversaturated, making it hard to stand out from the competition. How do you solve this problem? Personable, behind-the-scenes content! There has been a massive spike in engagement for content that involves players, inside scoop, and fun, relatable videos. On TikTok, it has become popular for players to participate in daily "challenges." Viewers can get a glimpse at their favorite player as a person and not just as an athlete.
Social media also allows you to get the word out quickly. Last minute tickets available? A special guest making an appearance? $1 hot dog night? Post on social media! This will encourage people to participate in the event as well as target their impulse buying power. You'll also generate hype if people repost and share your content. The more engaging your content is, the more eyes will be on it. The key to marketing on social media is making your content appealing. Remember, if you want to stand out, you'll need to showcase something competitors are not doing.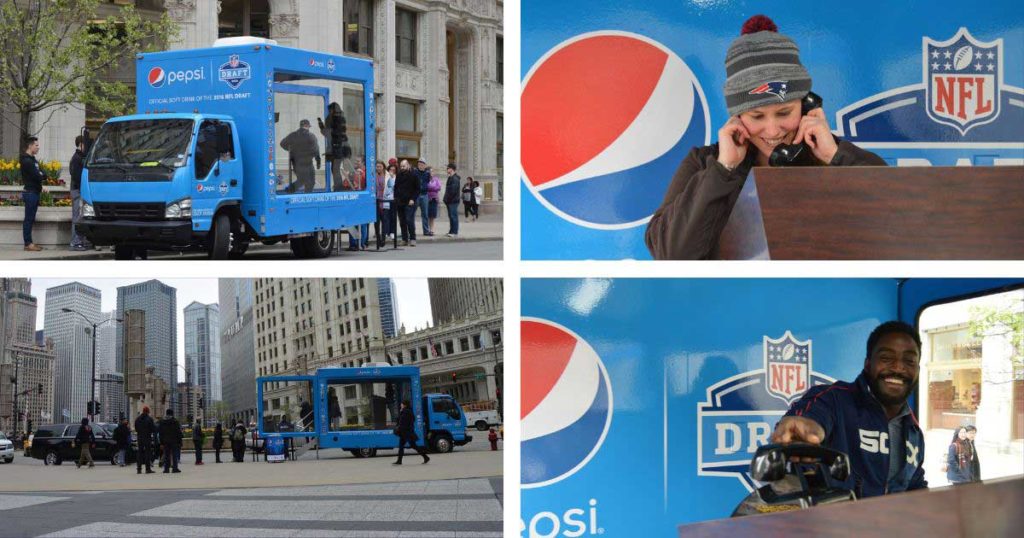 Traditional Marketing Methods
Traditionally, flyers and posters were the most effective ways to market. While these methods are no longer the most successful way to reach an audience alone, they can be a helpful addition if done correctly, especially with sporting events. There is a wide target audience for sporting events, including older generations who are less likely to use social media. That's where traditional marketing methods come in! Placing flyers where the right people will see the information is critical. There are many great places to do this, including coffee shops, doctors' offices, and bookstores. Of course, these should not be the only promotional efforts you employ, but they appeal to a broader audience, which is helpful for your marketing strategy for sports.
Experiential Events
Experiential events are fantastic for marketing sporting events. An experiential marketing event provides a face-to-face experience between the people working the event and the consumers. Fans want to be able to interact with what you are offering. It can be anything! It can be as simple as giving away samples of ice cream to as elaborate as letting fans throw a football on the field. Experiential marketing also appeals to the emotions of consumers. They'll have a more memorable experience and are more likely to return for future games.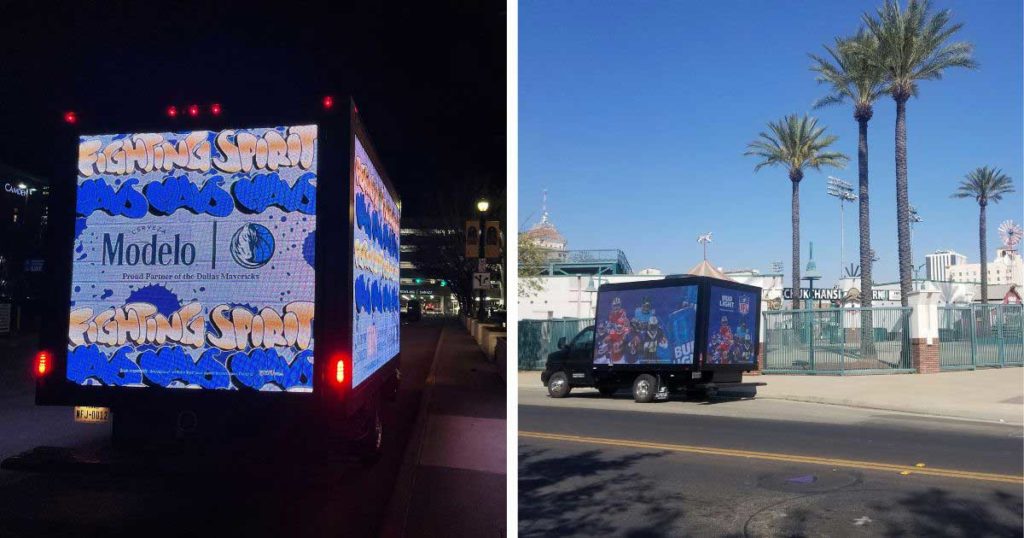 LED trucks
LED trucks are a unique way to market your sporting event. An LED truck is a mobile billboard that allows graphics and video on all sides of the truck and can be utilized in any market you want. These trucks are very effective because they reach a wide variety of people, all in your desired market. The best part of using LED trucks? YOU get to design the graphics, so you are promoting exactly what your brand wants!
Work with influencers
Working with influencers can be the most effective marketing strategy. In today's culture, we are fascinated by what our favorite celebrities do. Come on, if you saw your favorite celebrity at a game, you'd become a fan of that team too!
Influencers can also promote sporting events directly from their platforms. One social media post from an influencer will make your event take off.
Videos
By using videos, you can give viewers a glimpse of what the event will be like. The goal of a promotional video is to get the viewer excited about the event, feel like they are already a part of it, and decide that they HAVE to attend. You want to sell the experience. An appealing video includes excellent visual content, color, music, and effects. Short-form video is increasingly popular moving into 2023, so your brand must implement this into your marketing strategy for sporting events.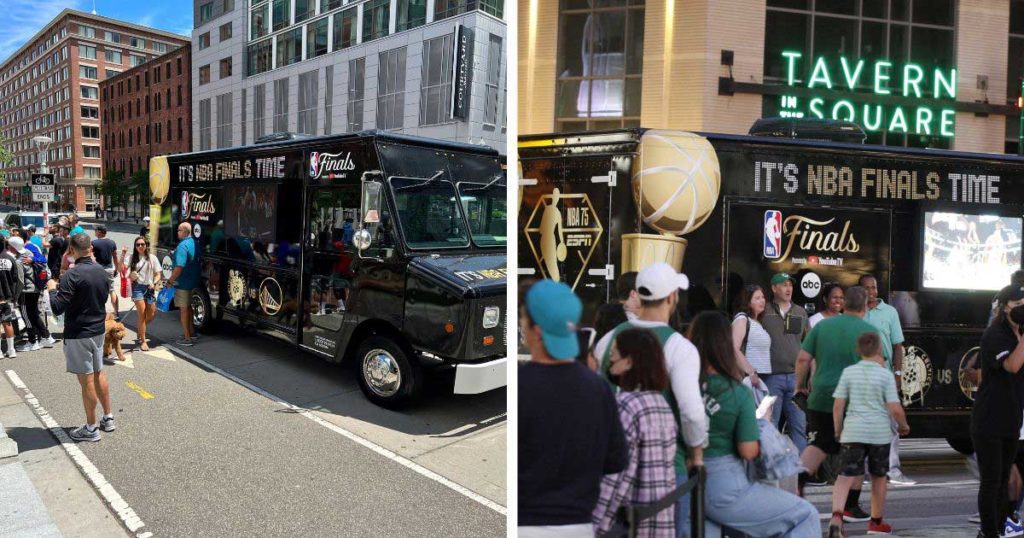 Take advantage of generating buzz for your sporting events! Whatever the sport, these strategies will help bring an excited crowd ready to cheer and be loud!