If you are not part of the Tiny House Movement, you are missing out on a marketing craze like no other!
At Lime Media, we are thrilled about the results from our successful, 6 week nationwide tour with Cost Plus, World Market!
This was a perfect fit for World Market as they were able to provide a brand experience for influencers all over the U.S.
To leverage the current trend of tiny houses taking the country, Lime Media built World Market their very own Tiny House to showcase how their store is a "one-stop-shop" to decorate even the smallest spaces.
The house made stops across the country to give consumers a unique look at World Markets product offerings. A custom photo booth setup on site gave consumers a chance to share their experience with family and friends. Discover more in our Case Study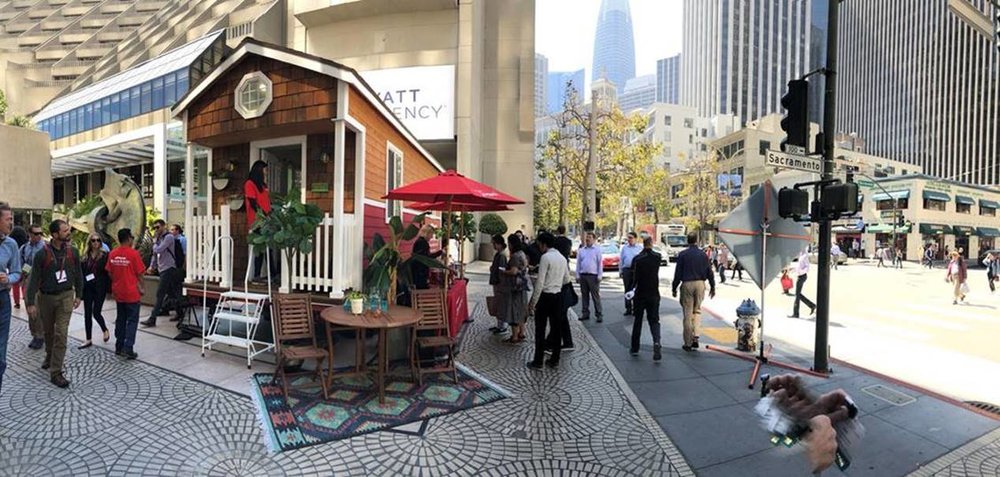 The trend toward tiny houses has become a social movement. People are choosing to downsize the space they live in, simplify, and live with less. People are embracing the tiny life philosophy and the freedom that accompanies the tiny house lifestyle.
The tiny house movement is about more than simply living in a small space (although, a small house is certainly part of it).
It is an advertising goldmine! It is mobile, interactive and is a re-usable asset that can be utilized over and over with just a little creativity and imagination. (Something we have truck-loads of at Lime Media)
A tiny house screams: LOOK AT ME!!!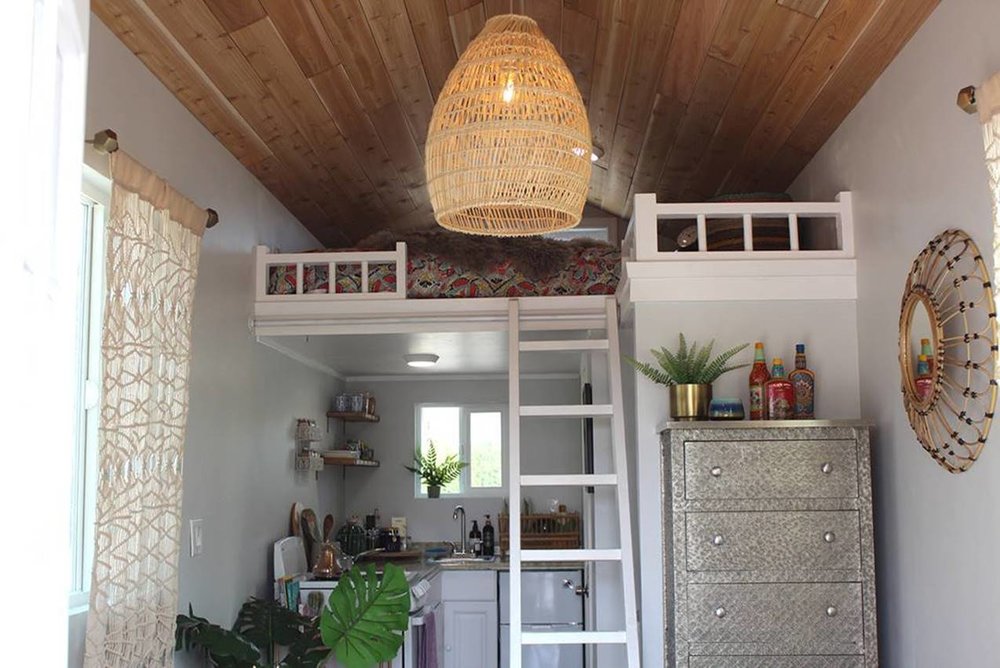 Millennials, as well as older demographics are coalescing around this movement right now. This was a key element in the design of this national tour, to exhibit the "Small Spaces" collection of Cost Plus, World Market. We were able to capture an "small spaces" experience that made an online collection, interactive for all ages, and gave influencers a chance to interact with the brand and create some serious buzz around World Market!
This 22' Tiny House Cottage was a perfect fit as the front porch, dual-loft, cozy living room, full kitchen and bathroom provided the perfect easel for us to paint the dream picture of how amazing small spaces can be!
See what our client, World Market has to say: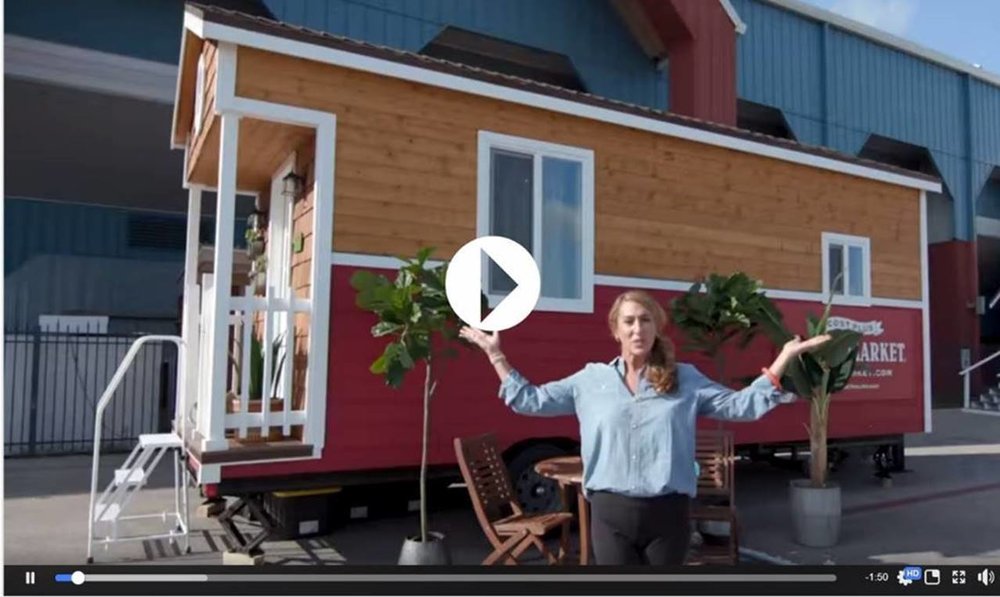 Let us take you brand to the streets! Tiny houses come in all shapes, sizes, and forms, and we can customize any plan to suit your campaign. Our houses are custom built, but we can also up-fit from an existing house or plan.
— Coming soon!!!!!! –
Exciting announcement from Lime Media