Freedom. Liberty. Discipline. Teamwork. Each of these characteristics are earned by our war-fighters through countless hours of sweat, blood, and sometimes lives lost. Veterans are cut from the same cloth as all of our American brothers and sisters, but have gone through a special trial by fire that has crafted some of our country's greatest contributors. Here at Lime Media, we honor the veterans and other employees for being part of our team. A team that prides itself on the core values of work ethic, morals, opportunity and accountability.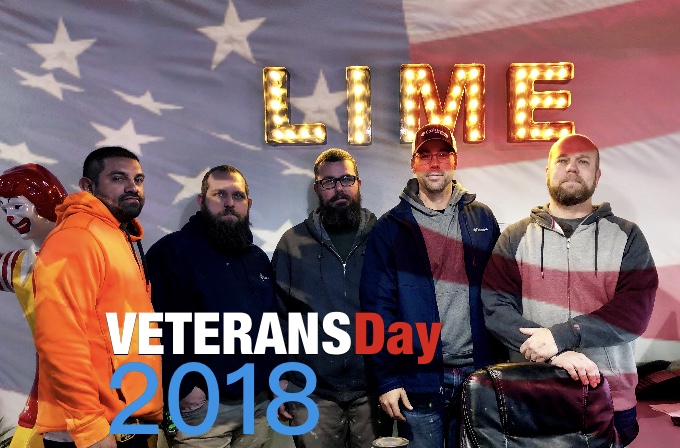 This Veterans Day, we congratulate the team members that have served and want to recognize their contribution to our country and our company. We are one team here at Lime Media and we're proud you've joined us to help serve our valued customers, vendors, and other team members.
Thank you for your service!