We live in a world that loves to go go go. Trends are ever-changing, and brands are constantly looking to evolve. There is no better way to take advantage of this than with experiential marketing!
Ideally, your brand will start planning your event months in advance. However, often that's not the case… and that's OK! In fact, that's what Lime Media is here for. We are known for our quick turn solutions while keeping high quality and excellent results.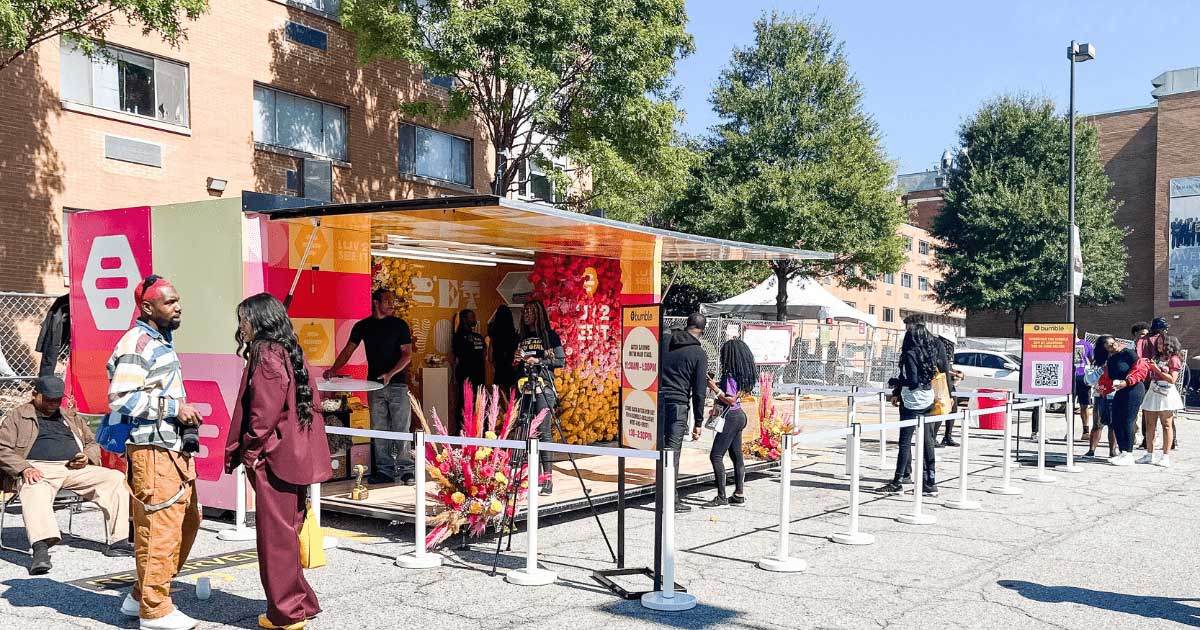 What does "quick turn solutions" mean?
In the event world, quick turn usually refers to an event planned and activated in 3 months or less. While that may seem like more than enough time, once you get into the nitty-gritty details, you'll find that activation day comes quicker than expected. What does quick turn mean to Lime Media? Quick turn is a perspective. We listen to our client's needs and adapt what we do on our end to make it happen. But… if you want to put a timeline on it, Lime Media can have your brand activation ready anywhere from two to six weeks from the time you sign your estimate. There are a few things to remember when considering a quick turn program.
Have a plan ready
Know your campaign goal and what your brand is trying to achieve. Do you want to boost sales? Increase brand loyalty? Generate positive word of mouth? The objective your brand sets defines what your activation will look like.
Don't know what kind of activation your brand is looking for? No problem! Our sales team is here to guide you in the right direction based on brand goals. A team member will talk you through everything Lime Media has to offer, provide examples of what brands with similar goals have done in the past, and get you rockin' and rollin' and on your way to an out-of-the-box experience.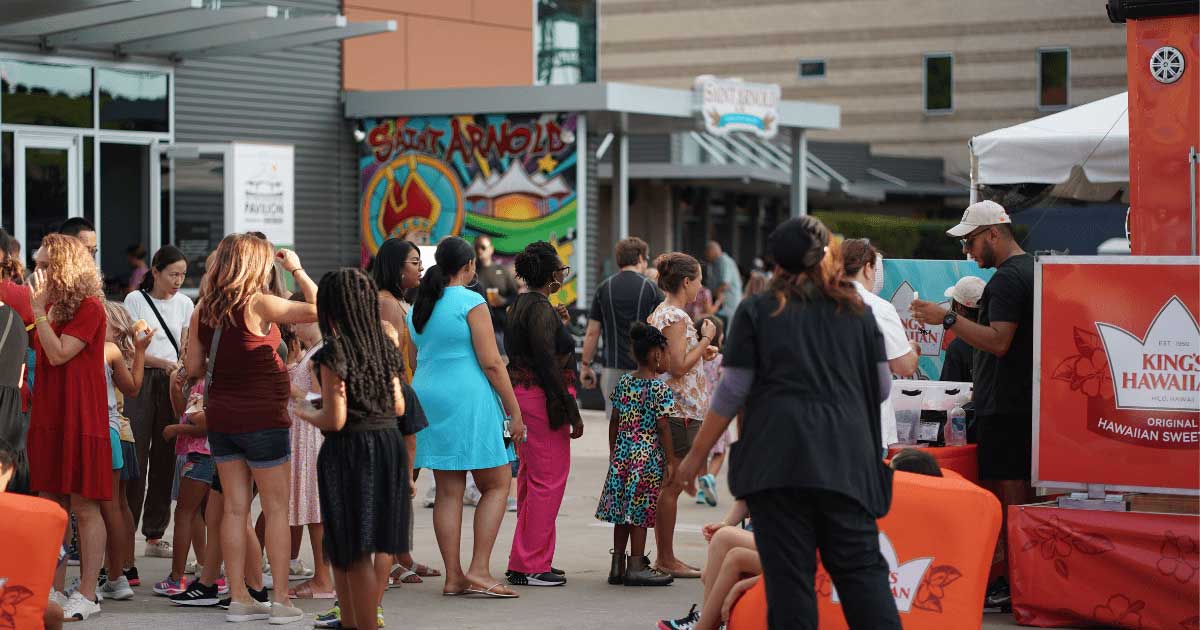 Communication is key
Clear and consistent communication should be present during the planning of any experiential marketing campaign, but it's essential for programs with shorter timelines. In these situations, there is no time for error. Details need to be clarified with the client and repeated back to ensure a complete understanding of expectations on both ends.
At Lime Media, each client is assigned a project manager. The project manager is the client's eyes and ears throughout the entire production process. Clients receive daily updates on their projects via email and phone, along with progress photos from start to finish. We do this to ensure the client is always up to speed on what is happening and that there are no surprises.
Know your market
This is as simple as knowing where you want to activate and when you want to be there. Keep in mind that permit-required locations take more time to secure and may not always fall within the allowance of your timeline. Guerilla marketing is a great option for fast fabrication events. With guerilla marketing, you activate in public places such as a street corner or park where permitting is unnecessary. As a plus, it's much more budget-friendly!
Lime Media's account team is available to help secure your brand's activation details for smooth event preparation and execution. This includes providing drivers, brand ambassadors, tour managers, logistics, and more.
Now… Let's talk results.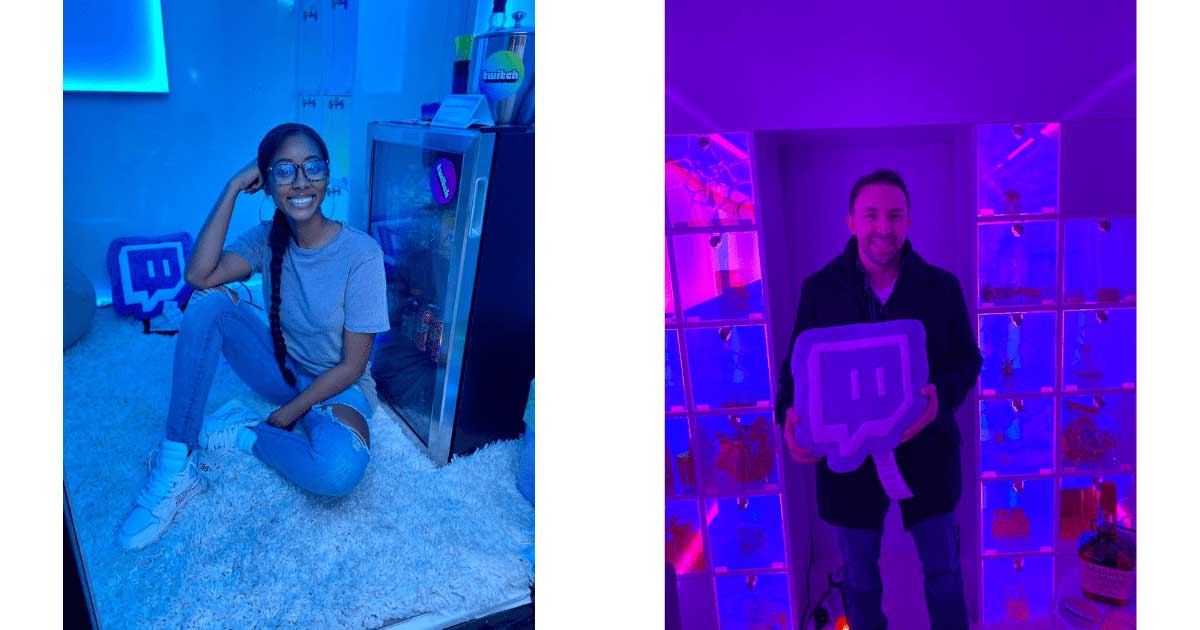 Twitch
Twitch wanted to unite creators because they could not host TwitchCon due to Covid19. The solution? GlitchCon. A twelve-hour marathon live-streaming experience. Lime Media fabricated TWO tour buses, NINE trucks, and TEN Trailers for Twitch to make this concept a reality.
Not only was the event a HUGE success, but we produced everything in a TWO-WEEK time period. You heard that right! 21 vehicles total that traveled to nine different states. Now that's what I call a quick turn.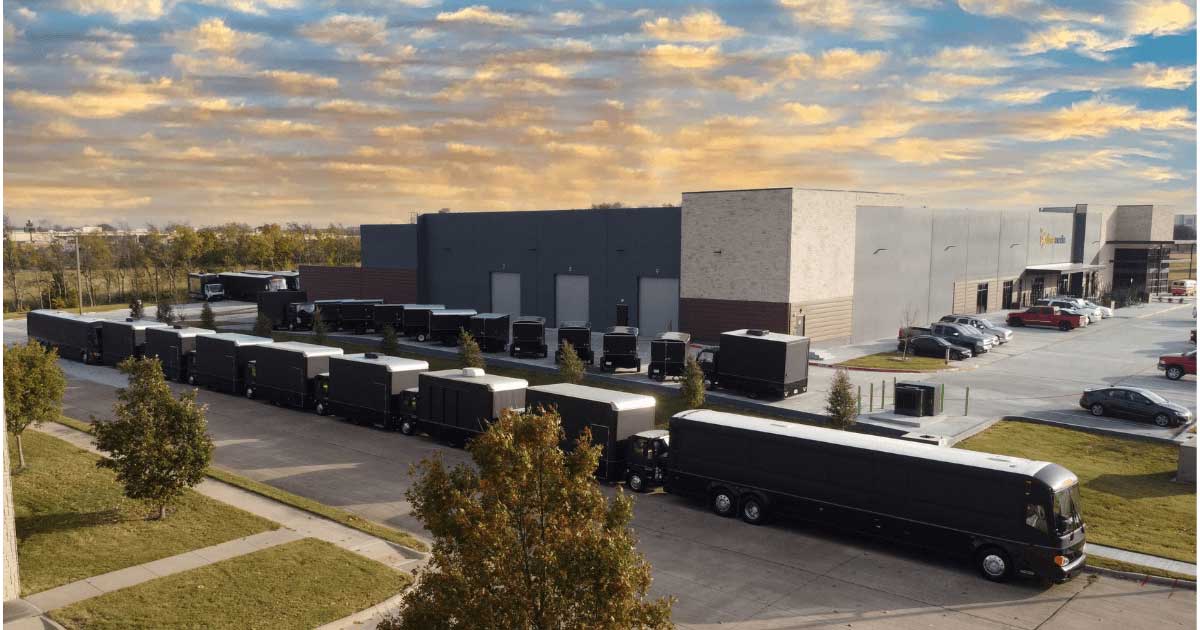 McDonald's
McDonald's wanted in on the action of Hoopfest, one of the nation's premier high school basketball showcases, located in Duncanville, Texas. Lime Media fabricated an open footprint utilizing raw materials such as chainlink fencing and concrete in a sleek and innovative way. Attendees could test their basketball skills for the camera and screen print custom t-shirts.
This quick-turn campaign was fully fabricated in nine days. That means that in less than two weeks, McDonald's had a fully functioning, incredibly successful, experiential event.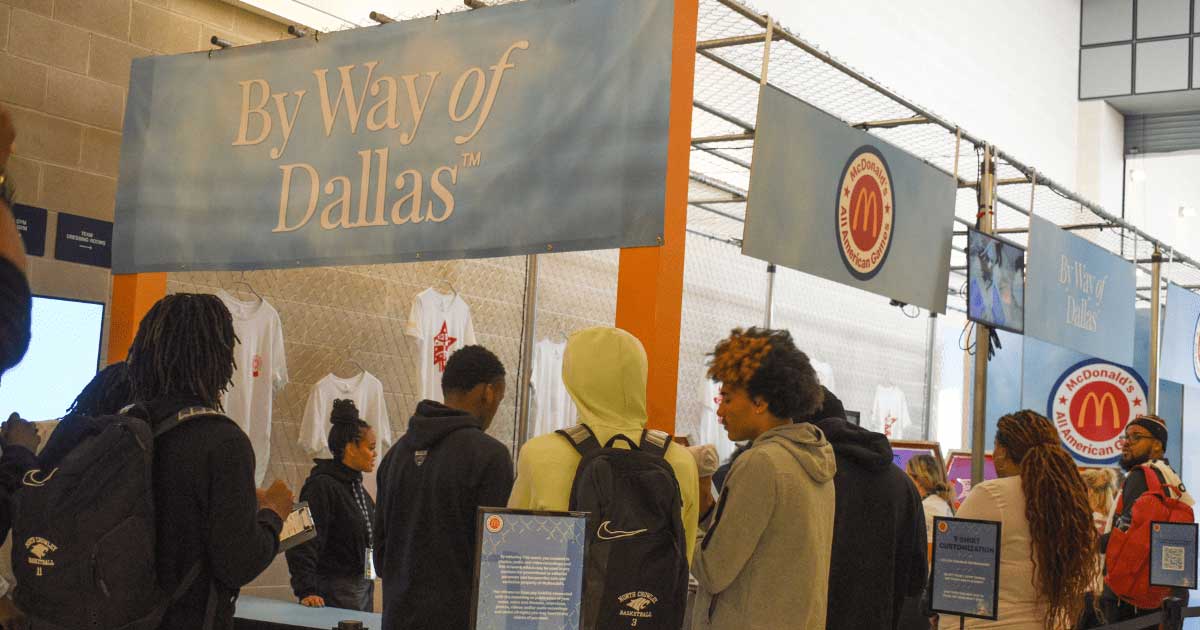 No matter your timeline, Lime Media's got your back! We work quickly, produce high-quality results, and ensure event success, and it can all be done in as little as nine days. Don't wait to provide your consumers with an unforgettable brand experience!