How many events have you attended? Probably a lot; but how many of these events were focused on YOU as a target audience? Probably very few. This created a disconnect whether you realized it or not. The result? The brand or the company lost an extremely valuable opportunity: to gain a regular or potential user.
It has been proven that face-to-face interactions are much more effective in establishing emotional connections than any other type of digital action. Traditionally, marketing events were organized when there was something exceptional to celebrate or to give more voice to a brand, but it was something that not all companies could afford.
Nowadays, however, almost any brand has at its disposal a large number of resources to use experiential marketing events as a communication tool. In fact, this is an increasingly common practice, and these events have already become essential in the communication strategies of thousands of companies!
Using XM events as communication tools can be the key to growing your brand, do you want to know why? Let's dive into the details!
The Key to Growing Your Brand
Brands decide to hold experiential events for several reasons. Small businesses seek to gain visibility and notoriety. Established brands seek face-to-face interaction at a festival or sporting event, for example.
Regardless of whether the brand is large or small, there are three universal reasons to take advantage of this marketing strategy:
Generate notoriety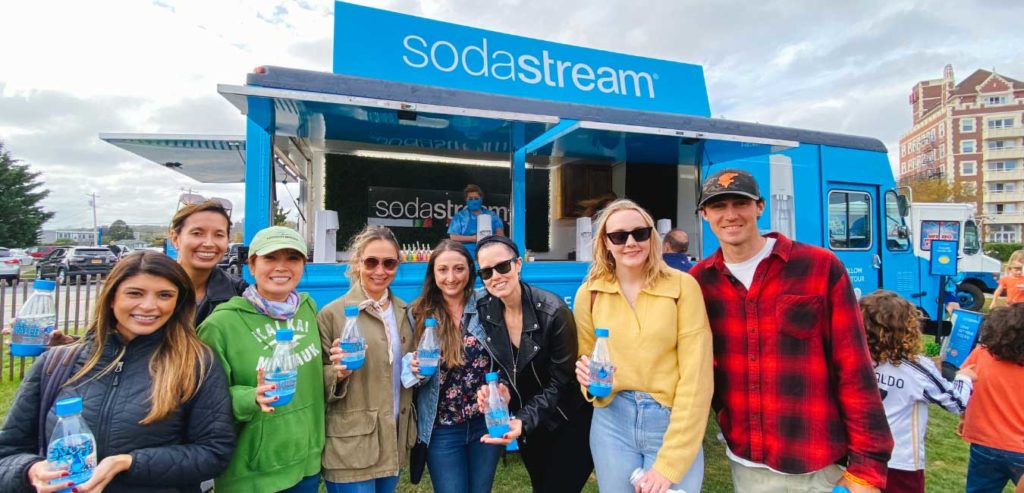 A key reason for brands to execute events is to generate brand awareness and positioning. Event marketing allows you to do just that!
A huge advantage of event marketing is that you are the main character of the show. As a rule, people tend to remember experiences, so if we perform live experiences in a memorable way, such as with one of our cool customized vehicles, we will be entering directly into people's hearts and memories!
Generate business opportunities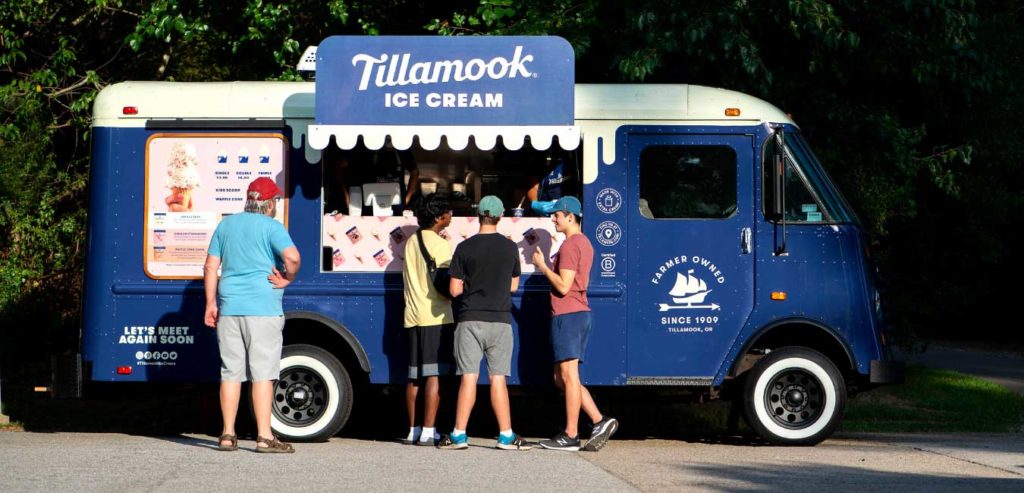 We understand that your event might not be the first point of contact of your brand with your audience. However, it can be the most impactful and memorable moment.
Events focused on product demonstrations or sampling, for example, are a very powerful tool to create personal relationships and demonstrate the advantages of a product or service. You can have a lot of fun with this using one of our sampling vehicles! They can be informative, interactive, immersive… all in order to catch your lead and turn it into a sales qualified lead or directly into a sales opportunity.
Customer Engagement & Upsell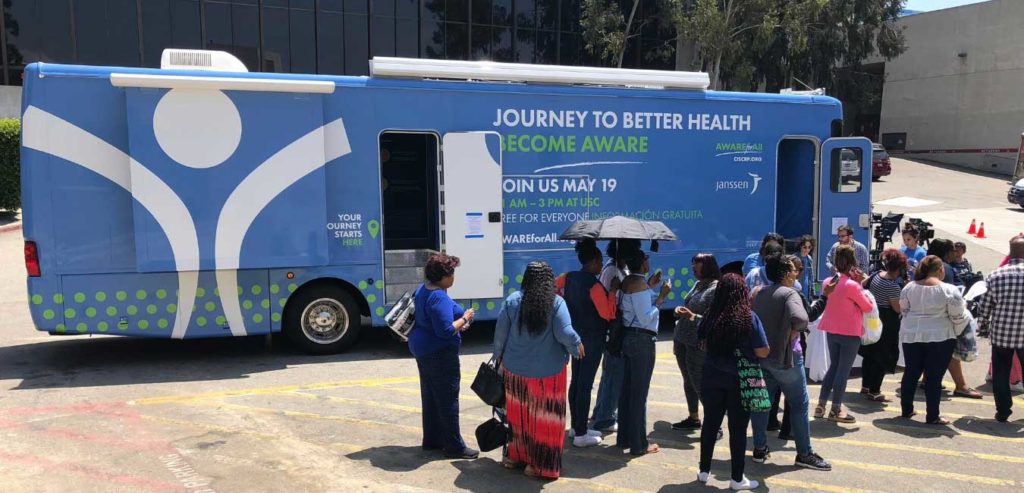 Experiential events offer a high level of customer experience, with the opportunity to generate interactive one-to-one experiences that create brand loyalty.
The challenge is to capture the heart and attention of your customers in the midst of all the distractions of the day-to-day. We have no doubt that our marketing vehicles will make an impression on your target audience.
6 Jaw-Dropping Stats about Experiential Events
We know one thing for sure…experiential events help you multiply the impact of the event. So in case you need proof of it, we want to share some facts that will make you rely 100% on Experiential Marketing:
97% of B2B marketers believe that in-person events have a major impact on achieving business outcomes. (Source: Bizzabo)
91% of event attendees say that they have a more positive opinion about the company, brand, product or service being promoted after the event. (Source: EventMB)
85% of B2B marketers believe engagement at marketing events accelerates the buying journey. (Source: Demand Metric)
65% of brands say events and experiential programs are directly related to sales. (Source: Event Marketer)
61% of marketers believe that in-person events are the most critical marketing channel (Source: Bizzabo)
52% of business leaders say event marketing drives more ROI than any other marketing channel. (Source: Splash)
What We Can Do for You
Over the years, Lime Media has managed hundreds of experiential programs for agencies and brands. We've engaged with consumers through many types of products and tactics becoming experts at what we do.
Our Turn Key Solutions
We consistently challenge ourselves to be the greatest version of ourselves so that we can be the best for our customers. You certainly get the finest when you work with Lime Media because we are committed to quickly turning your experiential marketing idea into activation.
Here are some of our best marks to corroborate it:
We created 22 assets in 2 weeks for Twitch
Customized 10 trucks in 5 days for Cricket
We activated 165 vehicles during 6 months for ATT
Produced a shipping-container in just 6 weeks for DC Comics for a 10 day activation over Christmas and New Years
Turned 6 trailers in record time EVEN IN a pandemic for Walmart.
ATT LED trucks: Running 6 days/week, 10 hour days, creating thousands of impressions per day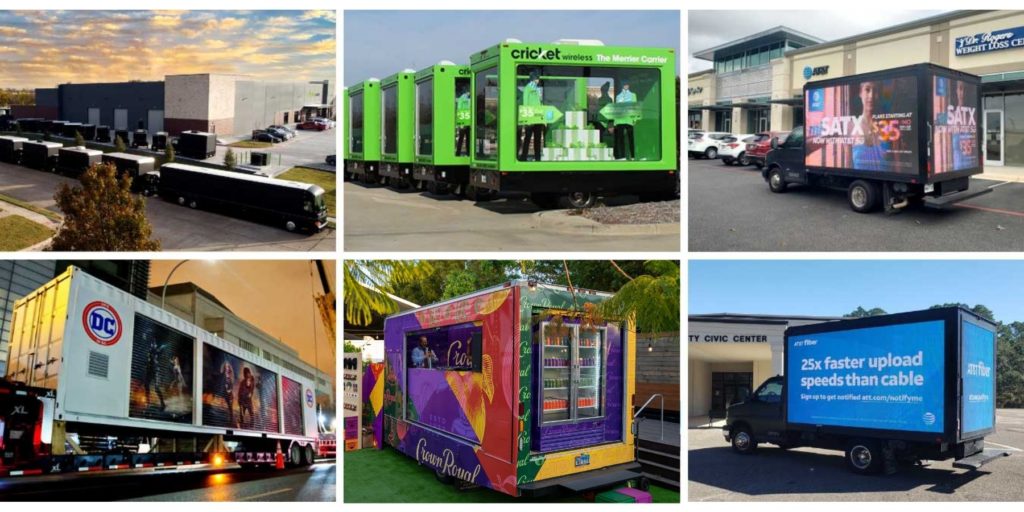 Still thinking about it?!
Some brands see the importance of bringing people together and creating a community with brand events. Others are holding back losing business opportunities!
If you decide to bet on event marketing and want successful results as well as turnkey solutions… We are the experiential marketing agency you're looking for!
Talk to our experts about turning your next marketing plan into a head-turning event your audience won't forget. Give us a call at 972-808-5241 or at info@lime-media.com. We won't disappoint you!