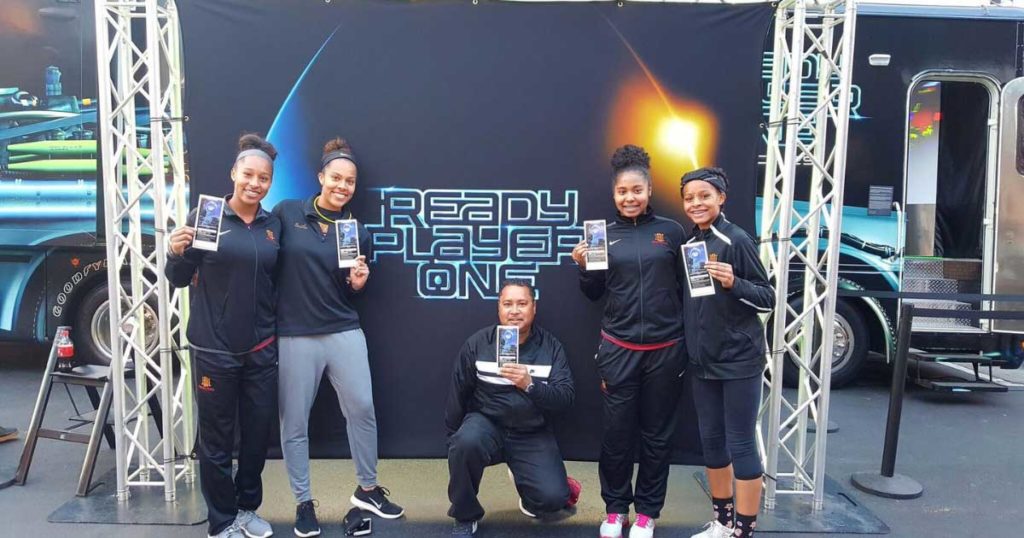 Think fast! Would you rather:
Receive an email launching a new collection that you want to physically try on BUT it's an online-only shop?
OR…
Sign up for a free trial at a local gym and then asked to provide feedback via an emailed survey?
OR…
Enjoy the evening on a double-decker bus with live music, delicious food, a cool photo op area, AND free drinks from a new brand that's about to launch?
We don't know about you, but we would want free drinks that no one else has tried before! The thought of a party on a double-decker bus also sounds pretty cool. Do you spot the difference between the options? No one wants to receive a disappointing email that just ends up being trashed, and you probably won't return to a gym where you had ZERO personal interaction.
That's because people want to experience life and have fun FACE-TO-FACE. People wantan experience that exceeds expectations. Whether that's talking to and connecting with a personal trainer, getting to try on your favorite clothes in a pop-up shop, or going to a party with drinks and food!
A good time is just the beginning of an experiential campaign. Let's take a look at the top five benefits of experiential marketing and how it makes your brand stand out!
Cultivates an authentic brand-image
This is your chance to be authentic. Consumers want to invest in brands that show their humanity outside of an email or billboard. "Authenticity" was named one of the most important attributes that make people want to support and engage with a brand. The BEST way to do this is to put your brand IN FRONT OF AN AUDIENCE. Create a unique experience between the brand and your consumer so they feel connected on a deeper level. Experiential marketing is a great way to offer face-to-face interaction that resonates far more than traditional marketing. Consumers are more likely to remember the experience you provided. They will remember how they felt when they were there. THEY WILL REMEMBER YOUR BRAND.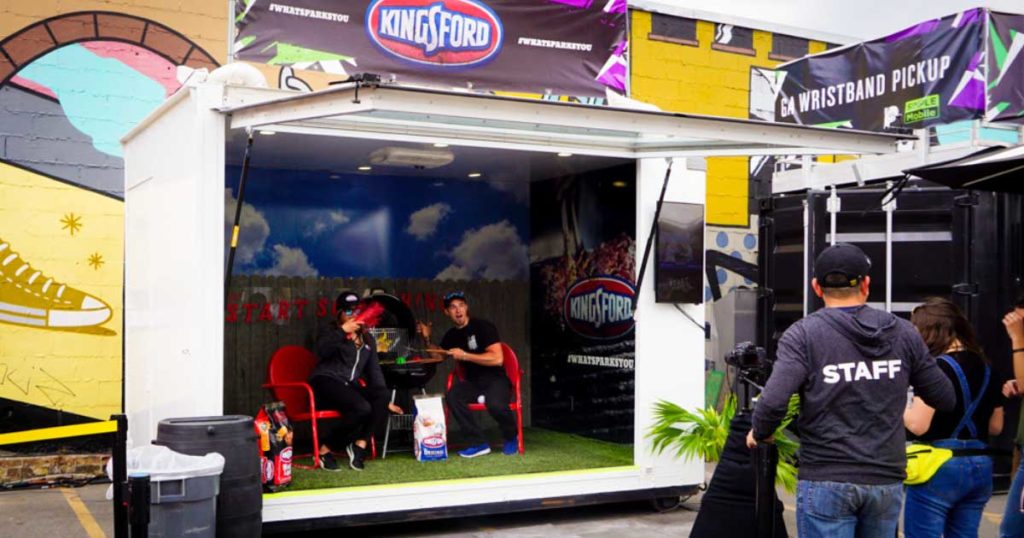 Create a connection between the consumer and the brand by using all 5 senses
Humans are emotional beings that need to feel some form of connection. Did you know that experiential marketing has the ability to use all five senses to create that connection? For example, McDonald's wanted to create some buzz for the Texas Rose Festival by handing out samples. Wanna know how they incorporated the senses? Keep reading!
SIGHT: McDonald's used one of Lime Media's step vans and it was fully equipped with an operating kitchen to serve hot and fresh fries! You could spot their logo from a mile away. You saw the truck and knew who it belonged to.
HEARING: You could hear the crowd grow eager (and hungrier) as they drew closer to the front of the line!
TOUCH: Fresh fries right out of the fryer just waiting to be eaten. The warmth of the McDonald's box radiates in your hands. Not too hot, not too cold but just right.
SMELL: We can ALL smell McDonald's fries by just saying the name. Imagine being at this campaign and standing in line with your friends for the yummy goodness waiting for you at the serving window! Can you smell it right now?
TASTE: Okay, the smell is fantastic. NOW IMAGINE THE TASTE. Are you on your way to getting french fries right now too?
Okay, sorry if we made you hungry but can you catch our drift here? Activating ALL senses creates an instant connection between your brand and the consumer.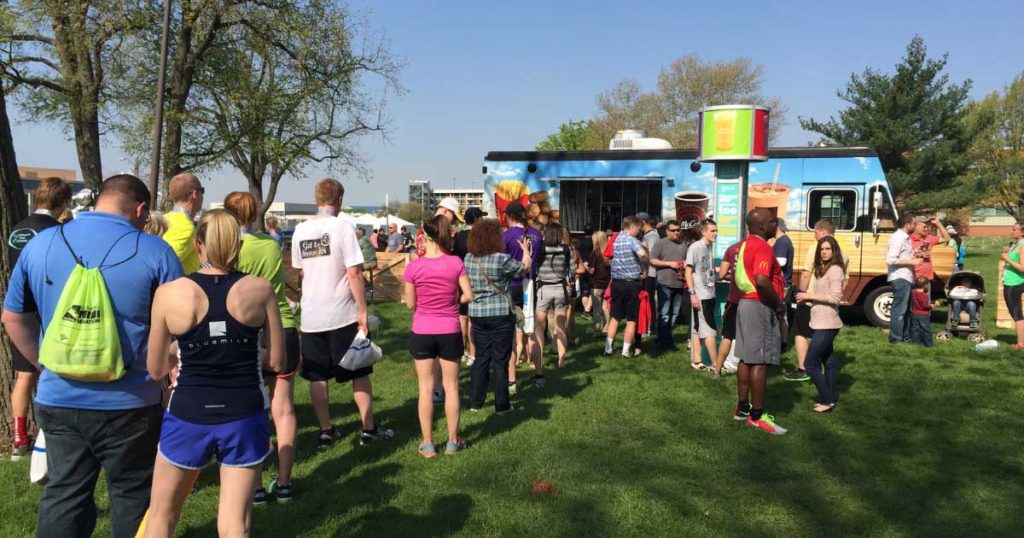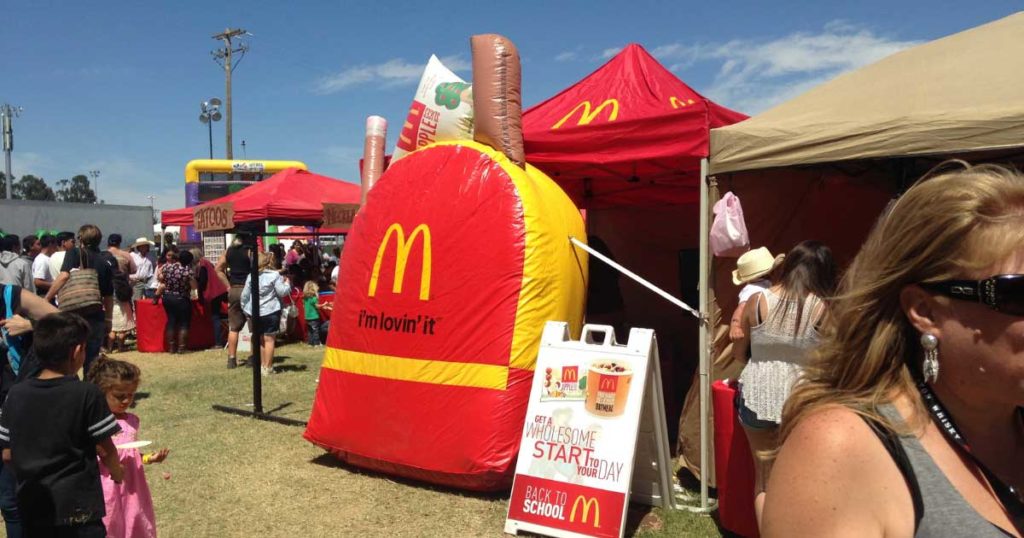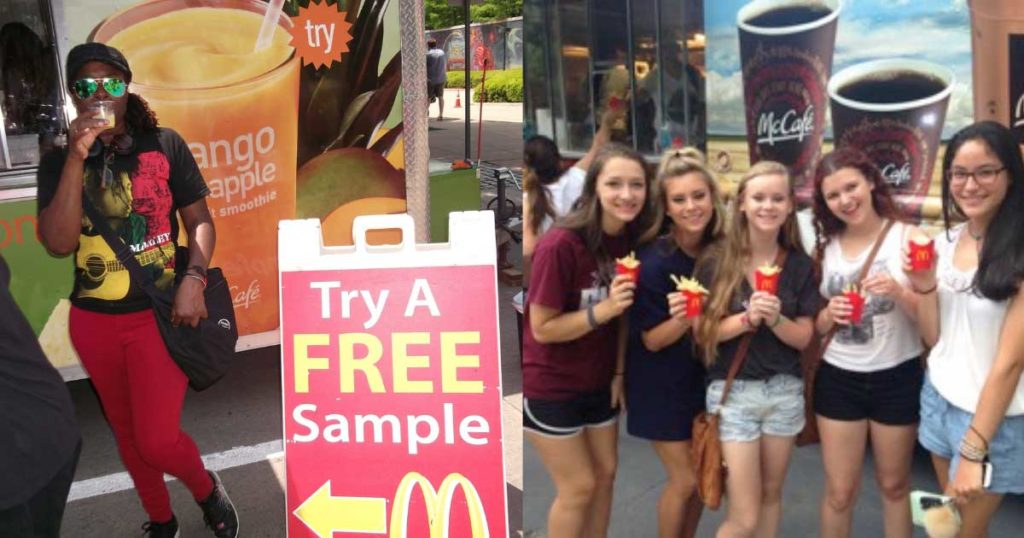 Gets product in the hands of consumers
It doesn't get better than "try before you buy." Everyone loves a freebie and it creates a sense of trust that you are so confident in your brand, you are willing to hand it out for FREE. Allowing consumers to touch, taste, connect with, or even wear your brand can have a huge impact on sales. Clients can interact with your product and test it. It's also a great opportunity to receive real-time feedback! Experiential marketing creates the perfect opportunity to take advantage of freebies and get your product(s) into the hands of consumers.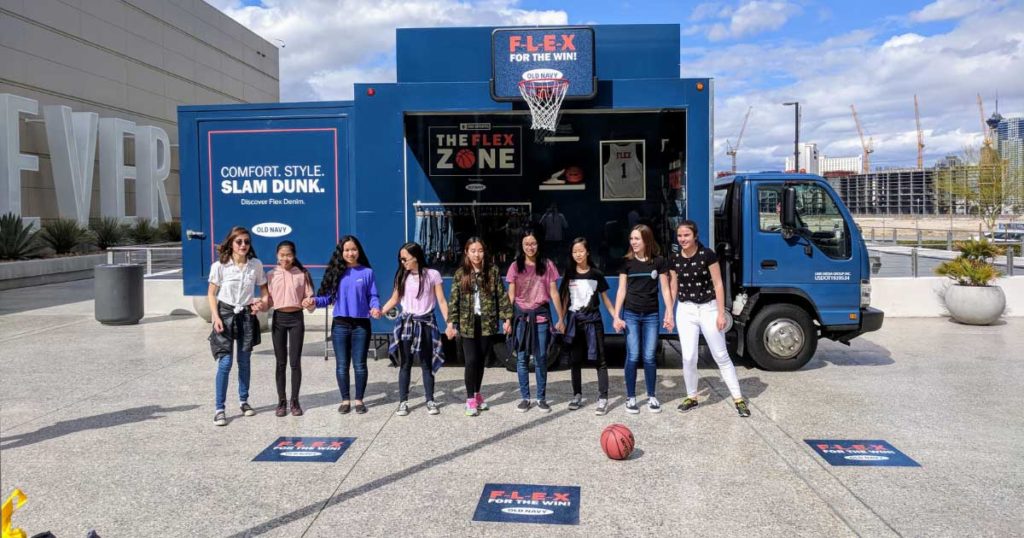 Creates brand awareness
Raise your hand if you believe brand awareness is VITAL. We do! Brand awareness is more than your logo or name being recognized. It showcases your culture, your core values, and your mission. It gets down to the nitty-gritty of YOUR BRAND. Experiential marketing creates a unique experience and increases brand awareness instantly! Your consumers build an attachment to your brand because of the fun and positive experience they had with it. Maybe you own a makeup brand and you gave a free lipstick at an event, every single time your client wears that lipstick they will remember your event. That will cause a SPARK in their brain leading them to remember your brand and increase sales. Who doesn't love a win-win!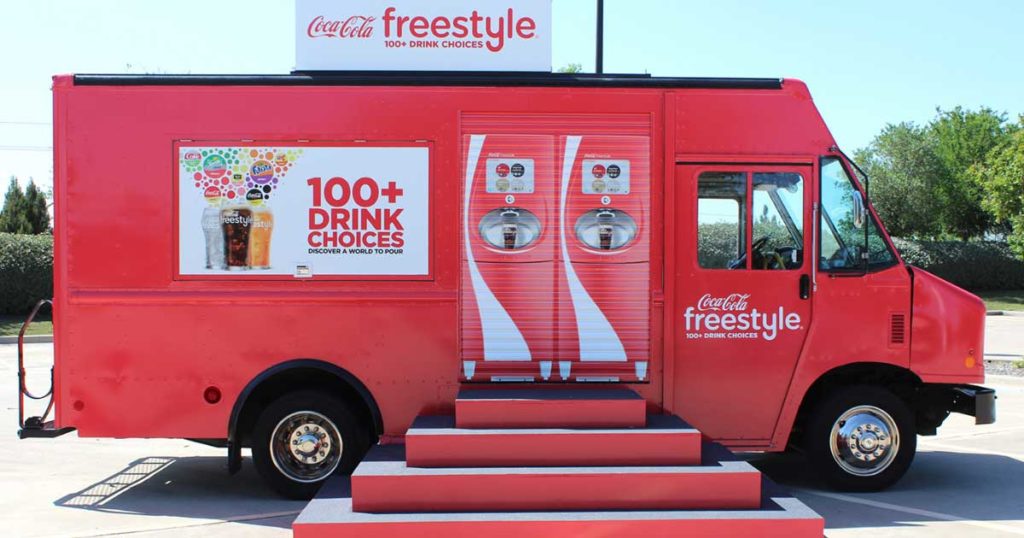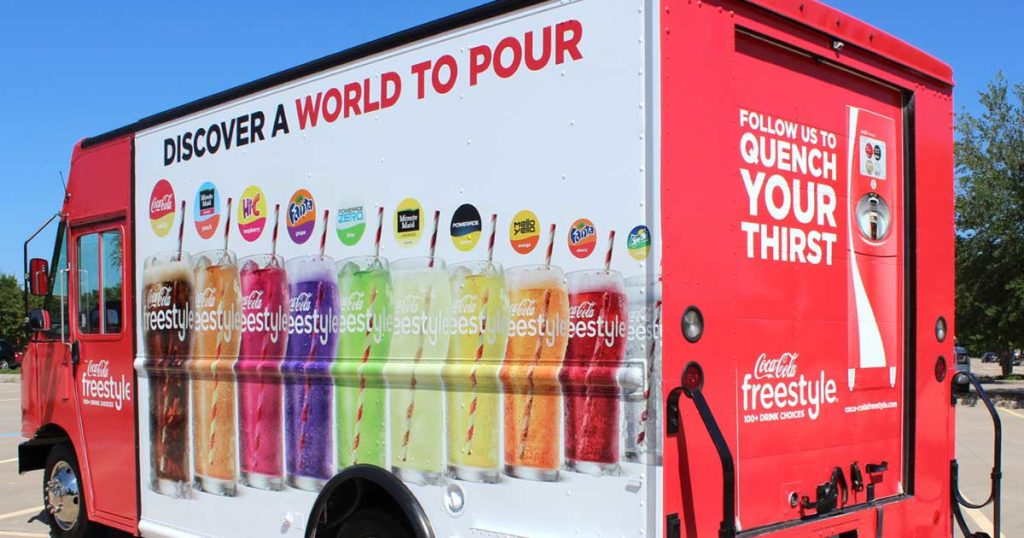 Increases sales and customer loyalty
Experiential marketing attracts people to brands, creates brand awareness, generates leads, and in return; increases sales! THIS ALL LEADS TO THE GROWTH OF YOUR BRAND. 95% of consumers said that being an event participant made them more inclined to purchase products being promoted. (EventTrack 2015)
Okay, we all know that sales are important. But you know what holds great value? A REPEAT CUSTOMER! A loyal customer is a frequent buyer and has the potential of creating other loyal customers by word of mouth. They love your brand so much they swear by it and share it with those around them. It's a beneficial domino effect.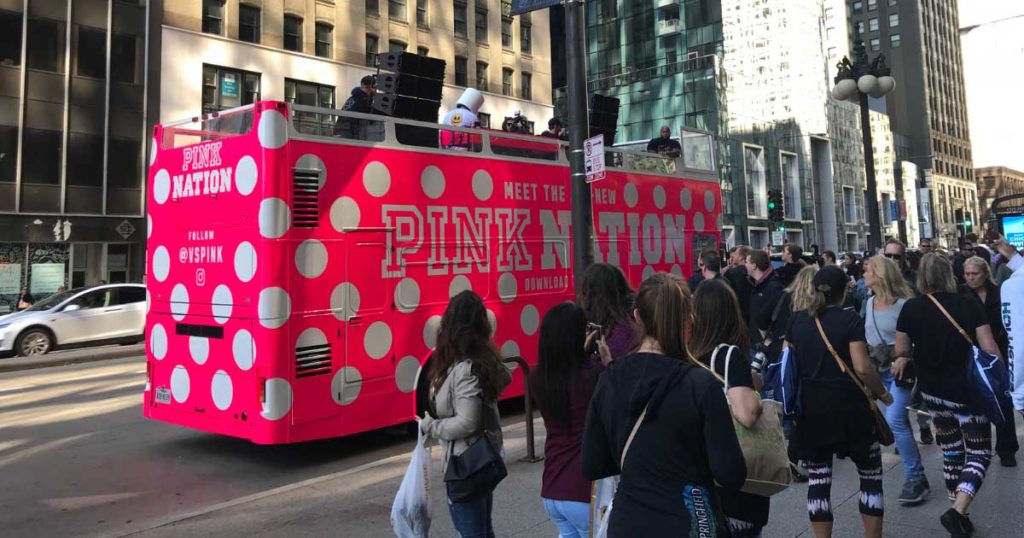 There you have it, experiential marketing works and is only going to continue to skyrocket. This is the year to elevate your brand's marketing campaigns. This is the year to try something new. This is the year to have fun! Lime Media takes pride in being an experiential marketing company with turnkey solutions! We are your experiential marketing experts and we are READY to help your brand. Give us a call today!  (972) 808-5241 | info@lime-media.com