It's time to break out the golf clubs! The golf course is full of experienced players and people trying out the sport for the first time. April is the time when professional tournaments are in full swing and local courses start to fill up, there's no better time to take advantage of this popular sport.
Why utilize experiential marketing?
Golf is commonly promoted via social media. While promoting the sport in this manner is successful, it can easily be overlooked due to the endless content available to users online. Most people don't realize that golf is the perfect niche for an interactive (and popular) marketing tactic, experiential marketing. Experiential marketing allows you to showcase your brand or service in an interactive way where consumers experience your brand and not just hear about it. This in-person marketing tactic will give your consumers an exciting, innovative experience you can't get online.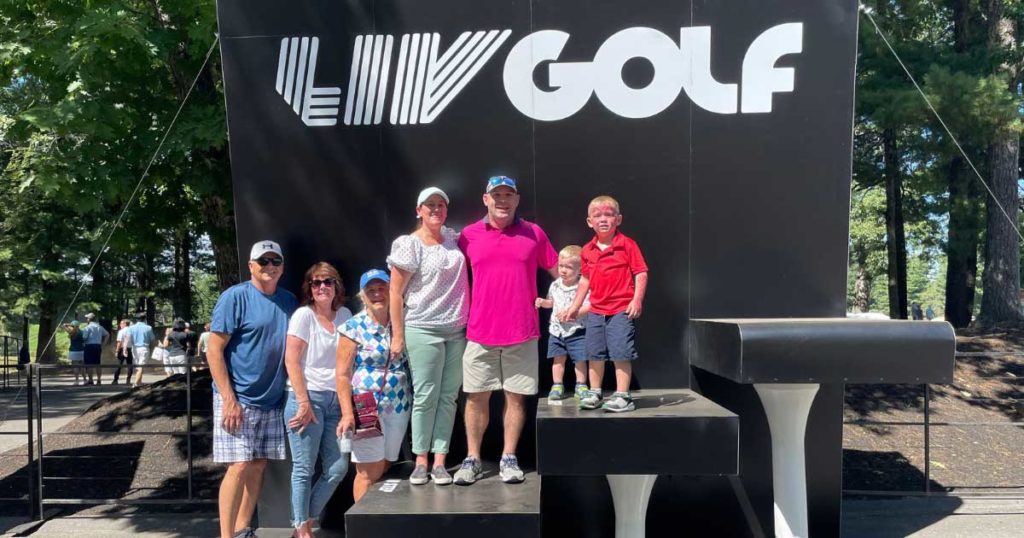 Utilizing experiential marketing in a golf setting has never been easier. I mean, you're already outside and engaging with a community of like-minded people. You might as well make an event out of it! Not only that, but this is an emerging strategy for the golf world, so your brand will be setting the stage and leaving a lasting impression on consumers.
Setting up an event at a golf course is also super convenient. Because of the nature of outdoor events, you can be as large-scale or intimate as your brand chooses. As long as you provide an engaging experience for attendees, you're set up for success.
Create community.
Experiential marketing builds relationships between your brand and consumers and creates community! One of the most significant benefits of using experiential marketing is the authenticity it provides for your brand. A unique thing about golf is that a strong community has already developed around it. It's a topic of conversation between acquaintances or lifelong friends. Even if you keep up with golf moderately, you can engage in conversation. And if not, I guarantee you'll be a huge golf fan at the end of an epic experiential marketing event. Golf is known to be more like a social event than a competition anyway. This is an excellent opportunity for your brand because people will already be engaged with one another. If your brand can add even more value to their experience, you're gold.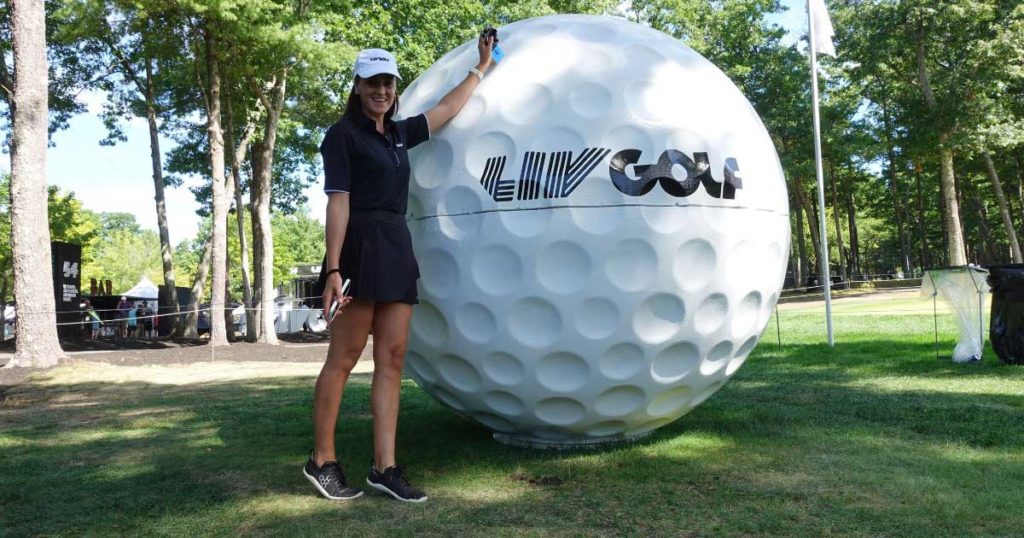 Create an experience.
Experiential marketing is a fantastic way to give consumers an out-of-the-box experience. You can engage your audience with your marketing event in many ways. Product sampling is one of the simplest ways for your brand to do this. Your brand could give away ice cream on a hot day, give away branded sunscreen, or even sunglasses. Providing your audience with something useful for a day on the course will leave them with a positive impression of your brand. Make it fun and interactive! Set up fun ways for people of all ages to get involved in your event, like putting on a contest. Think of creative ways to let consumers interact and not just watch.
Another surefire way to engage your audience is through a pop-up bar. Lime Media recently worked with LIV Golf to create two pop-up bars at each United States tournament. The bars allowed attendees to converse and relax before they went and found a spot on the course to watch the action. The bars added to the energetic environment and were a fan favorite. Who doesn't want to sip on a cold one while watching your favorite player take the green?
Additionally, we fabricated several life-size props, including tees, a golf ball, an umbrella, and a podium. These props made for excellent photo ops for attendees and were great for creating a buzz on social media. The coolest part was that we could create something that had never been done before, and your brand can too!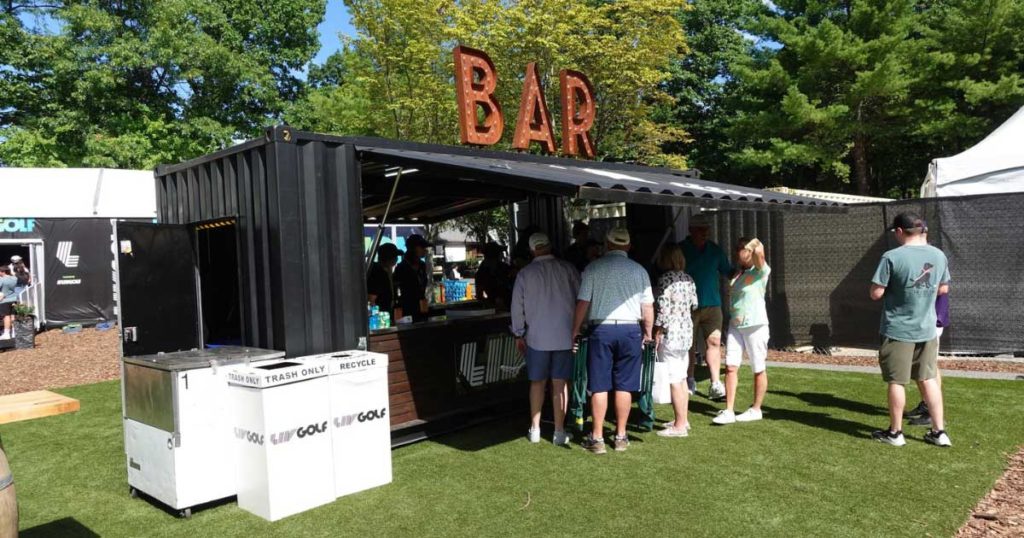 Golf is meant to be enjoyed in sunny, pleasant weather, not from the couch. Implementing experiential marketing into the golf scene is an excellent way to get your brand in front of an already present and engaged audience. This will give them an experience they would never get from their screens. Take your brand to the next level and create an engaging event for your audience today!