The sun is shining, the birds are chirping, and people are eager to get out and soak up the warm weather. That's right, spring is almost here, meaning it's time for outdoor events!
Good weather puts people in a good mood, and they want to take advantage by spending time outside. Wanna know a secret? Your brand can take advantage of this too!
Add to the experience.
The first thing your brand should realize is that people are choosing to spend their time outside. This means that many outdoor activations are stumbled upon unintentionally by consumers. Keeping that in mind will help your brand better prepare for your activation.
People spending their days outside are usually looking to relax, hang out with friends or family, or get out of the house. As a marketer, your job is to develop a way for your brand activation to add to the experience.
A popular way to engage attendees is with lawn games. We're talking giant Jenga, ladder ball, cornhole, and more. These classic games are perfect for consumers of all ages and can easily be branded to match any brand activation.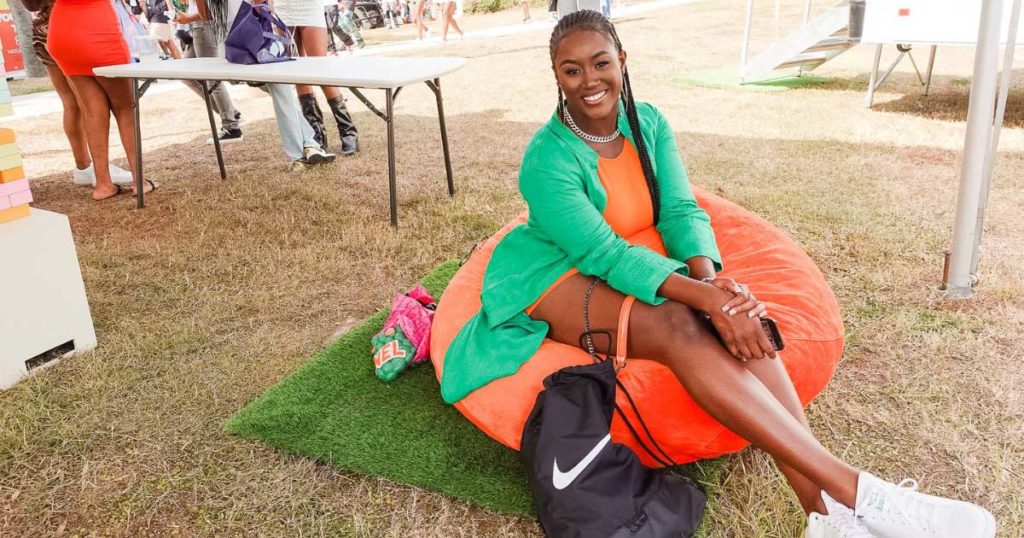 Don't forget about lounging! Make sure you have adequate seating and relaxation space for attendees. This can be table and chair set-ups, bean bags, or even picnic blankets placed amongst your footprint. It's important to make your audience feel welcome and to allow them to relax when they are in your event space.
Interactive activities are also a big hit with outdoor events. Your brand could give demonstrations of your product, host brand trivia (with prizes), or hand out samples. Your goal is to create as much engagement for your attendees as possible. The more interactive your experience is, the more memorable your brand will be to consumers.
Keep the weather in mind.
A good rule when planning an outdoor event is to expect it to rain and have plans in place if/when it does. That might sound pessimistic, but, as a marketer, it's always better to be over-prepared than to fly by the seat of your pants (which will definitely still happen sometimes). You can have tents on standby or even a secondary location if your activation is rained out. Many events go on "rain or shine," but it's important to note that it might affect your attendance numbers.
Thinking about the time of day for your activation is important as well. If you're running your event in the late afternoon and into the evening, you'll want to check the time of sunset to see if you need any additional lighting. It might also get chilly when the sun goes down, which is something else your team needs to take into consideration. Extra lighting and heaters should do the trick and satisfy attendees with no problem.
Remember: if the weather's not pleasant, people are less likely to be out, meaning they'll be less likely to stop by your event.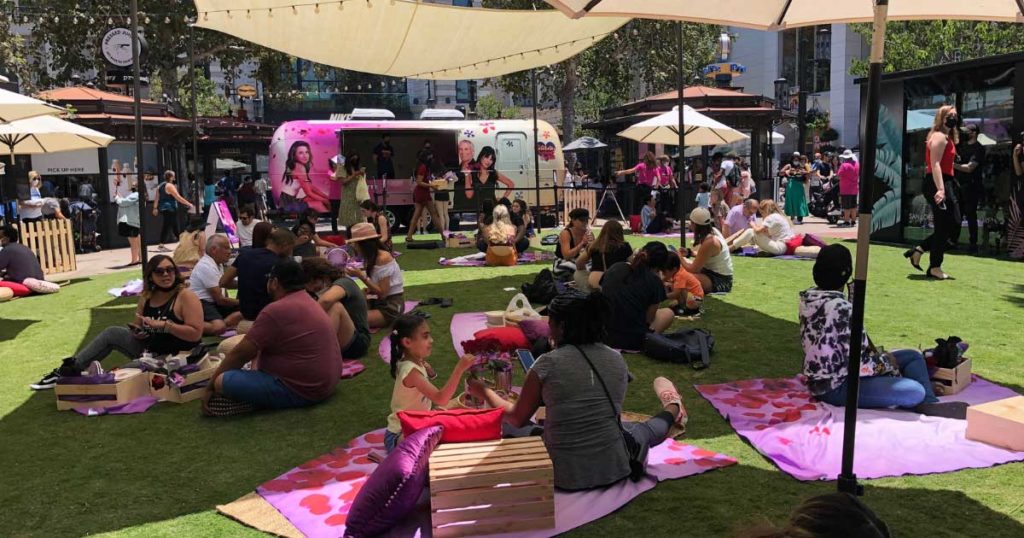 Follow-up is key.
Outdoor events cater to the coming and going attendee. You should anticipate that your audience will be at your event for a short time before continuing on with their day. This makes following up with consumers increasingly important. You can have attendees give their email upon arrival at your activation, sign-up for text updates, follow your brand accounts on social media with a simple QR code, or however else your brand wants to track event attendance!
Once your outdoor event has concluded, and you've collected all your consumer information, you'll want to send out follow-up communication. This can look different depending on your brand's event goals. Still, you'll want to thank attendees for participating in your event and open the line of communication and future interaction.
Follow-up communication will help you determine the ROI of your event. Your team can take the data collected and identify new leads, conversions, and sales. This is determined by consumer information gathered at your event, which is a vital part of your activation plan.
Not only does follow-up communication help your brand with your marketing goals, but it makes consumers feel valued and keeps your brand at the front of their minds. It's another way for them to remember the positive experience they had at your activation. Your brand will gain the most value once the activation is complete.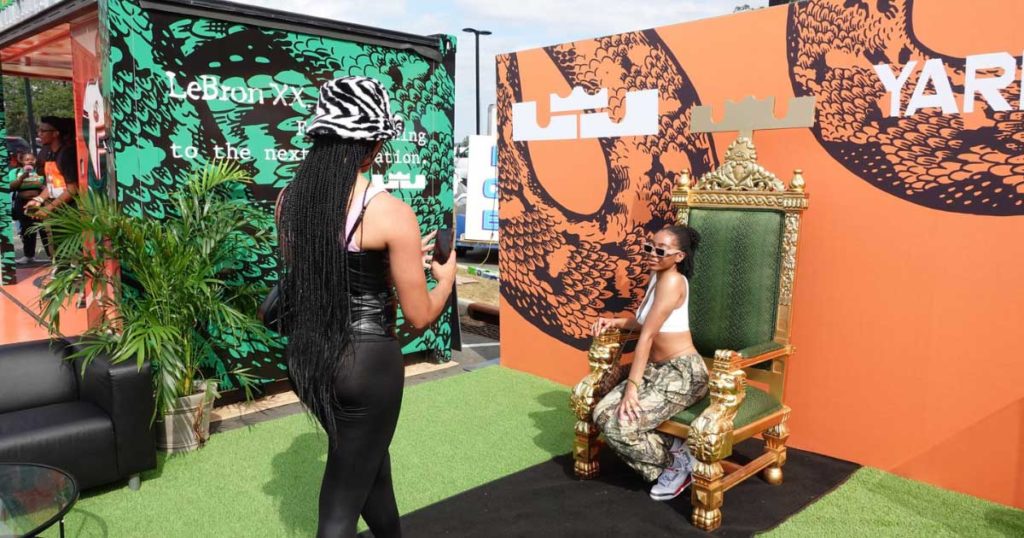 Outdoor activations give your brand space to be creative and showcase your identity to your audience. With the weather getting warmer and people enjoying the fresh air more, now is the perfect time to promote your brand in a casual and personal way!