Over the years, health and wellness trends have become a sizeable aspect of people's lifestyles. There is a record-breaking number of participants in these trends, and the audience is only growing. More and more companies are taking advantage of this increase and have incorporated health and wellness into their brands. What better way to promote these concepts than allowing consumers to experience them themselves?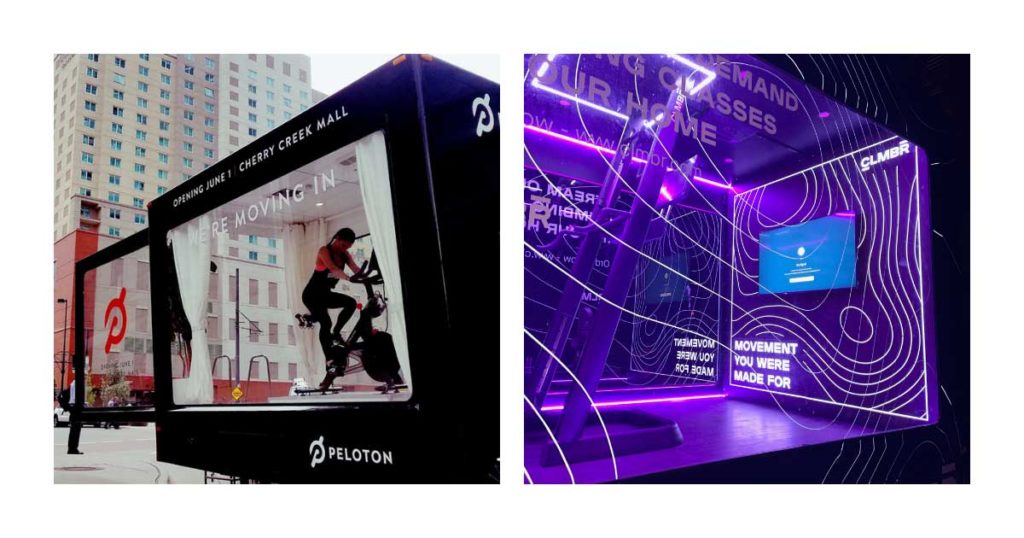 What is Wellness?
Wellness is the state of good mental, physical and emotional health. However, the importance of the concept of wellness is relatively new. Over the years, there has been a massive push to promote the normalization of mental health and an active lifestyle. Healthy living is no longer rooted in false promises and nonexistent results. Schemes have been eliminated, and overall wellness has become a lifestyle backed by science, nature, and education. This lifestyle brings contentment to your mind, body, and soul.
Experiential marketing is the new frontier for promoting wellness. There are several ways to implement wellness into your events, such as product sampling, mobile health clinics, and pop-up fitness opportunities. There are activation options for everyone! The benefit of wellness is that it can reach ALL generations. All you need to decide is what WORKS with your brand!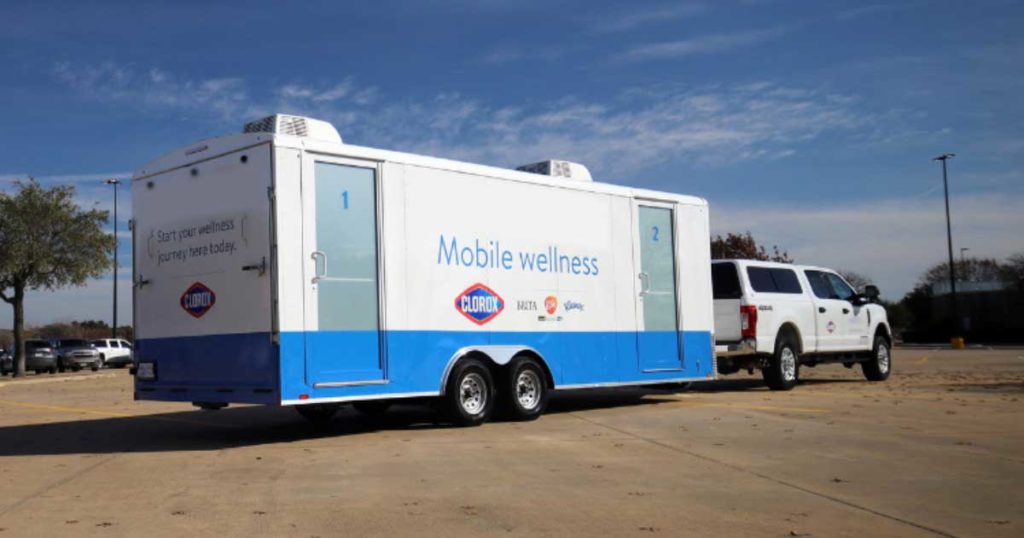 How to Incorporate Wellness
You want to prove to consumers that your brand adds value to their lives. With so much competition in wellness, it is essential to emphasize how your brand is unique and beneficial for the consumer. The easiest way to promote health with your brand is to provide immersive experiences. Pop-up events have risen drastically in popularity, making this the perfect route for promoting your brand through wellness.
Pop-up events can go in many different directions. Your brand could host a free yoga session in the park, or you could use marketing vehicles to travel around designated areas. The options for how to utilize pop-up events are endless.
To fully immerse your audience in healthy living, consider optimizing all five senses. By tapping into sight, sound, touch, taste, and smell, you're adding to the idea that wellness is holistic and benefits all of you. To do this well, the location of your activation is a top priority. You'll want to secure a place away from high traffic areas, city noises, and constant distractions.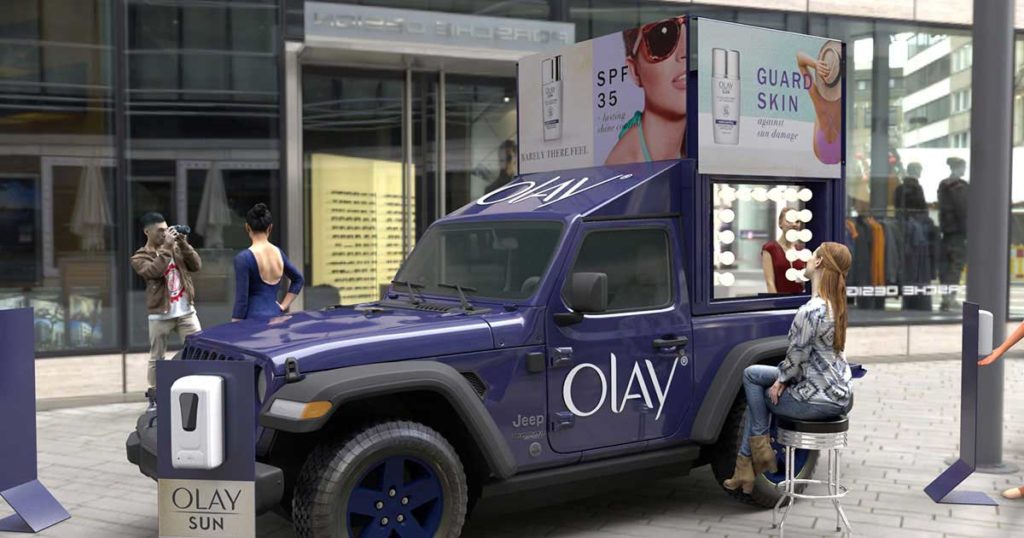 Make it Fun!
There are so many different ways to execute a marketing activation involving wellness. One way to create a unique environment is through marketing vehicles. By using marketing vehicles, you make your event mobile. You'll be able to activate in several areas to get the most participation from your event.
At Lime Media, our favorite way to use marketing vehicles for wellness is with glass box trucks. These trucks create a "window view" so consumers can get up close and observe what's going on. There is also easy access to the vehicle for the activation sampling. We have had much success with brands who make pop-up gyms in the back of our glass box trucks.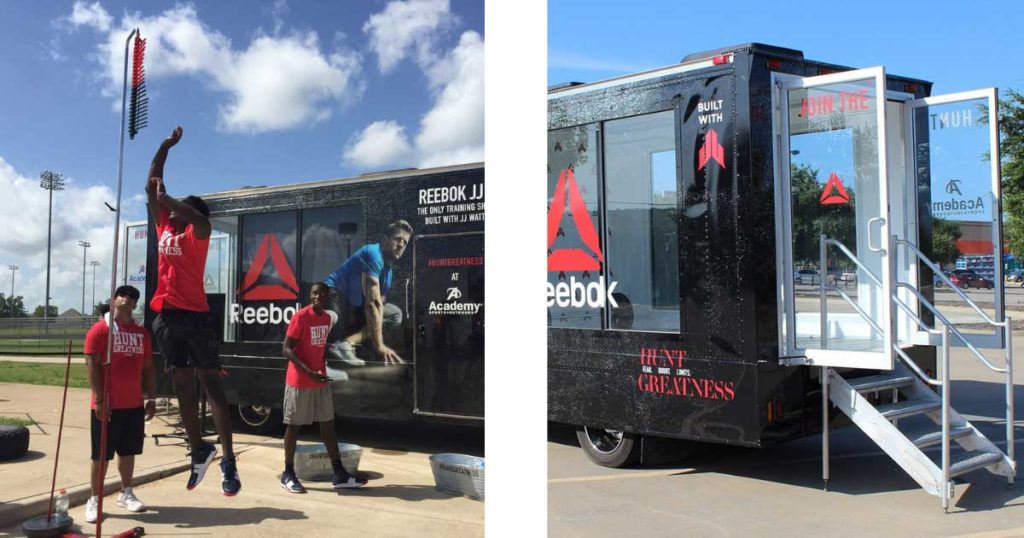 You can promote your brand while creating an interactive environment for consumers. Research shows that 85% of people who can test the product become consumers. Your return on investment becomes exceptionally high, and your brand's positive view increases drastically.
Creating experiences for consumers using wellness products is a big step up from the late-night infomercials that were once used in marketing, and the results show. Currently, immersive events reach 93% more people than television advertisements. Comparatively, you're getting more bang for your buck by creating an interactive event.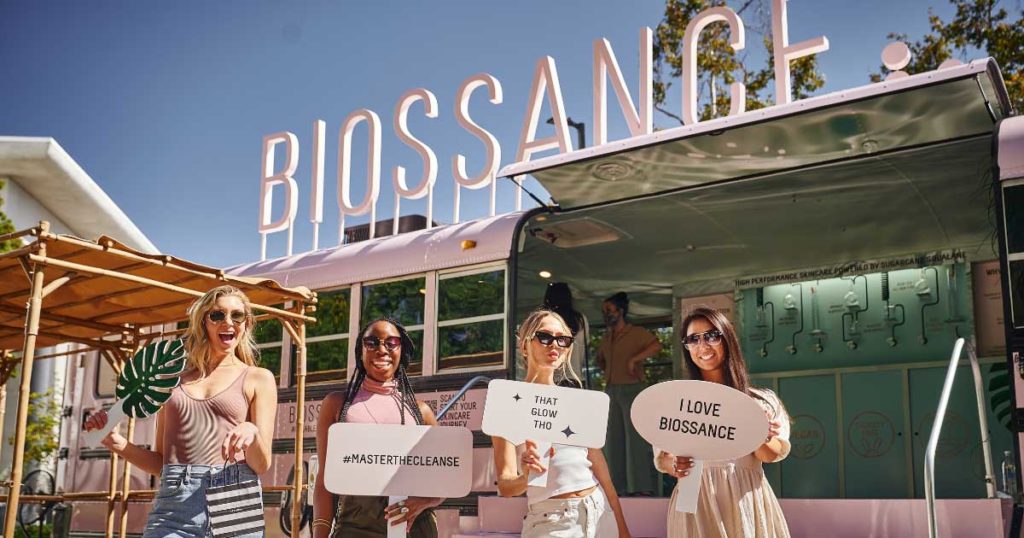 Get Started! There are so many fun and unique ways to promote wellness through your brand. Not only will you create positive interactions with your brand, but you'll also be a part of the movement to improve the overall wellness of society. Don't know where or how to get started? Check out Lime Media and see how we can turn your dream into a reality. The opportunities to increase your brand awareness, promote wellness, and benefit a community are endless!