Children have become essential influencers over what goods and services their parents consume. This influence is creating new opportunities for experiential marketing. Events can be produced that cater to the desires of children. After all, parents love seeing their smiling kiddos having the time of their lives!
Parental Approval
The challenge of creating an experiential marketing event for kids is to get the parents on board. Parenting has evolved over the years and is now more hands-on and focused on activities that benefit their children. Additionally, with everything going on in the world today, parents tend to be less trusting. These factors indicate that we need to approach experiential events differently.
The first step in creating a successful event for children is to gain the parent's trust. You'll earn trust through the perception of your event. Is your message ethical? Is your product something that will positively impact the growth of their children? Do you have an existing family-friendly market that is loyal to your brand? These are the questions you need to ask when thinking about your event. Answering YES to these questions will increase parental trust and give your brand more credibility for your event.
Parents have high expectations for the activities they participate in with their children. It's no longer acceptable to host an event where children sit at a table and color. The more unique the experience is, the more likely parents are to participate with their children. Your business always needs to be thinking of how you can do MORE.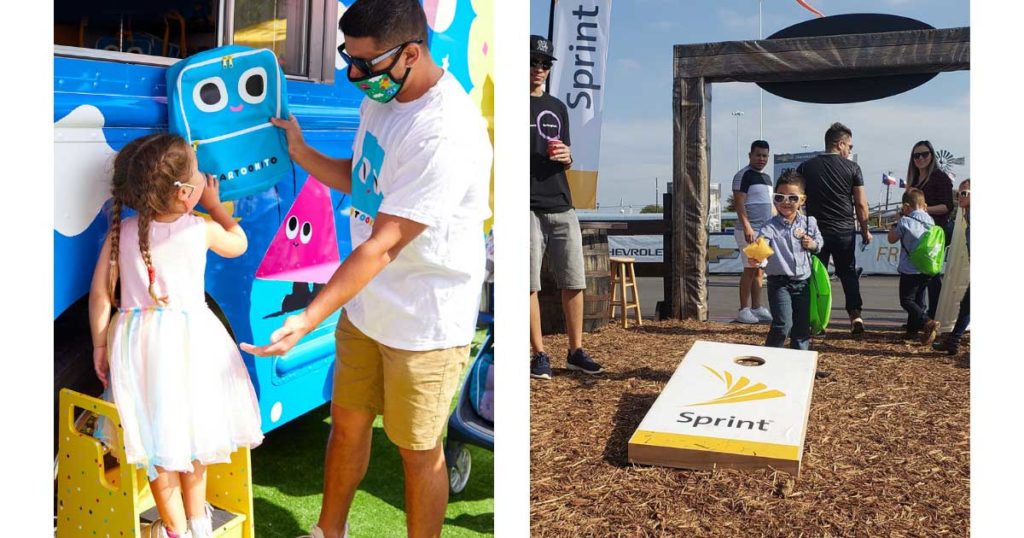 The young minds of children are very impressionable. They'll remember their experience. It'll be the determining factor of whether or not parents become consumers. Children are becoming more influential over their parents' buying habits, so it's essential to leave a positive impression on the children's minds. You'll want your event to keep children engaged and have several different activities to cater to their shorter attention spans.
Ultimately, parents want to do things that bring their children happiness, positively contribute to their health and education, and have their children's safety in mind.
Events that Work
There are hits and misses with the types of events considered successful with children. When thinking of your event, the top priority should be to create an experience that makes children feel like they are in control. Kids love feeling like they have choices. They love the freedom to decide what they will and will not do. Of course, it can be dangerous to give children free rein, so it's crucial to have a controlled, happy medium that satisfies both children and parents.
While your focus will be entertaining the children, you'll want to make sure you have ways to keep the parents engaged. The activities need to be similar and promote your brand in the same ways they do for the children. Having both parents and children testing a product increases the likelihood that they'll become consumers.
Events will also be more successful when they clearly state the benefits to the children. Whether the event is educational, creative, or provides another benefit to children, you have to promote these advantages throughout the event. The biggest hits are entertaining events for both parents and children that add educational value.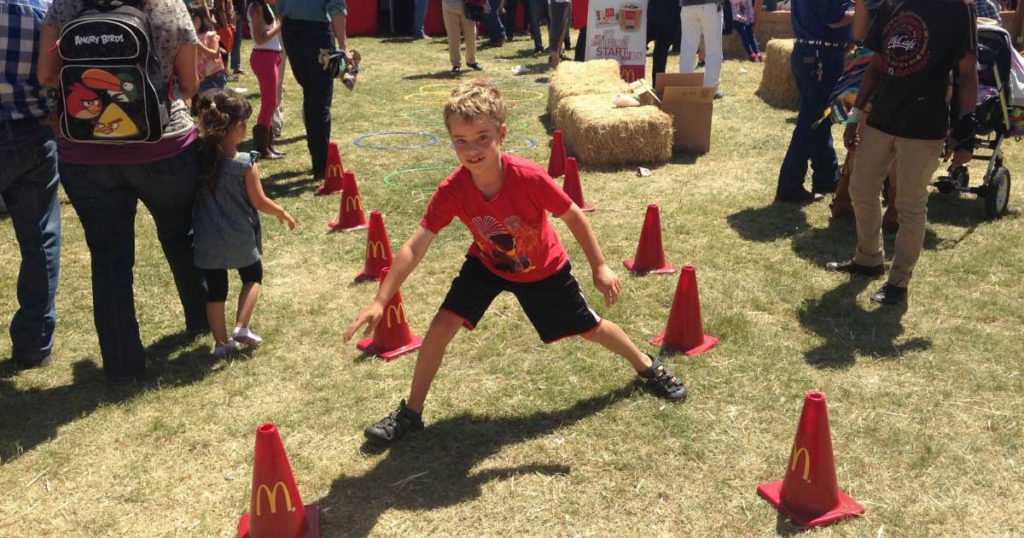 Best Ways to Capture Attention
Once your audience arrives at your activation, your goal becomes to keep their attention. Children have shorter attention spans, so they're easily bored. Younger children also commonly get overwhelmed when there is too much going on. If children are not entertained, parents will have no desire to continue with the event, which will create a negative connotation towards your brand in parents' eyes. The solution? Keep your ideas simple and the activities fun!
You're more likely to capture attention if you keep your event free of technology. Parents today are eliminating technology from their children's daily interactions. Use this as an opportunity to engage with the children on a more personal level, giving them a more genuine experience. A helpful way to do this is by choosing your brand ambassadors wisely. You want the people representing your brand to be as personable as possible and be able to relate to both the children and parents.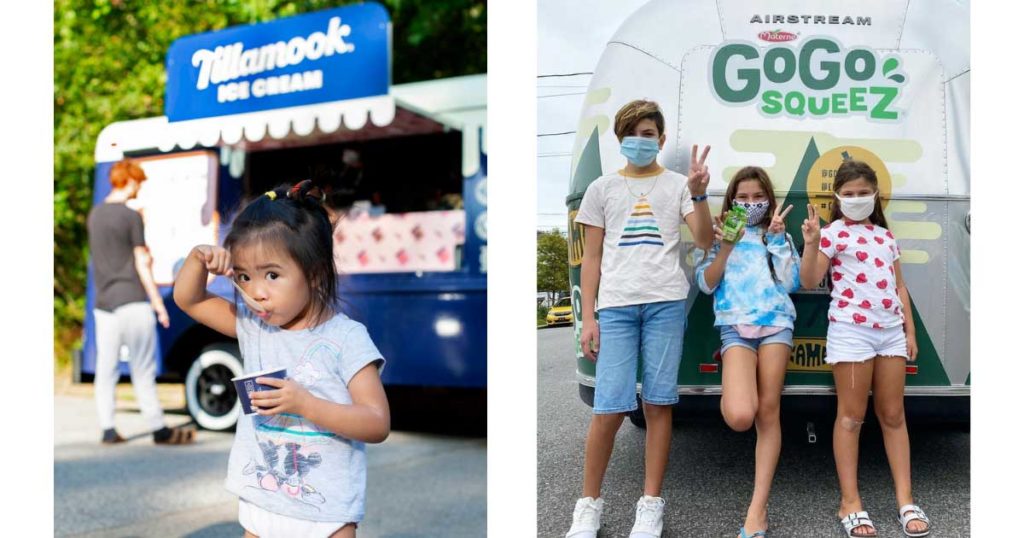 Kids can be destructive. Keep your event durable. Marketing vehicles are the best way to do this. You'll want to stay away from anything that contains hazardous materials or easily ingestible pieces. Make sure your buildouts don't have sharp edges or crevices that fingers can catch. The more durable your event is, the less stressed parents will be, leading to a more positive experience.
Children have a competitive edge. The best way to keep those of all ages engaged is by creating friendly competition. Giving kids the opportunity to compete against their parents will increase their experience. Parents will enjoy creating those fun memories with their children!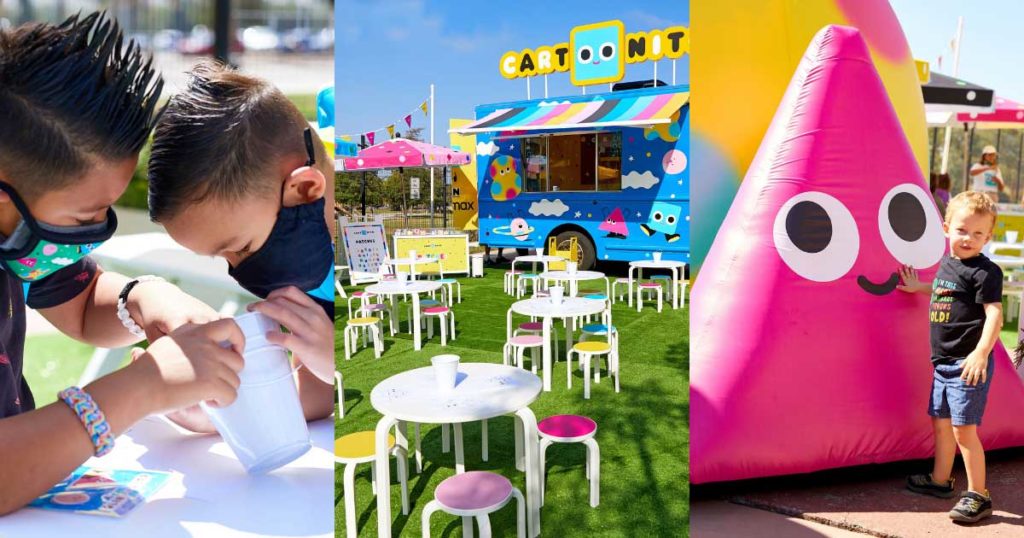 Get going! Being intentional with your experiential marketing events aimed toward children will give your brand credibility and trust with parents. Have fun with these events! Keep them simple. You'll see great results!