We've all seen it. A small crowd in a supermarket waiting patiently next to an exhibitor to get a free sample of a new product to snack on, a new line of smoothies, a sample of a new cookie…Sample campaigns are very broad and you can literally provide samples of any kind!
The main reasons for carrying out a product sampling strategy is summarized by offering the consumer clear and direct information about the brand. These include:
Launching new products.
Promotion of seasonal products.
A direct way to transmit the values of the brand.
What customers are given changes depending on the brand behind the experience, but what doesn't change is the mechanism that makes consumers wait no matter how long it takes! Users love to try new things, as long as they can do it in a simple and easy way, and for free.
Our Custom Sampling Trailers work as an initial gateway, providing easy access to the product. They help to remove the resistance consumers may have to trying something new!
The secret to the success with this asset, is that it helps your brand offer up the product, let them taste it, and then make it impossible for them to give it up.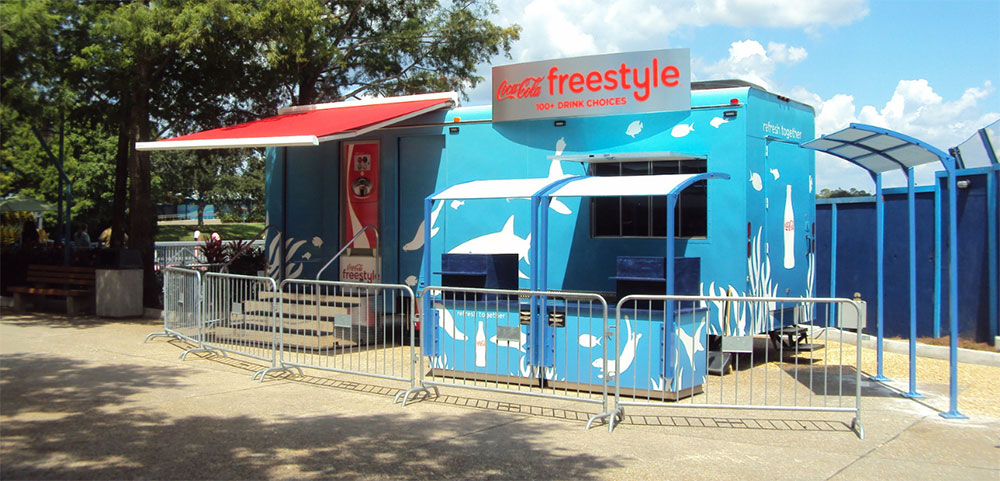 The Principle of Reciprocity
In a way, our vehicles allow us to give free samples to activatethe "Principle of Reciprocity". ​​The Principle of Reciprocity is one of the principles of influence where we feel like we have to give back what we received. When customers are given a sample they unconsciously feel "in debt" with the brand, so when they see the products in the supermarket their purchasing decision will be biased. In this case, customers will feel the need to "give back" to your brand, purchasing your products after trying your samples
Are free samples effective in attracting customers?
YES! When contemplating a purchase, if you've received the product previously for free, it increases the possibility that you buy that product over another. In addition, loyalty enters the scene. If you have provided free samples to customers who have PREVIOUSLY purchased, they continue to be loyal to and trust your brand.
Receiving a sample or a small gift from a brand opens people's eyes to see your product or brand through a different set of lenses and could possibly turn a consumer from choosing a competitor, to choosing your brand.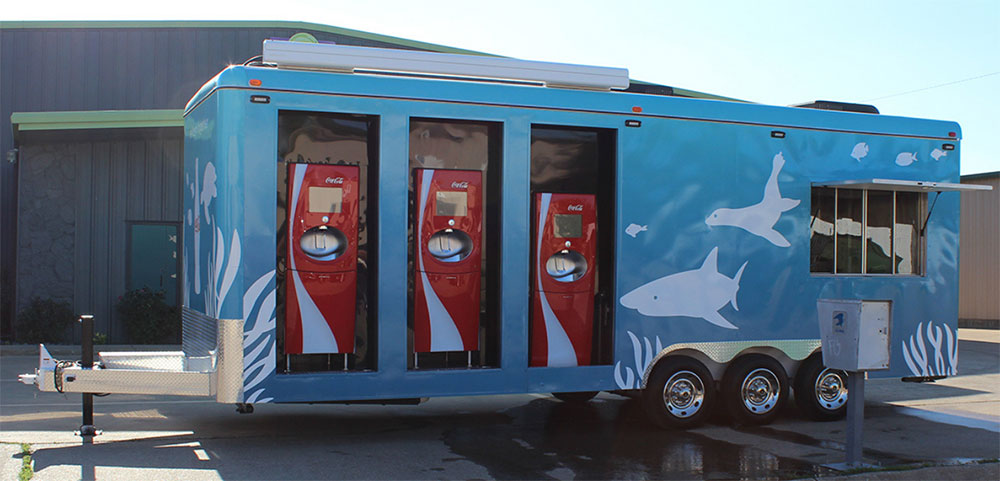 What can Food Sample Trailers Offer me?
The practice of product sampling with vehicles not only validates the quality of your product, but also promotes your brand with more visibility. Organizing a sample event with our trailers has many great advantages. Are you wondering why? Here's the answer!
Make your brand look good: our creative team does amazing things designing our vehicles. We will make your vehicle stand out so your audience will feel the need to approach the trailer and get some free stuff!
Create an opportunity to introduce your product to new customers: Our trailers will help expose your product to those unaware of it. It also provides a chance to convince people that already had a slight interest in your products. They will be drawn in by the cool vehicle on the street to check out what you're giving out.
Build relationships: Successful brands are those that have found ways to create lasting relationships with their clientele where buyers identify with the brand. Offering samples of new products serves to strengthen the sense of connection between the brand and the consumer.
Increase brand visibility and brand offerings: By giving away free samples of your product, you're also showing potential customers that you have nothing to hide. Offering "gifts" reveals confidence in your product and creates more visibility and transparency in what you bring to the market, add a stunning vehicle to the equation and you'll double the results!
Our Successful Campaigns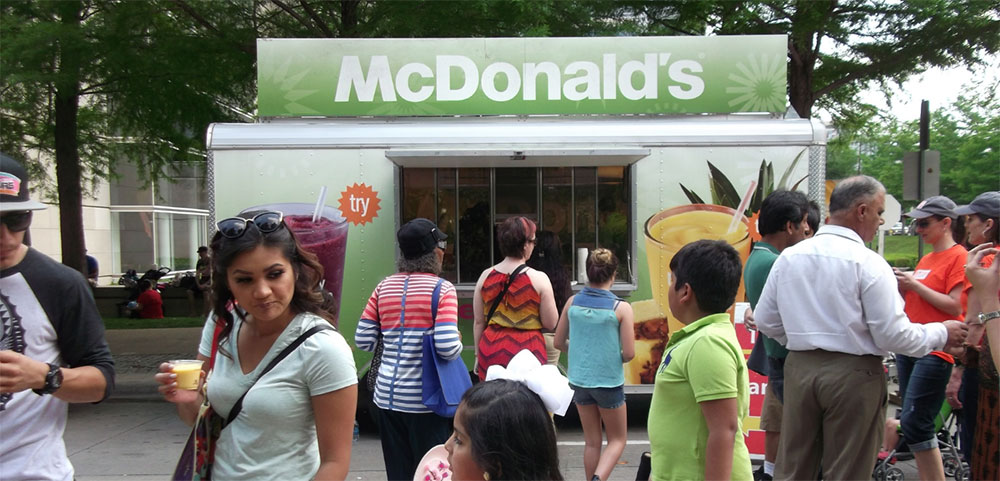 The distribution of samples allows you to publicize a product, but its main advantage is that it shortens the period between the first contact and the purchase of the product!
This is why McDonald's contacted Lime Media. The American fast food company expanded their beverages menu with their new smoothie line with sweet and juicy flavors like wild berry, strawberry banana, and mango pineapple and they needed to let people know!
At Lime Media, we created a design that was both creative, exciting, and vibrant following the same patterns and design as the brand so customer's could recognize it.
This campaign was paired with a fun-filled family day at the park where everybody enjoying a run or walk could get their energy back with one of the McDonald's smoothies! As you can see, the spot of our truck was strategic, we placed it so that the asset could attract as many people as possible.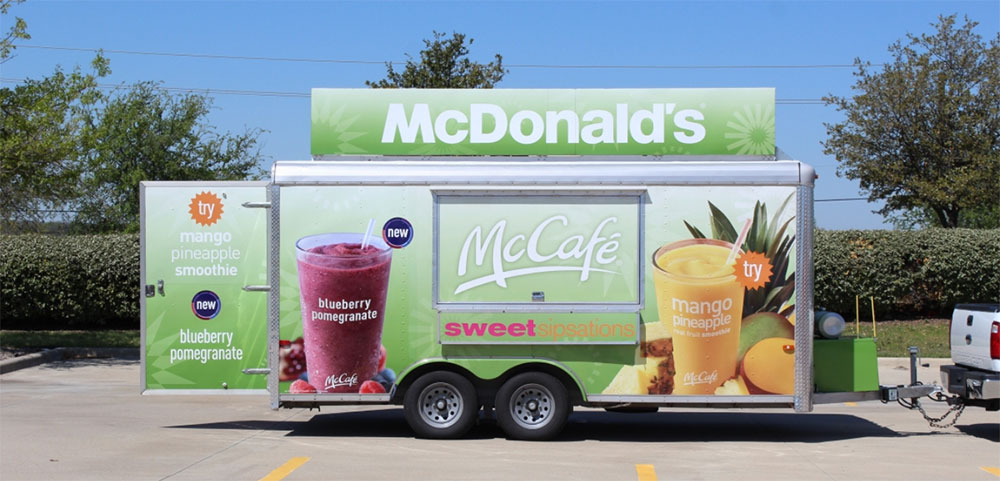 A lot of people came by to try the new line of smoothies and the event was an experience to remember. McDonald's audience loved the new flavors and Mcdonald's later on announced that they will continue to add smoothie flavors, due to the success of these smoothies!