There's been a more significant push than ever toward sustainability in recent years. Look at global companies like Starbucks, which have made efforts to limit plastic use and are finding more environmentally friendly alternatives for their products.
Not only is the "go green" concept necessary to protect our limited resources, but it's also a social cause that millions support, especially the younger generations: millennials and generation Z.
Sustainability with events
As experiential marketing becomes more popular, there is a growing need for your brand to stand out from the masses. A great way to do that is by promoting sustainability at your event, but what exactly does that mean?
Sustainability is considering our environment and finding ways to meet our needs that don't harm or negatively impact our resources. Incorporating sustainability into your next experiential event is easier than you might think.
Determine your impact.
Once you decide to throw a sustainable event, the first thing your brand needs to look at is your expected impact. Look at the event you want to produce and identify ways to substitute for a 'greener' option. Which areas of your proposed event are the least eco-friendly?
This will take some time and research, but Google will be your new best friend. There are plenty of resources that give environmentally safe alternatives that are easy to find, simple to use, and cost-effective with your budget. All you have to do is search the web!
Find an eco-friendly venue.
Just like planning any ol' event, you'll want to solidify your venue next. The good news is that there is such a strong societal push for sustainability that many venues have already taken measures to ensure their event spaces are eco-friendly.
Some things to look for when scouting out your venue is the space available to add recycling stations, or better yet, see if the venue has its own. Identifying whether the venue uses water-efficient fixtures and smart temperature controls is also important. These are simple things that make sure water and electricity aren't wasted when not being used. Make sure your venue reflects your sustainability goals. It won't look good for your brand if you are promoting a sustainable event and your venue doesn't reflect that.
The BEST venue when wanting to keep your event eco-friendly is to utilize the outdoors. You have natural light, and wouldn't need heating or cooling, so you'd save a lot of electricity, plus it'd be a lot cheaper. It's a win-win for your brand!
You also want to consider the decorations that you utilize for your activation. Many companies produce environmentally friendly products, and it's a bonus if they're local! As a general rule, stay away from helium balloon decorations if your event's goal is to lower your carbon footprint. Any new or slightly used decorations can be donated to schools, churches, or other organizations to limit waste.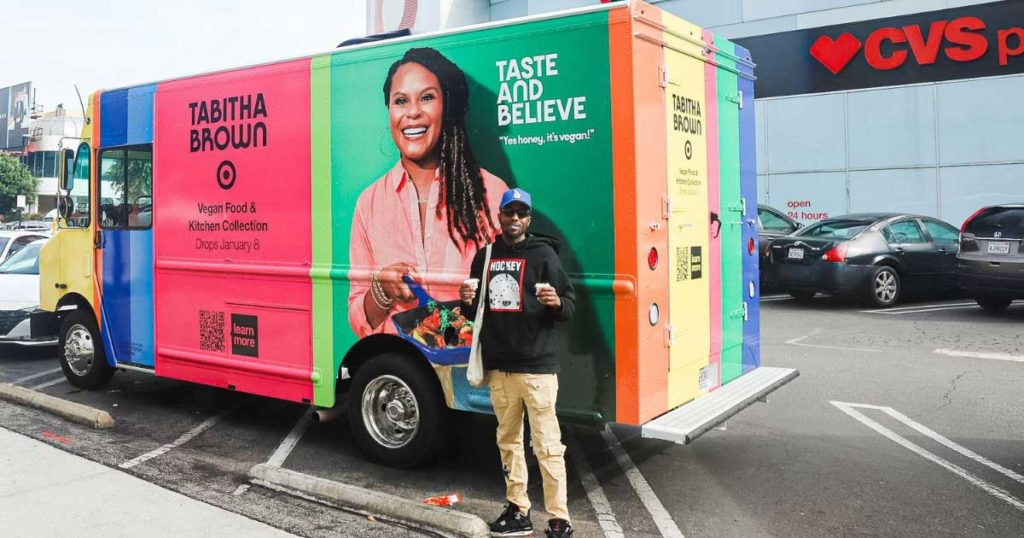 Go plastic-free and paperless.
The easiest way to make your event more eco-friendly is to eliminate plastic and paper products. Most of the time, these products are not correctly disposed of and end up in the ocean. What do you use instead? Reusable products that attendees can take home as a keepsake from your event, and boy, do people love branded merch! Think about it, a tote bag, a branded water bottle, and metal straws; the options are endless and a BIG hit with consumers. They'll remember your event.
QR codes are the saving grace when it comes to paperless events. Make sure all your information is available digitally and have plenty of QR codes readily available for consumers to scan with their phones. Depending on your audience, you might want paper backups for the technologically challenged, but you'll still be saving a lot of trees!
Serve local refreshments.
Serving local refreshments at your experiential event is a fun way to keep your event sustainable! Not only are you cutting down on long transportation emissions, but you're also getting to support your local community, and it doesn't get any better than that! When you use local, you also eliminate chemicals typically associated with food massively produced.
Any leftover food after your event can be dropped off at a local shelter so that nothing is wasted.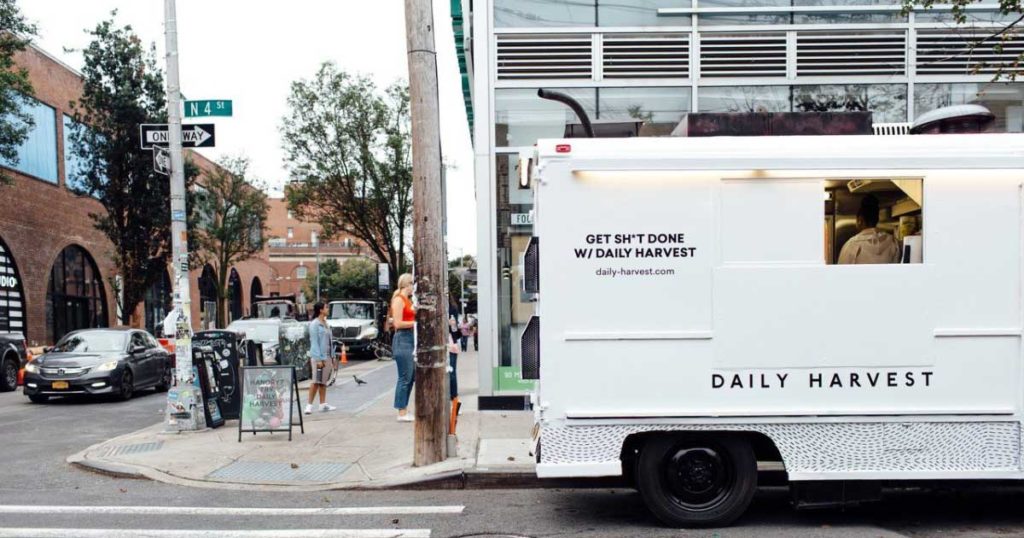 Encourage eco-friendly transportation.
The more you can cut down on long commutes to your activation, the more sustainable it'll be. There are several ways to accomplish this. You could activate in an area along the local bus or train route. You could also host your event in a high foot-traffic area, where attendees are generally out and about walking anyway. Lastly, it's best to encourage carpooling when longer drives are inevitable. Your brand could even offer prizes to those who carpooled to the event.
The most impactful events not only promote sustainability but also have a positive effect economically and socially. By going eco-friendly at your next experiential marketing event, your making people feel good, boosting morale, and contributing to the positive reputation of your brand, which ultimately increases your overall ROI. Don't wait! Look for ways to bring sustainability to your experiential marketing efforts today.