Who doesn't love a well-executed movie? Nowadays, there's a wider variety of films than ever before. With so many options available, how does anyone begin to decide which movies are worth going to see in theaters? It often comes down to how well the film is promoted. Luckily, there are many fun ways to capture a movie-goer's attention!
Create an immersive experience
The best way to reach movie-goers? Place them right in the middle of the action! That's where experiential events come in. Fans love immersive experiences! Especially when the experience makes them feel like they're the characters in your movie. When thinking about WHAT to incorporate at your event, consider the emotion you want to convey to your audience. Are you seeking a thrill? Do you want to create suspense? Will your audience fall in love? Whatever the goal of your movie, create that emotion through your event.
Allow your audience to be a part of the story. Virtual simulations are a huge hit and a great way to include your audience. VR allows the opportunity to be IN the story. Attendees can complete tasks, meet characters, and explore the world of your movie, all on their own! Interactive experiences build anticipation, leading to a "can't miss" feature on the big screen.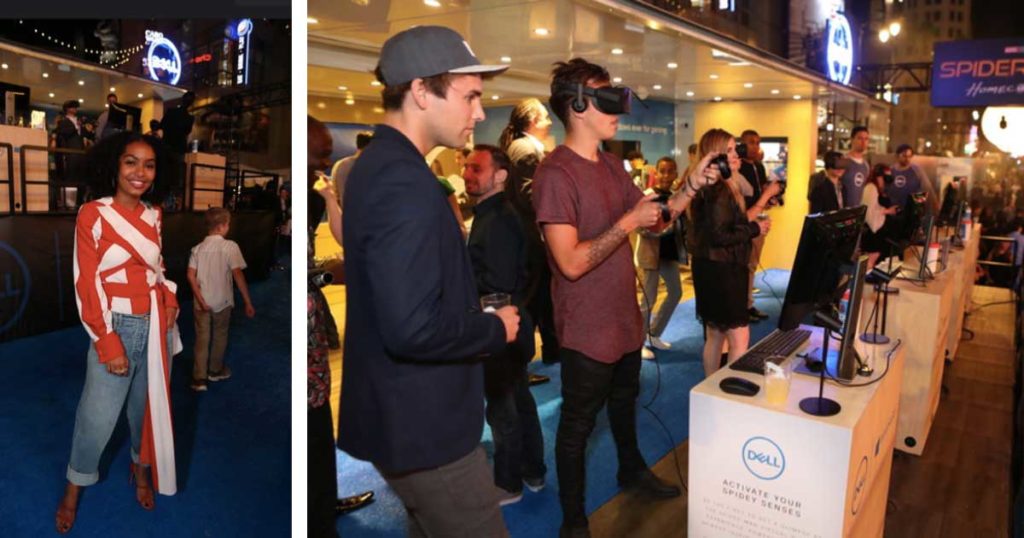 Take advantage of hashtags
One of the most effective ways to market has become social media, and the best way to reach people on social channels is through hashtags! Hashtags categorize content like a search engine, allowing people searching for a specific topic to find that content quickly. Understanding how hashtags work will benefit your marketing team in promoting your movie.
How do hashtags help boost your movie? They generate tons of buzz! Hashtags allow the audience to interact with the movie on a public platform. For a film that hasn't come out yet, hashtags provide excitement and anticipation for what's to come! Hashtags also open the door for conversations. Social media is the perfect place for fans to discuss character choices, potential plots, and what they're most excited about with like-minded people. Hashtags provide 30% more reach for social media posts, meaning each person who uses your designated hashtag will reach a 30% higher audience PER use. Now that's a promotion right there! Posts containing hashtags are easier to find, making them easier to view and, better yet, to share!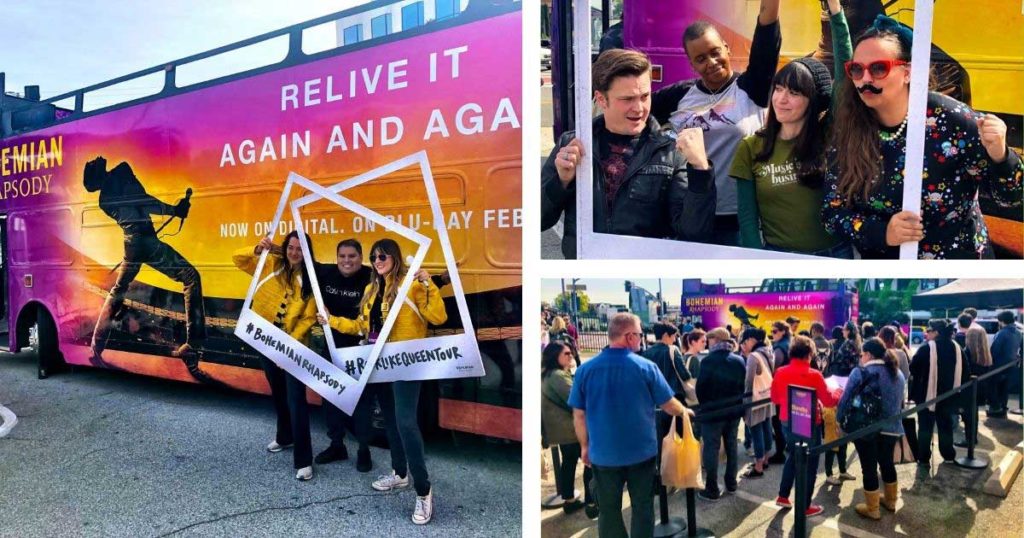 Promotional articles
Promotional articles give your audience a more in-depth look into your upcoming movie. Written pieces are a great way to target broad audiences. I mean, who doesn't love a captivating article? The key to this tactic is keeping topics fresh and creative. You can provide reviews from the cast, getting their thoughts and what they enjoyed most while in production. Implement behind-the-scenes trivia. This is an excellent way for people to get connected with the cast. Another favorite is releasing production interviews. These interviews showcase the passion and purpose of the film, giving viewers a look at the overall picture. If you're not a fan of written posts, all these ideas can transition into videos to be posted online. The objective remains the same regardless of the format you choose. Allow the audience to gain a deeper connection with your movie.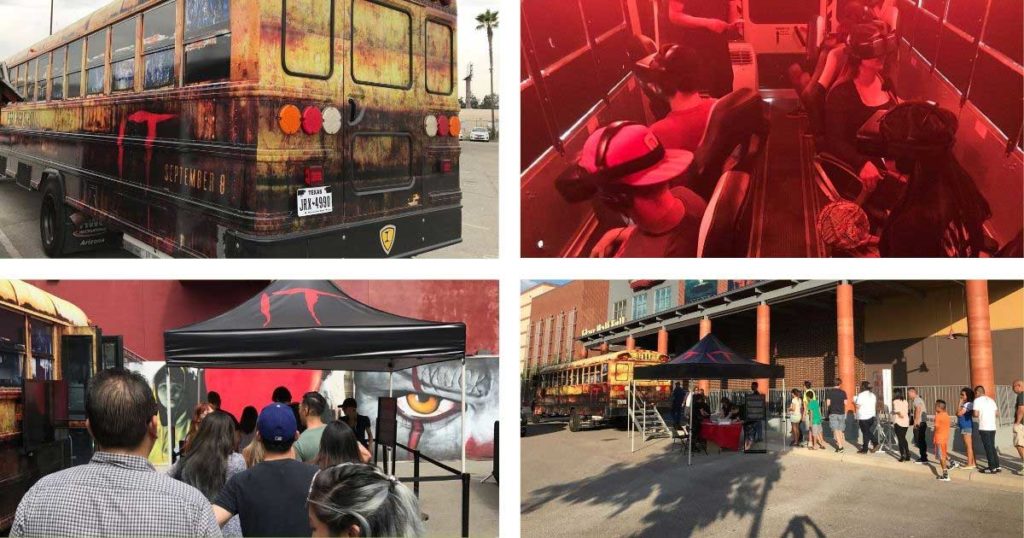 Plan pop-up events
Pop-Up events are a fantastic way to promote your new movie! You can have photo opportunities, merchandise available for purchase, and of course, the opportunity to meet some of the stars of the new movie! Hint: make the event more exclusive to provide a sense of FOMO for your audience. Invite influencers and other prominent guests who will use their networks to promote your film!
Utilize smart LED trucks
LED trucks serve many benefits when promoting a movie. These trucks are eye-catching, making them easily noticeable by travelers. Their vibrant colors showcase prominent aspects of the film, giving bypassers a realistic feel that'll make your audience do a double-take! Mobile billboards are an easy and cost-efficient way to promote to the masses! It's best to pair this promotional tactic with others for more engagement; however, simply adding a hashtag to the screen images will also provide interaction.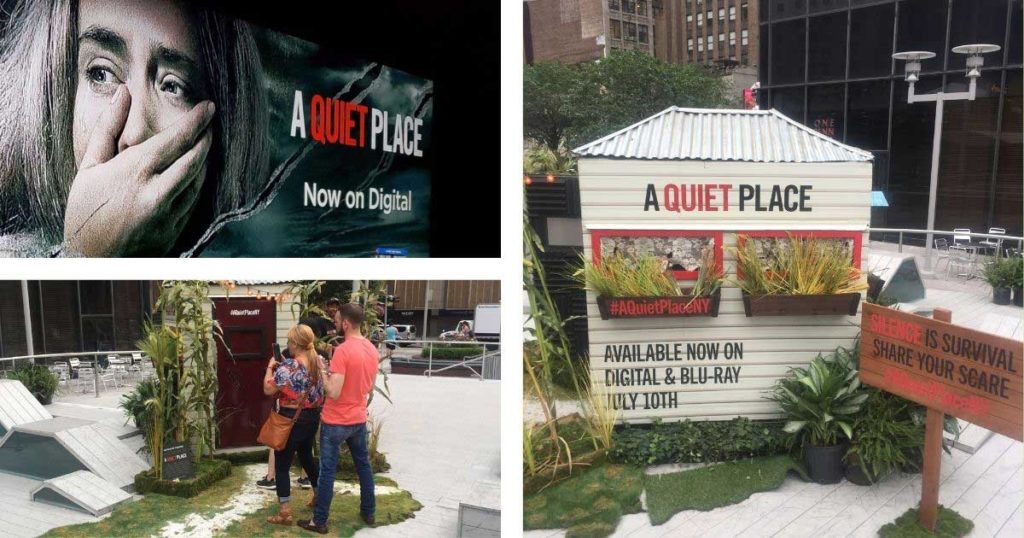 Promoting your movie doesn't have to be complicated, but it should be FUN! You'll have tremendous success at the box office if you start by engaging with your audience. Experiential marketing is a great way to get the ball rolling, and Lime Media is here to help!