We don't want to sound like a broken record here, but we all know that the pandemic had a negative impact on many businesses. Everyone was living in limbo, unsure of what was next and unsure of how their business would thrive let alone survive.
Marketing trends were rapidly changing and companies were not sure how to reach their customers in the midst of the uncertainty. The same question was being asked over and over again, "how are we going to get our business out there again?"
If this sounds like something your brand struggled with, if you haven't figured out how to create an out-of-the-box marketing experience to represent your brand, or if old marketing trends simply aren't doing it for you…you're not alone! Our friends at Fortress Building Products were in the same exact boat and together we were able to devise a solution that changed their path from uncertainty to success.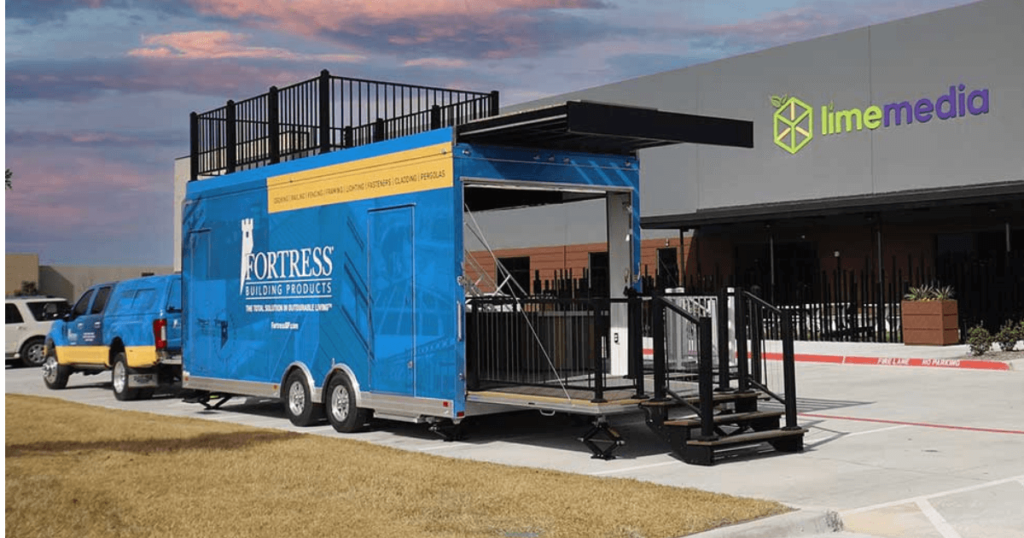 TAKING THE SHOW ON THE ROAD
Mobile marketing tours, mobile retail, and pop-up shops are a hot trend in the marketing industry. Whether you own a large or small company, mobile b2b marketing is a great way to enhance your brand and allow your customers to fall in love with it!
THE BENEFITS
Allows brands to interact directly with the consumer
Ability to target multiple locations with one vehicle
Increase in brand image/awareness
Creating a distinctive space from a normal brick and mortar
So what EXACTLY is mobile retail and a pop-up shop? Well just imagine putting your brick and mortar on wheels and driving it across the country. You can strategically plan your mobile marketing tour to be in the busiest cities, at festivals, and events. Grab your pop-up shop and hit the road on YOUR time, YOUR terms, and with YOUR product. Your business will have the flexibility it needs in order to run a successful marketing tour.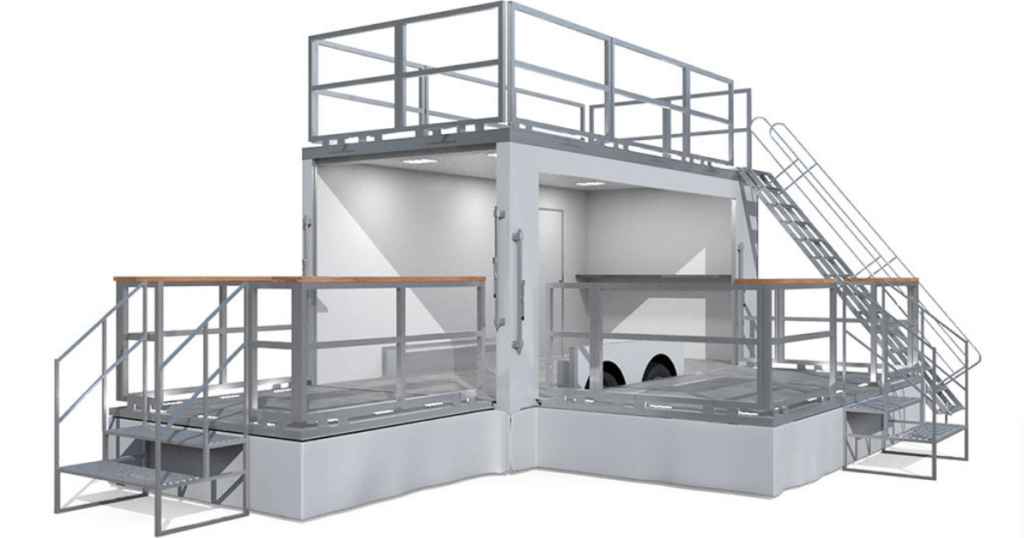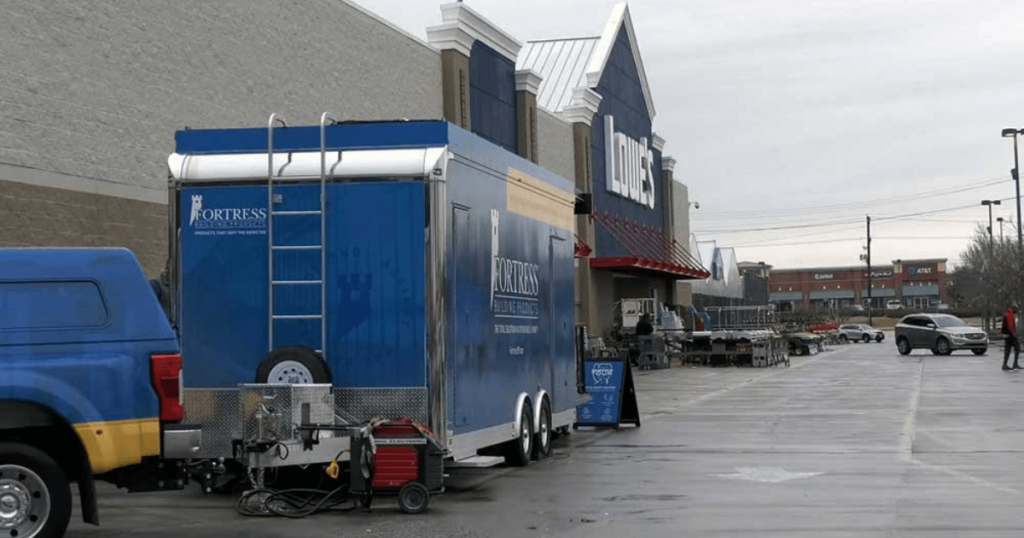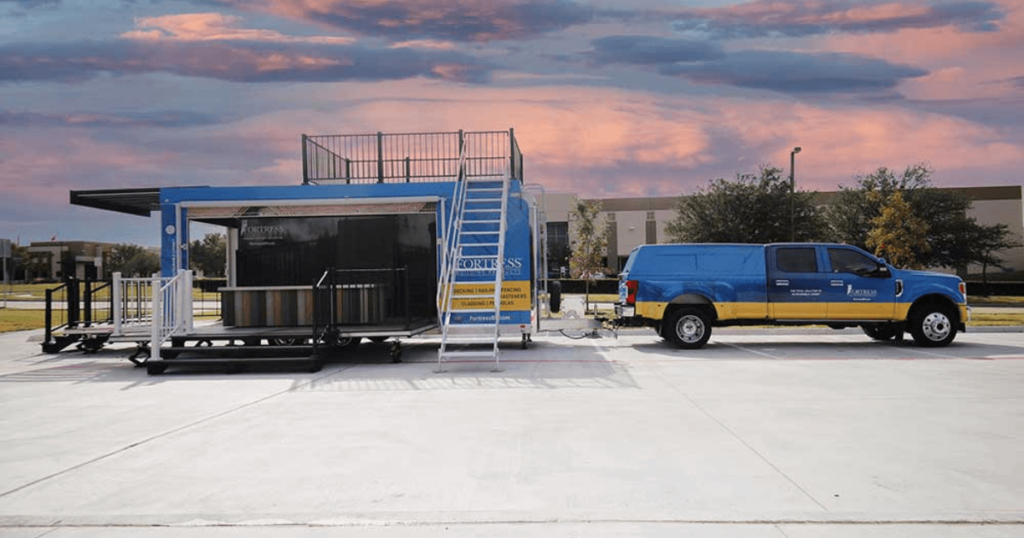 GOODBYE TRADESHOW, HELLO MOBILE TOUR
Fortress is a Dallas-based company that specializes in building products. Fortress used trade shows as their primary technique to create brand awareness and sales. Unfortunately during the pandemic, the tradeshow industry drastically changed. Fortress found themselves in a unique and difficult predicament. They were no longer able to reach their clients in person. What would be the next step for the business when their number one way of closing deals was through trade shows? As the director of Fortress marketing himself would put it, "We needed a unique solution for our unique problem." That's when Lime Media got the call! We were able to put our heads together and figure out what would be the best solution to show the product in a safe and efficient way. Fortress needed mobile B2B marketing in order to expand their horizons from trade shows to the road.
THE SOLUTION- CUSTOM TRAILER
The custom trailer is one of our most popular assets.
Wide variety of sizes with multi room/space options
Upper deck option
Fully customizable to represent any brand's needs
The trailer can be taken from one location to another with a matching truck! Hitch it on and you are ready to go. The entire asset can be designed for a single person to drive it from market to market and assemble it alone. Simple, but yet fabricated with so much detail.
An added bonus – people will ask who you are when they see you driving around! The unique part about the Fortress trailer is that it was built entirely with their material. From the flooring and fencing to the accent lighting displays. Every element was theirs. Talk about an EXHIBIT!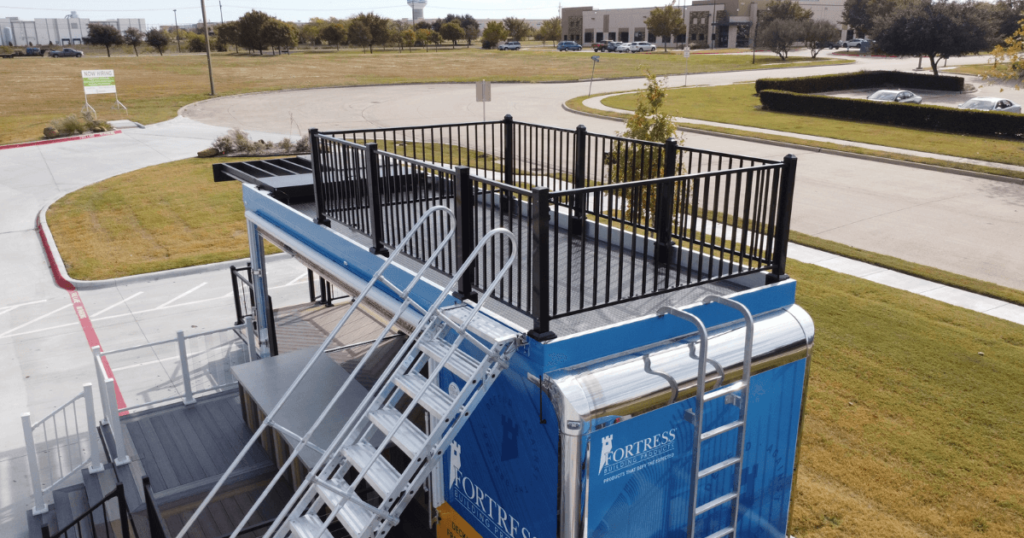 We transformed a custom 24' double-decker trailer to deliver all the benefits of the trade show directly to their audience giving them a firsthand experience with the brand!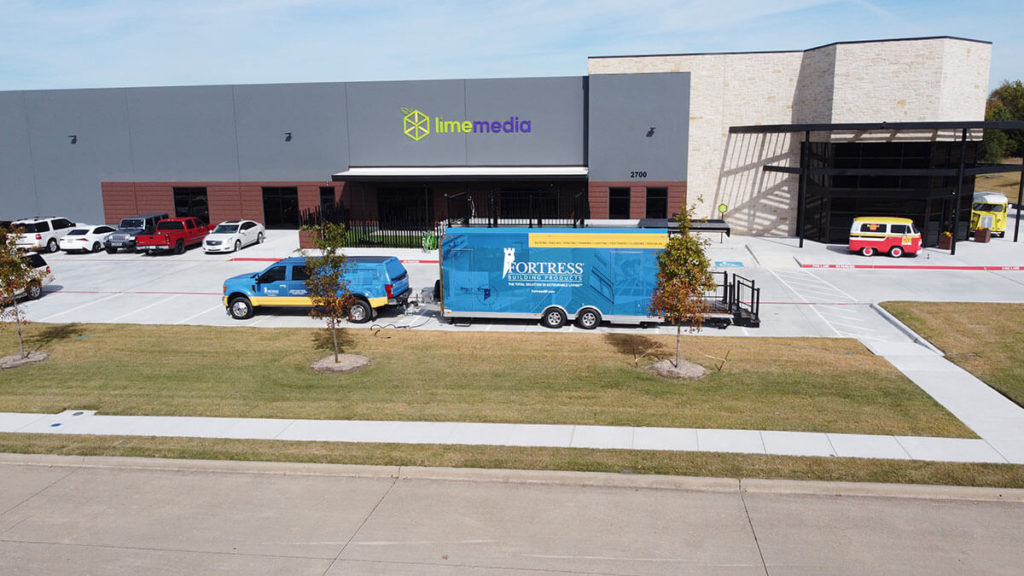 The trailer showcased Fortress' BEST PRODUCTS.
Decking
Cladding
Accent lighting displays
Railing
Fencing
Steel deck framing systems
Sunshade pergolas
Fortress was on a mission to bring the business back to the clients and show off their product. This was KEY for creating brand awareness. As the struggles of the pandemic started to curve, Fortress was ready to dive back into the market. They prospered and grew with JUST ONE TRAILER. How awesome is that? After such a hard time, they took a leap of faith because they knew that OLD MARKETING TRENDS WERE NOT GOING TO CUT IT. Something had to change.
READY? IT'S YOUR TURN!
It's time to hit the road with your shop! If you own a boutique that has had a decrease in foot traffic, THIS IS FOR YOU. Take your store to the consumer. Take your merchandise, stage the trailer, and create a fun environment that will guarantee customers to be in and out of it.
If you opened a restaurant and it suffered during the pandemic, THIS IS FOR YOU. Cook those delicious meals on the road and introduce your brand to cities that never knew they were missing out.
Own a hair salon that had a decrease in clients due to the pandemic? THIS IS FOR YOU! Take your salon on the road and provide convenience for your clients.
Provide an experience that is safe, engaging, and targets more than your regular customers. Engaging with your customers is key. Creating a divergent experience and bringing your brand to the consumers front door is what will keep them coming back for more!
So what do you think? Are you ready to try a trend that is guaranteed to work?! Are you ready to dive into a marketing strategy that goes beyond reading an email? Bring something fun, something engaging, and something tangible to your customers! Use one of our assets to amp up your brand and make sure people know your brand's name. So give us a call. We are here to assist you and tailor any asset to fit your exact needs!