How Experiential Marketing Can Pump Up Your Event
A majority of the world was cooped up in their homes during the pandemic and forced to social distance with little to no engagement with others. Now, restrictions are dwindling. People are ready to be outside and interact again. What does this mean for your company? EVERYTHING! Your brand can be the reason people engage again.
One thing experiential marketing has taught us is that it works because people can participate, gather, and have fun.
These are circumstances that haven't necessarily been possible for many! As the world opens up again, creating a positive experience for your brand is vital to its success. Many brands are still trying to find ways to be creative and stand out from their competitors! So let's dive into how your company can be a part of the party.
WHICH ASSET OR VEHICLE CAN I USE?
There are a variety of assets and vehicles that can be used for your marketing campaign! For an outdoor event such as a concert or pop-up party, we recommend the stage trailer. Our stage trailer is a 53-foot trailer with upper deck potential. The trailer is spacious and can be used for ANYTHING. If you're hosting a party to introduce a new wine, you can use a stage trailer to provide the space. You could fill the stage with cocktail tables to entertain the masses, or even host a live band! From a mini-concert to a concert with all the bells and whistles, with this stage trailer, you can create an unforgettable experience for those who attend.
Imagine this, the artist is on the stage, you have multiple bar tops within the crowd, and an awesome VIP lounge upstairs. Your clients will remember how cool the concert was that your brand hosted. This is a creative way that will create a sense of loyalty for your brand because of the fun they had! Two completely different events can be held with one asset, plus so much more.
PROVIDE AN ENTERTAINING OUTDOOR SPACE
Outdoor events are always a hit! You have an unlimited amount of opportunities and space to work with. Take the stage trailer for example. You can use the trailer itself as a standalone asset as well as add additional props or games in the surrounding area! This is a very ideal way to entertain your audience.
Research has also shown that attendance numbers for outside events are making a climb. Hosting an outdoor experiential marketing event will encourage people to participate in the fun and create a positive experience. That is what experiential marketing is all about, MAKING IT A FUN AND MEMORABLE MOMENT. A moment in which customers will look back on and say, WOW.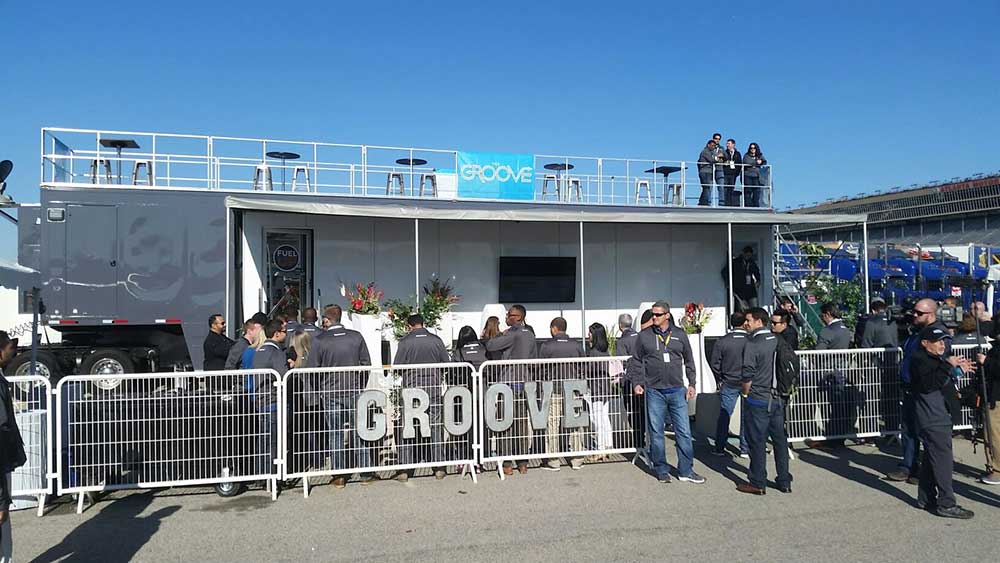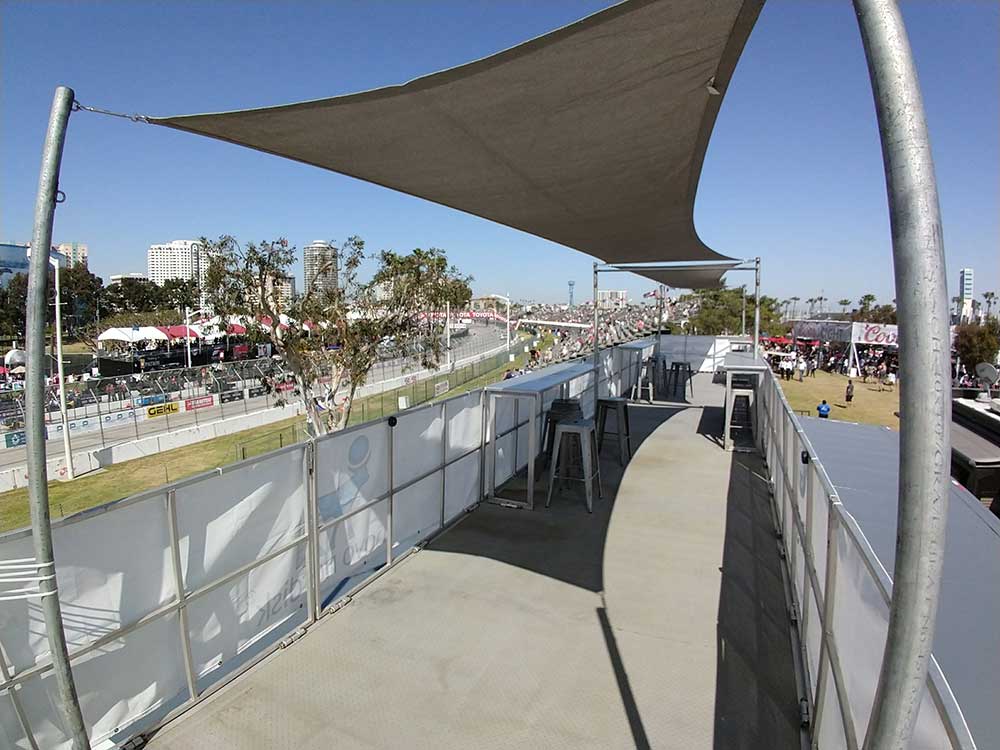 TACKLE MULTIPLE MARKETS WITH ONE TRUCK
The beauty of using an experiential marketing vehicle is that you can take ONE TRUCK to multiple locations. READ THAT AGAIN, ONE TRUCK. Think of it as a one-time investment for a lifetime of marketing. Hit the road again and you are reaching an entirely new market with a completely new audience! It's a real-life walking billboard.
A marketing vehicle allows you to take your marketing campaign on tour. Being on the road helps create awareness for your brand, brings the experience to a variety of locations, reaches a wider amount of potential customers, AND it's fully functional. You are in complete control of your vehicle and the exact locations in which you showcase your brand.
CREATE AN OUT-OF-THE-BOX EXPERIENCE
Let's take a moment to be completely honest. How many times can you really say you have LITERALLY had an experience with a brand? Not just receive an email or an advertisement, but you got to actually live and breathe the brand. You may not even know what that even looks like because it's never happened to you. Take your brand onto the customers' turf and create a fun and exciting time. This is an opportunity to showcase what your brand is made of! An experiential marketing agency can assist you with making the best of these moments. They can show you how to truly bring the party to the clients.
An experiential marketing campaign attracts people to brands, creates awareness for the brand, and can turn those people into loyal customers. With a stage trailer, you can create a party-like venue. One of our favorite parts of the trailer is the rooftop section. How fun would it be to sit upstairs and enjoy the evening with friends drinking a new drink or anxiously waiting for the new food you've been hearing about. You could even use that section for your VIP guest or brand influencers. They can enjoy a private upper deck section far from the crowd, but still, be close enough to enjoy the party. THE ENTIRE REASON THE AUDIENCE IS THERE IS TO EXPERIENCE. You can set up separate lounge sections and dining areas for customers to relax and enjoy their time. What a fun, cool, and innovative way to show off your brand!

A POSITIVE EXPERIENCE INCREASES SALES
It's safe to say that a positive experience will increase customers and loyalty. More customers equal more sales! Creating brand awareness and having your customers trust your product before they buy it is very valuable. Brand reputation directly impacts sales and your organization. Can someone truly dislike something if it was free and given to them in a party-like environment? It would be really freaking hard if you ask us! Creating this experience for your consumers is your chance to show them who you are all about. It's a chance to show them what your company is made of and what it's capable of. Show your customers how you can throw a party in a mobile trailer and blow them away! A positive experience is vital for any marketing campaign to get your customers to truly see your brand.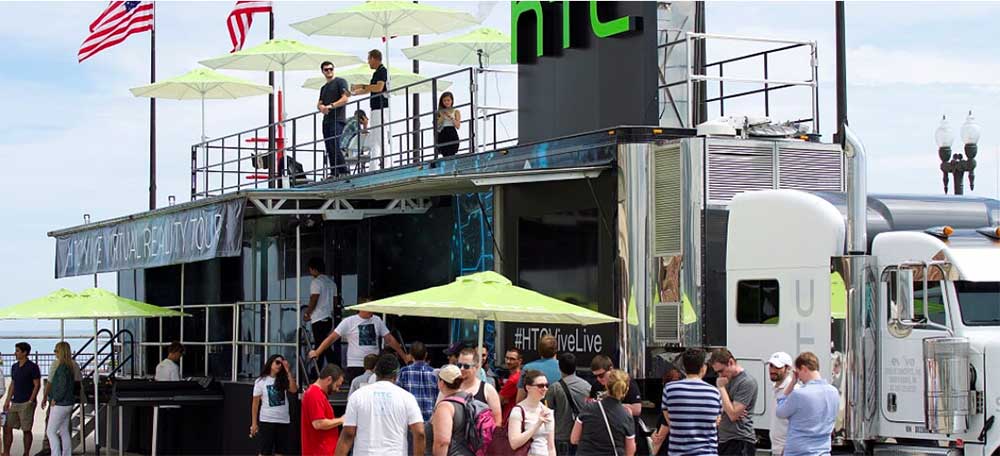 So what do you think? Does it sound fun? Does it sound like something that could benefit your brand? Lime Media is here to assist you with all of your fun party needs and the experiential marketing part too! We have a variety of options that we can tailor to your specific needs. We thrive on trying to become the best experiential marketing agency in the nation! We have an amazing team, super creative fabricators, and a group of people that are here to assist you with every single step and decision!
Are you ready to take your campaign to the next level and give the people what they really want? A GOOD TIME! Call us at 972-808-5241 or email us at info@lime-media.com. We are always ready to party.