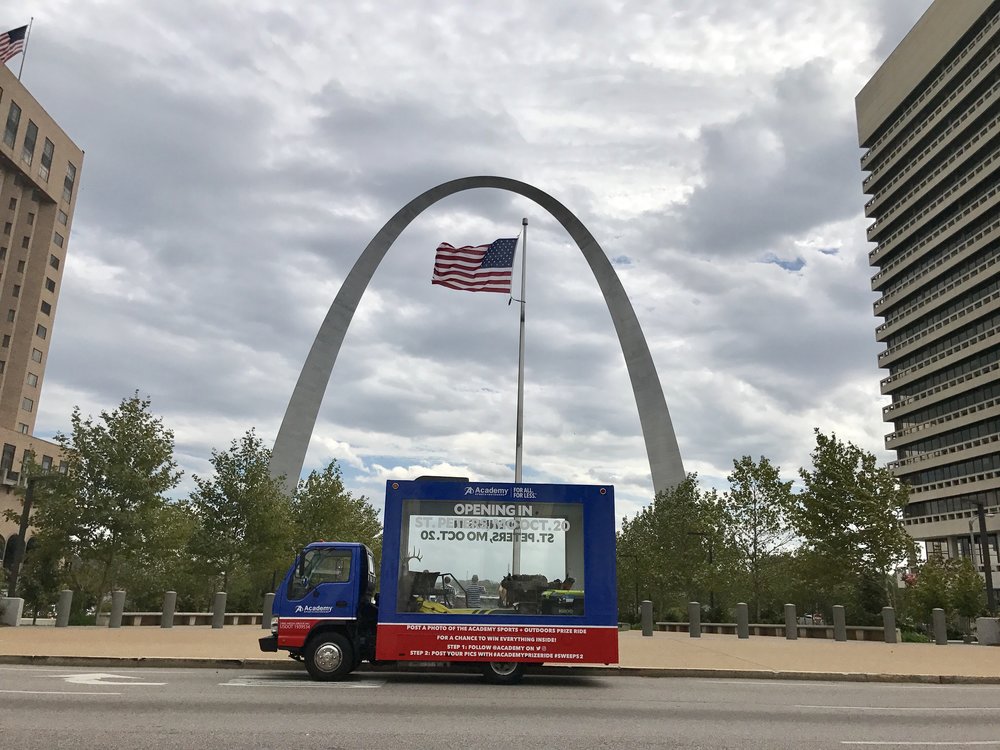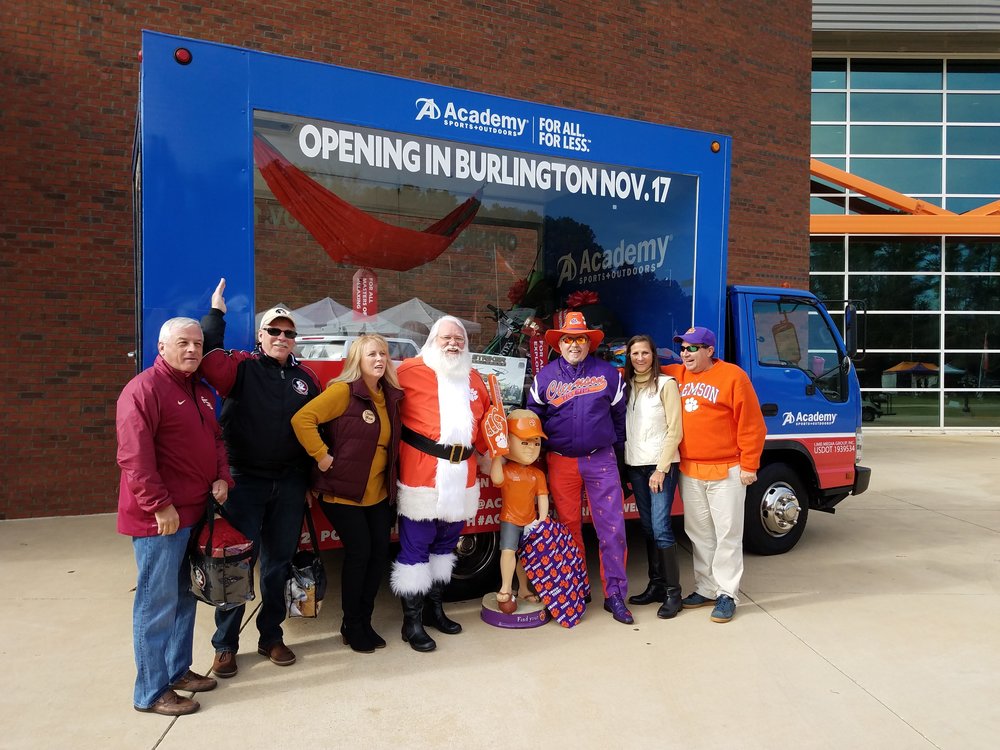 We just wrapped up a three-truck tour for Academy Sports and it was one of our favorite programs of the year. We love to build out "mobile showrooms" in our glass box trucks, and when we get cool items to display like they sell in Academy Sports stores, it allows us to take the creativity to another level. But what makes a program really special is when the people involved in a big tour like this are just great to work with overall. This group stepped up big-time in the face of some major challenges. And not "normal" tour challenges, but "historic" challenges.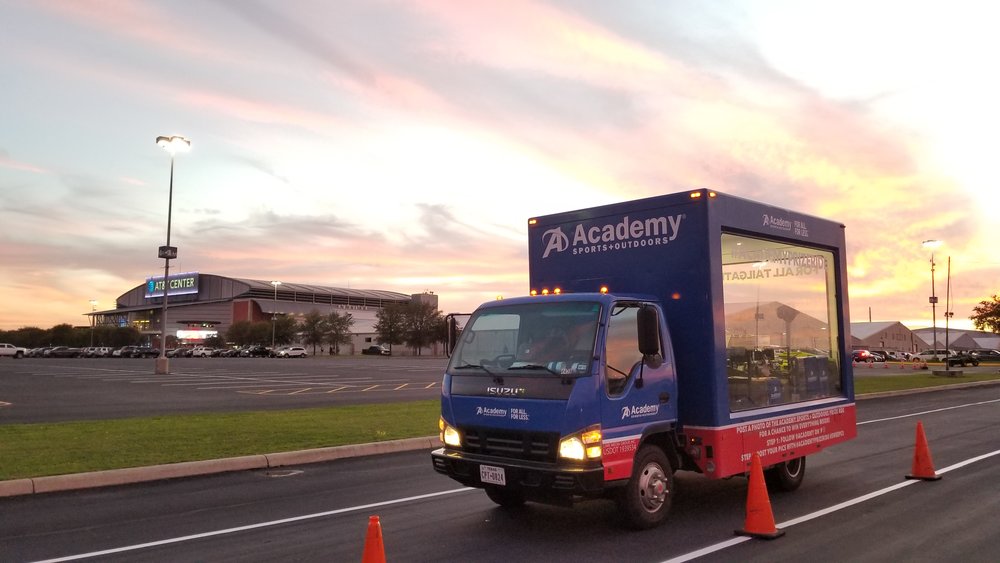 As we were finalizing the tour details with our friends at Bespoke Sports and Entertainment (the agency for Academy Sports and some of the best marketers in the business), hurricane Harvey was growing in size and strength and on an uncertain path. Right as we were about to launch, Harvey hit Texas. Academy Sports, based near Houston, TX, suddenly had a lot to deal with, including the safety of their employees, the people in their community, and a lot of stores in the affected areas. The people at Academy Sports really elevated their game by making their headquarters a command center for police, army and medical crews to support the hurricane Harvey rescue effort. At various times their offices had about 400 first responders and then around 700 army and FEMA workers. That was truly a great effort by some caring people!
After the rain went away, the tour was in full swing in three areas of the country: the southeast (North and South Carolina, Georgia and Florida), the mid-west (Missouri, Kansas and Kentucky) and Texas. We changed out our displays every market to promote Academy's vast instore offerings in each region. Football, exercise and outdoor activities were the key themes for our displays. We activated at local colleges, football camps, parks, and other high-traffic areas.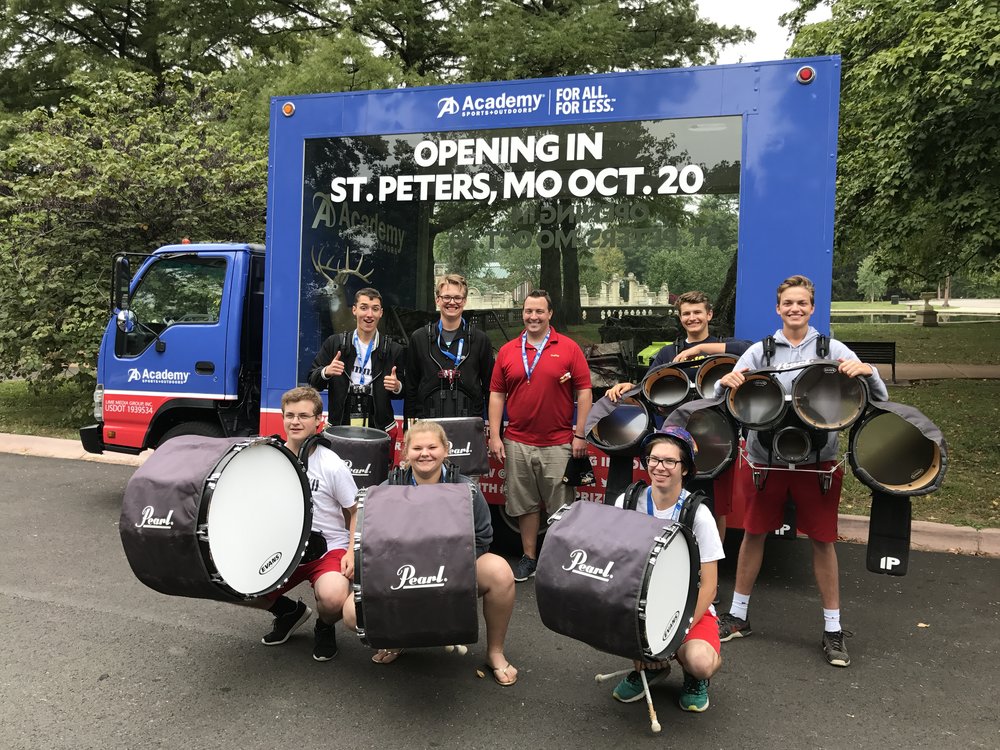 There were also a contest where consumers could win the entire contents of the truck. Entries we're done via Instagram and Twitter.
Overall, we activated more than 100 days, drove over 25,000 miles and generated over 1.1 million visual impressions. There was also a major increase in the social media impressions and we generated a ton of exposure for the new store openings in these areas.
As we now head into the Christmas season, we want to give thanks to all the people we met and worked with on this program. Thank you, Academy Sports and their incredible associates, Bespoke Sports & Entertainment, the Lime Media team that worked on this program, and a special thank you to all the people that came out to the events and activations. We hope you all had as much fun as we did.
And don't forget to shop at Academy Sports this Christmas: www.academy.com!