It's official, Millennials have outnumbered all (living) generations. They are taking over 80% of the population. You're probably asking "why is this important?" Well, TWO THINGS. One, they are a vital marketing target. Two, they LOVE to travel. Millennials are constantly on social media and guess what they are doing when they are traveling? POSTING THEIR EXPERIENCE! Experience is KEY for an experiential marketing campaign. Keep reading to learn how your brand can benefit during the fast-approaching travel season!
CRASH COURSE: What is experiential marketing?
Experiential marketing is a type of marketing strategy that is all about creating a positive experience for your consumer! Dive into the details about experiential marketing HERE.
Experiential Marketing can benefit any business such as:
Airlines
Hotels
Food and Beverage
Retail
And so much more!
THE TRAVEL BRANDS:
Southwest Airlines
Who loves to travel? WE DO! Southwest Airlines wanted to promote the Rapid Rewards program in an interactive and fun way. 206 Agency and Lime Media came up with the idea of using an Airstream to attract consumers. Residents of California were able to sign up for rewards on the spot and even spin the custom prize wheel. One way or another, guests were walking out with rewards in hand!
Airlines can use this way of connecting with their consumers directly. A positive experience will make your brand stand out from competitors. Check out the different assets your brand can use here!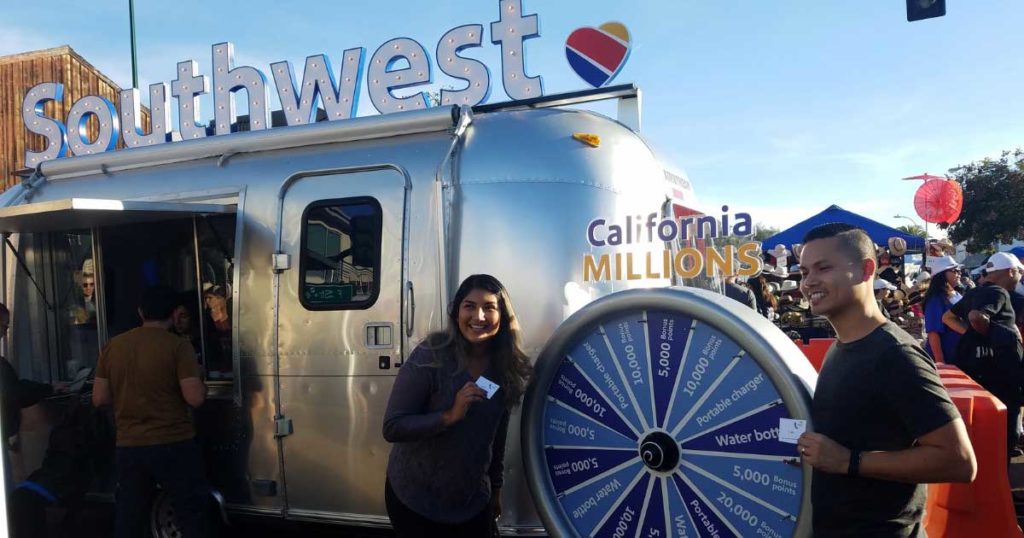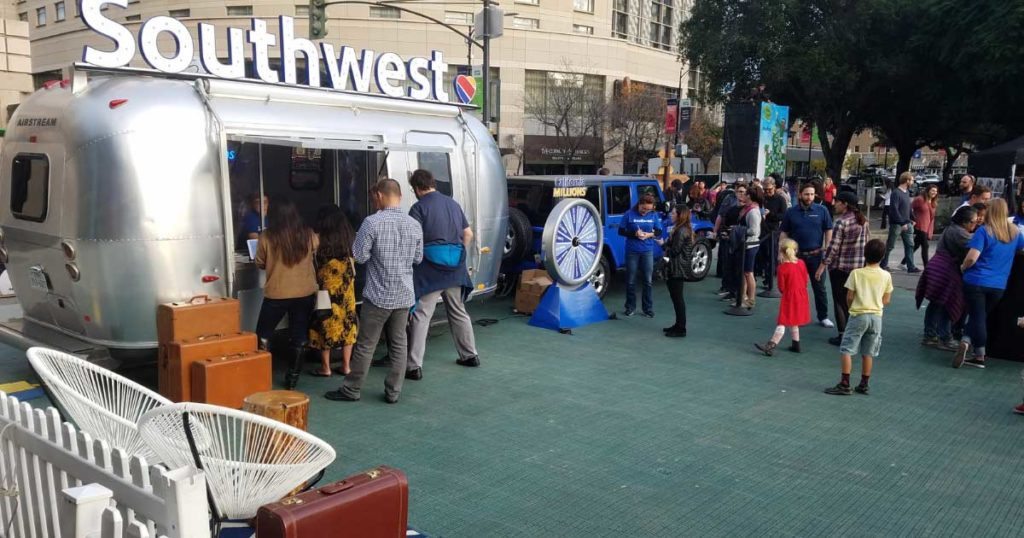 Boost Ice Cream
Imagine a warm summer day and you are ready for a refreshing treat, ICE CREAM! Boost Mobile wanted to create some cellular buzz and what better way to do that than with a treat. Lime Media was able to customize a food truck to fit the brand's needs. Boost Mobile ambassadors handed out ice cream and a bonus GIFT CARD for signing up. This was a fun and creative way to interact with bystanders and create potential customers.
POSITIVE EXPERIENCE + FUN = CUSTOMER LOYALTY!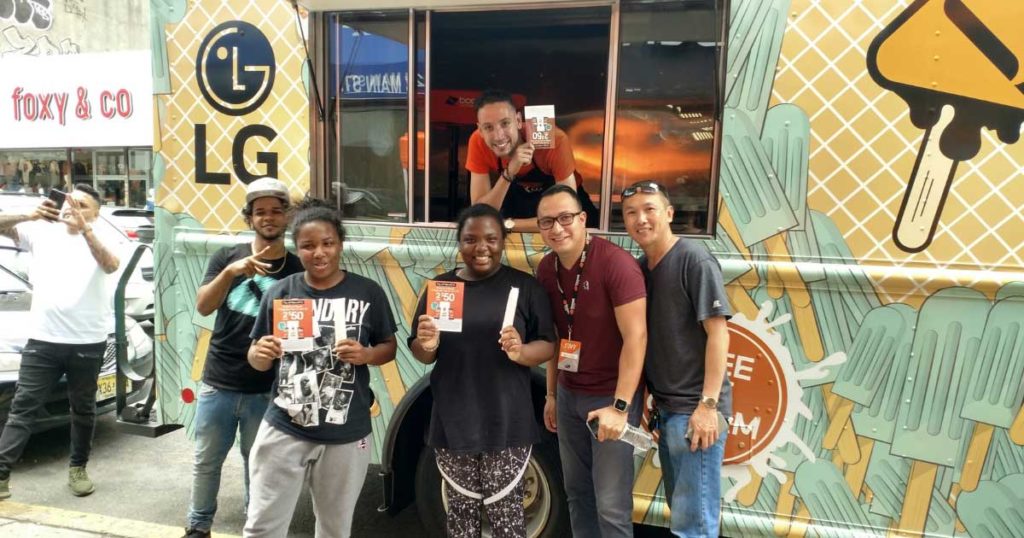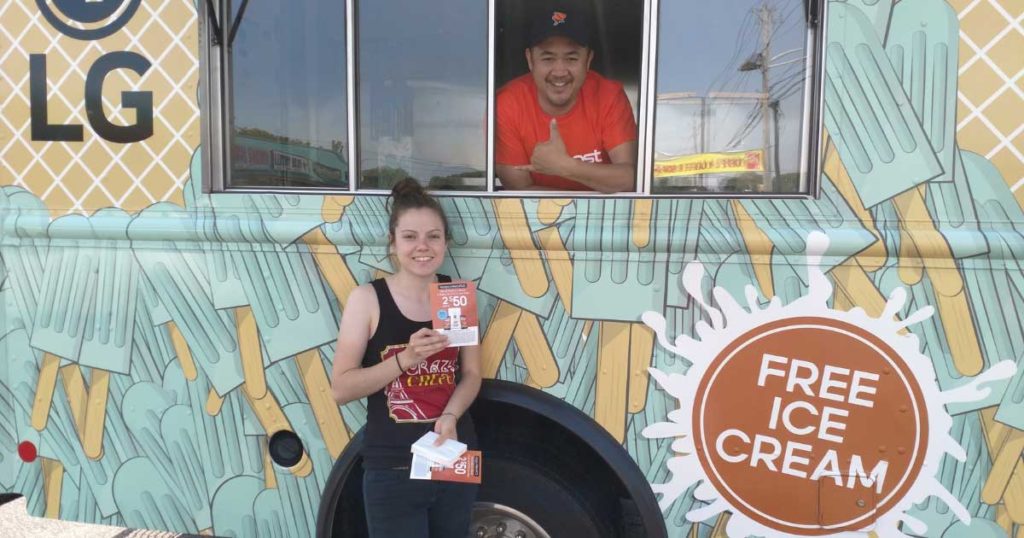 Sarasota Beach
You know the feeling when your toes hit the sand and the water? Visit Sarasota wanted Northern Midwest citizens to get the beach feel in the midst of freezing temperatures! GranDesign asked Lime Media to create a space where they could bring the beach to the consumers. A glass box truck was used and decked out with a sandcastle, sunset background, and other props to create the perfect beach scene. Consumers were invited to build a sandcastle to be entered for a chance to win a free Sarasota trip!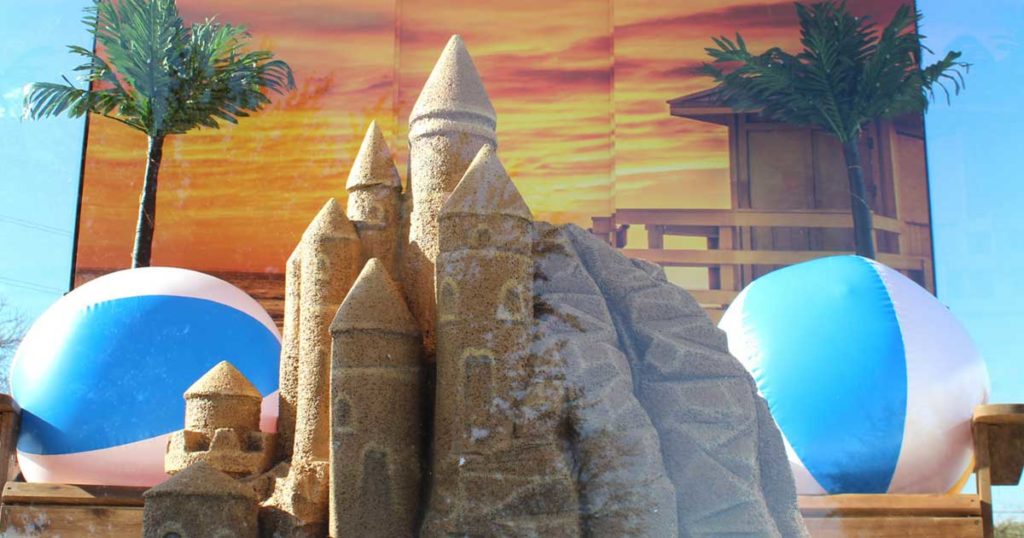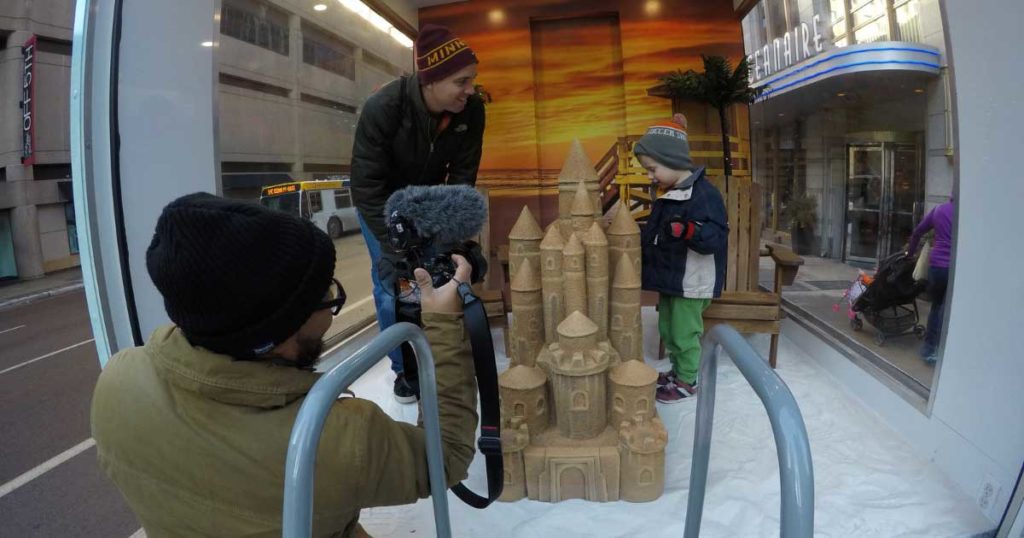 LandShark
Have you ever been inside a mobile hot tub? Not many can say yes to that question! LandShark wanted to promote its lager and create brand awareness by coasting down the streets of Key West, Florida. Sunbathers were invited to jump in the hot tub and take a stroll down the coast!
The motorized mobile hot tub was another fabrication success for Lime Media. This event was truly out-of-the-box marketing! Promoting your brand should be FUN FOR CONSUMERS. Remember the fun experience part we mentioned before? This mobile hot tub cruizer definitely created brand awareness and gained lifelong customers!
Holiday Inn Pancakes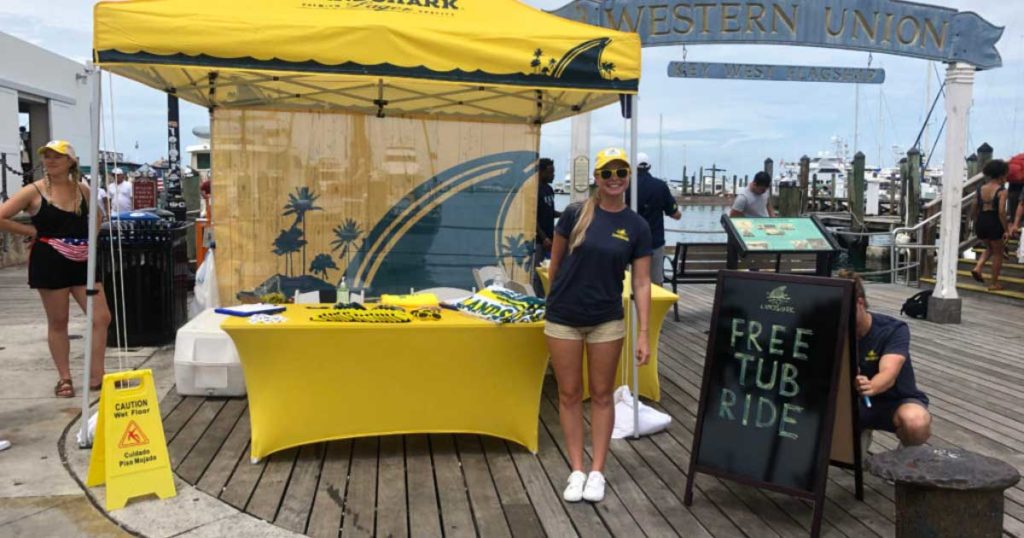 Take a selfie and watch that image show up on your pancake, ALL WITH THE CLICK OF A BUTTON. How cool is that? Holiday Inn Express launched the Pancake Selfie Express by incorporating freshly baked pancakes and a selfie bar to boost awareness of the free breakfast offerings.
Holiday Inn used one of Lime Media's step vans to hit the road and feed consumers across a 4,000-mile tour. This marketing strategy went above and beyond to create awareness of their complimentary breakfast.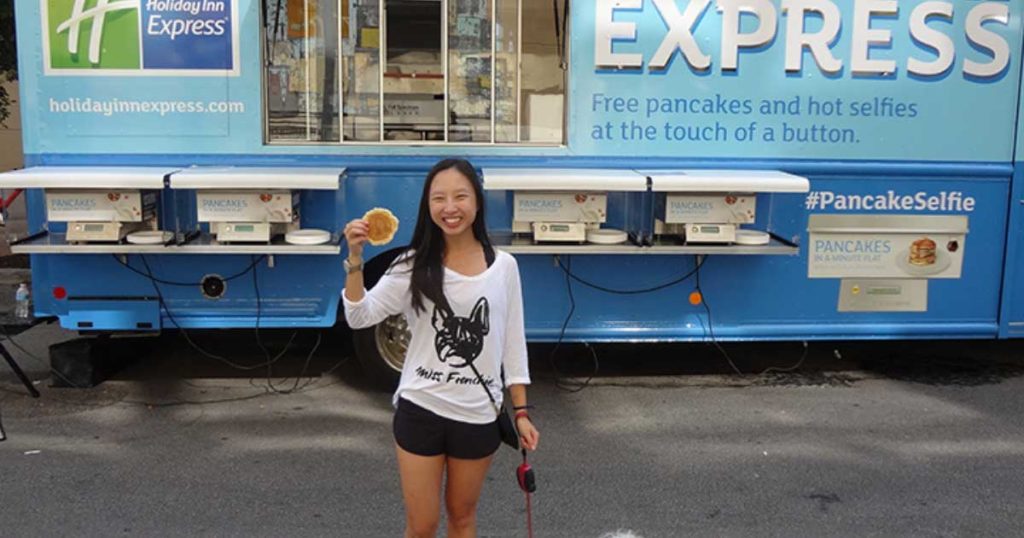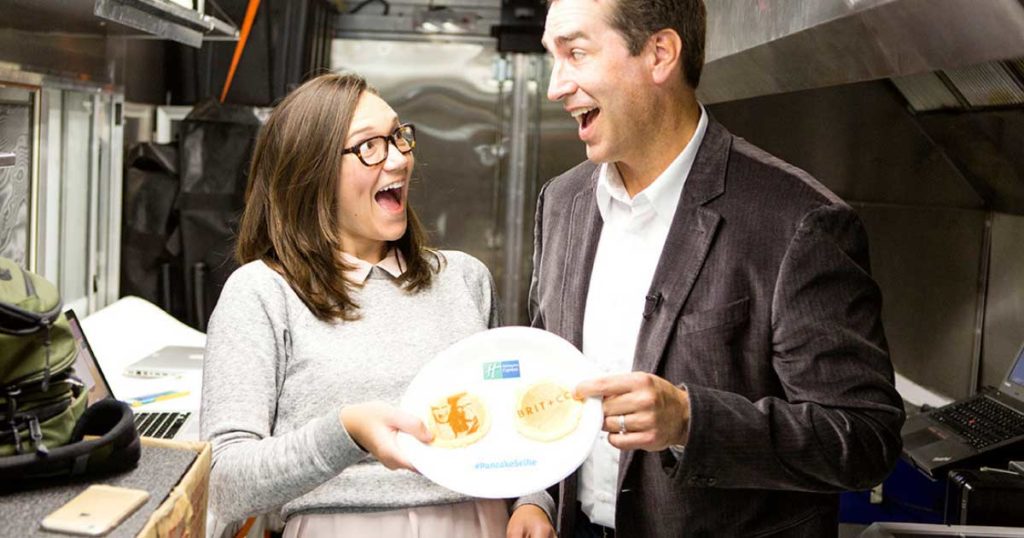 Tracker Boats
Nothing screams summer more than a boat on the waves. Tracker Boats needed a more efficient way to bring their product to consumers nationwide. They partnered with Lime Media to use a Smart Led Truck. They were able to customize the led truck by using a variety of images on each side of the vehicle. From sharks to boats to an ocean scene, you were able to see all that Tracker Boats had to offer!
An LED truck is a very efficient way to reach a mass variety of audiences, create brand awareness, and start conversations! Customize the content on all three sides to fit your brand's specific needs.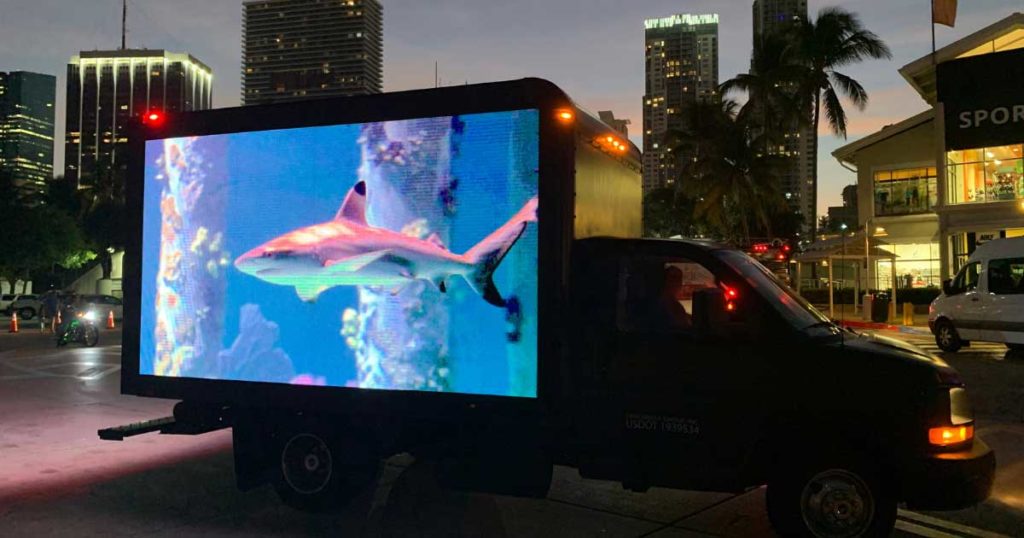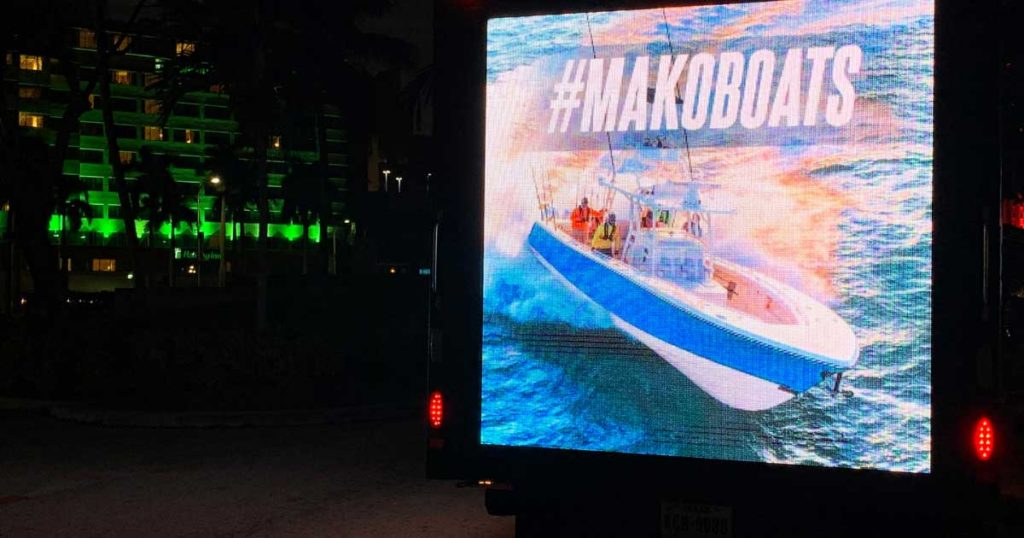 Malibu
Happy Hour on the road (SAFELY). Malibu needed to introduce a new flavor, Malibu Black, to consumers in a special way. They brought the cocktails directly to them. "Sip Easy, Enjoy MALIBU Responsibly" was the slogan for the entire campaign. They used one of Lime Media's Glass Trucks to showcase a party inside. Brand ambassadors interacted with the audience and invited them in to have some fun. This campaign had a Dia De Los Muertos (Day of the Dead theme) and you were able to snap photos using the props! Consumers also left with some snazzy glasses after the tour.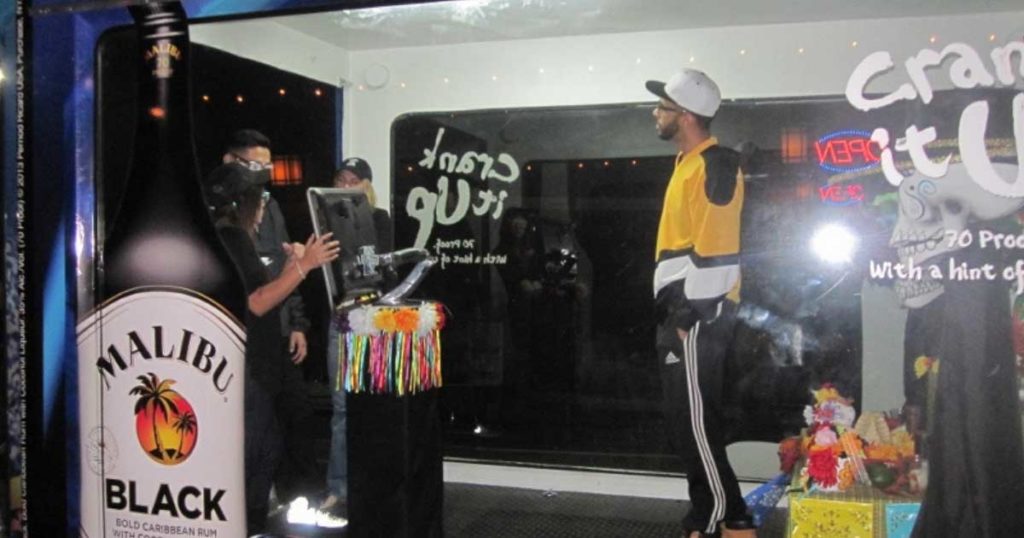 THE RECAP: Why is this important?
Travel season is a PRIME TIME TO PROMOTE any brand and to utilize the audience by providing an exceptional experience they will want to talk about.
"Millennials are drawn to experiences because they are unique, culturally rich, and offer the opportunity for a transformational moment. Even if it's just for a short while. That's why you find many of them traveling the world whenever they get the opportunity." ( The Shelf)
Your brand is more likely to be seen on social platforms such as:
Instagram
Facebook
TikTok
Snapchat
You get marketing and exposure without having to pay for the promotion! By simply providing the consumer the experience they deserve, your brand will generate word-of-mouth marketing. Sounds like a win-win if you ask us!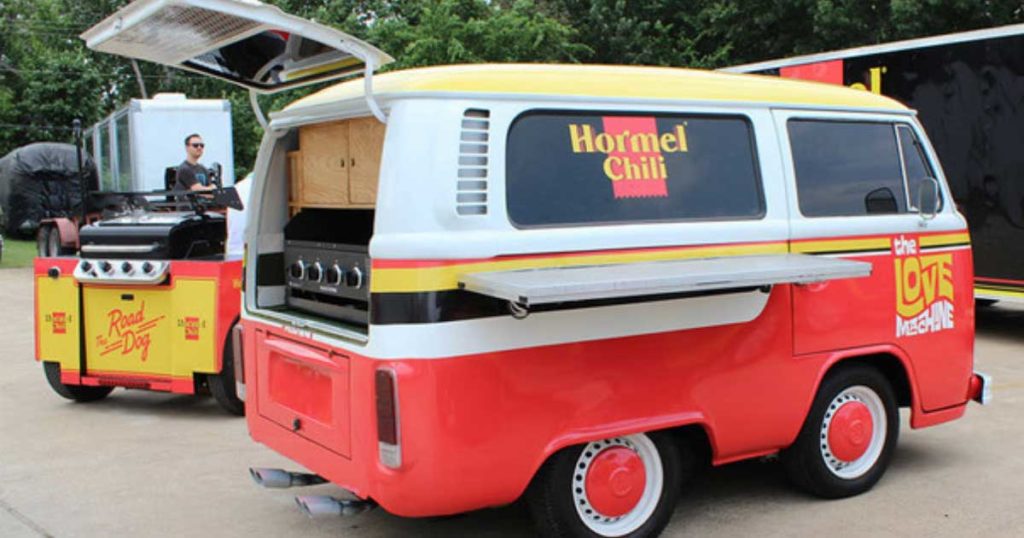 Lime Media is ready to tackle the heat with you. We offer a variety of assets that can be customized and used to fit your brand's needs. Even if you don't know where to start, our expert team members will ride the waves with you every step of the way. (See what we did there). Give us a call today or email us. Don't wait any longer to create the experience your consumers are craving! |(972) 808-5241 or email us at info@lime-media.com