Peloton Case Study
Every brand has a story to share. There's a mission, there are values, and there's a voice they want the world to hear. But how do they do it? That's where marketing comes into play. Marketing is the process of creating and promoting goods and services for a business. Sure, it sounds fairly simple, but it takes A LOT OF RESEARCH to do it correctly.
This week we want to introduce you to Katie Worden! She is Lime Media's Marketing Team Lead and has learned a lot about the marketing world.
"I've been with Lime Media for one year and four months. I worked with the company back in 2014 in a different role. God, then led me to teach elementary school for a bit, and then he very directly put me back here at Lime Media in the marketing role, right where I'm supposed to be."- Katie.
Katie is Lime Media's very own marketing and social media guru. She believes in the importance of marketing and enjoys the process of implementing a focused marketing strategy. That is exactly what we want to share in this blog today!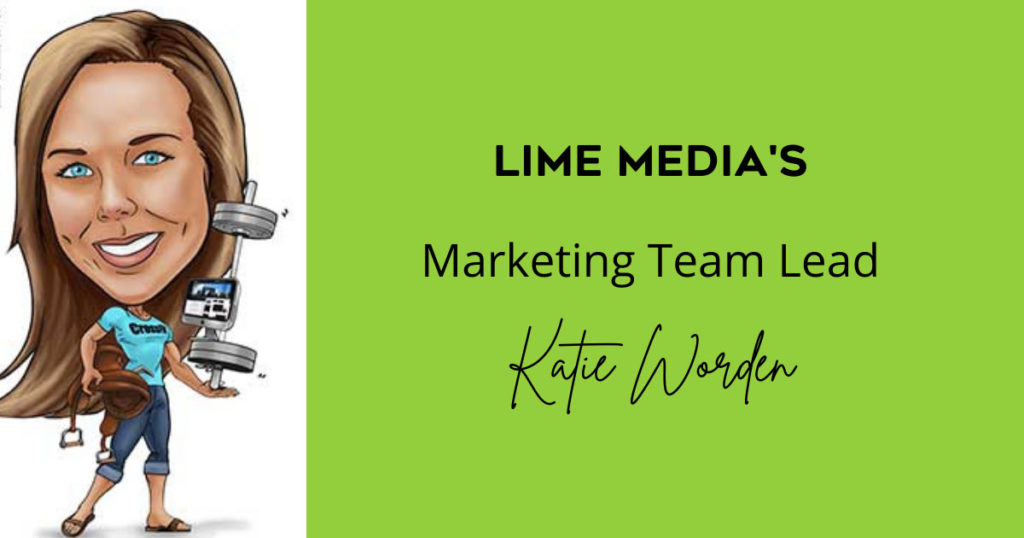 CASE STUDY: PELOTON
What's the Story?
This is the part where you tell the WHAT and WHY behind a brand. What is this brand? Why was this brand created? This is the chance to use marketing tactics to educate customers about your brand and product. Take Peloton, for example. They were on a mission to promote fitness and encourage consumers to reach fitness goals from the comfort of their own homes. Their mission statement is, "Peloton uses technology and design to connect the world through fitness, empowering people to be the best version of themselves anywhere, anytime."
What is the Brand's goal?
The brand has to narrow down the purpose, or goal, of a marketing campaign. It's best to be laser-focused when it comes to identifying the goal. Peloton's overall mission is to transform clients from the inside out in order to reach their full potential. What would a marketing strategy for this goal look like? There are two very important questions to ask when it comes to marketing.
How would you describe your customer BEFORE they buy your product?
How would you describe your customers AFTER they buy your product?
The agency R2C Group and Lime Media partnered together to give the client (Peloton) what they wanted, to promote their new bike to customers and inspire wellness transformation in a unique way.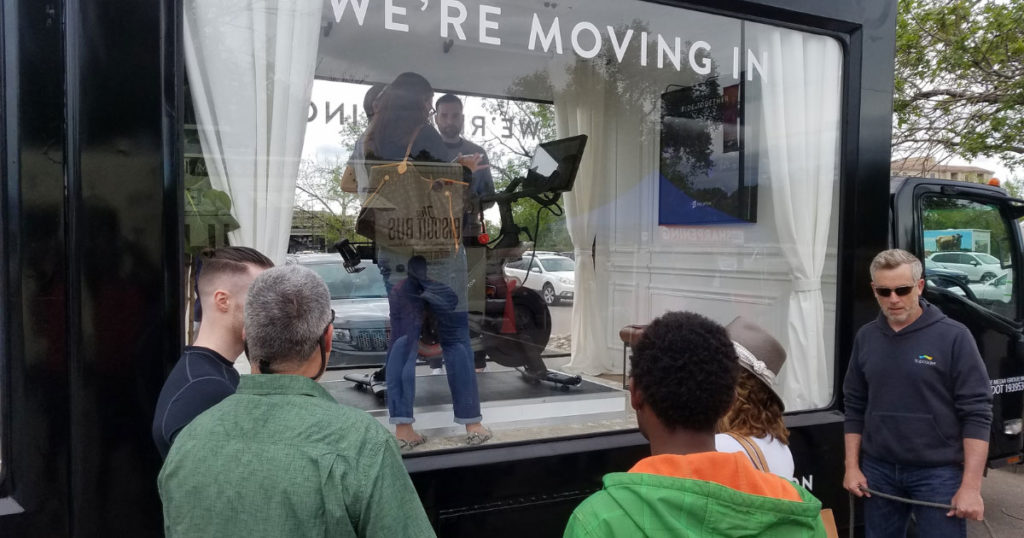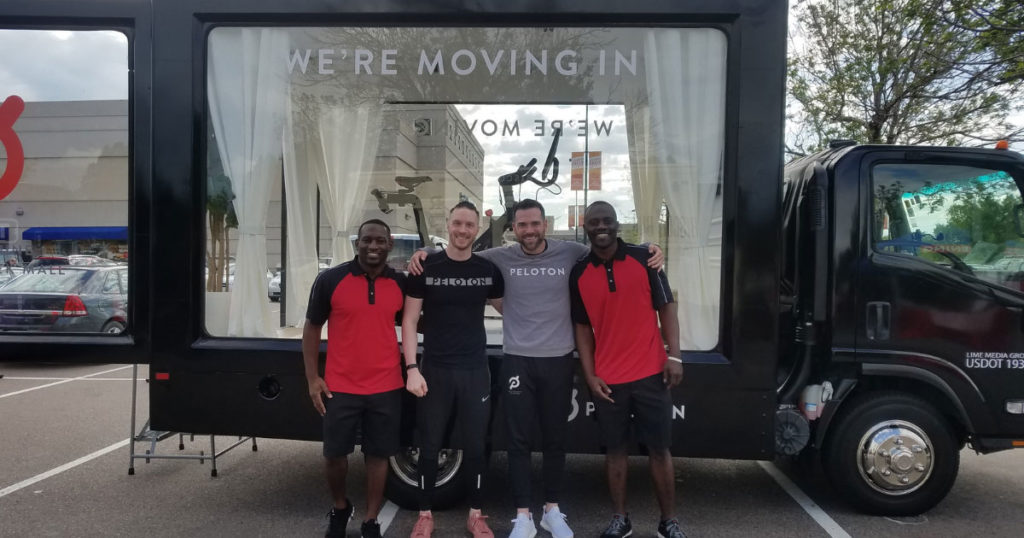 What are potential problems?
It's important to identify potential issues the consumer or brand may face. In this case, a customer might find it difficult to invest in a high-tech bike without trying it. They might question the worth of the product. They might wonder if they have time or even feel motivated to use it. How does Peloton solve this problem of consumer hesitance? By giving them a chance to try it so that they no longer have worries or questions. The brand needs to go the extra mile to avoid potential issues. The consumer needs to feel confident and empowered. The consumer needs to have ZERO questions in their mind of the value it will bring to their life.
What's the Plan?
Peloton hired R2C Group to create a different marketing experience. R2C group then turned to Lime Media to bring the out-of-the-box vision to life. If a customer is struggling with their fitness, Peloton wants to act as a guide to lead them to a healthier lifestyle. So the plan was to bring the bike to the consumer without a purchase. Lime Media created a Glass Box Truck that was designed to look like a comfortable living room. Custom crown molding, hardwood floors, an area rug, drapes, and house plants were all a part of the moving "living room." Driving traffic to store openings in Denver, Seattle, and Los Angeles was the goal with a full-scale event experience. Consumers were invited into the living room to test out the fully-functional bike in a live-streaming class with professional instructors. Peloton was able to show how easy and efficient their bike made it to exercise, RIGHT FROM "HOME"!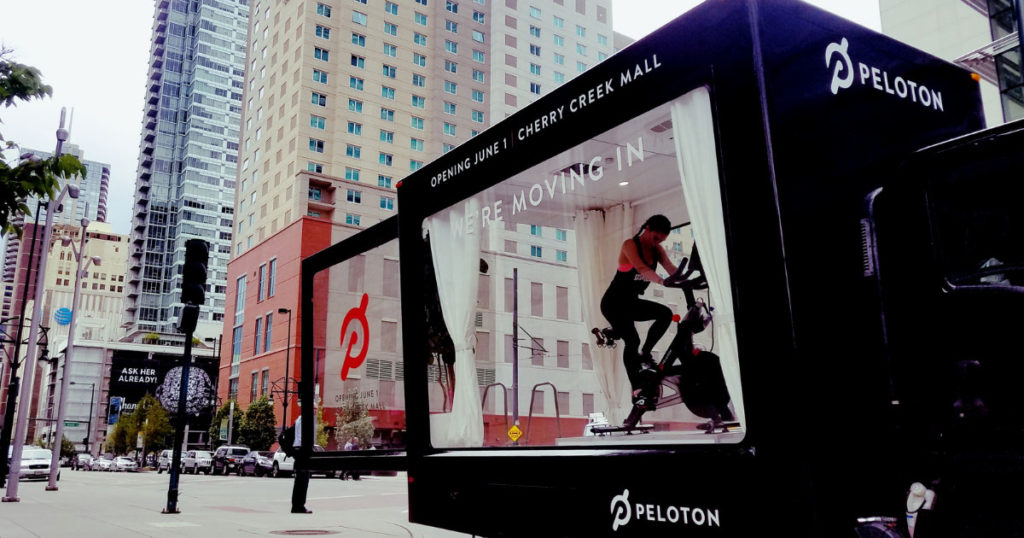 Taking Action!
"Great marketing inspires consumers to take action. If you knock it out of the park and provide them with an excellent and unforgettable experience, you can even inspire them to take immediate action. That's when you know you've taken experiential marketing to the highest level for your brand." -Katie 
Peloton needed to share a story that resonated with the busy mom, with the busy student, with the busy worker, and everyone who said, "I don't have time to workout".  So first THEY took ACTION with the glass box truck tour.
Now, what about the consumer? During this experience, how did a customer feel BEFORE trying the bike and AFTER testing out a Peloton bike?
BEFORE: They were sluggish, tired, and unmotivated. They wanted to get healthier but didn't know what to do and didn't have the time.
AFTER: They tried out the bike in a glass box truck outside of a store and loved it. They busted a sweat in a short amount of time and knew they needed to have a Peloton in their very own living room! They possibly even ordered one right then and there, taking IMMEDIATE action.
Providing an experience and allowing the consumer to physically try a peloton bike inspired a direct action. They knew they needed a Peloton because they felt motivated after being able to use it!
This is just one example of how EXPERIENTIAL MARKETING CAN HELP WITH ANY BRAND!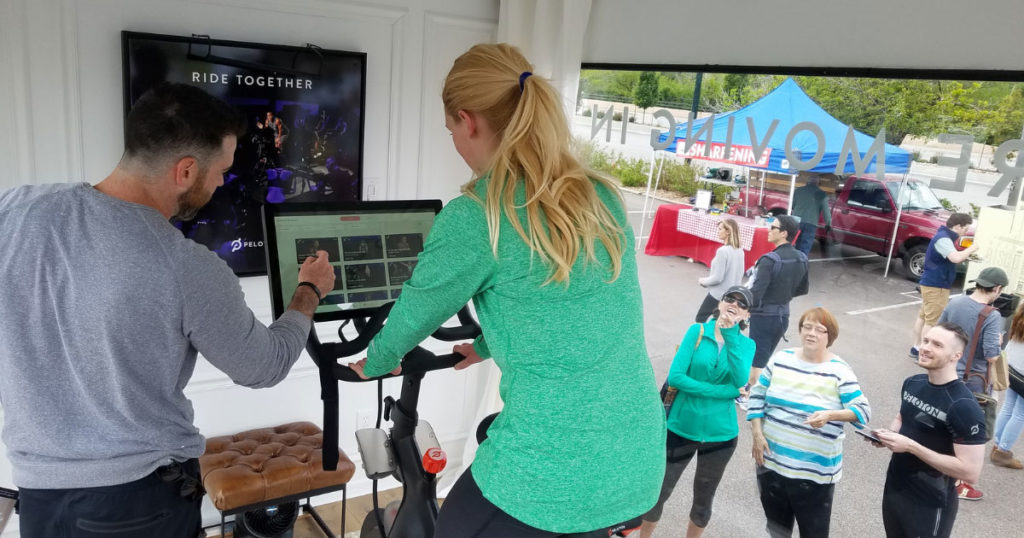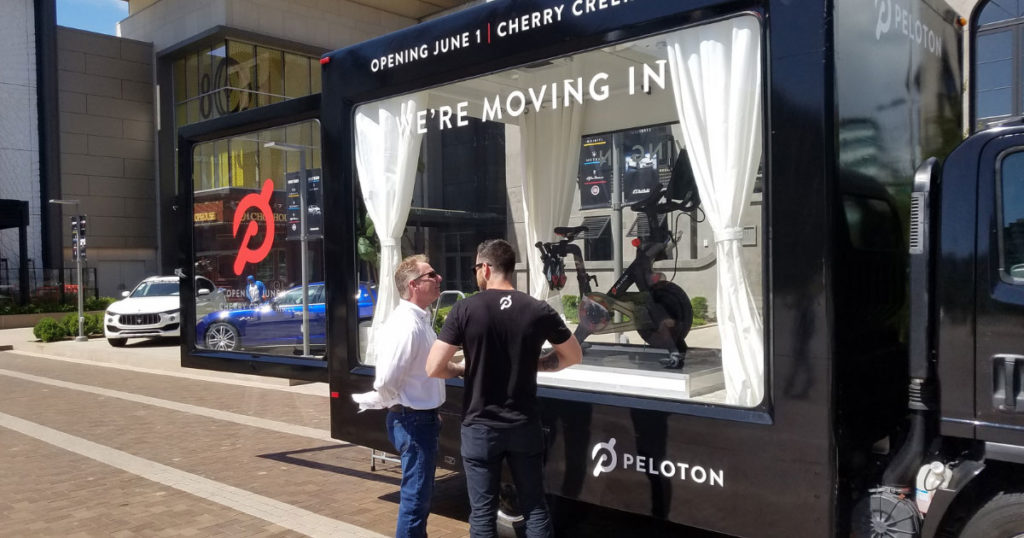 Are you ready?
Are you ready to take action? Are you ready to work with a company that will take care of you?
"Lime Media is such a fun place to work! It's fast-paced, projects are going in and out constantly, and the people are amazing. You have to always be on your toes and ready for anything. That's what makes it so fun. We have the coolest people here all with different backgrounds, experiences, and personalities. We all blend together to create some really amazing things for our clients."-Katie.
Lime Media gets the value of telling the story behind your brand. They understand WHY a brand needs to share its image but also HOW to share it. This is why Lime Media is your experiential marketing expert. Lime Media will dig deeper to provide the best possible experience for clients and consumers.