If 2021 has taught us anything, it's that things are constantly changing. Adaptability and marketing go hand in hand. We've learned a few tips and tricks that will help you be successful in the coming year by using experiential vehicles. An experiential vehicle can be a bus, trailer, van, airstream, or an LED truck. It can really be ANY vehicle! They are all used for one purpose; to market your brand.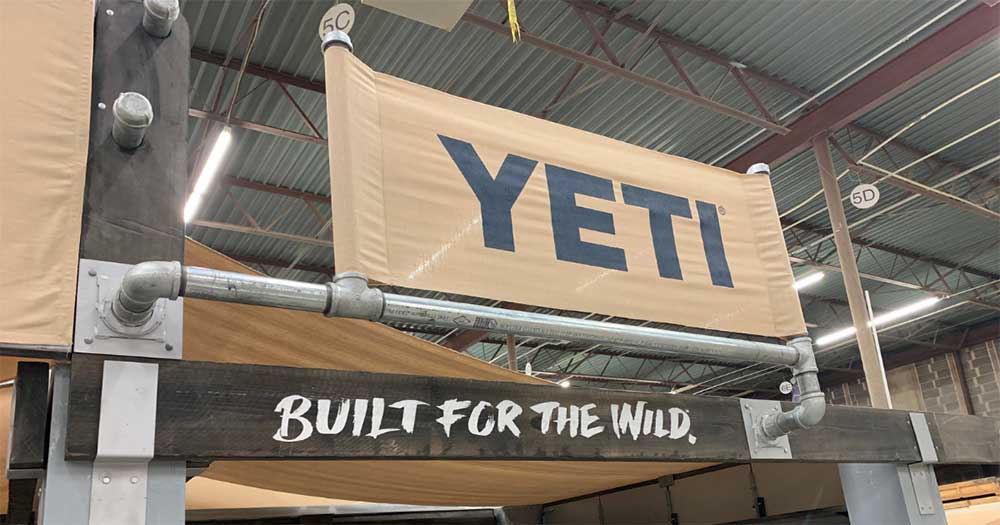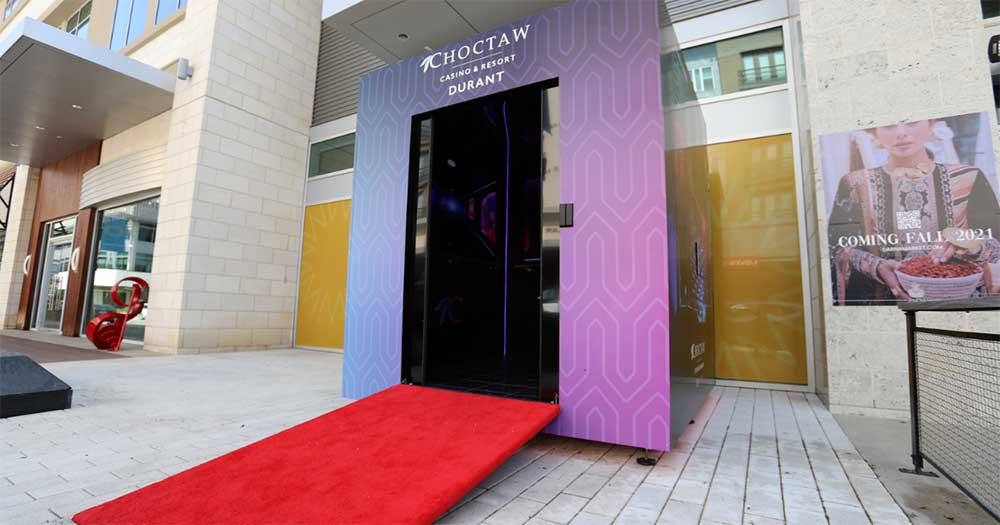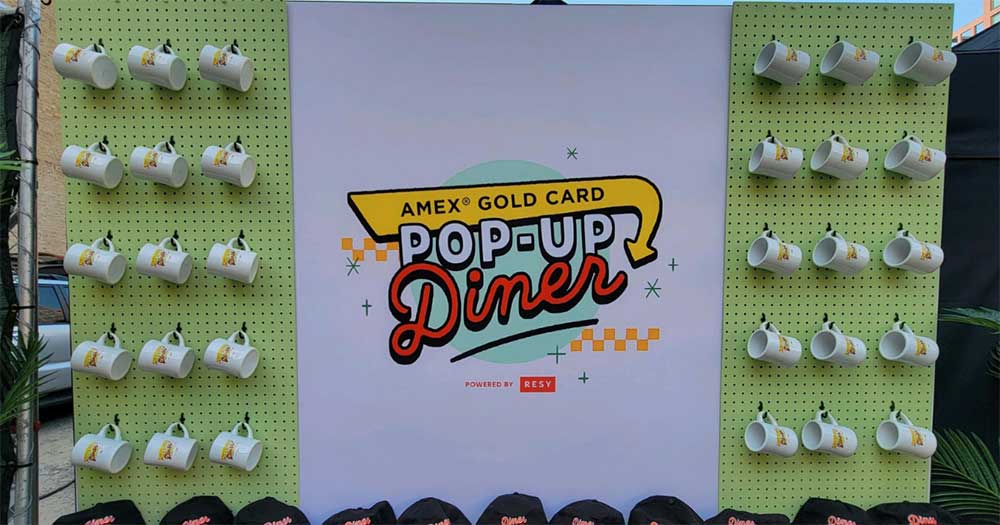 EXAMPLE 1: POP-UPS
Beat the competition by POPPING right in front of the eyes of your consumer. A pop-up is an asset at a temporary location used to represent your brand. It's a budget friendly option that is quick and easy to set up. Use it as a retail location or even a stop-and-sip!
Budweiser: Budweiser wanted to find a way to entertain Dodger fans, so we partnered together to create a custom pop-up filled with a motion activated "Home Run Derby" video game, along with a built-in photo op for social media sharing. The asset also featured three 55″ Samsung 4K TV screens, motion activated sensors, a fabricated TV facade, a branded tent and custom flags.
YETI: This pop-up was used as a retail location. Yeti wanted to create an experience that would feel like a brick and mortar storefront. We were able to recreate the in store feel at convenient locations in multiple markets for consumers!
Choctaw: The goal was to create an elevated experience and draw people to the upgraded resort, and we did just that! Pop into the elevator and teleport to Durant. Experience the upgraded casino and resort without any travel.
Amex Gold Card: This activation took dining to a whole new level! American Express and Resy partnered together to promote the Gold Card. Local restaurants were able to whip up their own version of diner favorites!
EXAMPLE 2: FOOD TRUCKS
We've all heard it before, the way to the heart is through the stomach. So let's give the heart what it wants, FOOD! Food trucks are the perfect way to market your brand by giving out samples with an out-of-the-box experience. Provide a fun area with yummy treats that people will surely remember.
White Claw: Step one: get a glass truck. Step two: fill it with white claws. Step three: drive around and show off your brand!
Cinnamon Toast Crunch: This was a sweet campaign. A step-van was used to create a cereal-box-drive thru! Customers were able to swing by and pick up a delicious breakfast.
Uber: Picture this – A double decker bus, turned into a restaurant. This bus was fully customized from head to toe. Customizations included an awning, lighting, dining tables, chairs, passenger seating, kitchenette, tile and woodblock countertops, painted cabinets, a marbled stairwell and more. Perfectly suited to provide dinner for its guests!
The options to create a food experience are limitless!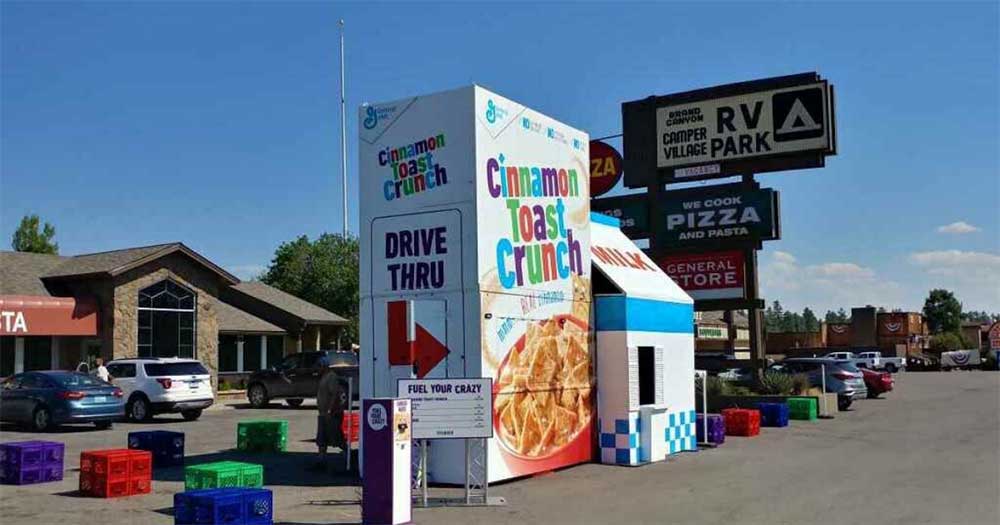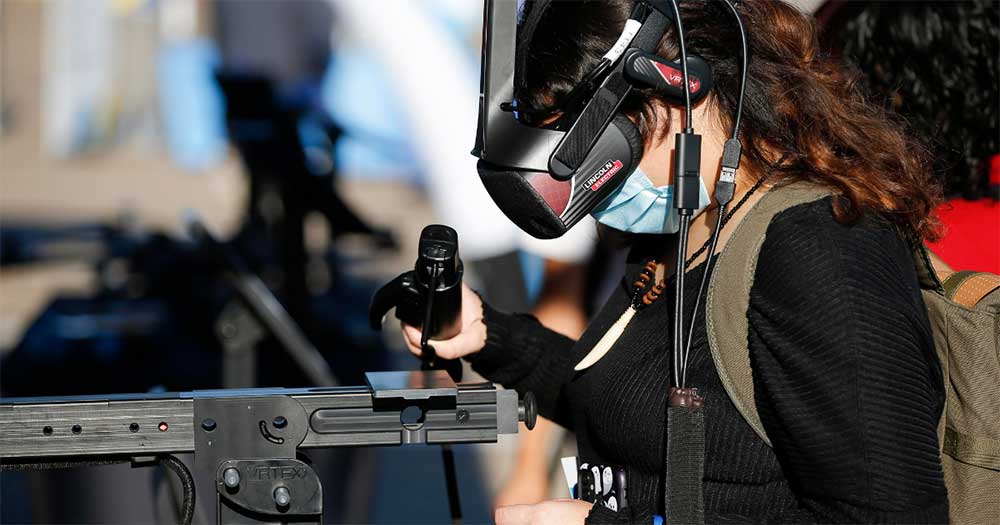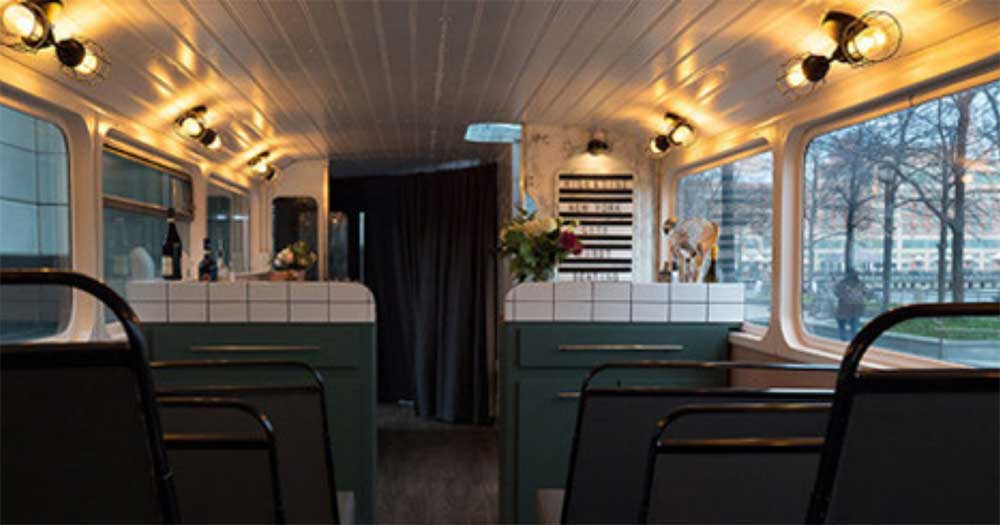 EXAMPLE 3: VIRTUAL REALITY
Technology has rapidly advanced over the years. 2022 will be no exception and we have what you need to stay ahead of it – VIRTUAL REALITY FOR MARKETING.
Advoc8: Their goal was to create relationships through experiences and we were here for the challenge. Virtual escape rooms were created using one of our trailers. Guests entered the trailer and immediately felt transported to a new location. The guests interacted with intricate technology in order to move from room to room. What a blast using innovative technology
DELL: We partnered with Dell to create a cross-promotion campaign to promote both Dell as well as The Amazing Spider Man! Dell wanted to promote new technology and showcase the Spider Man movie effects through their computers, virtual reality games, and tv's. The use of technology is unbelievable and creates memorable experiences for all users.
Ready Player One: This trailer was really a time machine that took you straight to 2045! The key is to grasp the attention of your audience, make them feel a part of the movie so they have no choice but TO HAVE TO SEE IT. This is the beauty of virtual reality, you are instantly taken to a new world so far beyond comprehension that you crave more. Movie buzz was increasing with each consumer's experience.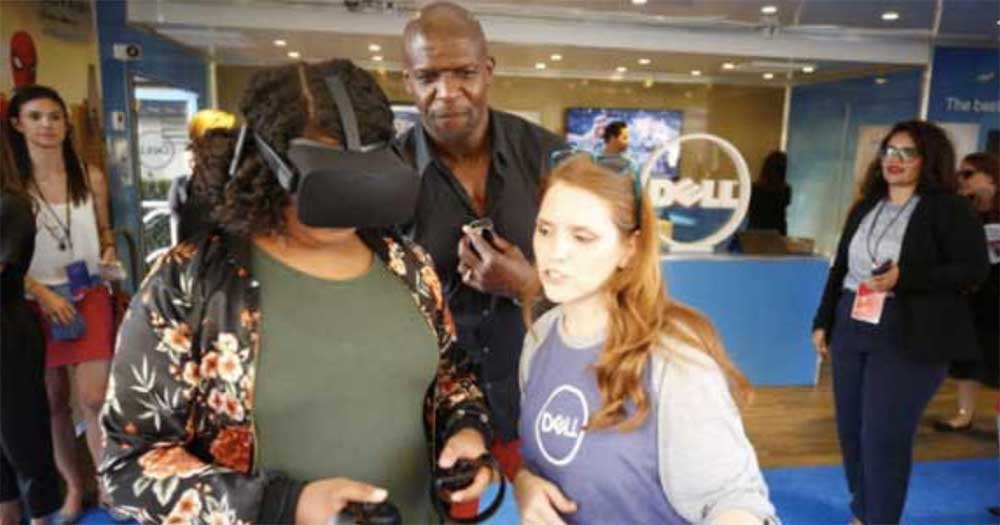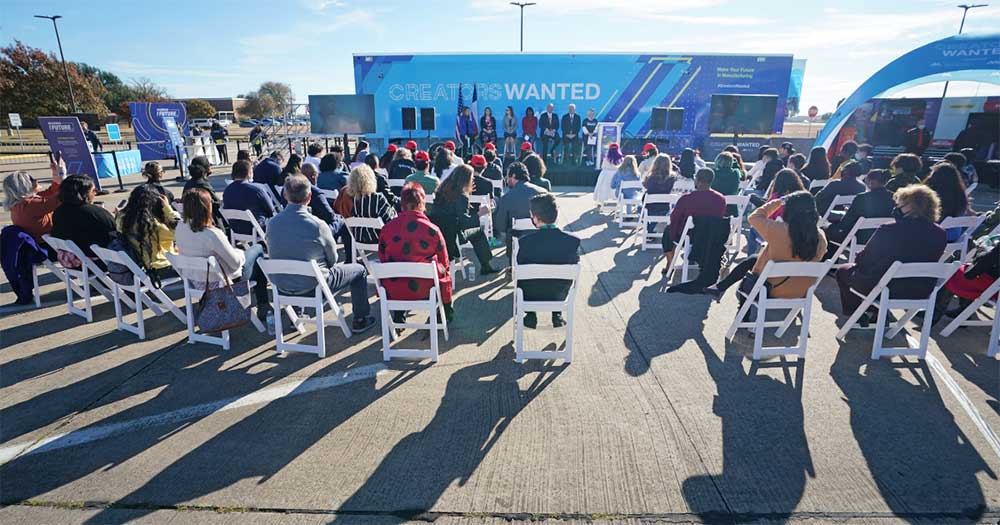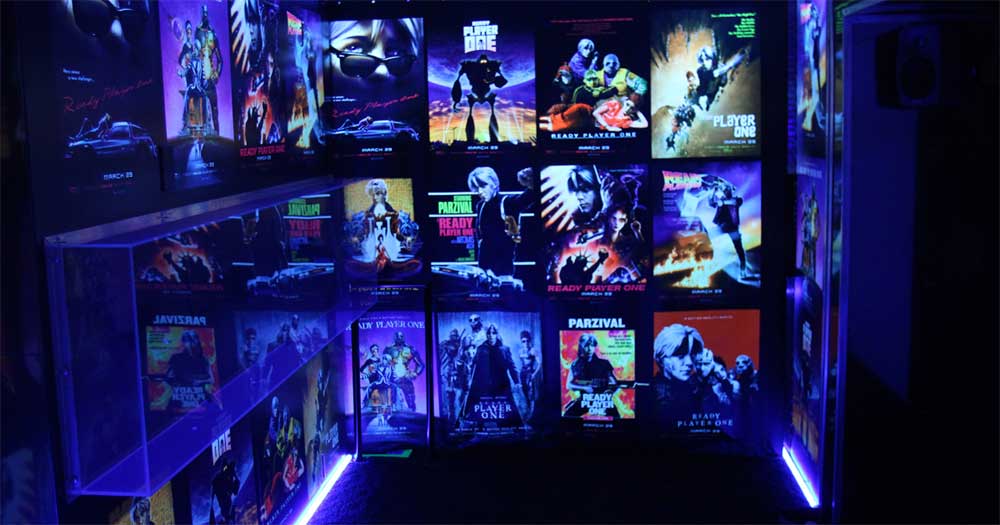 EXAMPLE 4: LED TRUCKS
Do you ever drive down the highway and see an LED billboard that changes WAY to fast? Or when you see a billboard but have to decide if it's worth a hard break to see what it says? Imagine being at a red light and that billboard is right in front of your face. You can't miss it. You can't unsee it. All you can do is read it and be drawn into the ad. This is exactly what our LED trucks do. They promote your brand everywhere it goes, whether it's on the road or at a standstill. You can stream separate content on all three sides of the truck- at the same time.
GoPuff: An LED truck was used to show off a food and alcohol delivery service. GoPuff wanted to create brand awareness by driving around multiple locations with just ONE LED TRUCK!
Movies: Dolly Parton hit the streets to promote her movie, Christmas On The Square! The key benefits of using an LED truck is the vast audience you will target!
Disney: Oh the place where dreams come true! Who wouldn't follow a Disney sign all the way to the ticket gate? We would! Disney knew that an LED truck would reach a larger audience as well as a higher conversion rate.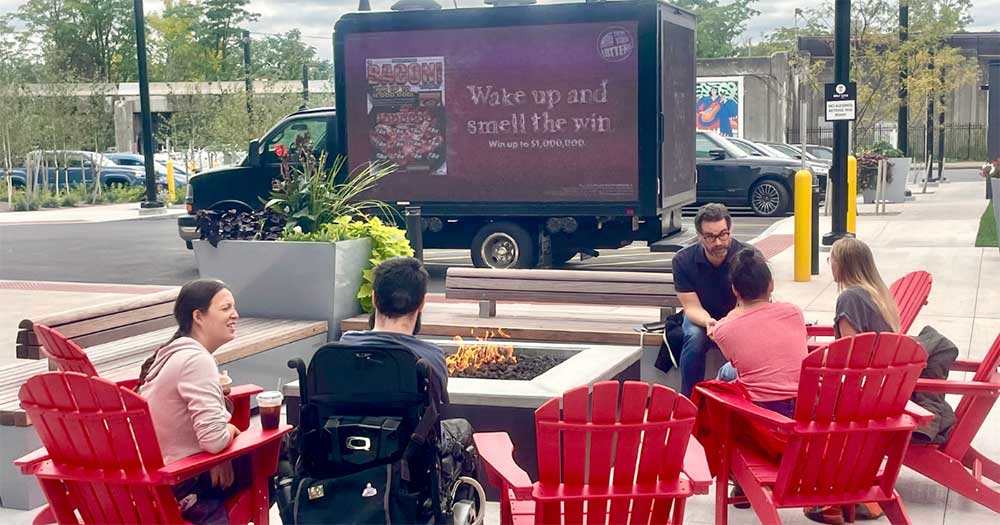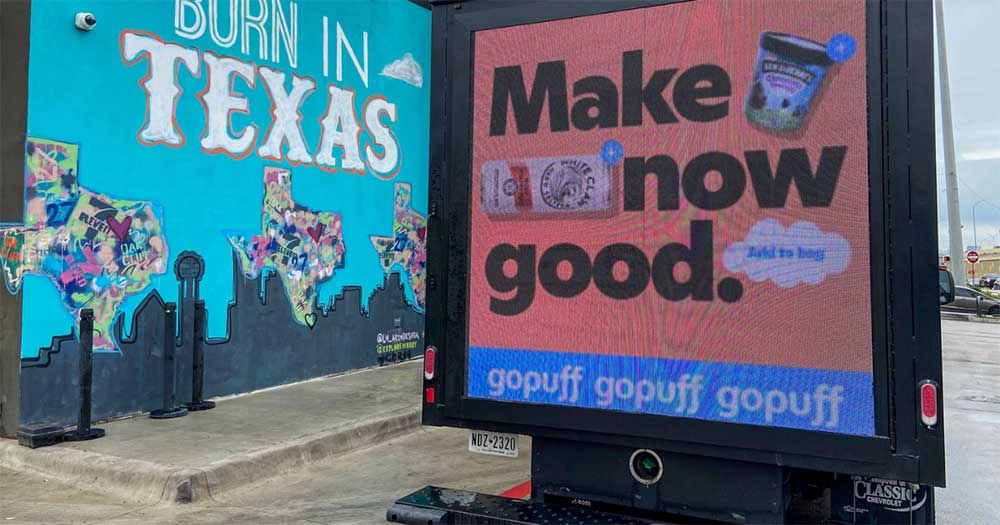 The name of the game is EXPERIENCE! Are you ready to create a unique one that will get your customers shouting from the rooftops? From food trucks, to retail, all the way to movie promotions, they all have one common denominator – a consumer that is ready to have a good time. If you have an experiential marketing campaign that just needs a little spice added, make sure to give us a call! We are ready to conquer 2022 with you.
Contact:
WEBSITE: www.lime-media.com
EMAIL: info@lime-media.com
PHONE: 972-808-5241.