How Experiential Marketing Helps Customers LIVE and FEEL Your Brand First-Hand.
The term marketing event can be read, seen, and heard in any business environment. These events have become a true brand experience. An experience where audiences become connected with a brand. An experience where they obtain a positive or negative image of the brand. In today's world, it's important for marketers to focus on how consumers EXPERIENCE their brand just as much as how they perceive them.
Experiential marketing is also known as "the marketing of emotions." This type of marketing is based on provoking feelings and emotions within the consumer so that they associate those feelings with the product or brand. The goal is to link the feeling, hopefully a positive one, to the brand. The term has even made its way into our dictionary and has become almost an essential term when referring to the more creative side of the marketing world.
This trend became so popular that more and more brands have incorporated it in their marketing strategy. 70% of companies believe that experiential events are an essential element of communication and marketing. Businesses strive to create distinctive events that will make them stand out and help achieve their business' goals.
At Lime Media, we know how important consumer experiences are when it comes to the purchasing process and during the consumption of a product or service… That's why we create cool events that make your brand shine and stand out from your competitors!
Experiential event marketing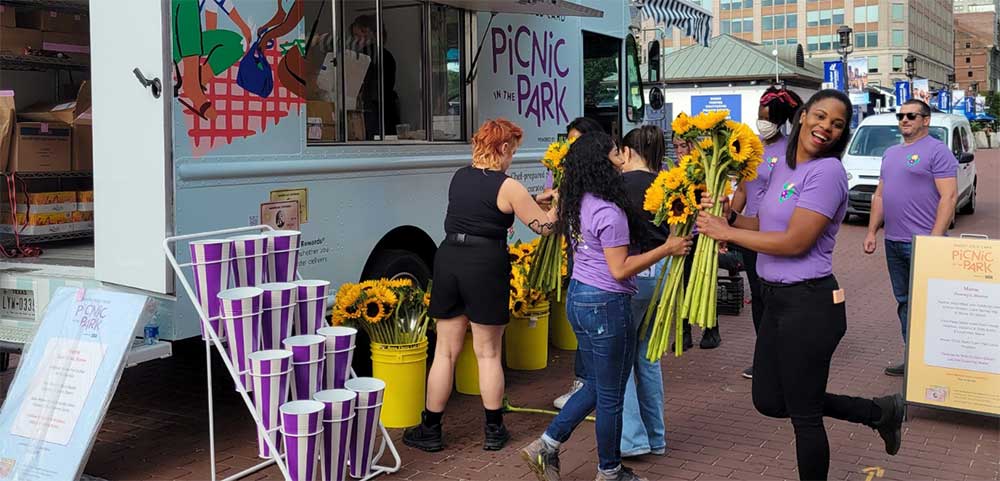 Events are one of the best ways to show the essence of the brand and create a bond that makes both employees and customers emotionally attached to it. But creating an amazing consumer experience isn't easy. You have to be intentional about creating something surprising, something special, different from the rest. It takes a lot to create THAT feeling.
The goal is to stop putting the focus on numbers and products themselves and put the focus on what the products make customers FEEL. CocaCola is happiness, RedBull is energy, Chanel is luxury, Audi is safety. What does your brand communicate? Or rather, what do you WANT it to say?
Answer that question, and then we can start working to create the perfect event. The event that attendees will remember forever. The sensations they have during the experience will be those that they will associate with the brand.
Experiential marketing can be divided into two branches. Branch one – an experience at the point of sale, aimed at delighting the customer, and branch two – a promotional experience, to capture consumers among a wider audience.
Experiential marketing at the point of sale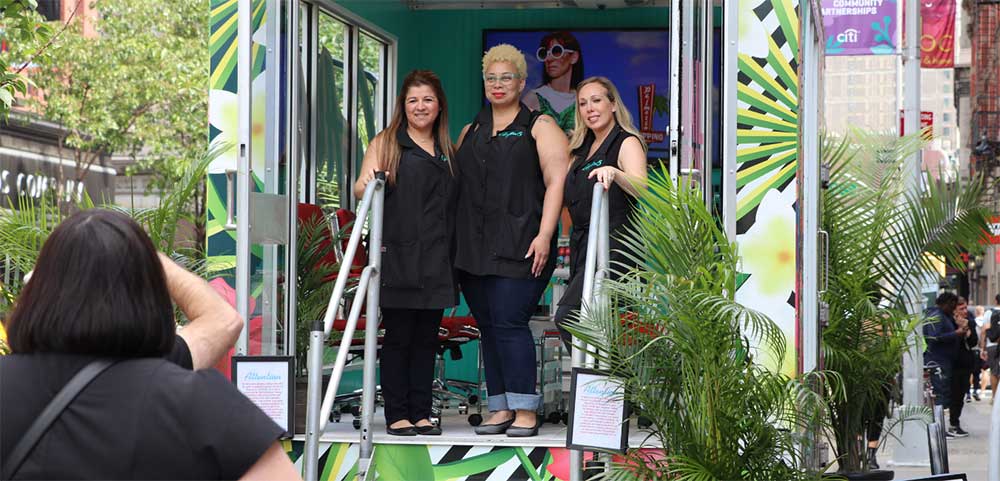 This kind of experiential marketing takes care of the consumption experience to make each purchase unique. All the details that surround the purchase process must be taken into account to build a feeling of gratitude or well-being that leads to repeating the purchase. An example of this can be offering unexpected discounts when paying, the possibility of participating in a draw for a prize, or creating an activity that makes the client feel special.
For example, if the product being sold is a camera, the brand could offer customers to participate in a workshop to learn the basics of photo composition. This way, they will live a complete experience and the brand will be able to last in their memory for a long time.
A good option is to appeal to the customer's senses: smell, sight, touch… For example, you could offer a snack to customers that are waiting to be served with the goal of turning a regular purchase into a different experience. In Result, you make them feel cared for and treated well by the brand.
Promotional Experiential Marketing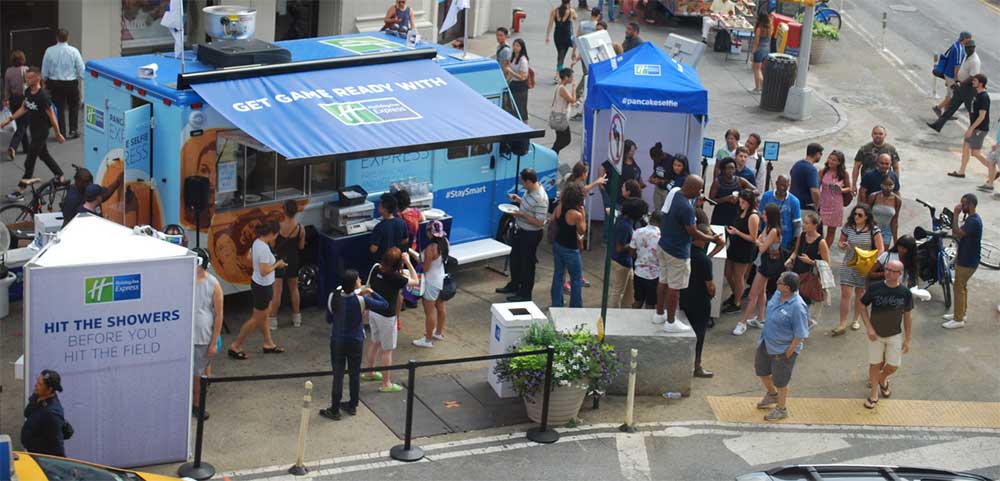 Another way to create experiences for consumers is to use street and mobile marketing vehicles as a stage. A sure way to make emotions arise is to use guerrilla marketing when creating your campaigns. Surprise your consumer or provide unconventional interactions in order to promote a product or service. Install interactive screens, offer impromptu concerts, customize or even install street furniture! At Lime Media we do it ALL!
These are all experiences that put the consumer as the protagonist, the main character within his or her own experience. This will lead them to share the experience with family, friends, and even entice them to snap a photo or video for social networks. While the experience is only being lived out by a few people, it can become global by its diffusion on the net and create FOMO, Fear Of Missing Out!
In short, creating a positive experience will be the perfect introduction to attract new customers or to retain them.
So, How can Lime Media create emotional involvement in events?
We immerse your customers in the heart and soul of your brand with experiential marketing programs and events. We get them to fully immerse themselves in an experience that reflects all your values. We create strong and lasting connections that build brand loyalty and influence the decisions consumers make during the purchasing processes.
Although there are many ways to get emotional involvement, here are some of the things we like to do with the experiences we create:
Create an event for all five senses.
Personalize: adapt to the attendees so they are the center of attention.
Creativity first and foremost: get the wow effect.
Add details that make them remember the event for a long time.
Photo-worthy: make it easier for them to take a photo and/or video to preserve the best moments and SHARE THEM
Enhance networking and interaction.
As an experiential marketing agency, we connect you directly with your clients with experiences that create emotions in your target audience. We turn your customers into your best ambassadors and later on they themselves will collaborate in sharing your message to the world because they are moved by their feelings for your brand.
Our company creates an experience that connects and generates long-lasting relationships with your clients. We will not only get them to like your brand, but we will also get them to LOVE it! Forget about #followers and get ready to start creating #brandlovers!
At Lime Media, we make sure that everything remains under control by minimizing any type of unexpected situation, so you can have all eyes on your business while your customers are having fun at your event and falling in love with your brand.
We look forward to talking to you and creating an amazing experience for your brand and your consumers! Contact us today and let's have a discovery call where we brainstorm and come up with ideas for your next experiential marketing program or event.