We are very pleased to announce our attendance at the Experiential Marketing Summit 2019 in Caesars Palace in Las Vegas, Nevada. With an incredible number of top global brands, marketers, and creatives in general attending we are absolutely excited to share a deeper look into our expertise around visually dynamic and immersive consumer engagement programs.
If you'd like to connect with us during the summit, please feel free to stop by booth #200 or schedule a one-on-one session.
WANT TO MEET? SCHEDULE A ONE-ON-ONE SESSION!
THURSDAY MAY 16 AT 2:00PM IN ROOM OCTAVIUS 17-19
TACTICAL XM SOLUTIONS
As leaders in Experiential Marketing, we acknowledge engagement is the ultimate connector of a brand. Connecting directly with consumers, utilizing multiple disciplines, makes the difference today. Engaging where they live, work and play on their terms, experiencing your brand, results in a visceral response that delivers quantifiable results. Hear how engagement delivers for brands and how it will deliver for you and your brand too.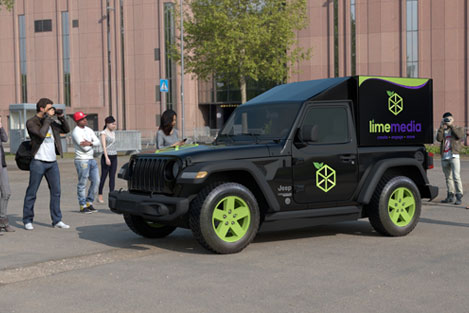 ABOUT HEATH HILL
Heath is the President and Founder of Lime Media and owner of the nation's largest fleet of assets to repurpose and deploy for agencies and brands across the US and Canada. For the last 13 years, Lime Media has worked with the biggest and best brands including Mc Donald's, AT&T, Disney, AB InBev, KIND and an endless list of agencies along the way. He is a gifted Ideator with a get it done attitude. He finds a way to get your message delivered when others spend the same time and effort explaining to you why it can't be done. When the timeline is too short, the budget too small or the project too big he is in his element. He thrives in high-pressure situations where you find his best and brightest ideas and his passion for his work. These attributes have allowed him to build the biggest sampling company in North America for McDonald's and ideate and fabricate over 175 assets in 2018 for AT&T's Mobile Popup Retail initiative. Heath is also passionate about giving back. He is on multiple non-profit boards and advisory committees and has made it his mission to equip other business leaders to give back to causes that are impacting the world.