It's difficult to engage consumers in the era of the eight second attention span, but it's not an impossible mission. When done right, experiential marketing is a strategy that engages consumers to form memorable, emotional connections with a brand to foster customer loyalty and improve customer lifetime value. Here are five inspiring experiential marketing examples on how brands are engaging consumers and leveraging interactive experiences.
So, what is experiential marketing?
Experiential marketing is all about direct engagement with consumers and creatively interacting with them in a memorable way. It's also known as engagement marketing, live marketing or participation marketing, and is often lumped into event marketing—even if it's a far-cry away from traditional conferences.
Though some experiential strategies involve live events as we typically think of them, others can be one-off installations that only last for a few hours. Whatever the format may be, experiential marketing has proven to boost event ROI and is a crucial strategy for marketing executives.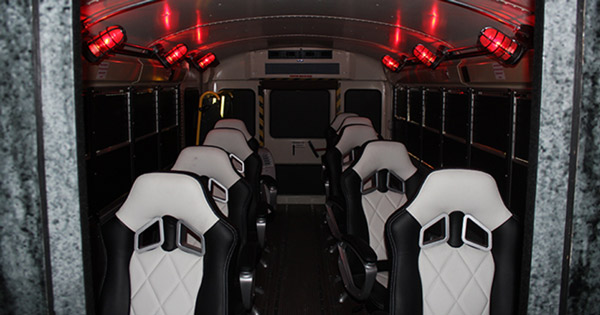 1. Warner Brothers "IT"
Consumer's worst fears came to life with this 4D VR experience for the movie "IT". GranDesign loves to dream up big ideas, and we love to bring them to life. In this case, the dreams were nightmares. The experience starts by being shuttled into the bus in a custom built sewer pipe complete with a fog and mist machine, lighting effects and sound effects. Once the creepy reel of the laughing Pennywise is over, the small group moves into the VR room. Our VR room was equipped with 8 full motion chairs, VR setups and the spooky lighting to go with it. All consumers have a simultaneous experience of being in the sewers with the famous Pennywise clown. This experience was not for the faint – hearted!
Main Takeaway: When you can, engage as many of the senses as possible for a thoroughly immersive experience.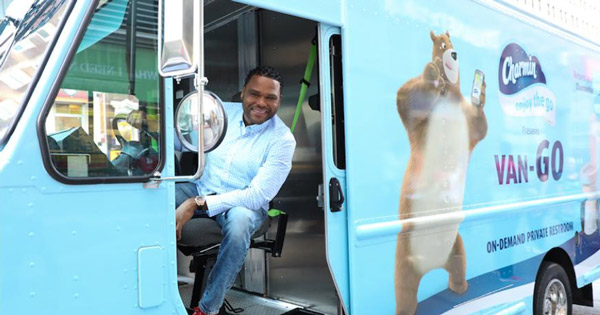 2. Charmin
This PR program made a big splash for Charmin! New Yorkers have always had a hard time finding a clean comfortable place to make a 'pitstop' on the busy street. Charmin came up with a clever solution to this problem, Charmin Van – Go. Two step vans were transformed into modern, comfortable, clean restrooms on wheels. Consumers in need could request one of these vans via Charmin's custom app. To help spread the word, influencers and bloggers were invited to share their experiences with the Van – Go's.
Main Takeaway: In addition to being entertaining, experiential marketing is all the more impactful when it offers something of actual value to the consumer, whether it be a free service or product.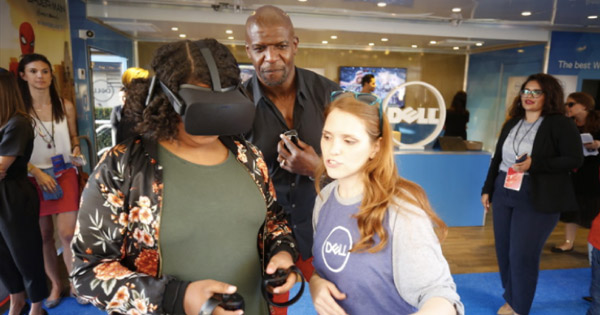 3. Dell & The Amazing Spiderman
To highlight a cross promotion between Dell and The Amazing Spiderman movie, we created a sleek, modern show room to highlight some of their most powerful and innovative technology. The truck was showcased on Hollywood Blvd. during the red carpet during th e premier of The Amazing Spiderman. Both consumers and movie stars had the chance to interact with some "Amazing" new tech. Consumers were invited to interact with Dells new VR capable laptop. Terry Crews stopped by to show off his gaming skills along side consumers visiting the premier.
Main Takeaway: Consider industries that your brand/product would normally be unassociated with and think of creative ways to join forces.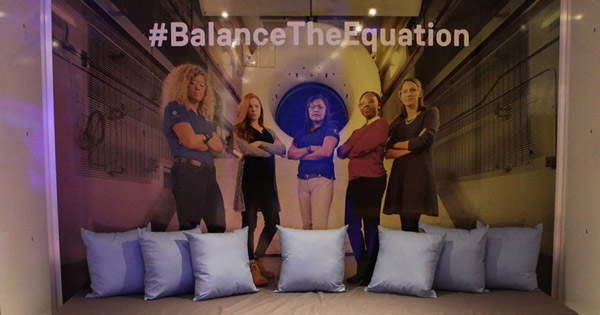 4. General Electric
General Electric, BMF & Lime Media teamed up to educate women at several colleges in the Northeast about gender equality in the workplace. The #balancetheequation tour also gave these women a great chance to speak with group of professionals from GE to help guide them on their road to a successful career. We offered mentor sessions, personality tests, a career path wall, a photo – booth for professional headshots, seating, games and refreshments to make the experience one to remember!
Main Takeaway: Don't be afraid to tackle larger issues through the campaign. Beyond elevating brand awareness, this will be a public affirmation of your company's values, which is just as important.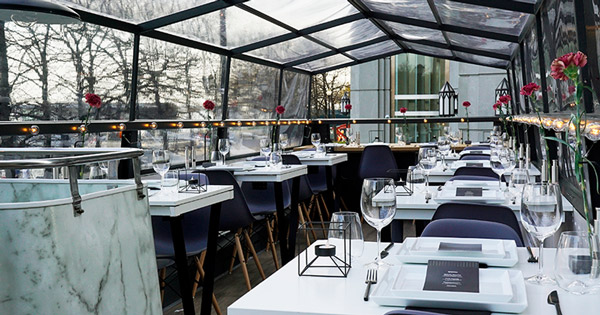 5. Uber & Visa
Uber, Visa & Manifold ca me to us requesting a NYC dining experience like no other. Uber famous chef, Alex Guarnaschell, created the ride's menu, while Lime Media created the ride. Over the course of the three days, the bus toured three different routes, including "Old New York," North Brooklyn and Union Square. The bus was the venue for 2 dinners each night
Main Takeaway: Partnerships can be very impactful as long as they are strategic. Keep in mind your target audience and if applicable, brainstorm different event marketing partnerships that can help you bring in that demographic.
These experiential marketing examples provide just a snapshot of the many ways in which brands can create memorable, interactive experiences for consumers. With a little inspiration, you too can create an unforgettable experiential marketing campaign.
Want to learn more about how experiential marketing can work for you? Schedule a one-on-one meeting with one of our experts of give us a call at (972) 808-5241.