Creativity and innovation are key elements when thinking about any marketing action, especially at a time when we have new tools that allow us to expand the limits of our imagination. Companies must look for a differentiating element that positions them in the minds of customers as the first option.
The aim is to set yourself apart from the competition and this is very challenging. That's why vehicle marketing is perfect for the task!
This type of street marketing is executed on the public road with the aim of creating a greater impact among consumers. The difference with this type of marketing tactic is that people interpret it as an EXPERIENCE and not as advertising.
In today's blog, we bring you an alternative to your regular vehicle marketing: our marketing custom containers!
Why custom containers?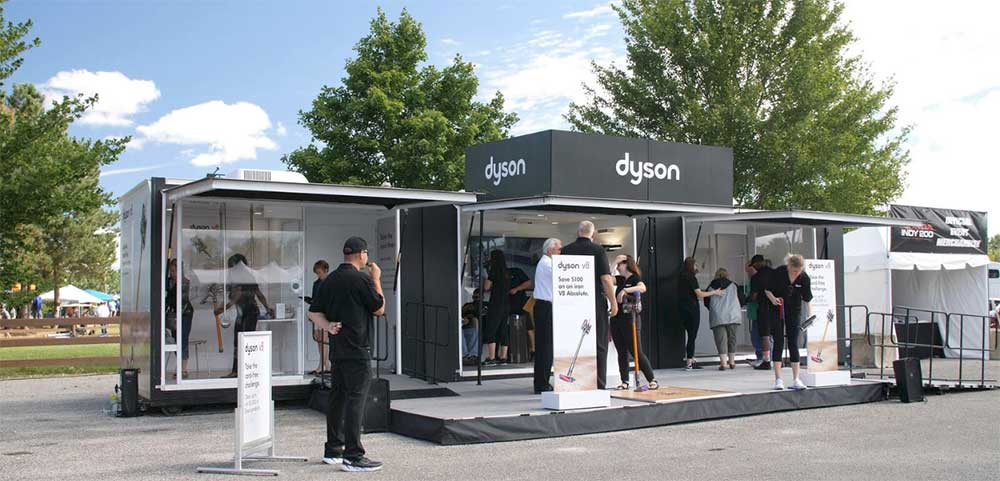 To be successful with event marketing, your company must provide an experience that is really enjoyable for the person involved. The primary purpose of experiential marketing is not only to inform a consumer about the features of your product or service but to create a memorable experience with your brand!
This means that in order to be successful with experiential marketing, you have to reach a level of successful business marketing and pair that with a positive experience interacting with the customer. With our custom containers, you'll have it ALL!
These containers are so flexible. They allow for creative freedom and fantastic designs, a robust structure for greater safety, not to mention the strong curb appeal, which pulls consumers in like gravity.
So, what do our custom containers offer?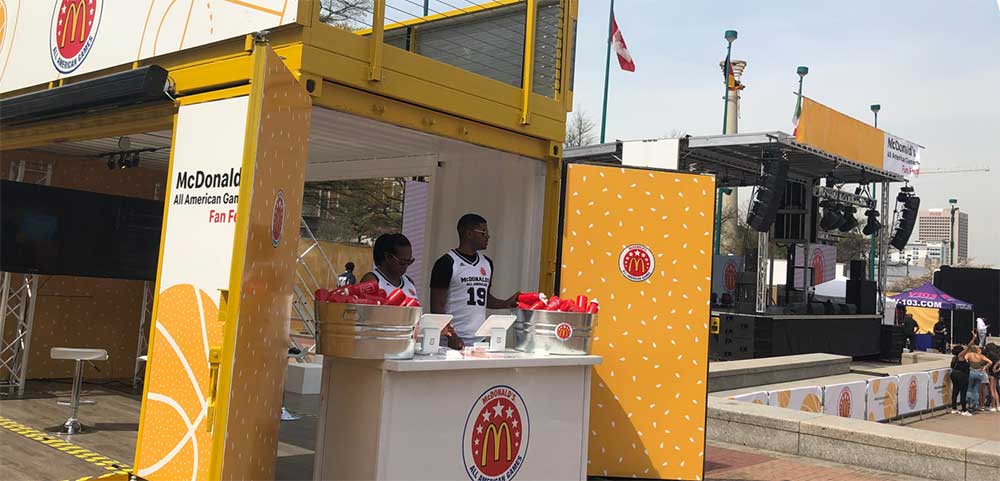 They offer endless possibilities! The most important thing is to open your mind and analyze what possibilities your product has. After we move it to the public road, the consumer's attention will be captured and the rest is practically done!
Here are some of the advantages our asset provides:
The surprise factor. Surprising your consumers is an indispensable element. It heightens our emotions and makes us feel everything more intensely. Impressing consumers will help you raise brand awareness.
Use of urban elements. If you're going to carry out a campaign on the street with a container, we will use the place of the event to integrate our vehicle as part of your action. We offer permits, production, and turnkey solutions, taking the stress off your plate and ensuring your event goes smoothly.
Generates buzz. Using a container generates much more hype than other types of campaigns. The heightened feelings consumers experience naturally leads them to share your brand on social platforms…FREE advertising! No brainer.
Creates a differentiating effect. The direct interaction between the company and the customer usually causes the customer to understand the message much better than if the advertising reaches them through other channels. It is this differentiating element that makes your company stand out from the rest, a key advantage of street marketing.
What type of event can I do with a custom container?
We think the answer depends on your needs! What do YOU want it to be? It can be pretty much anything.
Seriously! From a bar with a rooftop, a pop-up retail store, mobile product displays, sampling centers, or a portable training facility. The containers are a really flexible marketing vehicle and this makes it really easy to transform it to whatever you want it to be.
Our Successful Campaigns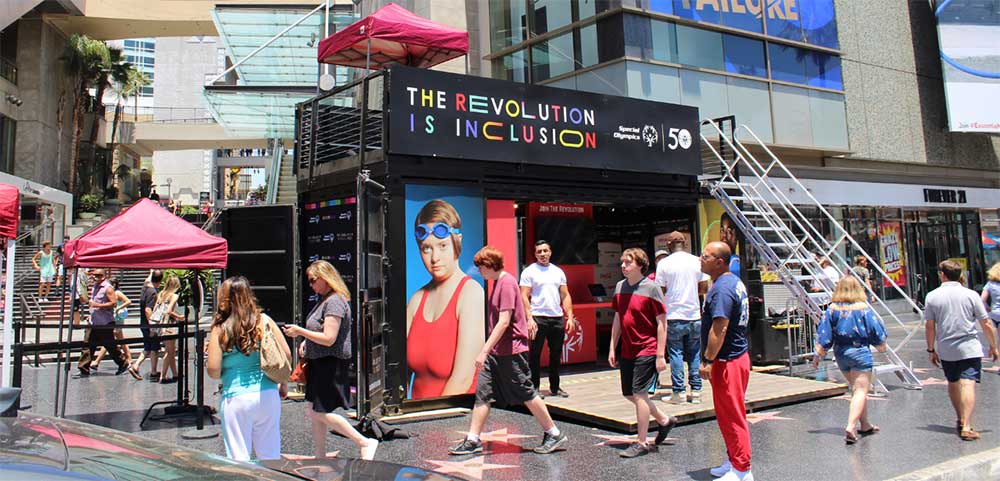 The Special Olympics International launched a campaign with the goal to end prejudice against people with intellectual disabilities (ID) and to create a fully inclusive world. Our project was to create a container where the public learned about their mission and work while having fun and engaging in our event's different activities.
The Revolution is Inclusion campaign aimed to engage 100 million people across the world and to raise $100 million for the work of the Special Olympics movement so we wanted to make sure our locations were very busy spots to target as many people as possible.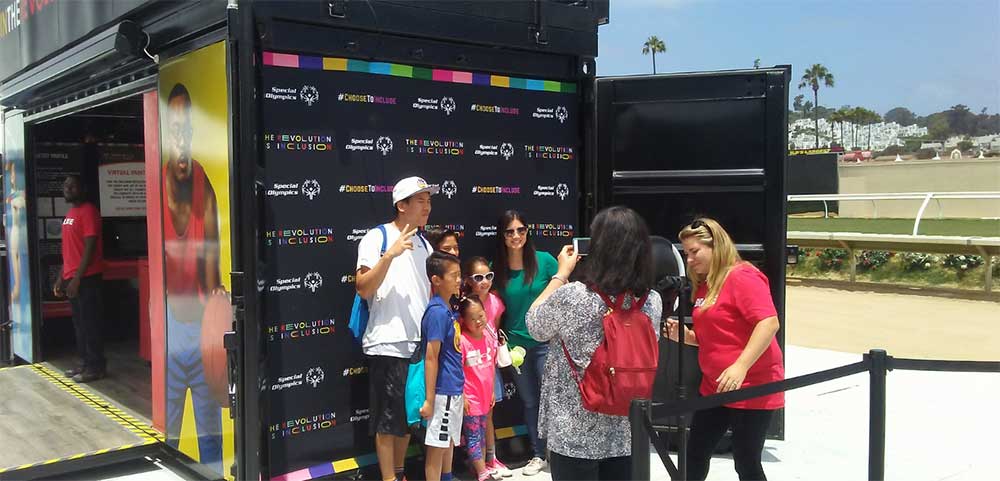 We couldn't get better activation locations. The heart of Hollywood, Chicago, an OC Fair, Bryant Park, and Pier 39 are just examples of the locations we set our container. The campaign was released in the summer so there was a LOT of foot traffic and consumers on vacation that were able to take time interacting with our exhibit.
During our activations, consumers were eager to interact with our setup and our support staff was incredibly passionate about the message which led to getting even more consumers' attention!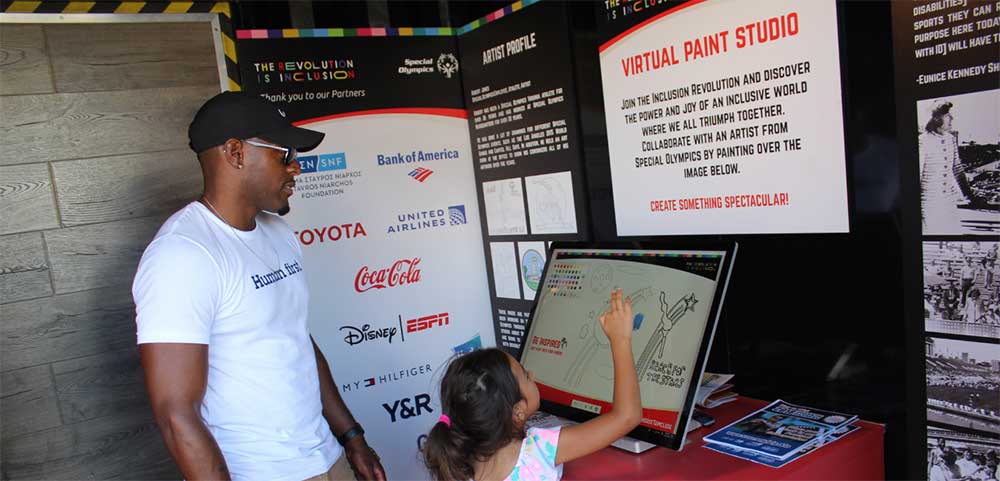 For this event, we set up:
A photo booth
A virtual sensory lab
A welcoming space and photo op on the rooftop of our container
And much more!
Consumers were very eager to learn more about the #InclusionRevolution and showed their support during the event!
Let's start with your campaign!
Experiential marketing has positioned itself over the years as a powerful way to attract both new and old generations. If you need to activate your brand or promote a new product while attracting customers, we have a team of specialists prepared to start the engines.
Contact us today to get started!