Happy shopping! From a pod?
Holiday season is among us and Lime Media is ready! It is never too early to plan your marketing campaign.  We know holidays can be a stressful time in the retail world, and after 2020, this year might look a little different. Studies have shown that in person interaction has declined since the rise of the pandemic. Due to concerns regarding COVID-19, people are still social-distancing and preferring wide open spaces when near a crowd. This has had a major effect on how companies market their goods and services, especially in the retail world. The good news is, we have options for you!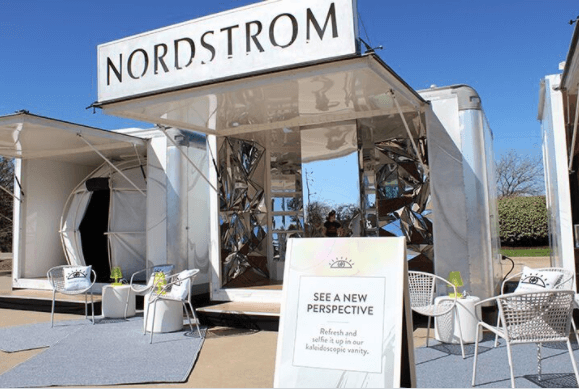 How will this help with my marketing campaign?
How to market your brand is step one of a campaign. The main purpose of marketing is to build awareness. The way to do that is to build connections between the consumer and the product. It's all about building relationships. It's important to have an authentic connection with customers. We realize this can be a difficult task to accomplish when face-face interaction is limited. So how do you make others feel safe and still have an in person conversation? You bring the store to them. One great way to do that is with a pod! You are able to bring the experience to your customers, create that engaging experience, and still build that brand awareness.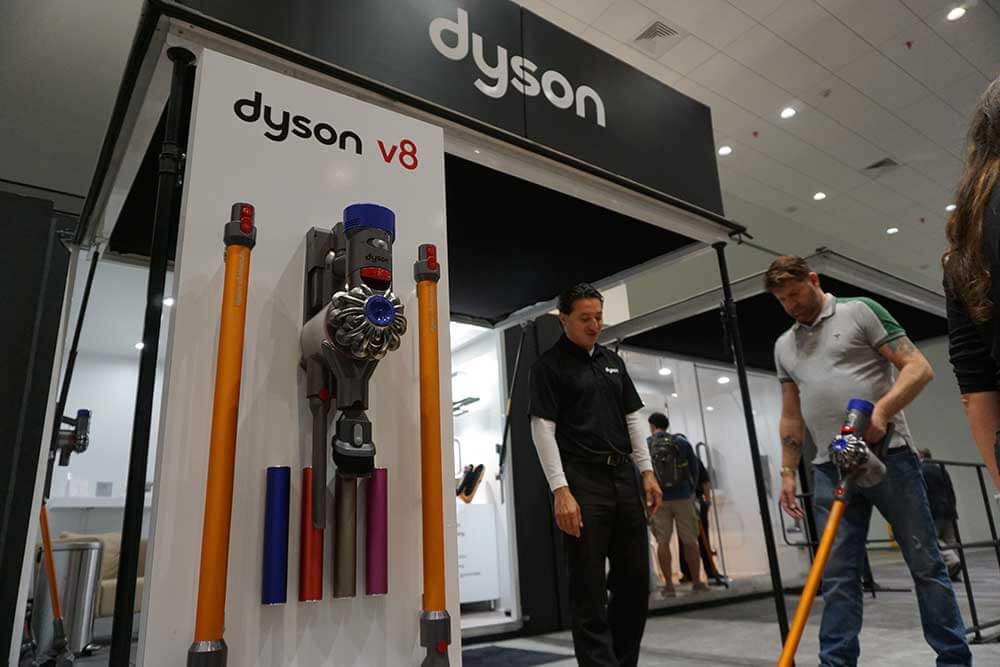 What can I use the Pod for?
You might be trying to picture what a Pod looks like and how it can work with your campaign. Think of it as a room with windows and removable walls. The options are unlimited and it can work for a variety of services. Maybe you're solely online based and you want to get in-person interaction. Maybe you have a new coffee business and want the public to try it. From retail pop-up to dining in the pod, your dream can become a walk in reality. Best part is, you are able to add props and other pieces outside the pod to pull customers in and keep them entertained. The holiday season generates a lot of traffic and some individuals might not feel comfortable in a crowded space. You have more open space freedom with a pod since the sides open up and you can clearly see inside. You also have the ability to have activities outside the pod to control traffic.
What are the benefits of a pod?
For one, it's mobile! Kinda… It will need to be transported to its location, but it can be moved with the right person and trailer! This brings flexibility to your customers. By having a transportable store you are able to open up your reach to a wider audience and demographic. This method can also attract new customers who are not familiar with your brand. Creating something so cool and out of the ordinary will grab the attention of those walking by. The mission is experience. What can you do to create an engaging and memorable experience for your guest? Pods aren't just for shopping, the options are truly limitless.
Dyson had multiple pods next to each other and they held a cleaning contest. CLEANING CONTEST!! One person in each pod was able to make a mess and whoever vacuumed it up the fastest won. Dyson didn't make the experience about cleaning. They made it about creating a fun interaction between the client and the product. Lime Media was able to assist by creating the perfect space for it. From where the vacuums were stored to where the food and dust were placed. Each factor played a role in the grand scheme of things.Those who competed had a positive experience with the brand and will more than likely support it. When a consumer has a positive hands on experience with a product it's most likely to turn into a sale. Consumers at this activation had the opportunity to purchase a vacuum on the spot.
Nordstrom on the other hand had three pods side by side and each provided a different experience to the customers. One had a beauty section, the next was clothing, and the third had abstract furniture around it. There were also lounge areas in the space around the structures and people could gather and have a blast with friends! When customers interact with employees and the brand it contributes greatly to an overall positive customer experience and increases the likelihood of a sale! You are able to do this with our pods! It's all about creating the experience with Lime Media. How can we help bring your imagination to life and help tell a story?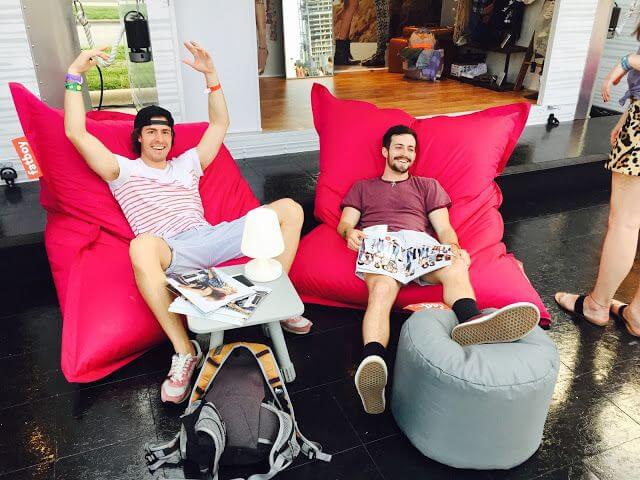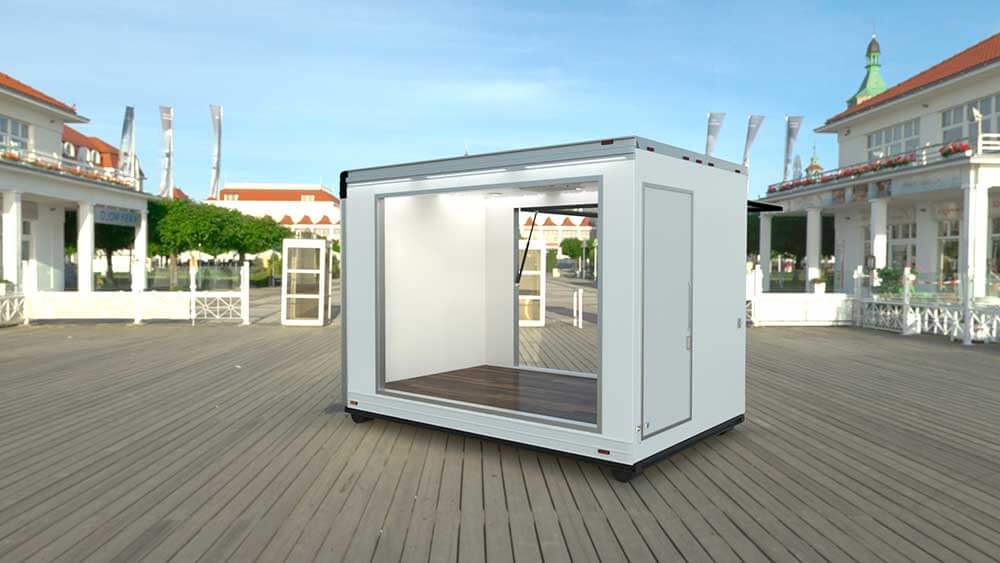 What is the process of creating a pod, or two, or three?
It all starts with a simple call. Our team is here to assist you with any questions you may have. We gather your information and our team handles the rest. Another awesome service Lime Media offers is Lime Studios. Our creative team is able to take your thoughts and ideas and turn them into a 3D version. The tactic is that you are able to see your vision before it goes into production. If any changes need to be made we are able to see it. This helps to avoid delays and cosmetic mistakes. Our in-house production team then builds your pod just the way it's designed in the renders. Lime Studios also captures your production from beginning to end. There is something really cool about seeing something so simple like a few cubes turn into a full blown out storefront.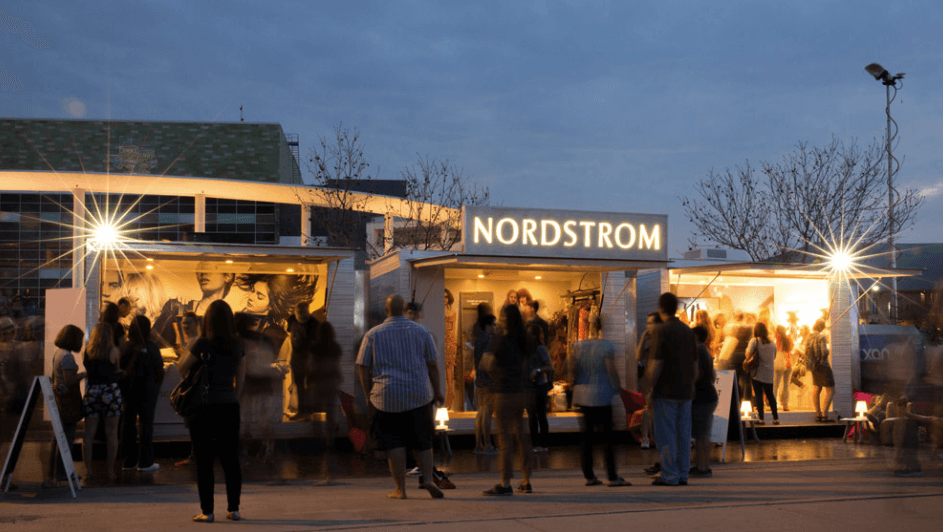 The holiday season brings enough stress in the service world. Everyone is busy. Everyone is moving and time does not seem to stop. We also know that things are very different. Getting creative in order to bring brand awareness, but still playing it safe is half the battle. Lime Media is able to take some of that stress and create an asset to fit your specific needs and mission!  Make sure to check out our site at www.lime-media.com or contact us at info@lime-media.com or (972-808-5241). We can't wait to be part of your campaign!