At Lime Media, we are always creating, innovating, fabricating and producing amazing projects! Some of these jaw-dropping projects never make it to our sizzle real, website gallery or social media due to confidentiality agreements that we hold with our clients and/or partnering agencies. However, we can show what it looks like "BEFORE THE BRAND".
At Lime Media, we are constantly looking for ways to introduce design innovation and function that will create captivating experiences during activation. We specialize in customer fabrication and solve design challenges allowing our customers to DREAM BIG!!
Here is a 20' double deck container that we are building for national program. Containers are amazing assets as they offer so many different potential configurations and design styles.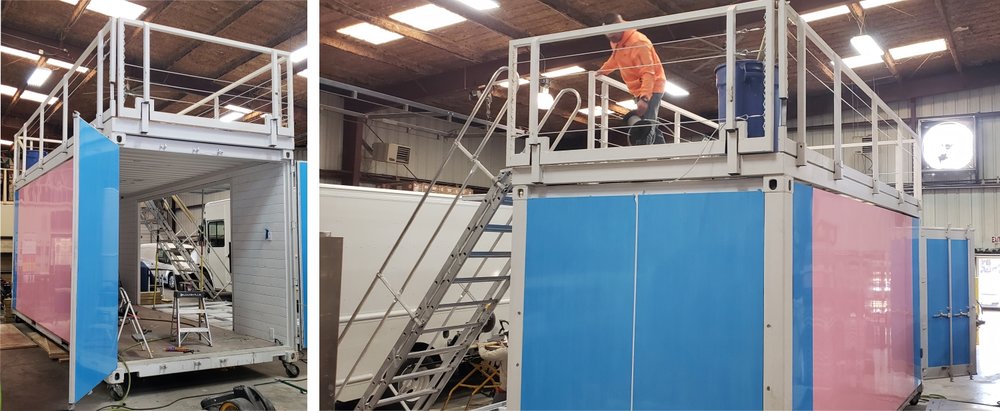 Because we build to suit any design, there is no end to what we can do with containers. We utilize hydraulics, pullies, winches, motorized components, remote controlled features such as elevators, door deployment and much more.
Nothing draws a crowd like a deck party!! This upper deck functions as a "second-floor" and provides spectacular views at fairs, trade shows, city activations and sports events.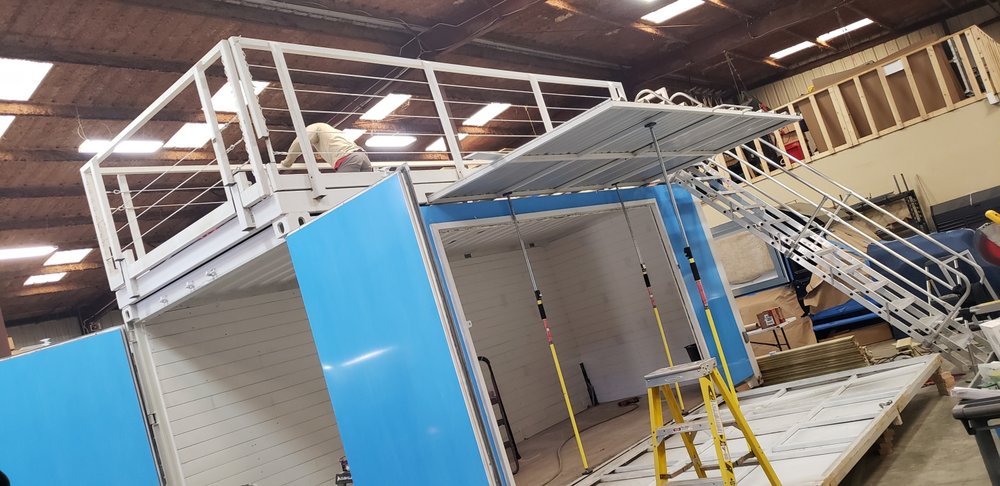 With huge end doors and a wide-open entrance, the flow is unabated and user friendly. This activation will feature a bar on the first floor, and lounge on the top for overflow seating. The exterior has been modified to a smooth surface so that the graphics and paint job produce an epic impressions while in transport and during activation. This project is nearly complete, so be on the lookout for more updates on our assets builds..#BEFORETHEBRAND