Not everyone is a rise and shine, before the alarm "morning person"! But regardless of your AM routine, everyone can agree that coffee makes everything better! Our agency partner, Davis Elen, inspired DC and Baltimore-area commuters to "Join The Ranks" with some help from Lime Media and our full service Mc Donald's McCafe coffee sampling truck.
Our mobile McCafe truck has been working hard to bring fresh hot coffee to people all around the DC and Baltimore areas. We've hit multiple stops each day for three weeks and given out over 4,000 samples to consumers so far. And we're not done yet, so keep an eye out for us around town over the summer!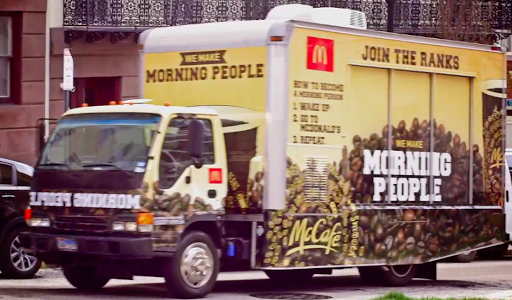 The featured video is a perfect compelation of the sights and sounds we expereicned on the streets each morning- making everyone's day better, one caffeinated beverage at a time!