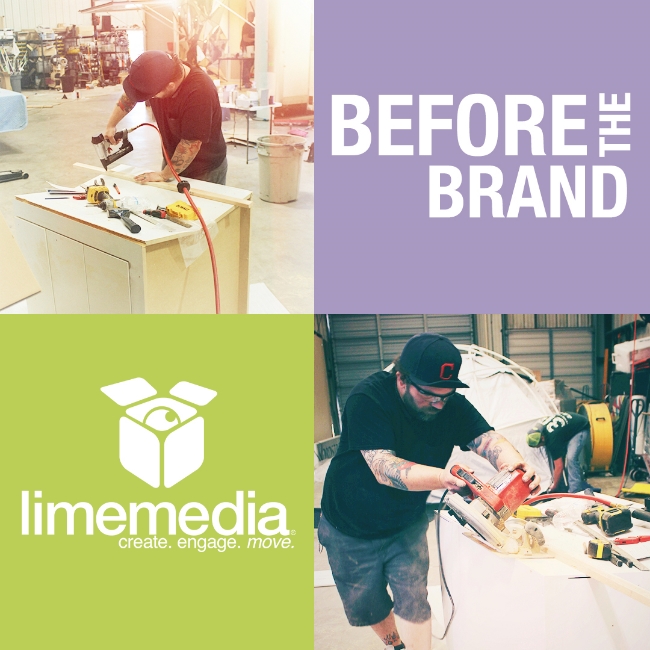 Behind every great leader, star athlete or A-list celebrity you can find a team of individuals that contribute to the achievements and image of that frontline public figure. The same collective involvement is required behind any epic event, marketing campaign and/or stunt. What is often never acknowledged, prior to the picture perfect magazine AD that will forever live on (or collect dust) in someone's corner office, are the devoted people, original technology and countless hours that it takes…to make it happen.
Lime Media is proud to be a driving force behind hundreds of marketing campaigns and are taking you into our studio for an exclusive look at what we are crafting for the latest mobile marketing giants, before it hits the streets. As a full service custom fabrication facility the regularly featured #BeforeTheBrand post will showcase the latest technology and one-of-a kind vehicle buildouts before the creative team distracts the eye with flawless design and recognizable logos.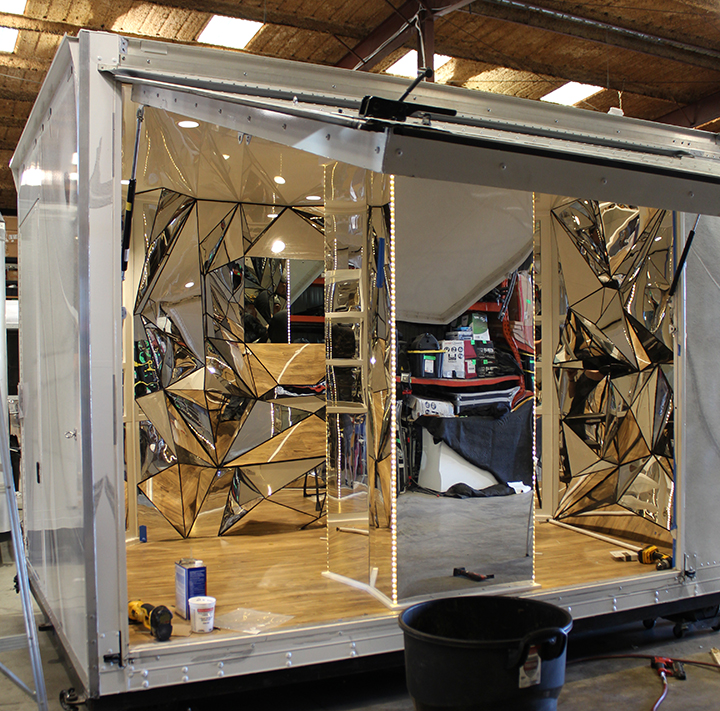 #BeforeTheBrand highlighted buildout (see above picture) is a kaleidoscope mirror constructed with a precise plan and true artistic vision. Lime Media's own in-house team meticulously measured, cut, sanded and assembled each individual piece to create the eye catching focal piece on our next big mobile tour. Particular shout out to Juan Gomez for the original design and our whole team for contributing over 400 hours of dedication that made this stand out for our client.