The Indian Festival was a spectacular event. People from all over the San Fransisco Bay area were in attendance to celebrate and learn more about a fascinating culture. Some of the women dressed in Sari's with Henna tattoos scrawled up and down their arms, their faces accented with bindi's. They looked beautiful. There were performances every few hours, with dancers and musicians and booths all around us with cool things for consumers to interact with. Some of the booths focussed on selling goods like Saris and Indian jewelry or paintings, some were there to educate and introduce people to the majesty of the Indian culture.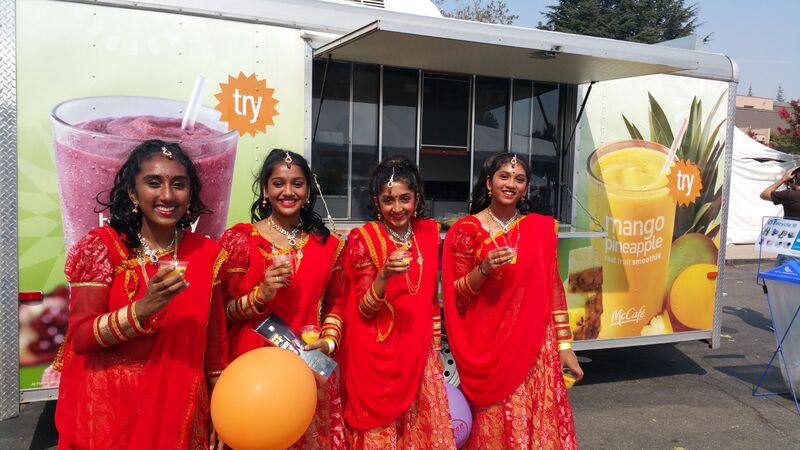 The McDonald's team was out and ready to work despite the extreme heat. The weather reached peaks of 100+ degrees, but there wasn't a single complaint from the Brand Ambassadors. Their only focus was creating a great impression on the consumers and introducing McDonald's Real Fruit Smoothies to the crowds.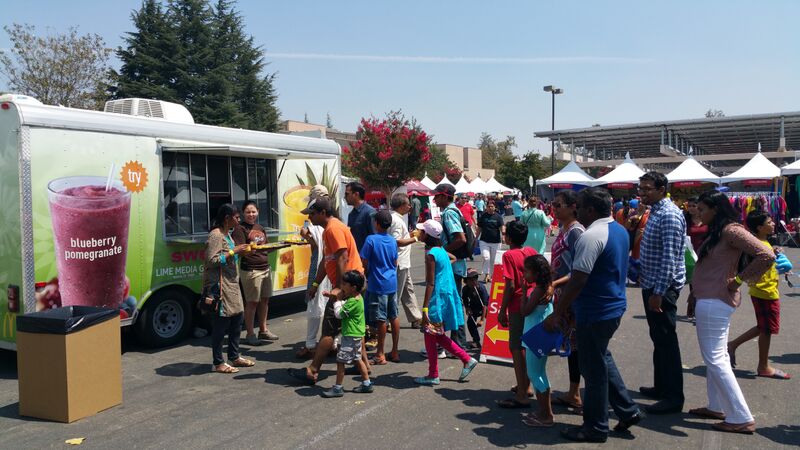 On Saturday we started a bit late due to some issues with product delivery, but when the product arrived we were inundated with people waiting to try our smoothies. Once we got going we never missed a beat! Everybody was extremely grateful and appreciated the ice-cold smoothies. We made such a great impression at the festival, even the Security guards asked us for seconds.