Sing Tao was a Multi-cultural Event at the San Mateo Events Center. The weather was great, hovering around the mid 80's, clear and sunny. We had position next to the main stage where they had pageant shows and various entertainment acts. Our spot was prime! People really liked the idea of coming inside for a nice chilled sample.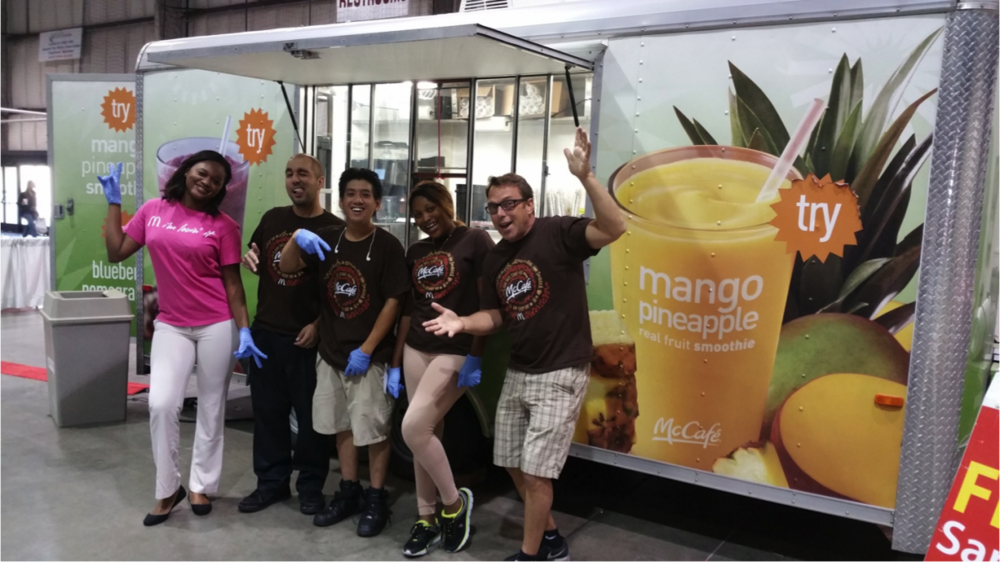 There was everything from Chinese to Japanese, Pilipino to Hawaiian, and even some American treats. The different cultures enjoy milk teas and other beverages in their customs, but they really enjoyed the ice-cold Blueberry Pomegranate and Mango Pineapple smoothies from McDonald's.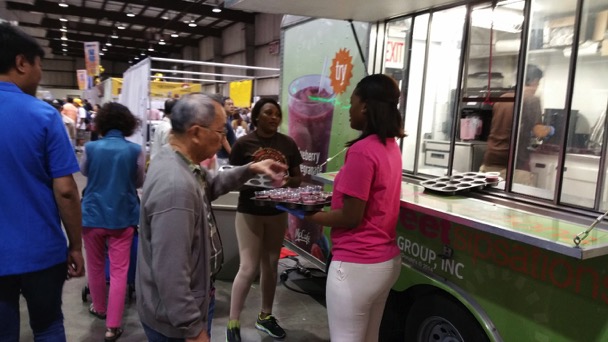 We were a big hit. The most remarkable thing was the difference in age groups that enjoyed them. We had little kids, held in their father's arms and "elders" exceeding 95 years old! Many families had children performing in the different activities and productions.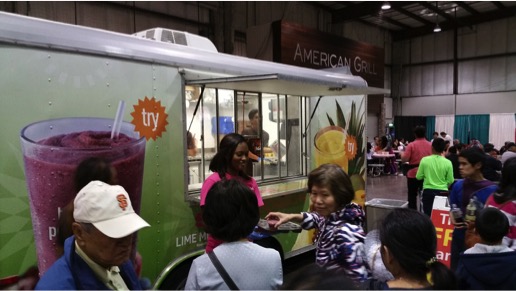 Even though there were many different dialects and languages being spoken at the event, there was no language barrier regarding McDonald's branding, as our line was very long most of the day. We even had two Finalists for "Miss Sing Tao" come by for a little refreshment and a photo opportunity.