CASE STUDIES
Visit Sarasota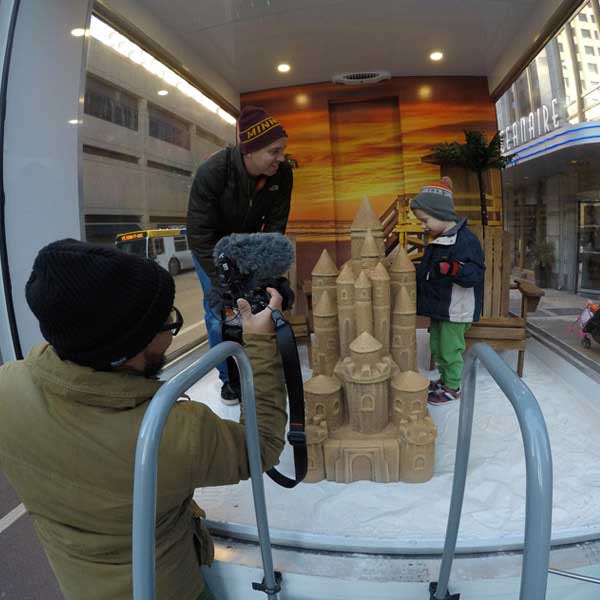 OVERVIEW
Visit Sarasota wanted to raise awareness to cold Northern Midwest cities of the US by sending a Lime Media glass box truck up North during winter. We hosted a cold weather challenge photo – op for anyone who was brave enough to face the frigid temperatures. Consumers were invited to change into branded t-shirt and shorts and stand on display on our stage deck for 5 whole minutes. If successful they were prompted to take a photo with the truck and post on social media for a chance to win a vacation to Sarasota!
Client: Visit Sarasota
Agency: GranDesign
Markets: Nationwide
Date: Winter 2018
Program Element
One 12' glass box truck outfitted with a beach scene complete with Adirondack chairs, palm trees, beach balls, and a custom fabricated sandcastle. The truck also featured a changing room and stage decking to facilitate the cold-weather photo challenge!
Glass Box Truck
Experiential Marketing Program
80%