CASE STUDIES
Smirnoff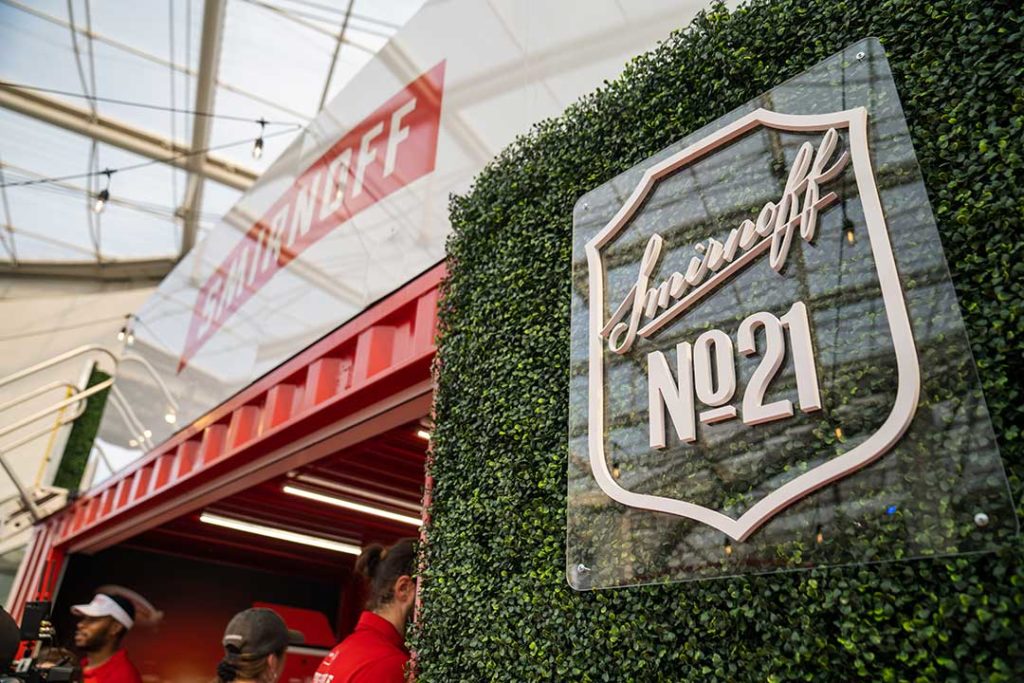 OVERVIEW
NVE Experience Agency asked us to help transform a shipping container into a mobile pop-up bar for Smirnoff during NFL games. The goal was to help Smirnoff recruit for its first-ever Cocktail Coordinator. This honorary position requires an unrivaled passion for football, hosting, and gameday cocktails. Not only did we assist them in finding the ideal candidate, but we also gave tailgaters an unforgettable pre-game experience. The activation was a success, and Lime Media brought the fun with our custom-fabricated container, complete with a bar, seating, and an upper deck for attendees to enjoy their drinks.
Client: Smirnoff
Agency: NVE Experience Agency
Date: September 2022 – February 2023
Program Element
20' customized shipping container with upper deck, a seating area, and a branded plinko.