CASE STUDIES
Xfinty Experience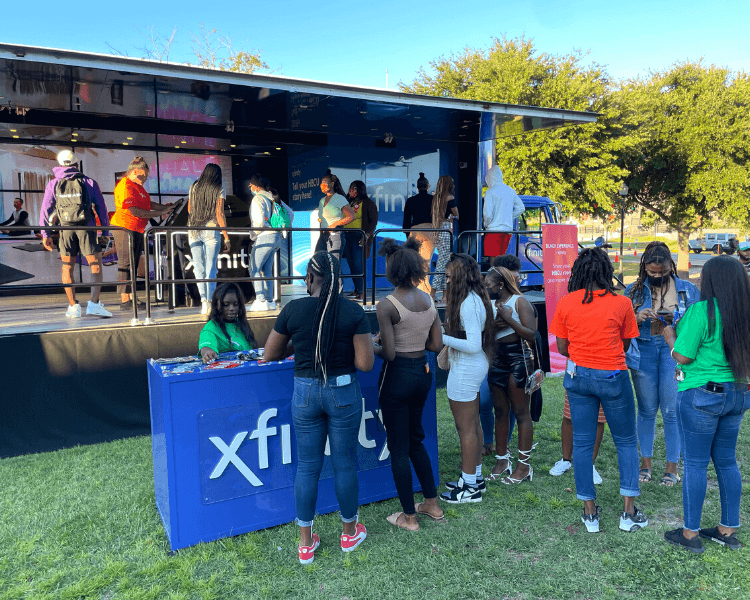 OVERVIEW
Xfinity wanted to promote their HBCU Experience by bringing the fun to campuses while giving voice and visibility to Historically Black Colleges and Universities (HBCU). The HBCU Experience was created four years ago for HBCU students and alumni to learn more about the African American community and culture, so we brought all the fun and games to the mix to plan something BIG!
We designed and customized a stage truck that drove from campus to campus, It transformed into an interactive event featuring: A 28' custom-tailored stage truck, full LED wall to display content, technology stands to promote the learning experience, and a fun atmosphere for college students!
The event attracted many students, alumni, and passerbys. They successfully generated interest surrouning the culture and hallmarks of this unique community!
Client: XFINITY
Agency: Riddle & Bloom
Date: November 2021
Program Element
28' custom-tailored stage truck