CASE STUDIES
Reebok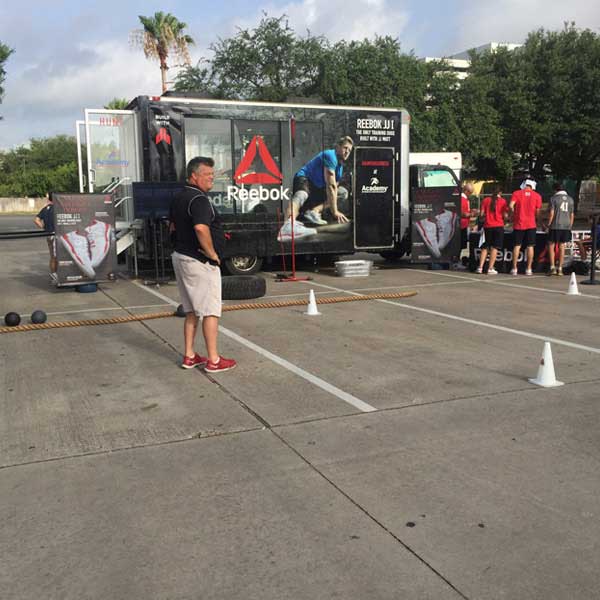 OVERVIEW
Reebok and Academy Sports teamed up to give JJ Watts home town of Houston the chance to try his new shoe for themselves. Once laced up, consumers were put to the test in a mini football combine to see if JJ's new shoe could help their stats. To keep track of times, a custom digital leader board was created. Consumers could also step into the truck to have their photo superimposed with the former defensive MVP himself.
Client: Reebok
Agency: Generation Z
Markerts: Houston, TX
Date: July–Aug., 2016
Program Elements
One (1) 26' glass box truck; custom augmented reality photo opp; mini football combine; custom digital leader board.
Glass Box Truck
Experiential Marketing Program
80%
Single City Promotion
75%