CASE STUDIES
Peloton Interactive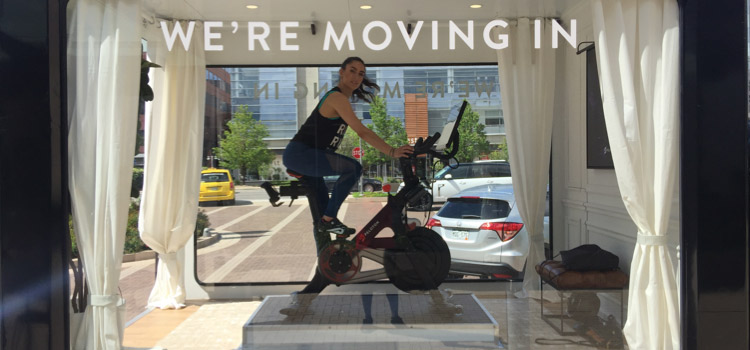 OVERVIEW
Lime Media was tasked with creating an inviting "living room" setting to display Peloton's newest interactive spin bike. Custom molding, hardwood floors, area rug, drapes and houseplants were part of the moving "living room". Driving traffic to store openings in Denver, Seattle and Los Angeles was the goal through a mix of mobile billboard advertising, guerilla activations and a full-scale event experience. Consumers were invited into the living room to test out the fully-functional bike in a live-streaming class with professional instructors. With more stores openings, we look to see much more from Peloton in the future!
Client: Peloton Interactive
Agency: R2C Group
Markets: Denver, CO, Seattle, WA, Los Angeles, CA, Dallas, TX
Date: May-June, November 2017
Program Element
One12' glass box truck with a custom vinyl wrap; promotional decals; custom interior fabrication; mounted Peloton spin bike; high speed internet.
Glass Box Truck
Experiential Marketing Program
80%