CASE STUDIES
Old Navy The Flex Zone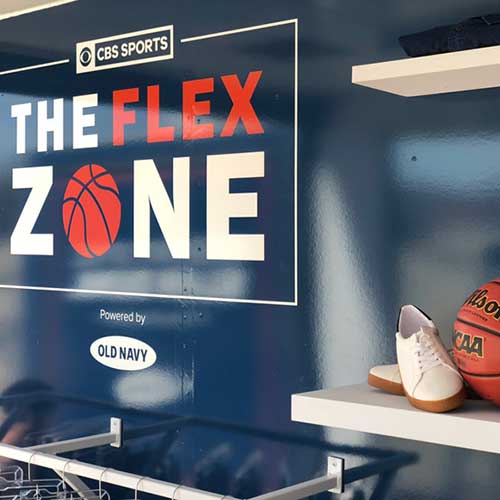 OVERVIEW
Old Navy and City Eventions came to us with ideas to showcase the new Flex Denim line at Old Navy. What better time and place to do that than Las
Vegas, NV during March Madness! You remember playing the basketball game, h-o-r-s-e, as a kid, right? Well, we played Old Navy's version, F-L-E-X. We had a bunch of fun and brought a ton of attention to the new Denim Flex line! This was a slam dunk for Oldy Navy in the city of sin.
Client: Old Navy | The Flex Zone
Agency: City Eventions
Markets: Las Vegas, NV
Date: March, 2018
Program Elements
One (1) 12' Glass Box Truck equipped with retail shelving and custom racking. The interior of the unit was also outfitted with basketball court flooring, a mounted TV while the exterior featured a custom basketball hoop and seating area.
Glass Box Truck
Experiential Marketing Program
80%
Single City Promotion
75%