CASE STUDIES
Mcdonalds all American Games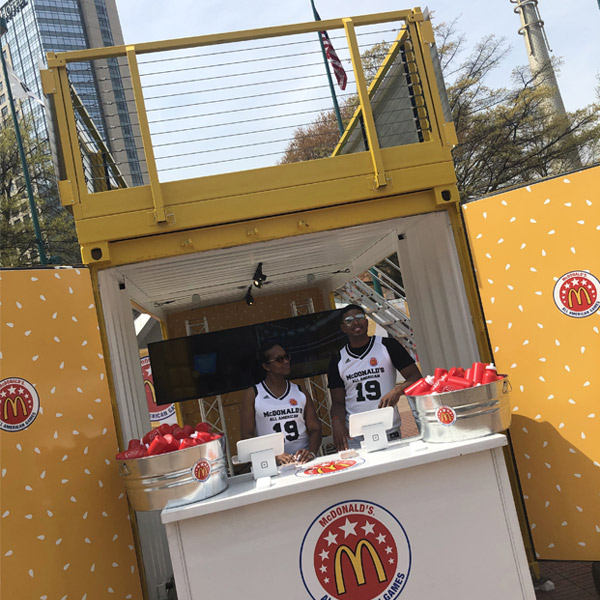 OVERVIEW
The McDonald's All-American game is an annual all-star high-school basketball game that is played each year. 2019 was located in Atlanta and Lime Media teamed up with Narrative media to bring the All-American Game Fan Fest to life. Lime Media brought basketball courts, an obstacle course, yard games, and a 20' container loaded with a merchandise table, video games, and seating, not to mention a VIP upper deck for concert viewing. The event was a major hit and all the kids and fans had an excellent time playing and dancing to the music.
Client: McDonalds
Agency: Narrative Media
Markets: Atlanta, GA
Date: March 24th, 2019
Program Element
20' customized shipping container with upper deck, 3 half-court basketball courts, custom children's activities.
Customized Shipping Container
Experiential Marketing Program
80%
Single City Promotion
75%