CASE STUDIES
General Electric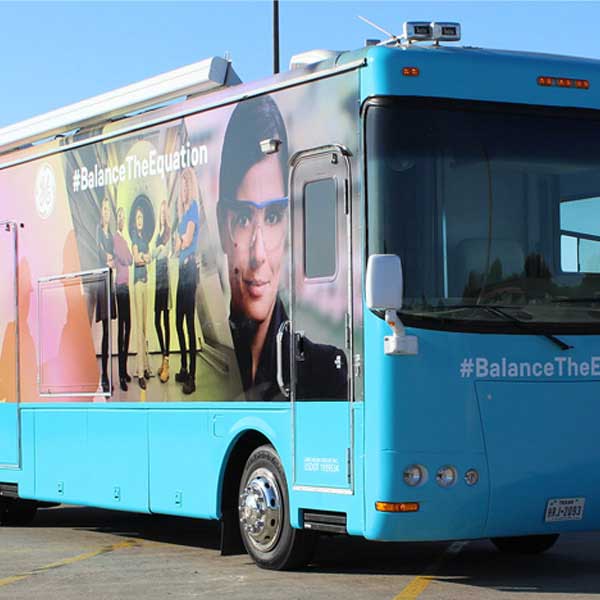 OVERVIEW
General Electric, BMF & Lime Media teamed up to educate women at several colleges in the Northeast about gender equality in the workplace. The #balancetheequationtour also gave these women a great chance to speak with group of professionals from GE to help guide them on their road to a successful career. We offered mentor sessions, personality tests, a career path wall, a photo-booth for professional headshots, seating, games and refreshments to make the experience one to remember!
Client: General Electric
Agency: BMF
Markerts: West Lafayette, IN, Ann Arbor, MI, Rochester NY, Potsdam, NY, Boston, MA, Worcester, MA, State College, PA
Date: March–April, 2017
Program Elements
34' RV; custom photo booth; interactive personality tests; mentor meeting stations; outdoor seating; heaters & games.
RV
Experiential Marketing Program
80%