CASE STUDIES
Dell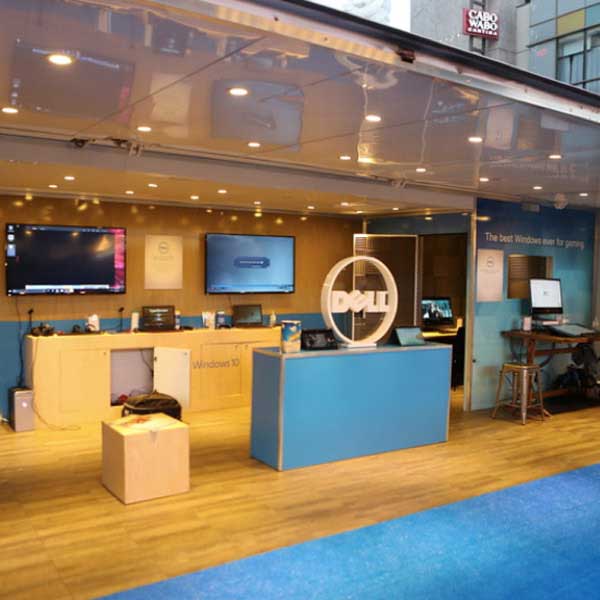 OVERVIEW
To highlight a cross-promotion between Dell and The Amazing Spiderman movie, we created a sleek, modern showroom to highlight some of their most powerful and innovative technology. The truck was showcased on Hollywood Blvd. during the red carpet during the premiere of The Amazing Spiderman. Both consumers and movie stars had the chance to interact with some "Amazing" new tech. Consumers were invited to interact with Dells' new VR capable laptop. Terry Crews stopped by to show off his gaming skills alongside consumers visiting the premier.
Client: Dell
Agency: BMF
Markerts: Los Angeles, CA
Date: June 26, 2017
Program Elements
28' stage truck; custom fabrication displays to showcase multiple Dell items: gaming computers, VR headsets and laptops.
28' Stage Truck
Experiential Marketing Program
80%
Single City Promotion
75%